Business
The first 9 knocks and the "first in the world" obsession
The Bio-Circular-Green Economy (BCG) model is considered a common national strategy to promote economic recovery after the pandemic and towards sustainable development in all aspects. This is also APEC's 2022 Theme: "Open, Connected, Balanced" and the United Nations' Sustainable Development Goals (SDGs).
As the only Vietnamese representative to attend this year's APEC, Ms. Tran Hoang Phu Xuan – CEO of Faslink – affirmed: "Many people think that if we focus on the goal of sustainable development in business, it will be difficult to make a profit, so my mission will make sustainable fashion not only a social goal but a potential one." Responsible entrepreneurship needs to be discovered".
Sustainable development is no longer a concept or goal, but has become a national action strategy
It is known that sustainable development in general and sustainable fashion in particular at the present time is no longer a concept or goal, but has become a national action strategy of countries around the world; and Vietnam is no exception to that trend. Compared to the beginning, 12 years ago, fabrics that are both good for the wearer and environmentally friendly are still quite new in the Vietnamese market, the concept of sustainable fashion has barely been mentioned.
Currently, sustainable fashion in Vietnam is still challenging and quite new. But from the consumer perspective, there are many young people who like basic clothes, can be worn for many occasions, have full features such as: quick drying, deodorizing, easy to wash, durable… This is a trend that 5 -7 years now in very developed countries. In Vietnam, things are also moving very quickly in that direction. "Green" materials in Vietnam's textile industry are on a journey to find their own place.
"The good thing is that the efforts of Faslink or businesses and individuals every day in sustainable development have increasingly received positive feedback signals from the market, consumers and even agencies, In Vietnam, the theme of Aquafina Vietnam International Fashion Week 2022 is #ReFashion, young designers prioritize using green fabric materials researched and woven from fibers created from coffee grounds. , lotus stems and leaves, PET plastic bottles… And the green fabrics from Faslink have really spread and added creative inspiration in fashion for designers.
Therefore, I think, now is not only the time for businesses to act according to a sustainable economic model, but also when businesses need to take many actions that are close and practical to life and users to spread the word. more and more strongly the message of green living, positive living and environmental friendliness for millions of Vietnamese people in particular and the world in general". she said.
Story of Vietnam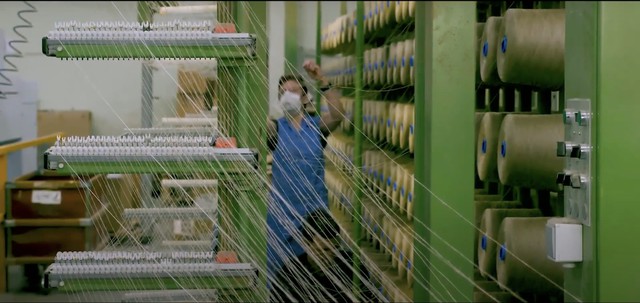 It should also be emphasized that investing in "greening" businesses is both a process and expensive, not all units are willing to spend money to invest. Therefore, the current difficult problem is that making fashion sustainable is no longer a trend for businesses to choose to do or not to do, but a mandatory requirement to adapt to the current market. Vietnamese businesses need to choose which path and what changes should be made to catch up with this flow.
In particular, according to Ms. Xuan, Vietnam currently has the advantage of abundant natural raw materials, "golden forest, silver sea", if it can have technology and enough potential to produce durable fabrics. Not to mention, more and more talented young people are passionate about the textile industry. And Vietnamese businesses have also realized the timely transition from outsourcing to FOB (purchase of raw materials, semi-finished products), ODM (autonomy from design, production to sales).
"There are textile factories that are ready to change their production processes to make 'green' fabrics. This is a message that I consider very drastic in the context of an open, integrated economy with high cost costs. reasonable, orders to go abroad more and more…", she commented.
Young human resources play an important role in the sustainable development of the textile and garment industry, needing access to new technologies – Ms. Tran Hoang Phu Xuan commented.
On the contrary, enterprises still face many disadvantages, for example (i) Vietnam is still affected by the prejudice of "outsourcing life", not being proactive in the production and selection of raw materials; (ii) lack of capacity and financial resources to create technologies for mass production of "green" materials like advanced countries.
With these backlogs, a Faslink representative said that businesses can gradually improve by focusing on R&D work, thereby applying R&D in many areas of the business. At the same time, each unit also needs to focus on developing talents, because human resources in this industry are very important. In particular, young human resources need to be able to access and learn new and modern technologies from other countries, to transmit the passion for learning and development, to change the situation of Vietnam's garment market.
"Another important thing, the connection with factories needs to be diversified and the strategy must be deeper. In order to achieve the goal of sustainable development, Vietnamese textile and garment enterprises certainly cannot "go" In the next 5-10 years, Faslink also hopes to contribute more, helping Vietnam's textile and garment industry to be recognized and known by the world as a center. new focus on modern technologies, towards a circular economy and sustainable fashion". Ms. Xuan added.
9 knocks on the door to convince customers to take the first step 12 years ago
Telling its own story, 12 years ago, Faslink was the first unit in Vietnam to provide tailor-made uniforms for large businesses. While searching for raw materials, the CEO suddenly realized that the textile market in Vietnam is very old.
"I used to go to the largest global fair for displaying materials for the garment industry. There, many countries from Europe, Japan, Taiwan, China or Thailand … were present and brought products. very new but absolutely no Vietnamese people in sight.What impressed me the most was that right then, the world talked about fabrics that are both good for the wearer and friendly to the environment. Question: Why are there so many cool things that we don't offer to the market?", she recalls.
Of course, the journey to find new fibers is not difficult, but commercializing them is not easy. In that journey, Faslink has created many milestones that according to his heart "We've probably always been obsessed with the phrase 'first in the world'".
For example, 12 years ago, Faslink was the first company in the world to commercialize bamboo shirts and to date, we have sold tens of millions of such costumes.
Or 3 years ago, Faslink was also the first company in the world to successfully commercialize polo and shirt from coffee fiber. Up to now, we have supplied about 10 million units to the domestic market. Or like lotus fabric, the company is also the pioneer in the world to make lotus shirt… There are many examples like that.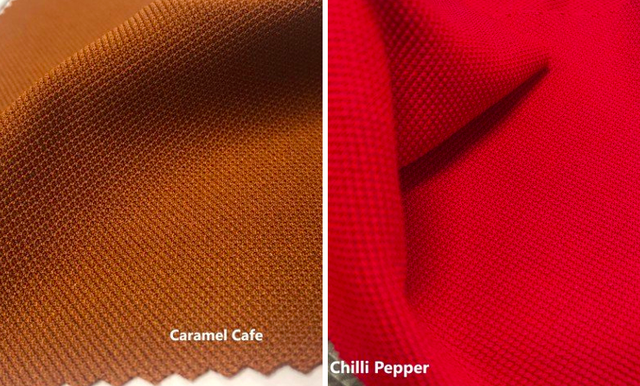 After all, the pioneer experience suggests that: "I feel that in everything, my fierceness and stubbornness is always repeated. In the past, when we were making bamboo fabric, we had to go to a big tailor in Vietnam for up to 9 years. times to convince customers. You know, the product only has 1 but 9 times to meet them, the story has to be different. To this day, this story is still passed down through generations of employees at my company as an example. Great example of perseverance.
I also understand, fashion is a statement of someone or the whole nation. I often see selling as more than just buying a new shirt. When launching any product, we are interested in how customers feel, how to make them feel like they belong to this product or that the product belongs to them.
Thanks to such perseverance and empathy for consumers, in the past 5 years, Faslink has had many large contracts worth millions of dollars. We have had many successful commercialization programs for millions of products and are expecting the polo/coffee shirt to hit the 20 million mark this year."
https://cafef.vn/dai-dien-viet-nam-duy-nhat-tai-apec-2022-ba-tran-hoang-phu-xuan-ke-ve-hanh-trinh-12-nam-xanh- hoa-soi-det-may-9-lan-go-cua-dau-tien-van-noi-am-anh-first-in-the-world-20220525150426313.chn
You are reading the article
The first 9 knocks and the "first in the world" obsession

at
Blogtuan.info
– Source:
cafebiz.vn
– Read the original article
here