Thế Giới
Where in the world has monkeypox spread?
Monkey pox has appeared in nearly 20 countries that do not consider it endemic, with more than 100 cases reported, mainly in Europe.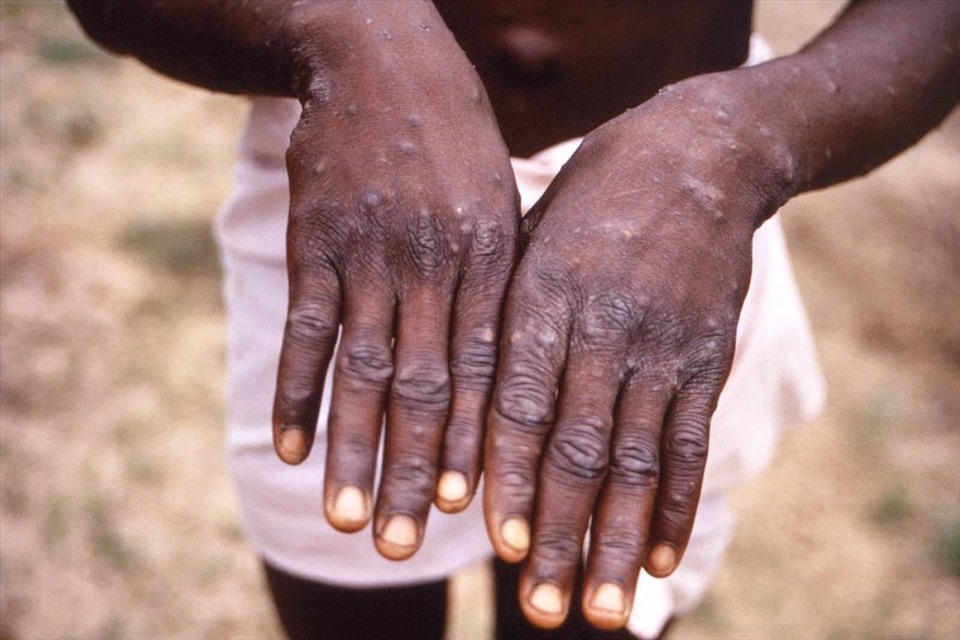 Monkeypox is caused by the monkeypox virus, which is in the same family as the smallpox virus but is less severe. The disease occurs mainly in Central and West African countries, near tropical rainforests.
The virus was first identified in captive monkeys and since 1970 there have been documented outbreaks in 10 African countries.
First outbreak recorded outside Africa was in the US in 2003 with a total of 81 cases of infection but not fatal. In 2017, a major outbreak was recorded in Nigeria with 172 cases, 75% of patients were male, aged 21 to 40 years.
Initial symptoms include fever, headache, swelling, back pain, muscle pain. Patients may develop a rash with fever, usually appearing from the face and then spreading to other parts of the body, most notably the palms and soles. The rash is usually very itchy or painful, changing and gradually turning into scabs that fall off. Lesions can leave scars.
People with monkeypox usually get better on their own in 14-21 days. Most cases are mild, sometimes resembling chickenpox, but can also be severe and fatal.
The virus is spread by contact with infected people, animals such as monkeys, mice, squirrels or objects that carry the disease such as bedding or clothing. The virus enters the body through an open wound, respiratory tract, eyes, nose, or mouth.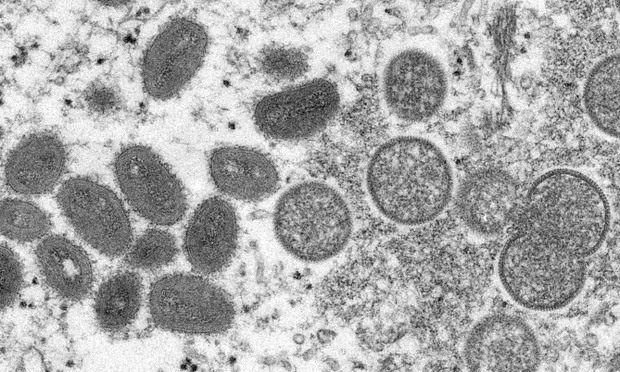 This outbreak has raised concern because monkeypox is found in areas where it is not considered endemic.
Australia on May 20 recorded the first case of a person who had just returned from the UK and had a suspected case, according to Reuters.
Europe is home to many cases of monkeypox that have been recorded outside of Africa with infected countries including Austria, Belgium, the Czech Republic, Denmark, Finland, France, Germany, Italy, the Netherlands, and Portugal. Spain, Slovenia, Spain, Sweden, Switzerland and the UK.
Monkey smallpox has also appeared in the Middle East (Israel, UAE) and the Americas (Argentina, Canada, USA).
In Viet Nam, The Ministry of Health has sent an official dispatch to the People's Committees of the provinces and centrally-run cities on measures to prevent monkeypox, including proactively monitoring and detecting suspected cases at the border gate, especially those returning from countries where monkeypox is endemic; strengthen surveillance to detect disease cases at medical facilities in the area; coordinate with the Institute of Hygiene and Epidemiology, Pasteur to diagnose and identify cases; proactively communicate and raise people's awareness about monkeypox and epidemic prevention and control measures as recommended by health authorities.
The World Health Organization (WHO) said on May 24 that an outbreak of monkeypox outside Africa could be controlled. The number of infections is increasing but so far not serious.
"We urge everyone to strengthen surveillance for monkeypox to determine the extent of infection and how the disease is progressing," said Sylvia Briand, WHO director for global noxious infection preparedness.
According to Briand, the world now has vaccines and treatments for monkeypox available. She called for appropriate measures, increased research and global cooperation. WHO is working on a vaccine strategy guide and will convene additional meetings to make recommendations to support Member States.
Scientists also do not think the current outbreak can turn into a pandemic like COVID-19 because the virus is not as contagious as SARS-CoV-2.
You are reading the article
Where in the world has monkeypox spread?
at Blogtuan.info – Source: laodong.vn – Read the original article here