Ciné
Life Style
Years of private life and a surprise wedding at the age of 38
Khuong Ngoc born in 1984, is a multi-talented artist of the Vietnamese entertainment industry when participating in almost all fields from film actors, theater actors, musicians, singers to presenters, film directors and writers. movie script… His name is associated with a series of works Wild sunflowers, Taxi, Invisible truth, Heroic destiny, Scandal, Strange wharf, Temple money…
Efforts to pursue art from empty hands
Born in a family with no artistic tradition, as a child, Khuong Ngoc loved to sing, but only participated in the school's artistic activities, but did not study intensively. He also never thought he would become a professional singer or actor.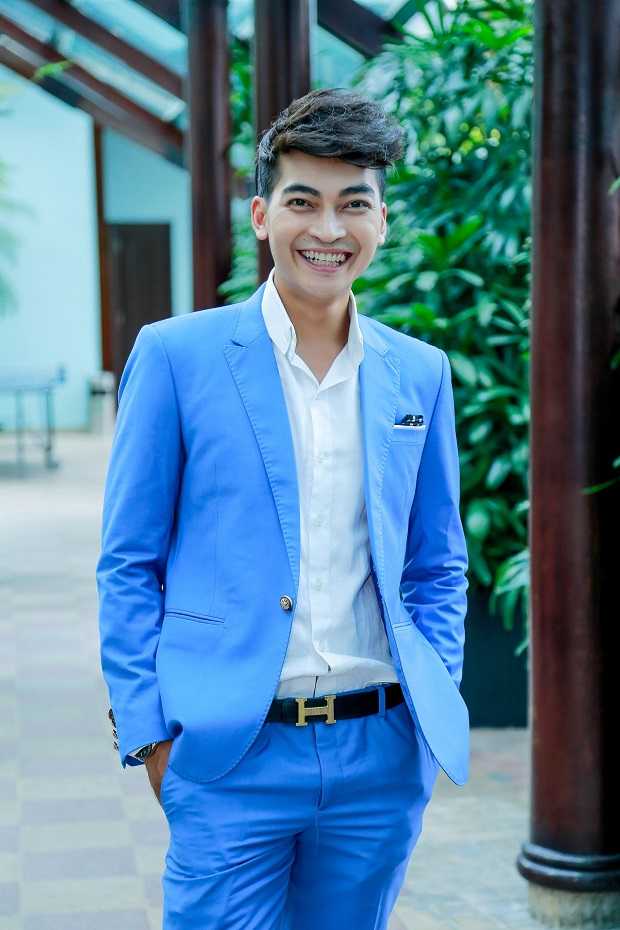 Growing up, Khuong Ngoc had the opportunity to meet a brother who worked in the field of art. However, this person discovered his qualities and wholeheartedly helped, advising him to pursue an artistic path.
On going to Saigon to study, Khuong Ngoc had to do enough to make a living from selling lottery tickets, participating in badminton competitions, modeling… to win prizes. Besides pursuing his passion, he sings, performs fashion shows on big and small stages, also to earn an income and support his own life.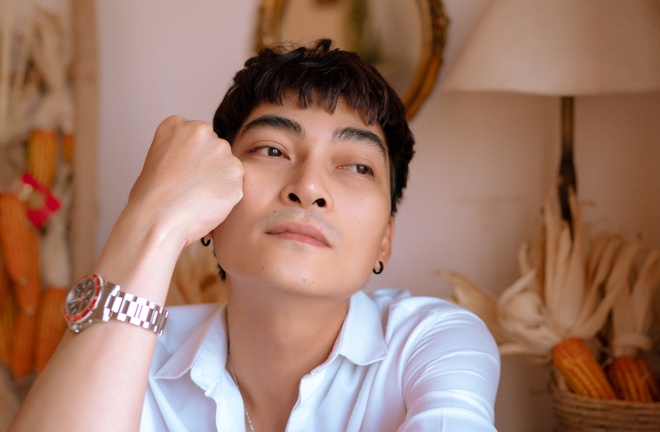 Despite the hardships, Khuong Ngoc still graduated with honors from the City College of Theater and Cinema. HCM. Not long after, he got his first role in the movie wild sunflowers. Immediately, Khuong Ngoc made an impression when he transformed into a unique guy Lightning in the movie.
Thanks to his handsome appearance and good acting, Khuong Ngoc was "chosen to send gold" to many roles. Typical among them can be mentioned works The Boy Who Doesn't Know Jealousy, The Rose War, The Heroic Destiny, The Scandal, The Strange Shore...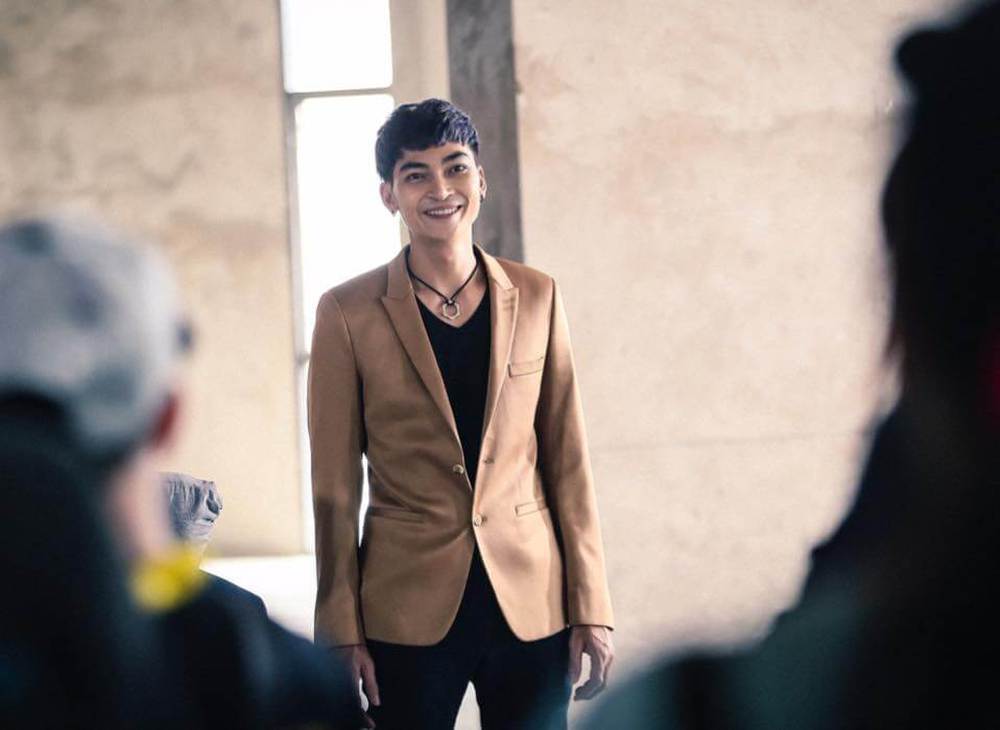 Not only actively pursuing acting career, Khuong Ngoc is also active in the field of music. Before becoming an actor, he was a member of the FBO group with Hoang Duy and Tan Khanh. He also created a hit song Strange love Written by Khuong Ngoc himself.
In addition, Khuong Ngoc also composed many movie soundtracks. For a long time, he worked in both fields at the same time, not clearly identifying which is the main passion in life.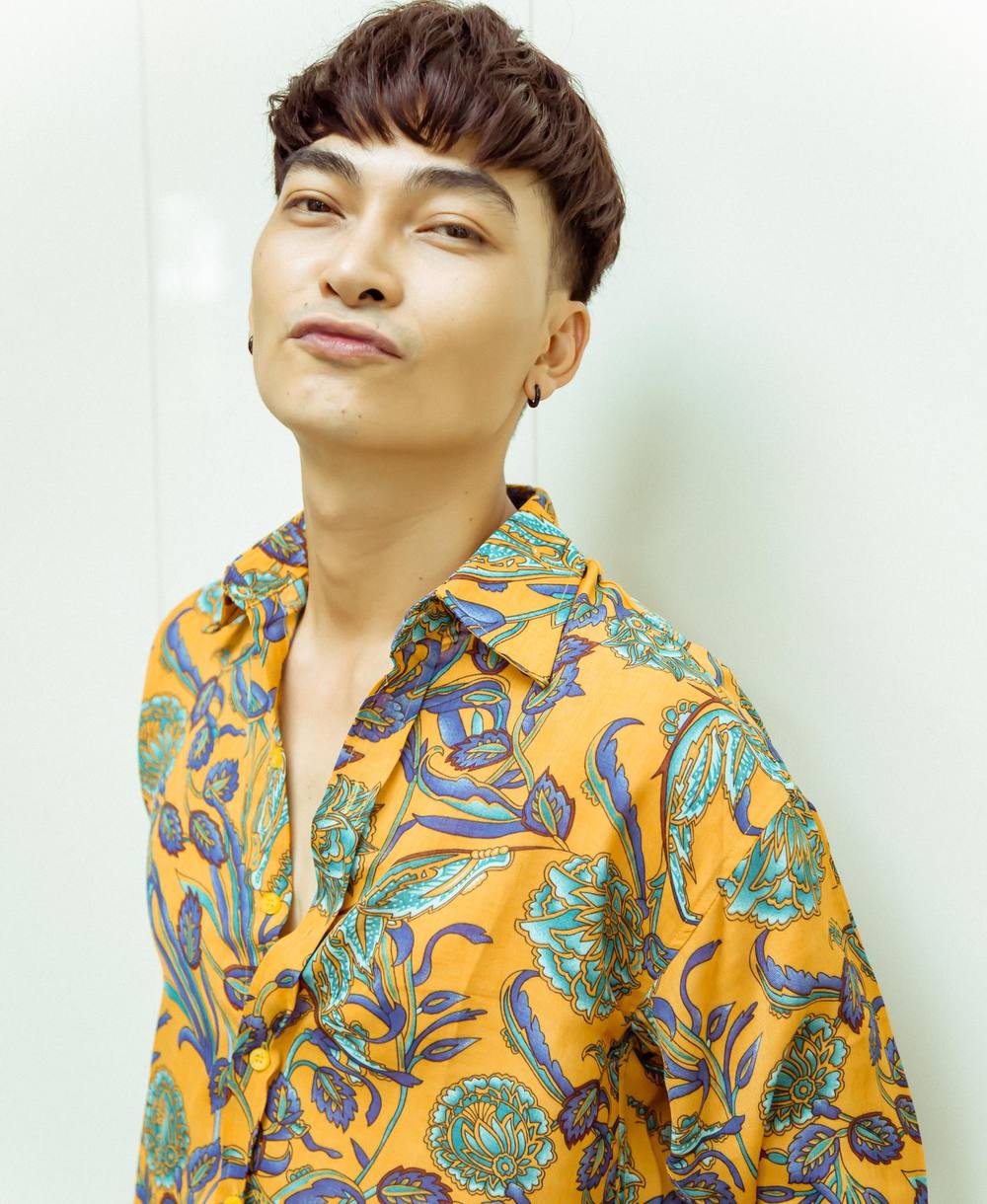 However, it is easy to see that later, Khuong Ngoc gradually became more famous for her television and movie roles. The actor can transform from a screen marshal, an innocent guy to a thorny, perverted villain that makes viewers get goosebumps.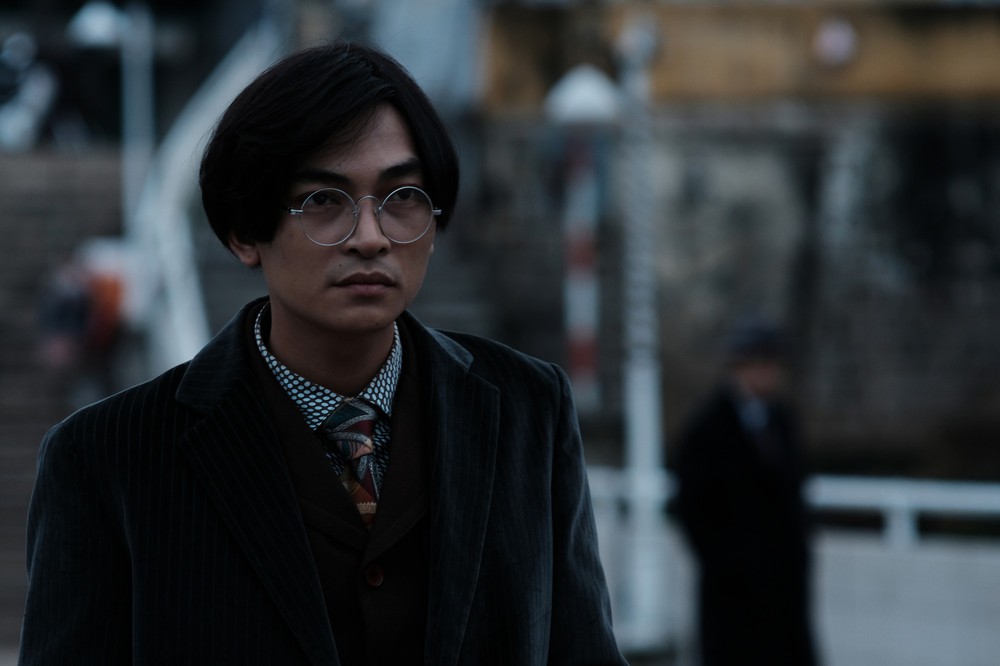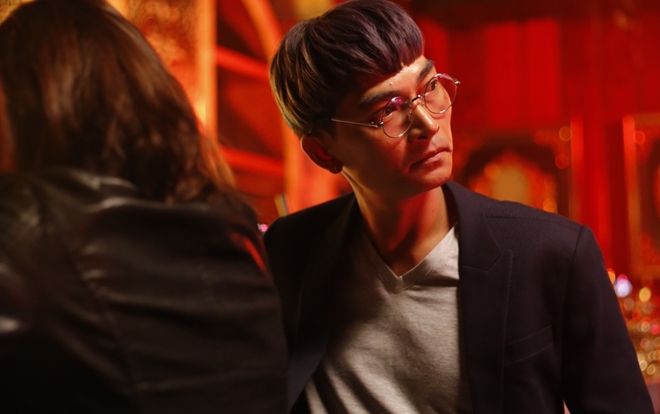 In addition, Khuong Ngoc also participated as a director in a number of movies such as The strange green forest story, Sister Thirteen – End of Thirteen… Scriptwriter and MC for a number of TV shows including Children are always right, 360 Magazine, Everyone laughs…
Happy marriage
Although not a prominent name in the entertainment industry, with her constant efforts in many fields, Khuong Ngoc has achieved certain successes in her career. At the same time, the actor is also classified as a peach blossom when there are 4 pink balls appearing in his life.
In April 2021, Khuong Ngoc surprised when sharing about life with his 4th girlfriend. He said:
"Since meeting my other half, he has helped me completely change my personality, have a more objective view of life. Thanks to that, there is a calm Khuong Ngoc like today. Everyone has to slow down at times. I can't be as noisy as when I was young." (According to Eva).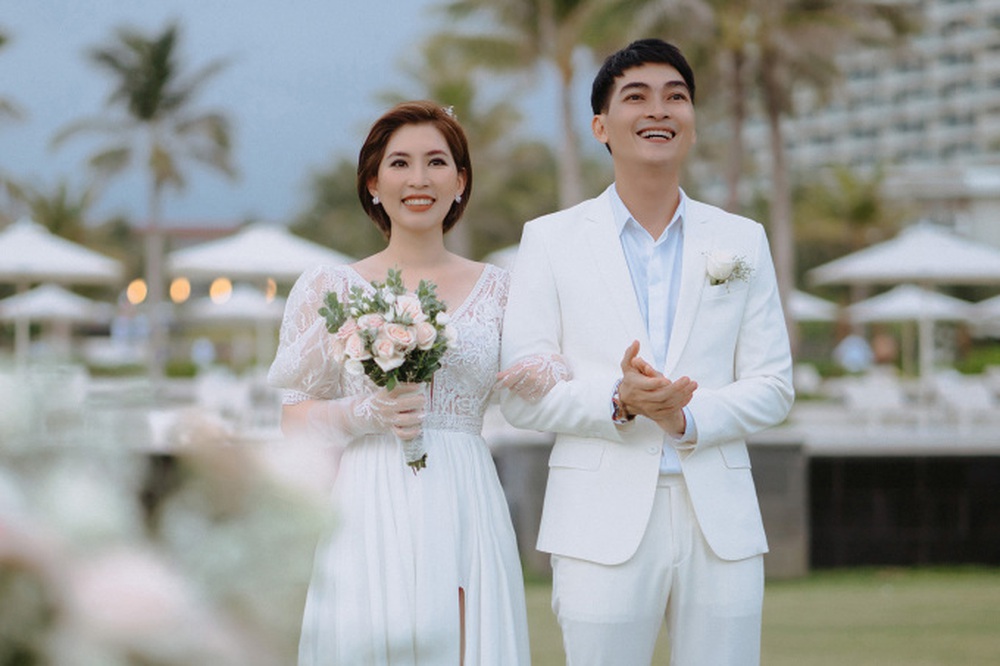 Khuong Ngoc's girlfriend is Hai Yen, working together in the film industry. After falling in love, the couple also gave birth to a daughter together before getting married. Khuong Ngoc praised his wife as a smart and beautiful woman.
On May 21, the wedding of Khuong Ngoc and Hai Yen officially took place at a resort in Cam Ranh. The couple's wedding took place in secret, inviting only a few artist friends.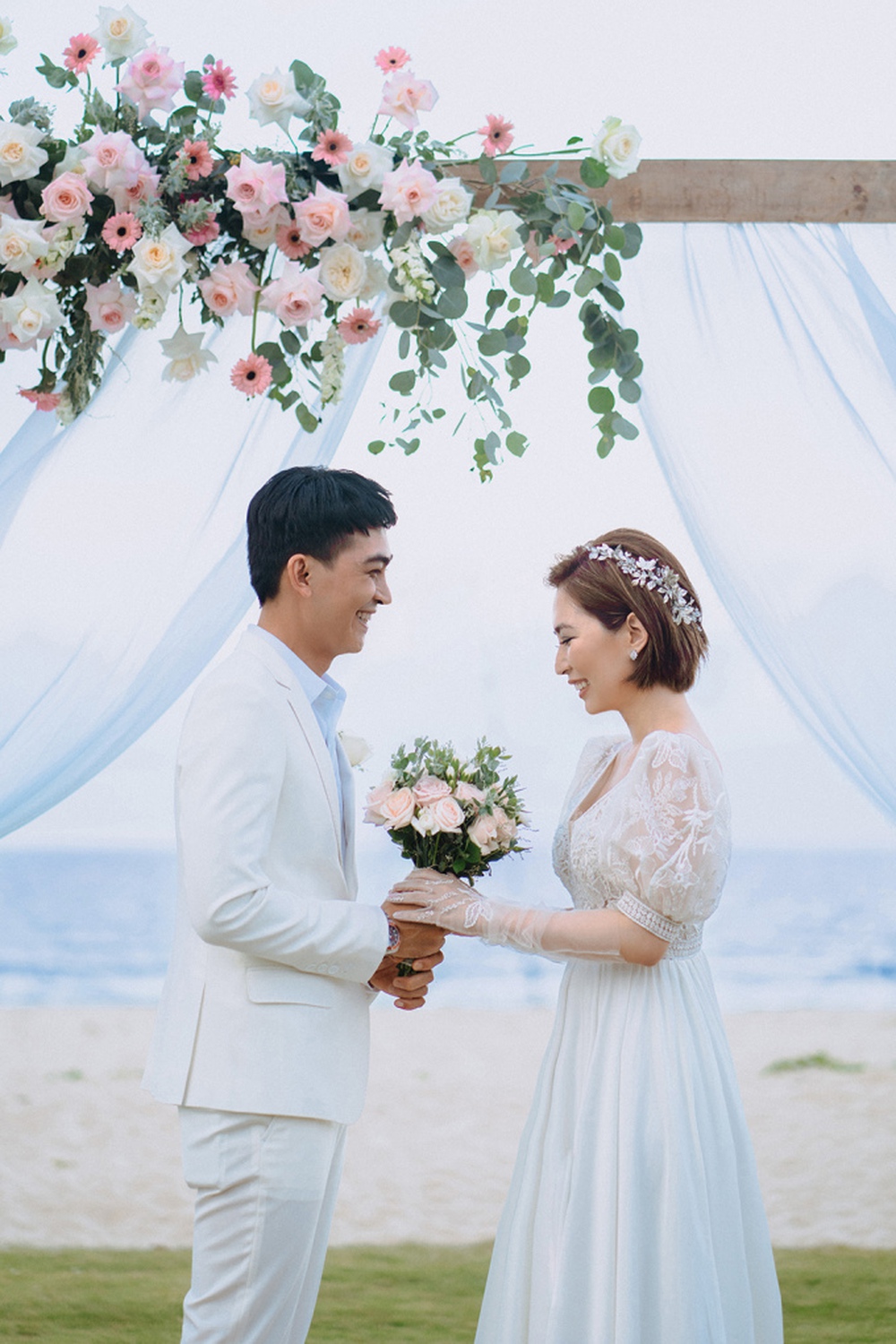 After many love affairs, Khuong Ngoc came to Hai Yen because of "both predestined and indebted". The little daughter was also present to witness the great moment of her parents' happy day.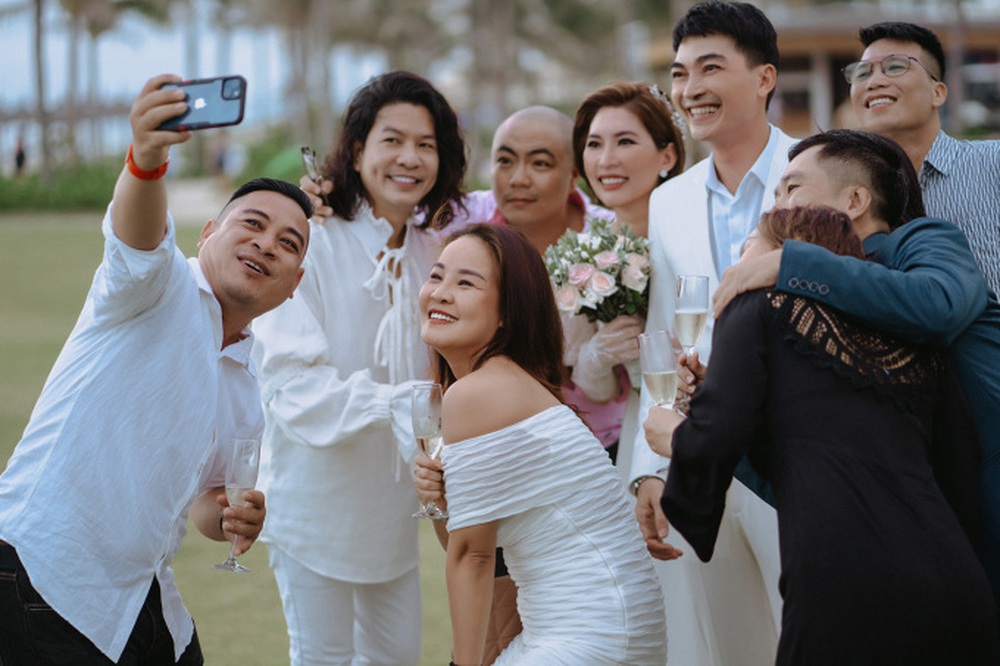 Only a few friends and artists were invited to Khuong Ngoc's wedding
At the age of 38, Khuong Ngoc has had a stable career with many bold impressions in the hearts of the audience through his roles, songs and works. Besides, a gentle and cozy wedding with his wife and young daughter helps Khuong Ngoc create a happy and fulfilling family home that many people admire and wish for.
You are reading the article
Years of private life and a surprise wedding at the age of 38

at
Blogtuan.info
– Source:
Kenh14.Vn
– Read the original article
here