It is difficult to answer the question: "How much does it cost to charge an electric car?". Existing costs vary widely, from free to more expensive than gas. Payment methods include charging by the minute, by kWh or both. In addition, charging costs include session fees, flat fees, or idle charges after charging is complete. Some networks with a monthly fee may even offer kWh discounts to customers.
All these ways of charging have a reason behind. On the one hand, they can confuse many people, and on the other hand, many electric car drivers hardly care about the price. It's a whole other world than the fairly simple and uniform way of calculating the price of gasoline, which is sold by the liter.
The reason behind the complicated way of charging is that electric vehicle charging is a combination of energy and service, unlike gasoline as a commodity only. As such, it is more of a service than a product. Therefore, the sales methods are also very different.

The best and easiest way is to charge at home. Charges are charged on the user's electricity bill. Almost like gasoline, car owners have to pay in kWh. The average price in the US is about 10 cents/kWh. But the price of home electricity can range from 6-50 cents/kWh, depending on the company providing the electricity and the time-of-use (ToU) meter of the day. Since most people charge electric vehicles at night, ToU became very popular. Each car owner will have a different ToU level dedicated to them.
But even the simplest cost of home charging has its complications.
As for the Kilowatt-hour (kWh) power unit, a sedan will run 4.8 – 6.4km per kWh. A truck or SUV will travel shorter distances with the same amount of electricity. To compare an electric vehicle with a gasoline car, 7 kWh is equivalent to 1 gallon of gasoline (1 gallon is approximately 3.8 liters).
For kW power units, the number tells the user how quickly the charging station delivers power. Home charging stations can provide 1.4 to 7 kW. A public fast charging station with capacities from 50kW to 350kW.
EVSE is the connection device between the car and the charging station. The charger is built into the car and this is just a plug. People often call this plug "charger". This device is usually used mainly at home or office and is only useful in locations where car owners stay for many hours.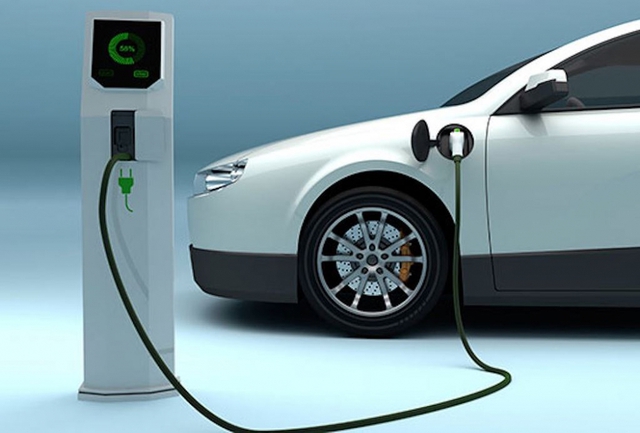 Most customers prefer to pay by kWh, because after the end of the charging session, what they get is a fully charged car battery. However, users will have to pay much attention to the charging speed and location.
Charge-by-kWh fast charging costs between 25-59 cents/kWh, much higher than home charging or slow charging. But everyone calmly accepted. They know they are paying for service, not energy, even though electricity is what they need.

Some US states prohibit kWh billing. There, charging stations will charge by the minute. That's what charging station operators want, since costs are typically fixed. As a result, drivers are buying time over expensive charging equipment and other infrastructure.
The minimum wholesale electricity price is usually 3 cents/kWh. Surcharges will include airtime, peak hour charges and expensive machinery. In California, the average company that installs a large capacity charger needs $100,000 to do so, although they often receive large government subsidies to cover most of that amount.
On a single charge, the amount of power delivered at any given time is often variable and controlled by the car. When the battery is depleted, energy can be transferred at a high rate. But when it is more than 50% full, the battery will slow down a lot. When the battery is 80% full, the power is reduced to 20kW.
For this reason, people who don't need a full battery usually only charge to 80% to save on charging costs and this is better for the battery as well. The most time-optimized strategy is to charge when the battery is 10-20% and fully charged to 60%. That will cause drivers to stop charging more times, but reduce charging time, while the fee is charged by the minute.
Some people are quite annoyed with having to pay by the minute, because the fuller the battery, the slower the charging speed. To work around this problem, some stations use "tiers" for billing. In Texas, for example, Electrify America charges 16 cents/min for power below 90kW and 32 cents/min for exceeding that. In some other regions, suppliers may have up to 4 tiers to get the best price.
Others are also unhappy when a charging station charges by the minute but the station charges slowly. They feel like being scammed by the charging station. Charging speed is supposed to be determined by the car, but only up to the maximum allowed by that charging station.

Driving an electric car is usually much cheaper than a gas car. People no longer care about the price, which makes the market even weirder. Some stations even offer free charging.
Charging stations are often subsidized, either because companies want to demonstrate their electric vehicles are green or to attract wealthy customers. It is very normal for station staff or even customers to get free car charging. Some stations charge random prices. It is not uncommon to see huge differences in the same town, connected to the same electric company for the same price.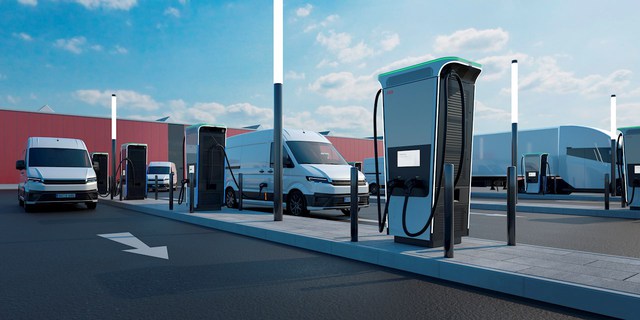 With different customer attitudes, many price tests were conducted. At some point, charging stations in Oregon charged a flat fee. If a customer's car battery is dead and they want to refill it, they will get a great deal. But it will be a terrible amount of money if the guest only wants to deposit a little. This pricing method is no longer available, but session fees are still common.
Another aspect of pricing is the idle fee. This is the fee charged after the customer has finished charging. These fees are in place to prevent cars from filling up charging stations after they are full. This is good but also bad news when everyone is forced to drive away, even when no one else is waiting.

The driver wants to charge in kWh. Sellers want to charge by the minute, but they also want customers to have an affordable price. Therefore, it is most common to charge in kWh but each unit varies based on the cost of operating the charging station.
The combined price of kWh and time will face objections from drivers. But if this is a competitive business, the price will usually be based on the seller's actual costs plus competitive profit margins. But since there's no competition, customers pay fees like parking fees, idle fees, session fees, and more.
For now, with charging station installation subsidies still abundant and electricity prices changing from time to time, businesses won't compete with each other for a long time.
Also, it's hard to compete when the location of the charging station is so important. In a particular location, one charging station cannot be replaced by another, just as two parking lots many kilometers apart will not compete with each other.
When policymakers look to enable electric vehicles, they often spend large sums of money subsidizing public charging. This is not nearly true. Improving regulation and reducing subsidies is the way to make sure everyone can charge.
According to Forbes
https://cafef.vn/nghich-ly-xe-dien-bung-no-cac-tram-sac-chang-mang-canh-tranh-nhu-gia-sac-moi-noi-mot-khac-tham- Philippines-20220527145441395.chn
You are reading the article
Charging stations don't compete with each other, charging prices vary from place to place, even free

at
Blogtuan.info
– Source:
autopro.com.vn
– Read the original article
here