Giải trí
Ha Lam got pregnant with Doctor Hung, does Hai Yen deserve to be constantly scolded for being green tea? -Star
Preview Underground Storm Episode 65 has just been released, making the audience shake their heads in disgust. Now, all "brick and stone" of viewers are focused on Ha Lam (Cao Thai Ha).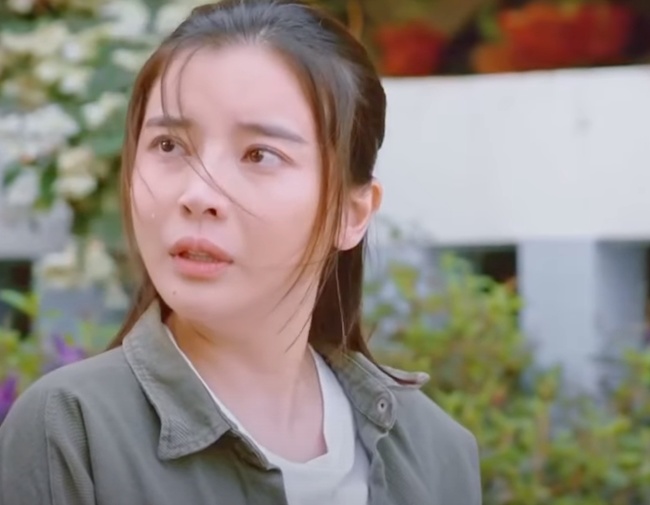 The policeman lying in bed got pregnant with the subject
Ha Lam is assigned a mission approaching Doctor Hung – the younger brother of tycoon Quach Dai Duc (Admiral Artist Ta Minh Thao), in order to find a way to infiltrate and investigate Mr. Duc's family. In the process of lying in the area, policewoman Ha Lam – currently hiding under the name Thuy not only fell in love with her object but also … "went to bed to produce a product".
LIVE prewiew Underground Storm Episode 65, Thuy and Hung go to dinner with Quach Dai Duc and his wife, Tu "Ong Chua" (Kim Phuong). Suddenly, Thuy got nauseous and had to run to the toilet. Hung wanted to run after Thuy to see if Thuy was okay, so his wife Quach Dai Duc (NS Ha Huong) immediately motioned for her brother-in-law to sit down.
After checking Thuy's situation herself, she whispered into the boss's ear, surprising Quach Dai Duc and asked: "Is it right?". Having got a nod from his wife, boss Quach Dai Duc was delighted to come out.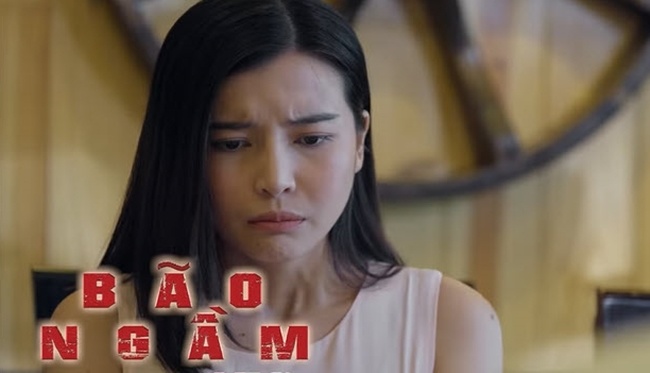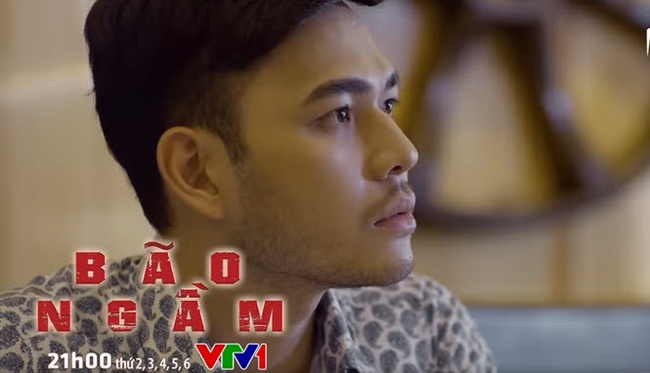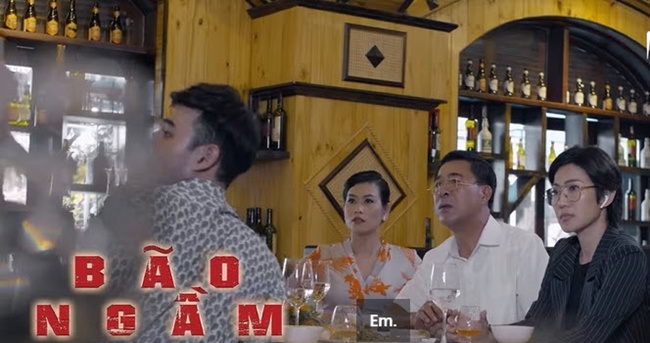 Surely, the news that his wife said that Quach Dai Duc was Thuy was pregnant. Because after that, Thuy checked herself, the pregnancy test was up to 2 lines. She suddenly remembers the time when she and Hung kissed passionately and then went over the limit.
However, what will be the fate of Thuy's mother and daughter when her identity as Ha Lam police officer is revealed? How will Ha Lam's special case agency handle her falling in love with the drug lord's brother?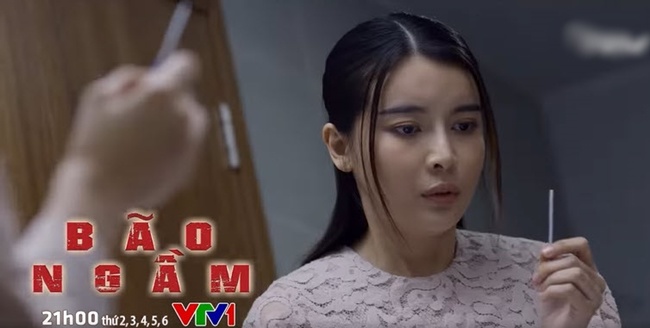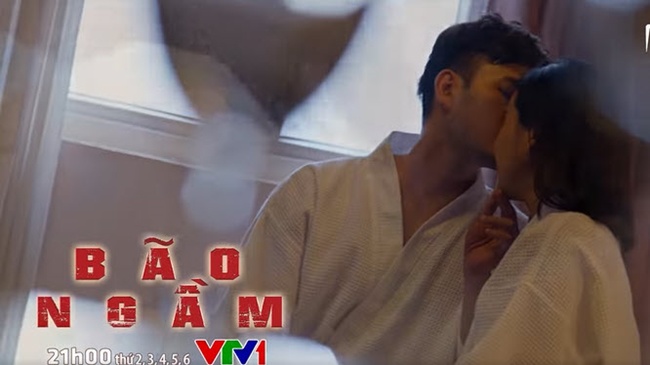 "Father" of the movie Underground Storm once revealed the moments when Ha Lam had to stand between the boundaries when performing a mission throughout the movie, which he took from the emotions he had to go through:
"The fact that the soldier is faced with a choice, the boundary between right and wrong is also something I have personally experienced. When I was still working in the criminal investigation team, Hanoi CSHS, there was a time when I had to rent a house. Because I'm very poor, I can't afford to buy a house of my own. The house is about 20 m2 for 3 people, many nights I have to stay up and write newspapers to have more income to pay the rent.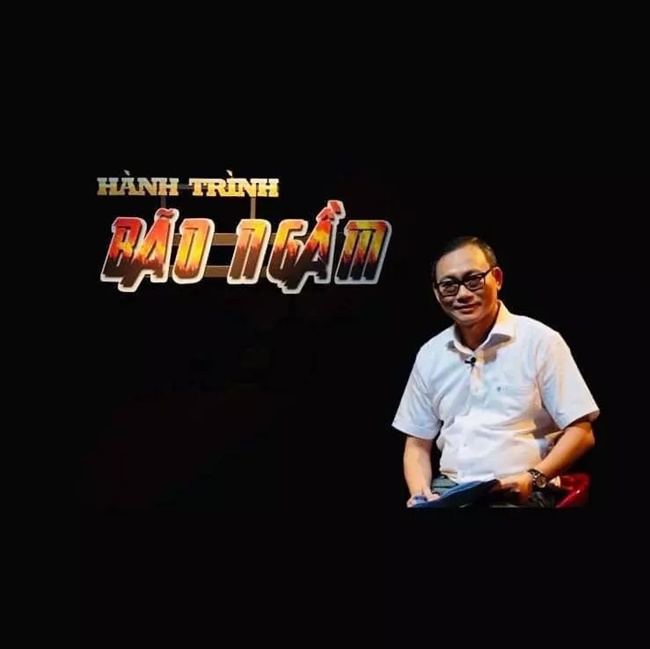 At that time, I was an investigator handling a serious case, the accused's family through a friend of mine "shot out" that if their child escaped the death sentence, they would transfer my name to the house on Bach Mai Street. Of course, I refused outright because professional conscience did not allow falsifying records. But that decision also had to go through a lot of thought. Experiencing a series of emotions of hesitation and choice, I wrote about the ideological struggle inside a soldier when he had to choose between loyalty or betrayal, public service or self-interest, through the character of Lieutenant Vu. Ha Lam".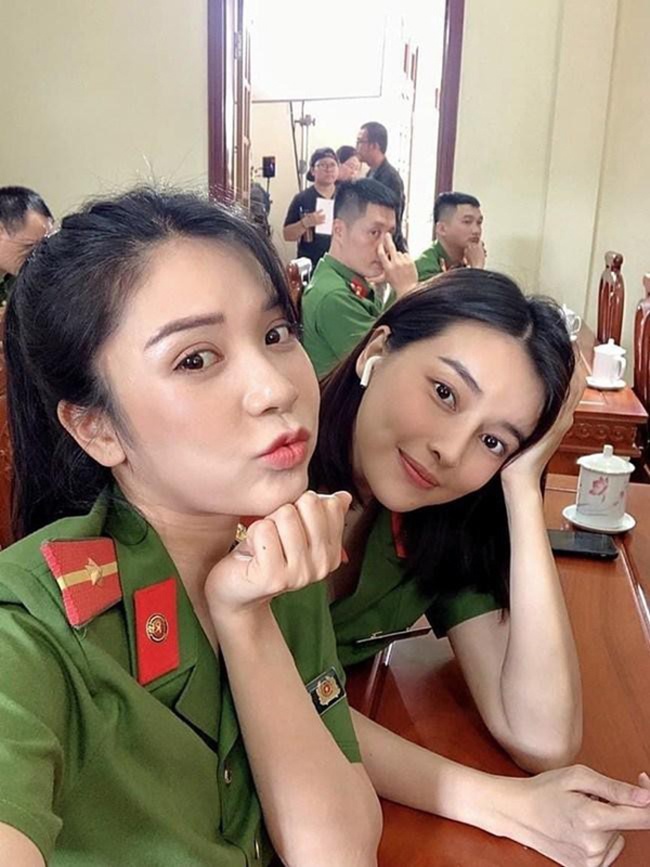 However, letting Ha Lam fall completely in love with Hung can convince viewers that screenwriter Dao Trung Hieu is respecting reality and wishes to reflect the reality of life in the security field. order? Currently, most viewers are very disappointed when a police officer lies in the area but does not know how to protect himself, and his ideology and professionalism show many weaknesses.
Hai Trieu – Hai Yen will have a positive development
Because Ha Lam has completely become Hung's person, the audience Underground Storm immediately wholeheartedly wished for Hai Trieu (Ha Viet Dung) and Hai Yen (Thanh Bi) to come together even though he had repeatedly scolded Hai Yen as "green tea".
Before that, when the audience "stoned" repeatedly because she thought Hai Yen was the third person, actress Thanh Bi shared with the media: "I think, every career in life has a 'third person' or 'green tea.' I myself feel that I have completed the role of Second Lieutenant Duong Hai Yen according to the script and the writer's intentions. and the director. I think that an actor, playing a leading role or a villain, will also receive a multi-dimensional response from the audience. The more the audience comments, the more attention is shown to the role."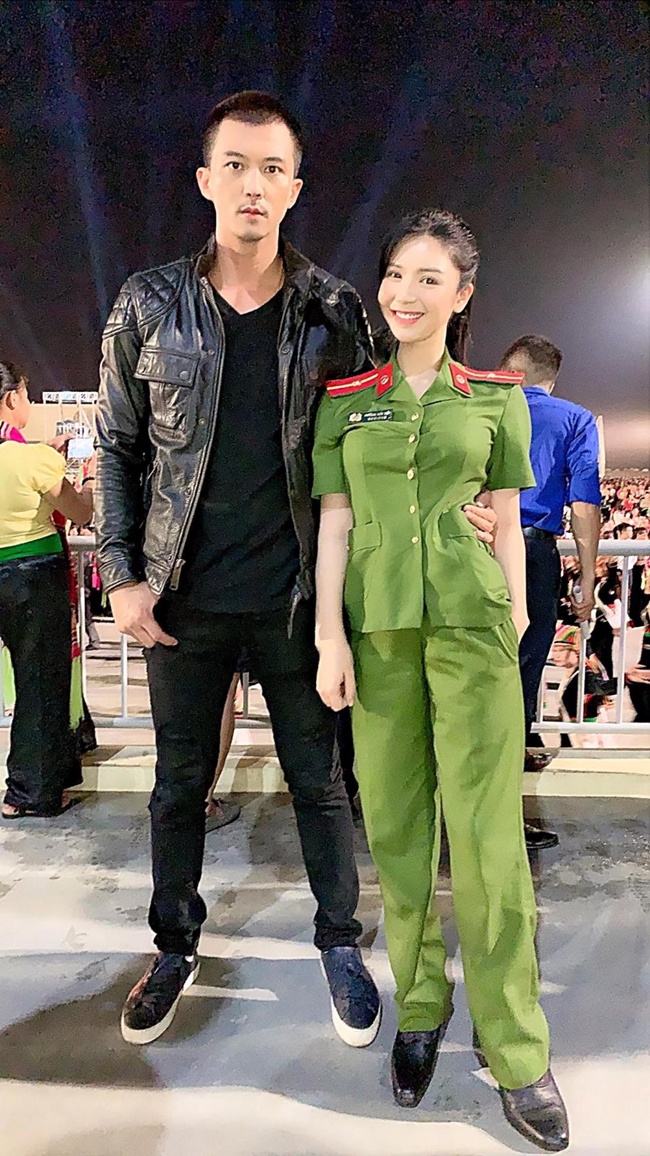 The actress also revealed that:In the next episode, Yen's relationship with Captain Hai Trieu (Ha Viet Dung) will have a positive direction. Previously, Yen was judged as a brazen character when she was "green tea" intervening in the feelings of colleagues because of the impulsiveness and impulsiveness of youth. Later, with intelligence, she completed the task. As an underground scout, Yen will receive sympathy and love from the audience."
Thus, the audience who just "jumped the boat" Trieu – Yen was able to somewhat rest assured of a beautiful ending for their couple. Supporting the love story Trieu – Yen is like that, but there are still many viewers who feel sorry for Ha Lam's weakness that made her miss a good man like Hai Trieu.
Underground Storm Subsequent episodes are broadcast at 21:00 from Monday to Friday on channel VTV1.
You are reading the article
Ha Lam got pregnant with Doctor Hung, does Hai Yen deserve to be constantly scolded for being green tea? -Star

at
Blogtuan.info
– Source:
Eva.vn
– Read the original article
here