Life Style
How to encourage children to be more active outdoors?
Let children actively participate in outdoor play activities
Sitting in one place watching TV, playing video games is not good for health, there is a risk of causing diseases such as obesity, heart disease, astigmatism, and makes the muscle and bone system not develop comprehensively. Encouraging children to be active not only helps them give up this bad habit, but also gives them an opportunity to exercise their health, spirit and intellect. Here are some tips parents can refer to to encourage children to be more active outdoors.
1. Let your baby know the need for movement
Exercising and participating in movement games will help children be more agile, active and creative. You can offer suggested outdoor activities for your child to participate in, such as jogging for 15 – 30 minutes early in the morning, cycling for 15 – 30 minutes after school. If your child shows no interest in these activities, accompany them and help them develop good habits and a healthy lifestyle.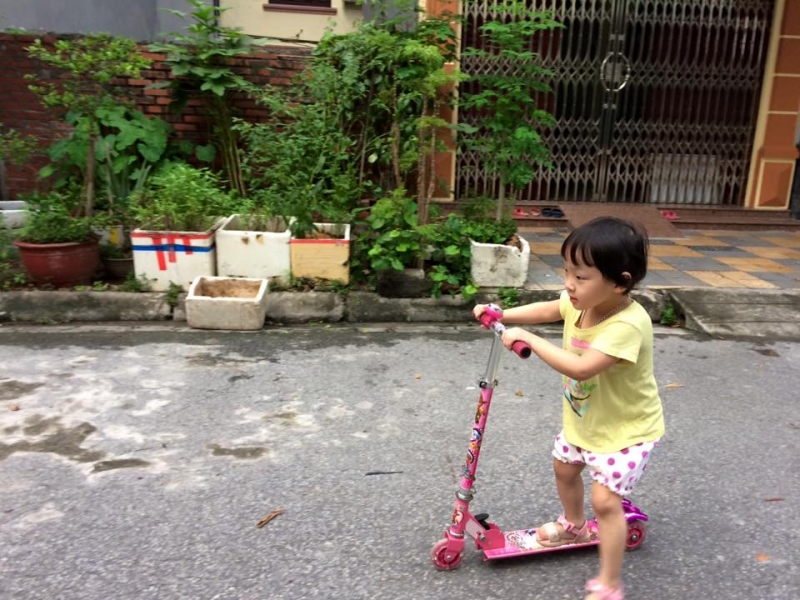 2. Parents need to be an example for their children to follow
Not only children are plugged into electronic devices, many parents come home with their phones in hand. Parents themselves must be a good example for children to follow. Put your phone aside, invite your child to jog, swim, play soccer, play badminton… whenever you have free time, or simply take your child to the park and watch them play with you.
3. Plan outdoor activities
If you don't want your child to be confined to four walls, create fun outdoor activities for them to participate in. For example, at the weekend when your whole family goes to the park, you can bring toys such as sand shovels, balloons, and soccer balls for children to play with. Sometimes, you invite your child to go hiking or cycling to the suburbs. To keep these activities from becoming boring, you can bring food for the whole family to enjoy together. Or you can also renovate the yard into a mixed play area for children with swings, swings or put a table tennis table so that children can regularly practice…
4. Encourage your child to play with you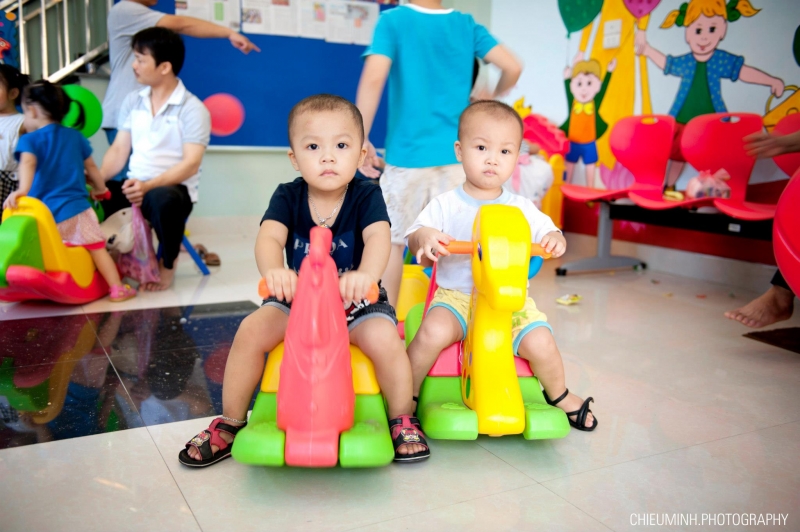 Outdoor activities will become more enjoyable when children have a companion, that is not necessarily a parent, but can be a sibling, a classmate, or a neighbor.
Encourage children to participate in team games, this not only helps them to exercise their health but also learn many other necessary life skills such as teamwork skills, communication skills, problem-solving skills, etc. situation…
5. Play must be fun and voluntary
Don't push your child out into the street to play if he or she doesn't feel interested. Let children see that playing outdoors is an extremely interesting and rewarding job, children participating in outdoor activities are completely voluntary because it is good for their health and development. Not because parents forced it.
If children participate in outdoor activities with a happy mood, this activity will really work.
Exciting outdoor activities for kids
For preschool children, the main activities are through games such as blindfolded to catch goats, rescue tools, cat and mouse, tug of war, dropping baba leeches, swings, slides, seesaws… Just a yard. , sidewalks or steps, children can play together.
At primary school age, children begin to switch to more complex games, such as jumping rope, cycling, soccer, soccer… They also begin to have a need to find larger spaces to be able to play. run, jump, have fun. You can take your children to the park or the cultural house, the neighborhood/village's collective playground.
This is also the right time when you can help your child find the most suitable sport to play regularly and for a long time. At first, let your child try many different sports before finding the most favorite and suitable for the child's ability. If that sport can be played outdoors, encourage children to play outdoors, for example, playing soccer on an outdoor grass court will be more preferable than an indoor artificial turf field, outdoor badminton will be cooler. is indoor badminton.
Movement and playing sports help children develop comprehensively both physically, mentally, intellectually, bring positive emotions, help children become confident and mature. At the same time, it also increases metabolism and blood circulation, is good for the heart and musculoskeletal system of children, enhances immunity, makes children healthier. In addition, children's ability to concentrate is also increased, helping children learn better.
You are reading the article
How to encourage children to be more active outdoors?

at
Blogtuan.info
– Source:
Afamily.vn
– Read the original article
here