Business
Not only Messi and the desire for the World Cup gold cup, Argentina also has grilled beef
"Beef is the main ingredient in Argentinian cuisine. When it comes to 'meat', in other South American countries, meat can all mean pork or beef. In our country, the word 'meat' would mean pork. automatically interpreted as beef. This may indicate the importance of beef to Argentinian cuisine."chef Emilio Fusé – a chef who decided to stay in Vietnam after a trip 7 years ago and now opens a restaurant specializing in Argentinian dishes – shared.
In 1536, cows were first brought to Argentina with the invasion of Spain. After that, the number of cows increased rapidly thanks to the topography of the plains. The lunch of herdsmen and free-living, wandering horsemen (known as gauchos) was usually chunks of beef skewered and grilled directly over a fire in the middle of a large pasture. From there, the Asado culture – the barbecue culture of the Argentines as well as that of South America – was born.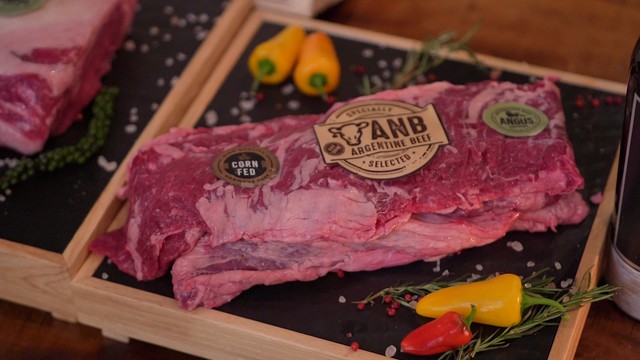 With the "feed lot" breeding process in countries such as the US, Australia…, farmed cows can't move much, only eat grass, so beef with layers of fat is not good for health… And in Argentina – a In the country with the largest territory in the world, the population is relatively small, the cows are free to move, graze naturally on the vast grasslands. Rainfall and mild climate have helped this country own high-quality pastures – the main food of cows, making the beef tender compared to beef from other countries.
Mr. Emilio said Argentina does not have a single signature beef dish, but has a number of traditional cuts of beef, common in roast beef, including the "entraña" (Spanish) cut. )/"side skirt" (English) also known as the beef loin. In the past, this meat was even offered for free by fresh meat shops if purchased with filet mignon, however, from about 20 years ago, the filet mignon became popular and became the traditional cut of beef. and most characteristic of Argentina recognized worldwide.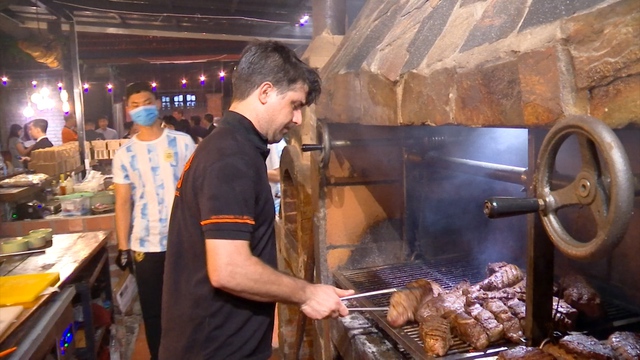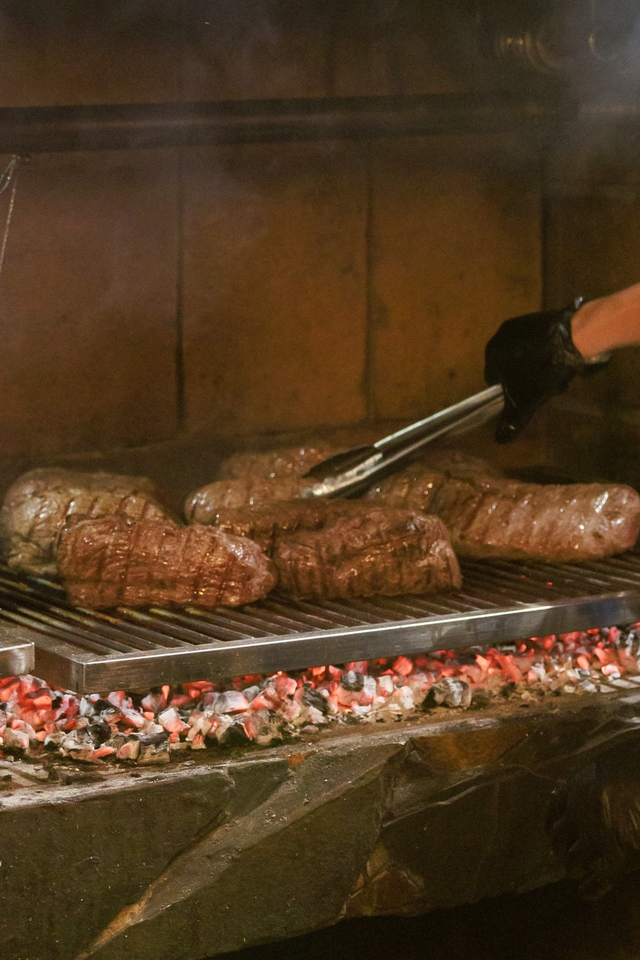 "Of course, we also eat the 'tira de asado', which is a beef rib with bones, cut in a different technique than it is cut in Australia, the US or other countries. In the Argentine way, the rib chop. beef cut lengthwise, including 8 ribs"Mr. Emilio said happily.
The Argentine word "asado" means "grilled beef" (barbecue), When the Argentinians make "asado", in addition to the rib eye steak and the beef tenderloin, they also use some other meat parts such as meat. loin and back meat, but the cuts of beef loin (entraña) and beef rib with bone (tira de asado) are two indispensable pieces of meat. This country's signature beef brisket doesn't add much seasoning or other ingredients, simply adding salt, pepper, and olive oil is enough.
Argentinian culture is based on roast beef, everything that happens in this country: work, friendship, family is related to roast beef. A roast beef meal starts with a fire, with about 40 minutes for the coals to start to burn evenly, this is also a time for everyone to relax, enjoy their free time, watch the barbecue, and enjoy Sip wine and chat.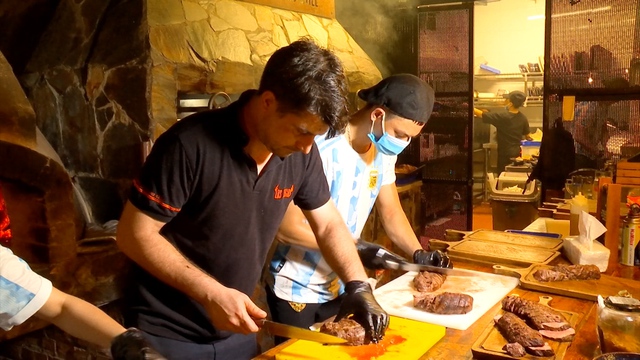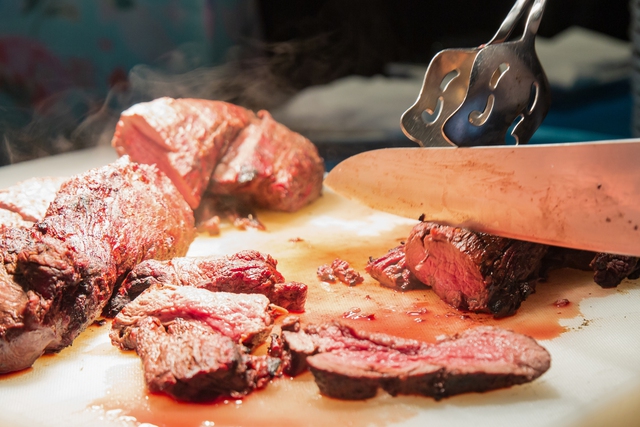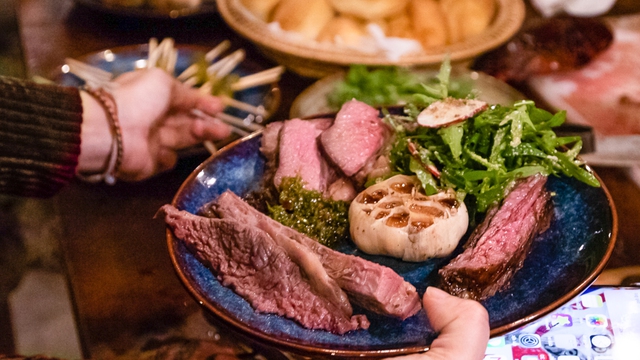 Talking about beef in the cuisine of the S-shaped land, Mr. Emilio expressed: "In Vietnam, I'm not sure people have as much passion for beef as in Argentina. It can be said that Argentinians love to eat beef, we also like to eat roast beef with red blood. However, I think that for many different reasons, beef in Vietnamese cuisine is not the main ingredient but is often seasoned, combined with other ingredients, but not processed as a single main dish. is beef."
Argentinian beef was introduced in the Argentinian Beef and Wine Festival within the framework of the "7th Argentina Week in Hanoi" with the slogan "Celebrating the friendship between the two countries" held from May 23-28. . In addition, "Argentina Week in Hanoi" also includes two other activities, Argentina's National Day and the Festival of Tango Dance and Argentine Cuisine.
https://cafebiz.vn/khong-chi-co-messi-va-noi-khat-khao-cup-vang-world-cup-argentina-con-co-thit-bo-nuong-tang-mon-ngon- Truyen-thong-kho-cuong-20220525181747684.chn
You are reading the article
Not only Messi and the desire for the World Cup gold cup, Argentina also has grilled beef

at
Blogtuan.info
– Source:
cafebiz.vn
– Read the original article
here