Gia đình
Quynh Luong tells the story of becoming a mother at the age of 18, discovering her husband's affair after 2 months of living together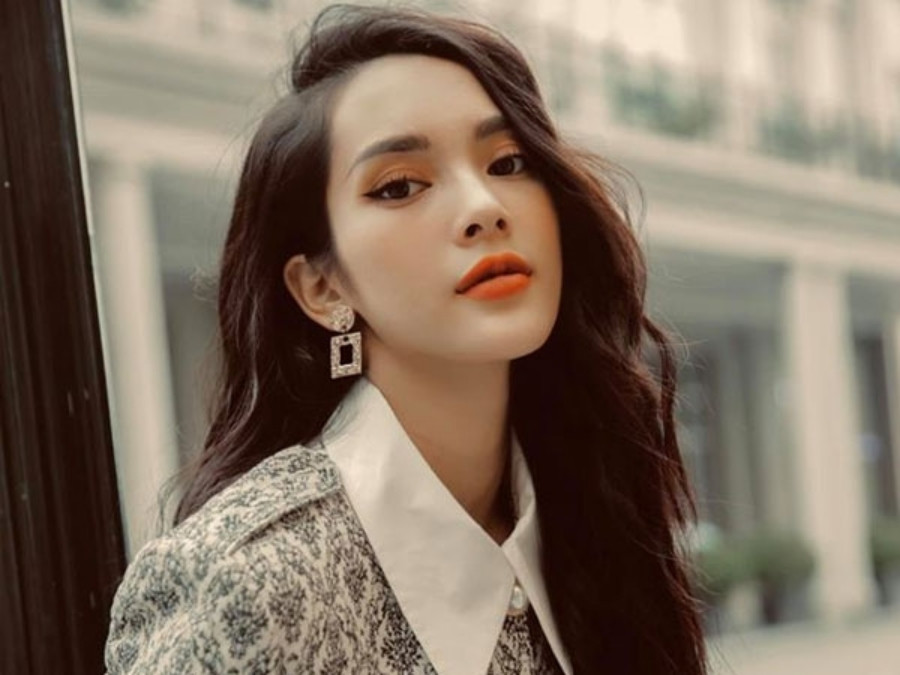 Motherhood at the age of 18
Episode 132 of the show Chat with mom with milk took away many tears from viewers when introducing the family story of actress, photo model Quynh Luong.
With a slim body and lovely face, Quynh Luong is known as the "muse" of many popular music videos.
Joining for the first time Chat with mom with milkQuynh Luong suddenly revealed that she was a single mother with a son over 7 years old. She also shared her previous tearful married life.
Quynh Luong got married at a very young age. That year, the girl was only 18 years old. She had just broken up with her boyfriend for a few months when she found out she was pregnant. At that time, Quynh Luong was still a high school girl with the determination to get a university degree.
The moment she knew she was pregnant, Quynh Luong was dumbfounded. However, the young girl still strongly accepted. She did not shed a single sad tear.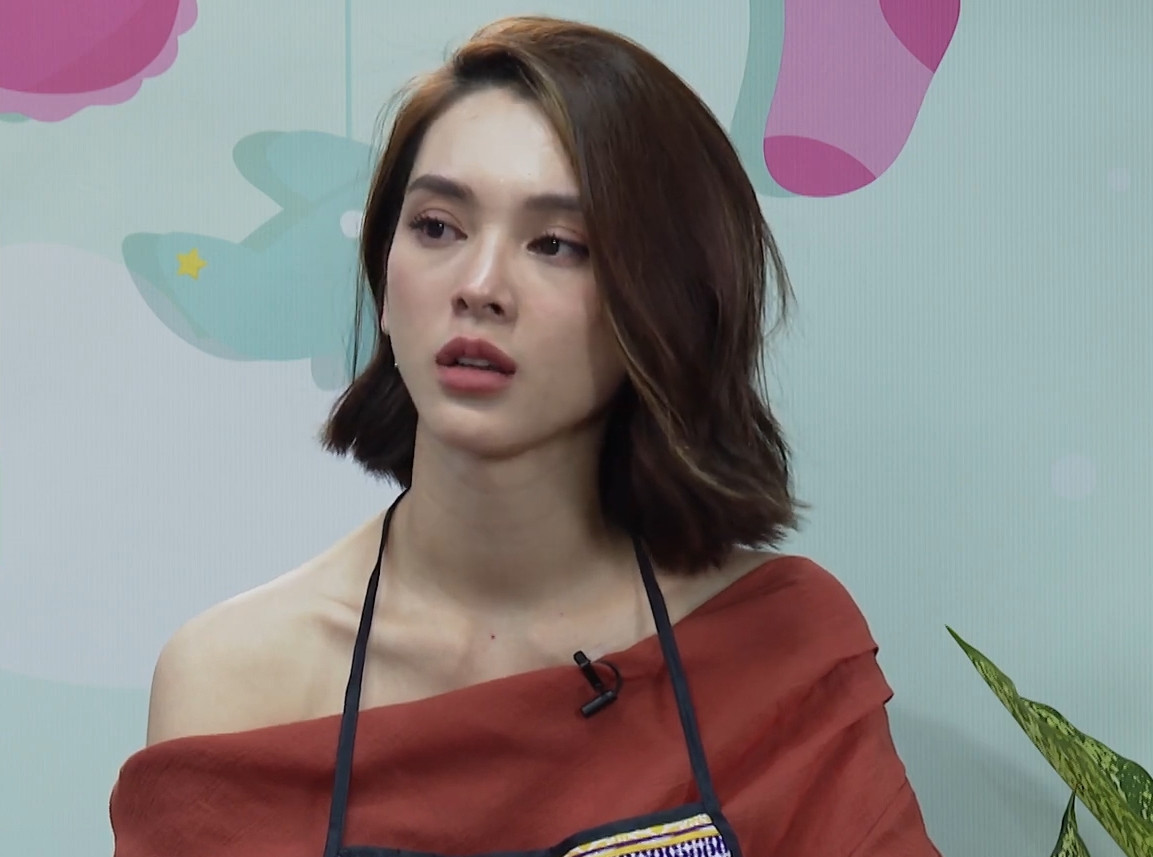 Quynh Luong's tears only flowed when she encountered the cold and harshness of the baby's father on the day she revealed that she had brought a drop of his blood. The female model said: "When I told him about it, he asked me: "Is it your child?".
"When he accepted the fact that it was his own blood, he replied to me: "Let's go back to thinking". Hearing that sentence, I shed my first tears," she added.
After that, Quynh Luong announced the pregnancy to the families of both sides. While the young girl's mother accepted and believed that her daughter was old enough to cope with and overcome the first shock of her life, Quynh Luong's boyfriend's mother disagreed.
The boyfriend's family wants Quynh Luong to give up the child in the womb. However, the young girl still firmly refused. Even Quynh Luong was prepared for a lonely life, taking care of the baby in her belly alone.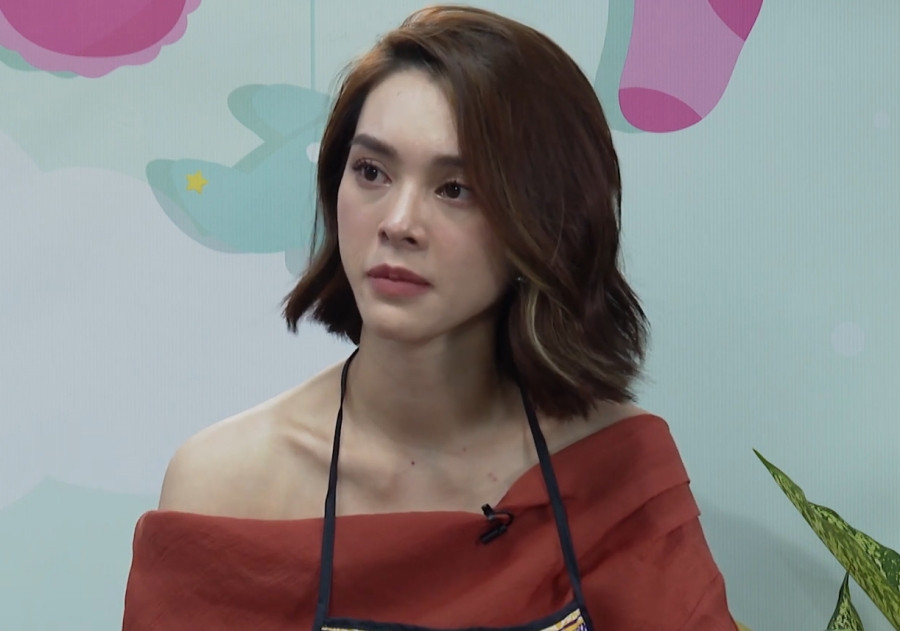 She contacted a temple that specializes in supporting and taking care of abandoned babies and unwanted pregnant women for help. But being born in a situation without a father's shadow, witnessing her mother being gossiped about when raising a child alone made her feel guilty because she made a mistake and became pregnant unexpectedly.
Faced with too much pressure from both sides family, there was a period when Quynh Luong could barely stand his ground. She was tired and gave up, followed her boyfriend's mother to the hospital to "deal with the pregnancy".
Entering the hospital, Quynh Luong suffered from the fear of losing her child. She didn't want to give up her baby, but she also didn't know what to do with the unborn baby in her belly. Finally, the doctor's advice: "If the person who advises you to leave your child is not your mother, don't listen" to her woke her up.
Quynh Luong refused surgery, decided to take care of the pregnancy and wait for the day to welcome the baby. After that, the boyfriend's family called, went to the girl's house to ask for a wedding, and picked her up as a bride.
Husband cheated after 2 months of living together
She lacked the love of her father and grandparents since childhood, so when she returned to her husband's house, with enough parents, brothers and sisters-in-law, Quynh Luong was very happy. She always wished and tried to become a member of the family, receiving love from her husband's family. However, what the young girl received was only a terrifying coldness.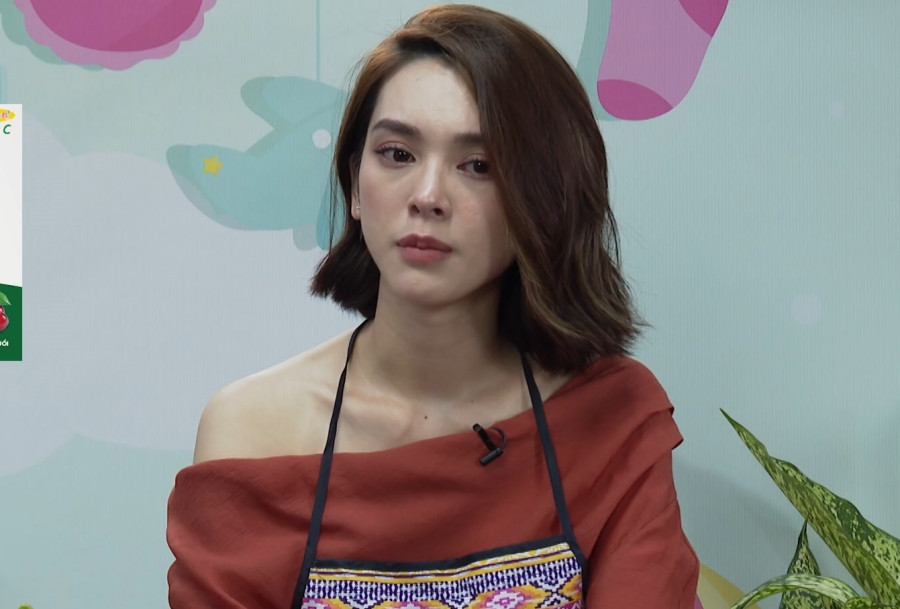 Quynh Luong said: "Every morning I get up early to buy breakfast, go to the market to prepare lunch and dinner, sometimes even bring it to my mother-in-law's room. To everyone, those things are very small, but to me, they are extremely precious. However, they only treat their children and grandchildren well. As for me, they see me as an outsider."
Before she could balance her life, Quynh Luong continued to accept the biggest pain of a woman. Her husband adultery when the two have only been married for 2 months.
Her biological mother is far away, with no one to share, Quynh Luong can only deceive herself that everything is fine to focus on fostering and taking care of the fetus in her belly. On the day of giving birth, she also "died over and over again" alone on the operating table.
Finally, luck smiled at the young girl when she gave birth to a safe and healthy 3.6kg baby boy. Being a mother for the first time, her age is too young, Quynh Luong is clumsy and clumsy. It took the young mother three days to "get used to" her child.
Even she had to practice walking upright because she was used to sticking her belly out because "wearing a baby is too big". However, what made her unable to recover was being betrayed by her husband while she was pregnant.
So, despite being very strong, but her marriage was not happy, Quynh Luong fell into postpartum depression. She said: "When my baby was 1 month old, I was depressed. I was so afraid of seeing my wedding photos that I sometimes had to cover them with a towel."
"My head kept popping up with the question: 'Who is this, where do I live? During that time, I couldn't eat or even vomited. I couldn't sleep either, so I was emaciated. I was pale and I was pretending to be very scary," she added.
After giving birth and experiencing many events, in 2017, Quynh Luong decided to ask her husband's parents' permission to bring her children out to be a single mother. Through many jobs, she gradually gained achievements on the artistic path.
Not only can she support herself, now, Quynh Luong is also able to take good care of her son. However, the actress still maintains a good relationship with her ex-husband's parents, often sending her children to her grandparents' house so that she can feel the complete love of the family.
At the end of the program, Quynh Luong thanked the people who have accompanied her during the past time, including her ex-husband and this person's family. The actress also specially apologized to her biological mother and promised to live a good, happy life so that she would not have to worry.
Ha Nguyen
You are reading the article
Quynh Luong tells the story of becoming a mother at the age of 18, discovering her husband's affair after 2 months of living together

at
Blogtuan.info
– Source:
vietnamnet.vn
– Read the original article
here