Business
Real estate "surfing", investors are worried about virtual profits but "bury" real capital

In the past few years, the real estate market everywhere has been constantly "hot", land prices fluctuated strongly in an upward direction. Many people have made a lot of money from real estate, even just spending money to buy land in a short time will profit several hundred million dong, anyone with large capital can profit up to billions.
Although, the real estate fever has lasted for a long time, but many people are afraid of losing the opportunity to continue to hold money to rush into the peak swing fever. Up to now, the real estate market is showing signs of slowing down in many localities, especially the land plot segment. Many "hands-on" investors are worried about "burying capital" in real estate, when investing at the right time when the market is active.
According to Ms. Van Anh, a side-by-side investor in Hanoi, the land plot she bought in Bac Giang since the beginning of 2021 is still lying on the ground and has not been sold. Although brokers in this area constantly release information about "land fever", buying and selling quickly.
"From 2021, when I saw my friends come to Bac Giang to buy land, I heard that at that time the market had no goods for sale, every lot was sold out immediately. In just a few days, I closed the purchase of a 150-square-meter land lot, with the price of 22 million VND/m2, totaling 3.3 billion VND", said Ms. Van Anh.
By the beginning of 2022, brokers in this area continued to spread rumors of "land fever", taking advantage of "following" to sell the land plot they were holding. But until now, it has been nearly 4 months, only 2 people of goodwill have come to see the land, the rest are just asked to know the price without any real need to buy. Meanwhile, Ms. Van Anh's land is sold at a lower price than the brokerage.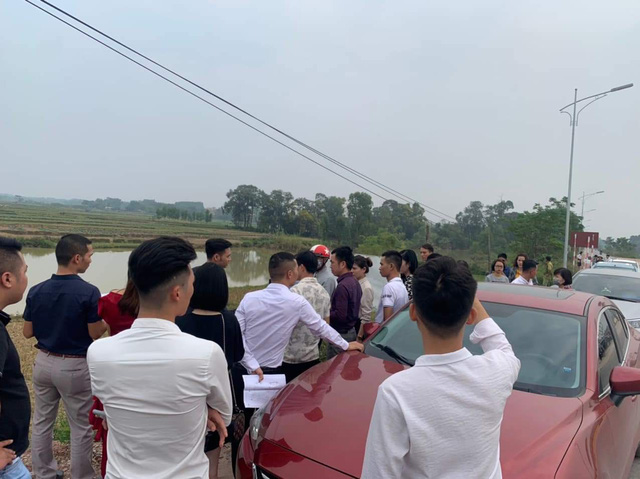 Illustration.
"Before selling, I consulted a broker who sold this land, they valued my land at 27 million VND/m2, and added that I should keep it because the price will continue to increase. Based on this price, I'm selling 25 million VND/m2 so I can quickly close. However, I still have not been able to sell this land. I am worried that if I don't sell soon, the market will fall into depression, the price may go down," said Ms. Van Anh.
Similarly, Mr. Nguyen Tu – F0 investor in Thanh Xuan (Hanoi) said that at the end of 2021, listening to friends talking about land fever, especially in Bac Ninh. When I went to survey the market, the broker showed me a piece of land with information 1 week ago that cost 3 billion VND, the next day someone closed 3.5 billion VND, immediately profit 500 million VND in just 1 day. The broker at that time also affirmed: "If you don't buy soon, you won't have it, or you will have to buy it at a higher price".
Because he is a side-by-side investor, Tu quickly believed and went down to buy the land plot of Tien Du (Bac Ninh), an area of ​​more than 100m2, for 21 million VND/m2. By March 2022, seeing that the broker continuously announced that the land price in this area had increased and was in need of money, Mr. Tu also offered to sell his plot of land. But until now, about 3 months, Mr. Tu's land has not been transferred to the new owner.
"I also only plan to surf, if it is difficult to sell, I may have to bury capital for a while. And if you want to sell quickly, you may have to accept a loss," said Tu.

In fact, during the 2 years of the Covid-19 epidemic, it was difficult for cash flow to put into production business, so many people turned to find a safe haven for cash flow against the fear of inflation. Among them, real estate is highly appreciated. Experts also confirmed that the cash flow to real estate in recent years has caused land prices to rise hot, mainly speculation, with very little real demand. This does not reflect the real needs of the market, so the "fever" will definitely have to cool down.
According to the Vietnam Association of Realtors (VARS), rising house prices but low liquidity is a signal that a local "bubble" has appeared. Notably, house prices also escalated according to land prices and established new price levels in many places, but the transaction volume was only low. To stabilize the market, state management agencies are strengthening the legal corridor for the real estate market.
In particular, localities quickly publicize and transparent information about master plans, plans on land use and land prices in the area. Even many provinces and cities have issued documents to stop the activities of plotting and selling land plots, causing the market to slow down.
On the other hand, real estate prices have been pushed up too high in many localities recently, and when experiencing many "land fever" continuously, investors have to be more cautious in making capital investment decisions.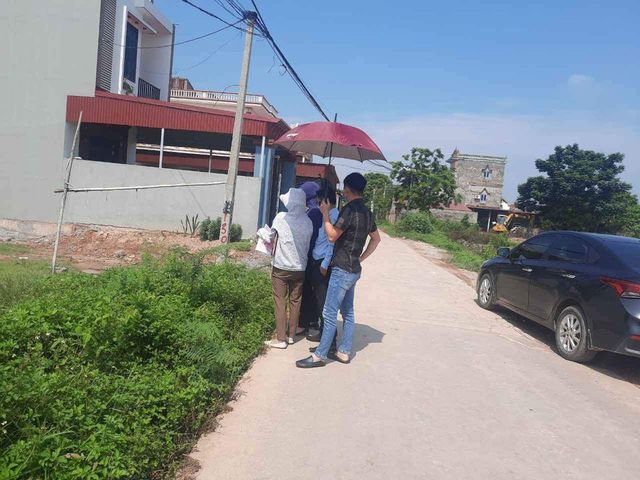 Illustration.
According to Dr. Su Ngoc Khuong, Senior Director of Savills Vietnam, said that in Vietnam, for many years, the supply of residential real estate was very limited. People mainly invest in land, while land and assets on land account for a lower proportion. If inflation accelerates and the supply of real estate continues to be scarce, investment in residential and commercial properties will increase significantly.
However, the senior director of Savills Vietnam warned that, in today's complicated context, investors should carefully consider when using financial leverage, to avoid repeating the situation of "dead on the pile of assets" "has happened in the past.
Mr. Khuong analyzed, when inflation occurs, although real estate prices increase, but the market cannot afford to buy, there is no liquidity. At the same time, many investors also use financial leverage to invest in real estate, making low-liquid assets a great burden for them as well as putting pressure on the banking system.
Identifying land fevers, Prof. Dang Hung Vo, former Deputy Minister of Natural Resources and Environment, said that land fever is because when there is investment and development, land prices increase quite quickly, increasing the total value of land, which can change the lives of people. landowners.
"People with money want to participate to have more money while being very unprofessional, or affected by the crowd effect, which is just because of greed without enough evidence," Mr. Vo said.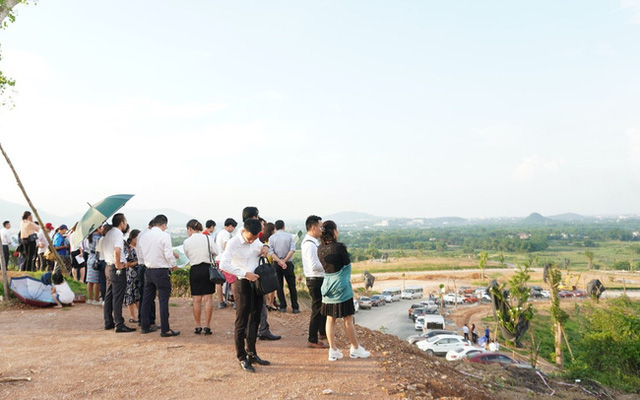 Besides, speculators are more proficient inciting greed to make profit from participating in bait, leading termites, and even "surfing" in the early stages. The government and state management agencies have not yet come up with solutions to completely overcome this negative situation.
Mr. Vo added: "The consequences of land fevers are very clear, which is to make the market messy. A group of quick-surfing investors benefit, "buy and sell paintings" and then enjoy a profit. The amount of profit is not small. The risk is too great, investing in land to make a profit is like participating in a "life and death" gamble. This leads to an unstable market, eventually the situation is "those who cry, those who laugh".
Looking at the real estate market over the past time, Deputy Minister of Construction Nguyen Van Sinh assessed: "Real estate prices are constantly increasing, in which housing, especially in urban areas, is too high compared to the ground level. general income of the people.
Real estate prices in some areas and segments, especially land plots, increased rapidly in a short time due to unclear information on administrative planning from districts and towns to districts and cities; on investment policy on construction of new urban areas, tourist areas, investment in airport construction. From there, it leads speculators and brokers to take advantage of them to blow prices and make a profit."
However, the paradox appears when the land price in many places due to speculation and inflated price continuously escalates, far ignoring the affordability of the vast majority of people with real needs. Accordingly, the phenomenon of "virtual interest" occurs, the price increase is only word of mouth while the actual transactions are very few.
https://cafef.vn/luot-song-bat-dong-san-nha-dau-tu-lo-lang-lai-ao-nhung-chon-von-that-20220526185014077.chn
You are reading the article
Real estate "surfing", investors are worried about virtual profits but "bury" real capital

at
Blogtuan.info
– Source:
cafebiz.vn
– Read the original article
here