Đời sống
Receive a salary of 4 million VND/month, the doctor at the medical station quits
Difficulty in retaining and recruiting grassroots health workers such as clinics
According to a reporter of Dan Viet Newspaper, since the outbreak of Covid-19 until now, many clinics and medical centers in some localities in Dong Nai province are in short supply of "organic" doctors (who are registered to work continuously for 8 hours/day).
This makes the local people disadvantaged, if there is an unexpected incident, there is no support force to give first aid and first aid.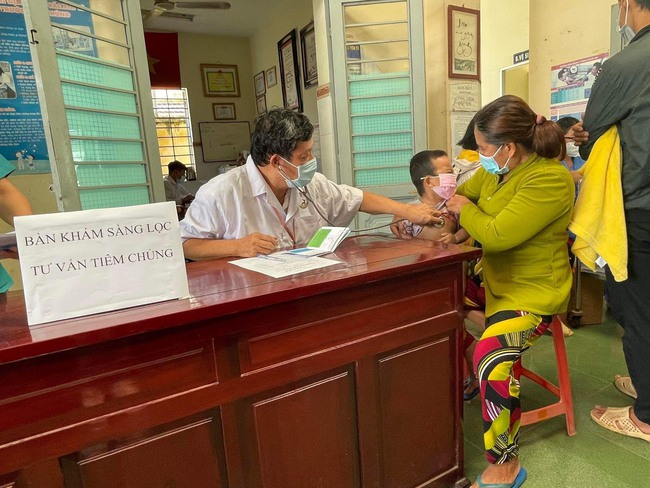 Localities with a shortage of doctors in clinics Many include Thong Nhat district, Long Khanh city, Trang Bom district, Vinh Cuu district… These localities are regularly trying to recruit human resources but have yet to find people who want to stick with grassroots health care.
Mr. Le Quang Trung, Deputy Director of the Department of Health (who is in charge of the Dong Nai Department of Health) said that from the beginning of 2022 until now, grassroots health care has faced many difficulties due to a lack of human resources.
The reason is that the human resources at the grassroots health care center are many retirees, many people quit their jobs due to low salaries and poor benefits.
"LIVE clinicsDoctors and nurses only receive salary according to rank and grade and do not have any other incentives because here they only provide medical examination and treatment, vaccination according to regulations, not services, so there is no revenue to support further. for medical staff. Therefore, many people are under mental and physical pressure, so they quit their jobs and move to a private clinic or hospital or go to another job to stabilize their lives," Trung said.
According to Mr. Trung, now not only clinics even medical centers do not have doctors and nurses. Many units regularly recruit but the results are not satisfactory. In some places, due to good facilities and recruitment, it is not possible to retain doctors and nurses for a long time; others due to degraded facilities and low salaries, so there are no candidates.
People are disadvantaged because clinics "defect" doctor
From those facts, the reporter came to a number of clinicsIt is known that both medical staff and people are disadvantaged and under a lot of pressure because of the lack of doctors and nurses working at the station.
Recorded at Clinics Hung Loc commune, Thong Nhat district, Dong Nai province, this is a station whose facilities have been seriously degraded because of construction over 20 years. In fact, the station has 8 staff serving more than 17,000 people. Before the Covid-19 pandemic, the station received treatment and examination for about 10 patients every day. In addition, the station is also responsible for implementing national health target programs such as vaccination, disease prevention and control.
However, from mid-2021 until now, the station's only doctor has resigned due to health reasons, causing the station to stop medical examination and treatment, focusing only on preventive medicine. Since then, local people, especially the elderly, retirees… when they need to see simple diseases, they can't go to the station like before, but have to go to the hospital, clinic…
Ms. Nguyen Thi An, a resident of Hung Loc commune, Thong Nhat district, said that local people want to clinics upgraded, repaired and better machines. Besides, she also hopes that soon there will be a doctor to work locally so that it is convenient for her and everyone to diagnose and treat simple diseases.
"In the past, people in the commune would still come when they had stomachache, headache, cough, fever, and mild cold clinics for the doctor to examine, take medicine to drink. But since the doctor quit, we have to go to the upper level with any problem, which is both far away and expensive," An shared.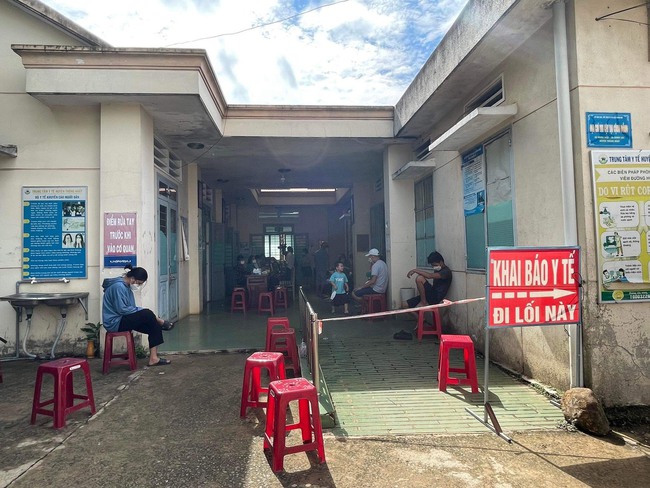 Not only people are having difficulties, but other medical staff are also tired of having to carry extra work, but because they love their job, they accept to suffer losses.
Ms. Pham Thi Diep, person in charge Clinics Hung Loc commune said that, at present, due to the facilities of clinics degraded, wages are low, so for nearly half a decade, clinics No new people have applied. Most of the medical staff at the station are seniors who have been with the station for a long time, so they accept to stay and support people.
Mrs. Diep said: "Here I am the person who is attached to clinics the longest, but the total income is only 8 million VND/month. To tell the truth, if I don't love my job and don't love my relatives, it's hard for me to stick with this job because this income is not enough to cover my life. We have recruitment, thanks to the brothers of the Commune People's Committee to widely announce the recruitment but it is not feasible because the young people are not interested in this job. clinics".
In the same situation, in Long Khanh city there are many clinics Beautifully built, renovated, and clean, but still not attractive enough to earn a doctor to join the army.
Clinics Xuan Binh commune is one of the newly invested stations, full of function rooms, but up to now, many recruitment announcements have not been made by doctors and nurses. Due to the lack of doctors and nurses, people limit their visits to the station, choosing to go to the upper level for medical examination and treatment.
Mr. Nguyen Van Tu, a resident of Xuan Binh commune, said that in the past, whenever a family member got sick, the family often took him to the hospital for examination. clinics For examination, sometimes I stay in treatment for 1-2 days before I get back. But last time, clinics No more doctors work, so when someone has a family illness, Mr. Tu has to go straight to Long Khanh hospital, regardless of whether the symptoms are severe or mild.
"I think that is a bit inconvenient for people because sometimes it is only a mild cough and cold but having to go to the hospital is both expensive, far and time consuming. I hope the government has a policy to recruit doctors back to the communes so that people can ask for help", Mr. Tu hoped.
Explanation of not wanting to stick with clinicsDoctor NVL (Living in Long Khanh City) said that with a salary of more than 4 million VND, he cannot take care of his wife and children and make a living. So he decided to quit his job at clinics to apply for a job at a private hospital in Bien Hoa city with higher compensation.
"I also want to stay and support the people, but because of the lack of rice and clothes, I don't dare to stick with it for long. I have a family, my child is just over 2 years old, so life incurs many expenses, so I left home to go to Bien Hoa. applying for a job at a private hospital to have a stable income, enough to cover my life, I personally think that if you want to have a doctor to work at the station, you need to have a suitable salary and additional benefits so that they will be less burdened. heavy, peace of mind at work", said Dr. L.
It is difficult to find a plan to fill human resources for grassroots health care
Regarding the shortage of medical human resources, Mr. Nguyen The Vinh, Head of Professional Planning Department, Medical Center of Long Khanh City (Dong Nai) said that there is a shortage of doctors working in hospitals. clinics taking place in many localities, especially in the clinics have degraded infrastructure.
The worrying thing is that in recent years, the majority of clinics unable to attract doctors to work because of poor remuneration and low salary.
"There are some clinics Fortunately, they were able to recruit human resources, but due to low wages and high pressure, they also left shortly. The lack of doctors in clinics It also creates pressure and causes overload for upper-level hospitals because they cannot share the work," Vinh emphasized.
Mr. Le Quang Trung, Deputy Director of Dong Nai Department of Health added that, before the Covid-19 epidemic, the lack of medical staff was not too serious because medical centers could still support patients. clinics on human resources. However, after the epidemic, due to increased work pressure, not only medical staff at rest stations but also medical staff in health centers also took a break, making it difficult to share human resources with each other.
Faced with this situation, the health sector is also trying to advertise recruitment, find ways to bring human resources to hospitals clinics. The health sector is thinking about a way to rotate doctors and nurses to work at the station for a short time to support the locality.
In addition, the industry aims to advise and implement projects such as: clinics specializes in medical examination and treatment and preventive medicine; clinics Specializing in backup work only. Because in fact, currently visiting clinics focus only on the clinics district areas, while big cities like Bien Hoa mostly carry out preventive work.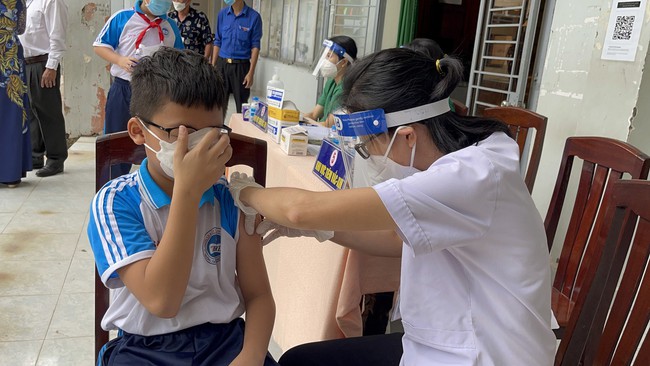 "Human resources in clinics must meet the conditions such as being good at expertise, general practice, and having a lot of experience to be able to support local people. However, these people did not accept to return to the army clinics.
As for the young doctors and nurses, first of all, they refused to return clinics Because the salary is too low, secondly, they can't meet the requirements of the local jobs that are too big. Therefore, the health sector is also trying to find a way to fill human resources in clinics", added Mr. Trung.
Regarding the special attention to medical staff, Mr. Nguyen Hong Linh, Secretary of the Dong Nai Provincial Party Committee directed localities to improve the capacity of grassroots health care, not only physical facilities but also medical facilities. as well as human resources. How to make facilities and medical staff at the grassroots enough to take care of the people's health and reduce the load on the upper levels.
You are reading the article
Receive a salary of 4 million VND/month, the doctor at the medical station quits

at
Blogtuan.info
– Source:
danviet.vn
– Read the original article
here