Since its introduction in the 16th century, the wristwatch has become an indispensable accessory and a fashion statement for both men and women. Watch design, features, and mechanisms have improved significantly over time. In particular, many talented watchmakers have produced watches that can be considered works of art.
1. A. Lange & Söhne
The prestigious and luxury German watch manufacturer was founded by Ferdinand Adolph Lange in Glashütte Kingdom of Saxony in 1845. Before founding his eponymous brand, Lange apprenticed under an experienced watchmaker. JC Friedrich Gutkaes. They mainly produce according to the requirements of high-end customers. It was here that Lange not only honed his watchmaking techniques, but also developed a detail-oriented and customer-focused work ethic.
The company ceased to exist in 1948, but was revived in 1990 by Walter Lange, great-grandson of Ferdinand Adolph Lange. In 1994, they presented their first watches in almost half a century.
Since 2000, A. Lange & Söhne has been part of the Richemont group and produces only about 5,000 watches per year. They are meticulously manufactured with great precision. Currently, an A. Lange & Söhne costs from VND 934 million. However, their prices can be in the billions of dong, depending on the version and design.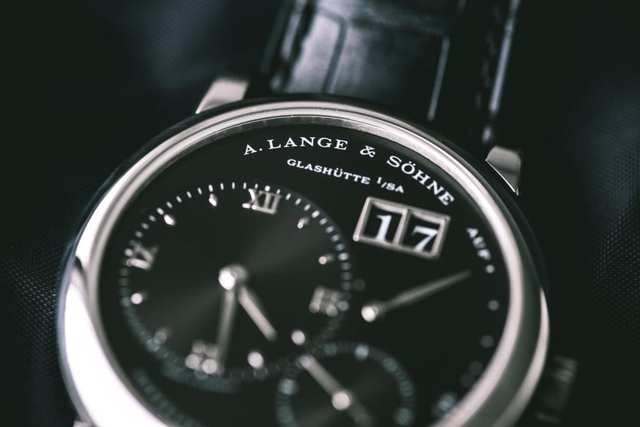 2. Vacheron Constantin
With a history of 267 years, this Swiss brand has survived the French Revolution and both world wars, becoming the oldest prestigious watch brand in the world, with a history of continuous running. .
Considered one of the finest watch pioneers of the 18th century, founder Jean-Marc Vacheron passed on his watchmaking skills to one of his five children, Abraham. The company was then passed on to his grandson, Jacques Barthélémi Vacheron in 1810.
Striving to create the finest masterpieces in history, high-end finishes and aesthetic touches soon became the norm for the brand. In 1972, Vacheron Constantin was the first watch company to be awarded the Bilóme du Prestige de la France, which has led to its mark in scientific watchmaking.
For their 250th anniversary, they produced a limited edition of seven Tour de I'll double-sided pieces. They are priced at $1,538,160 and feature a sunset perpetual calendar and many other features, making them one of the most complicated watches ever produced.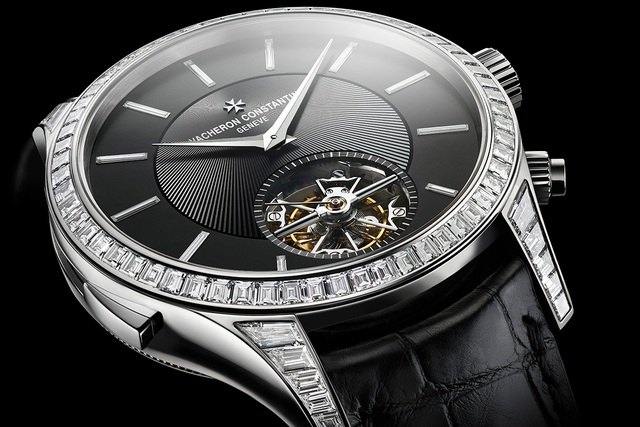 Now owned by Richemont, Vacheron Constantin's creative legacy is reflected in the 20,000 watches produced each year. Photo: The CEO Magazine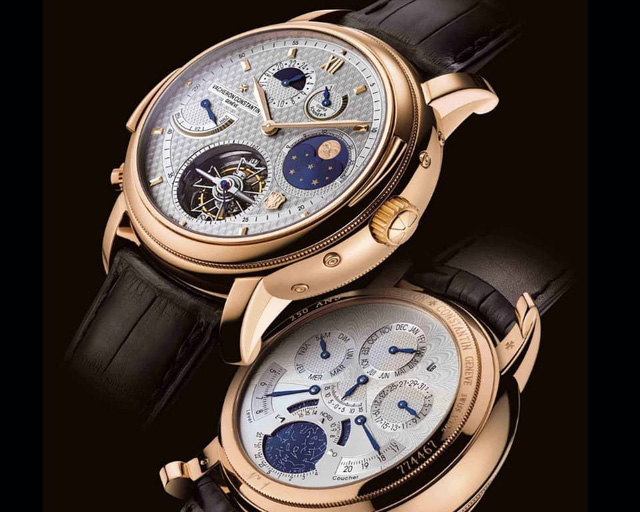 3. Patek Philippe
Founded in Geneva in 1851, Patek Philippe is named after its founders Antoni Patek and Adrien Philippe. It is one of the oldest watchmaking brands in the world, with an uninterrupted history since its founding.
The brand is known for its timepieces that are handcrafted by skilled craftsmen, ensuring each timepiece is of the highest standard. The real beauty of a Patek design lies in the movement inside. Each individual part is finished by hand. Its skilled craftsmen show impeccable quality and dedication in every part of each watch.
Products of the Swiss manufacturer are seen in the hands of many stars such as rapper Drake, actor "Iron Man" Robert Downey Jr… Even businessmen like Rihanna own designs from this brand. .
Depending on the style and materials used, Patek Philippe watches are priced from 600 million dong, even billions of dong.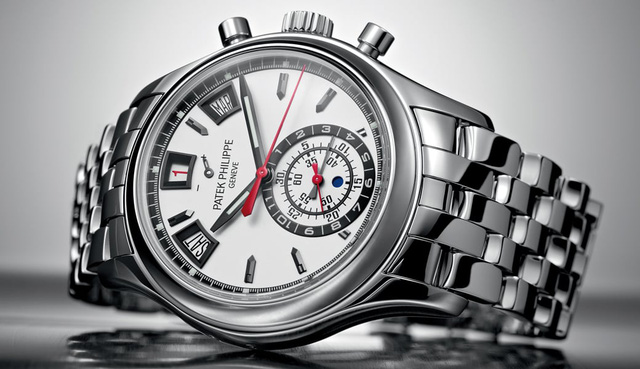 Patek Philippe watches are priced from . Photo: Luxe Watches
4. Roger Dubuis
This Swiss watchmaker was founded by Carlos Dias and Roger Dubuis and has been in business for only 20 years, significantly younger than its competitors. But the exceptional quality of their craftsmanship makes their products highly regarded.
Roger Dubuis watches are available with prices ranging from VND 255 million to over VND 3.6 billion. However, some of its models are sold at significantly higher prices.
The 88-piece limited edition of the Millesime Double Flying Tourbillon is a prime example. It was Roger Dubuis who designed this watch. It is considered one of the most accurate watches ever produced, costing more than 6 billion VND.
Besides, the Excalibur Quatuor is made entirely of silicon, weighs as much as titanium but is 4 times stronger, also on the list of million-dollar watches. This incredible watch features the RD101 movement that makes it exceptionally accurate and sells for $1,125,000.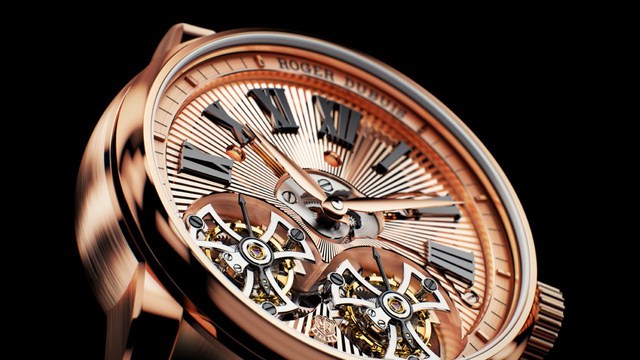 5. Piaget
Born in 1874 by Georges Piaget in the village of La Côte-aux-Fées, Piaget is now a subsidiary of the Swiss conglomerate Richemont. Originally, this watchmaker was founded to manufacture watch movements. But the company began marketing its own line of watches in the 20th century.
Currently, their prices range from 10,000 USD (232 million VND) to 210,000 USD (over 4.8 billion VND). Some of their watches can be considered stylish jewelry. For example, the Altaplano Caliber 1200D has a diamond-encrusted internal structure, which sells for 152,000 USD (more than 3.5 billion VND).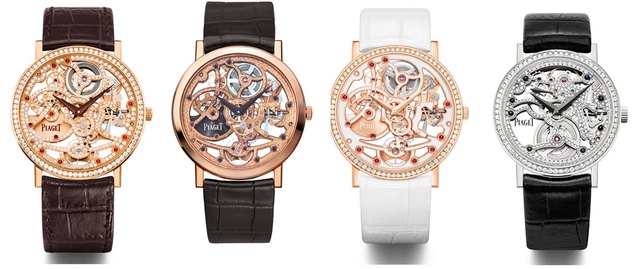 The Piaget Altaplano collection in enamel, engraving and diamonds. Photo: Monochrome Watches
6. Audemars Piguet
Swiss luxury watch manufacturer Audemars Piguet was founded in 1875 by two friends, Jules-Louis Audemars and Edward Auguste Piguet. They aspire to create complicated watch mechanisms that rule the world.
Audemars Piguet is currently one of the most famous watch manufacturers in the world. Each component of the watch is still crafted according to the traditional method. The price range for the brand's watches ranges from $8,000 (over VND 185 million) to $250,000 (VND 5.8 billion).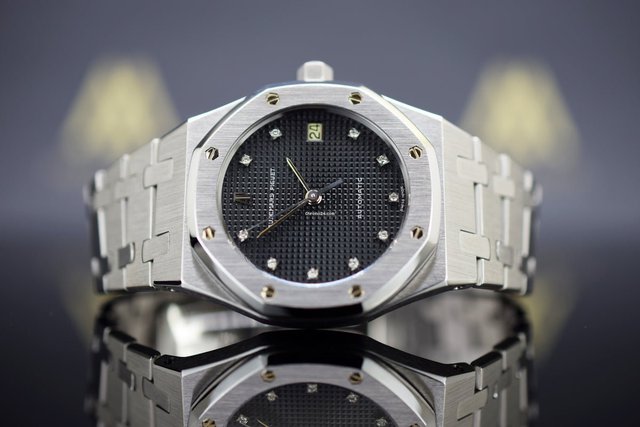 7. Louis Moinet
The Louis Moinet brand was founded in 1806 by the inventor of the French chronograph of the same name. Its factory has produced outstanding timepieces, worn by world leaders and celebrities such as Napoleon Bonaparte, Tsar Alexander I, King George IV of England and Thomas Jefferson.
WatchReport considers Louis Moinet to be one of the most prestigious brands in the watch industry. It specializes in making high-end chronographs, made with the most advanced technology and exotic or precious materials. The use of rare materials such as dinosaur bones, tropical fossilized palm wood and meteorite make Louis Moinet stand out and have a completely different identity of his own.
His company's standard watches range in price from $8,000 (over VND 185 million) to $26,000 (over VND 600 million). In October 2021, the company attracted attention when it launched the Louis Moinet Space Revolution model priced at 380,000 USD (more than 8.82 billion VND). The watch features two tourbillons that are rotating at high speed in opposite directions in the black dial, giving the feeling of gazing at the galaxy on the wrist.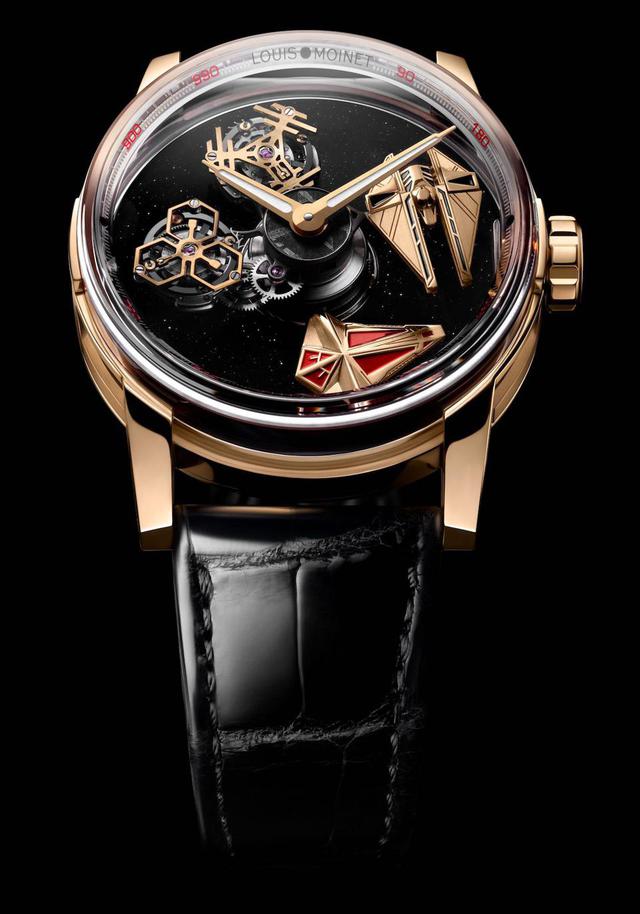 8. Blancpain
This company was founded by Jehan-Jacques Blancpain in 1735. Each piece is crafted by a single watchmaker, making these timepieces extremely special and precious.
The cost ranges from 6,000 USD (139 million VND) to 500,000 USD (11.6 billion VND). According to its tagline, the company has never or will ever make quartz watches. Rolex produces more than 2,000 watches per day, while Blancpain produces only about thirty. Therefore, it will be a lot harder to get Blancpain.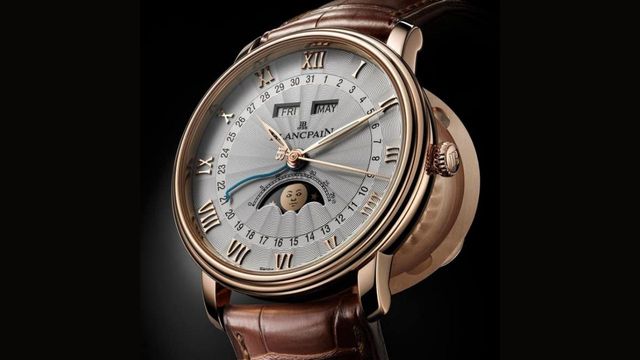 9. Breguet
The Swiss brand continues to be named on the list as Breguet. It is proud to be one of the oldest watch manufacturers still in operation, with a history dating back to 1775 in Paris. The company moved to the Vallée de Joux of Switzerland in 1976.
The brand's current price range is $6,000 (VND 139 million) to $ 400,000 (VND 9.28 billion), but they can be much higher for one-of-a-kind creations. Breguet has also created watches for King Louis XVI and French Queen Marie Antoinette.
The Breguet Marie-Antoinette pocket watch contained every watch function known at the time. It is coated with gold and contains jade to reduce friction. Unfortunately, the queen did not live to see the completion of the watch. It is currently on display at the LA Mayer Institute of Islamic Art in Jerusalem.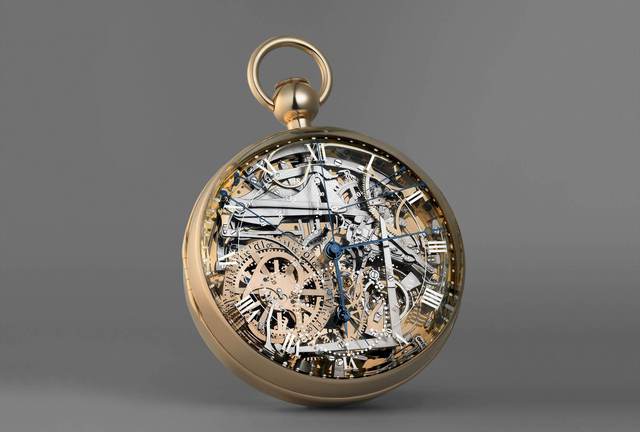 Breguet Marie-Antoinette pocket watch. Photo: Breguet
10. Jaeger LeCoultre
This Swiss watch manufacturer was founded in 1833 by Antoine LeCoultre. The brand has revolutionized the watch business with many innovations over time, has hundreds of inventions, patents and over a thousand movements to its name. They created the world's smallest wristwatch or the world's most complicated wristwatch (Grande Complication)…
Jaeger LeCoultre's beautiful watches range in price from about $4,000 (VND 92.8 million) to over $1 million (over VND 23 billion). Notably, the brand's Hybris Mechanica a Grande Sonnerie model costs $ 1,474,050 (more than 34.2 billion). This design is produced in a quantity of 1,300 pieces.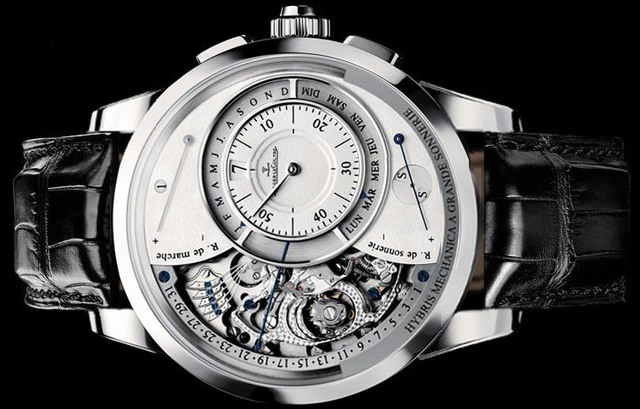 Jaeger LeCoultre's Hybris Mechanica a Grande Sonnerie watch. Photo: Professional Watches
According to The Tough Tackle
You are reading the article
Surprised that Rolex was not named

at
Blogtuan.info
– Source:
Kenh14.Vn
– Read the original article
here