Business
The symbol of Switzerland's "flying bank" went bankrupt, the reputation of the countries suddenly collapsed
But both the airline's board and management were found guilty of mismanagement while claims worth 3 billion SFr ($3.3 billion) are still pending.
The months leading up to the resolution of this incident were chaotic. Dramatic developments like the movie were gradually revealed, but no one really believed that the company would suffer a fatal blow.
However, on the afternoon of 2 October 2001, Swissair planes landed with fears of taking off again. The once proud national airline could no longer afford to pay airport taxes or buy kerosene for its planes.

About 39,000 passengers who had paid for Swissair airline tickets suddenly found themselves trapped in this situation. Switzerland's reputation has suffered enormous damage. To this day, those responsible in the company at that time still blame each other for the "giant's" decline.
"In the case of UBS, every action was taken to save the situation at the time, but the situation for Swissair was different. No one did anything at the decisive moment," said Swissair Director. finally, Mario Corti, said in a TV show.
Corti criticized major banks and the government for failing to prevent Swissair's default. But his opponents say that Corti in particular, and the board in general, did not take a holistic view of the whole case.
"No help could come in time to save Swissair. It was too late," Marcel Ospel, then chief executive of UBS, said shortly after it was over.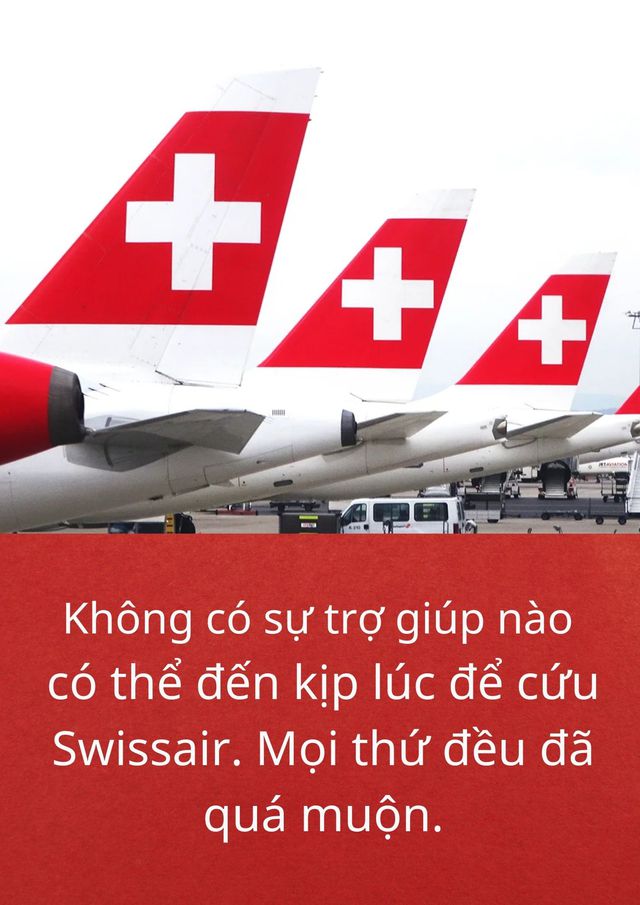 At the time, the concept of "too big to fail" didn't exist. Seven years later, in the fall of 2008, the cabinet used the emergency law to assist UBS, which was in trouble with loans of more than SFr 6 billion. This support saved the bank from bankruptcy and saved Switzerland's reputation as a financial center.
Things could have turned out differently for Swissair.
"I know that in a crisis situation like this, I have to contact the finance ministry in a timely manner," Peter Kurer, UBS president at the time, told NZZ am Sonntag newspaper.
"When everything is connected and everything is tight, all the ministers involved are constantly updated with the information they need," Kurer said. When UBS refused to grant the necessary credit to Swissair in the fall of 2001, Kurer was UBS' chief legal officer and played a decisive role in the negotiations.

On October 2, 2001, the demise of Swissair spread around the world. The nickname "flying bank" for its high liquidity, high profitability, excellent reputation for core operations and highly regarded tax-free and food service businesses, has gone up in smoke. .
The next day, the cabinet did what they had refused two days earlier. They provided an emergency credit of SFr 450 million and provided Swissair with the funds needed to restart operations.
Faced with a financial loss of SFr 17 billion, SAirGroup then filed a lawsuit with the court with the desire to postpone this. They need to restructure their debt.
Following the merger with the regional airline Crossair, the successor company Swiss commenced operations on 31 March 2002. Federal authorities and banks have collectively injected more than SFr 3 billion into the complex and confusing restructuring of this business, including SFr 1.7 billion of taxpayers.
Even so, Swiss was never able to reach the heights they were aiming for. There is too much turbulence and the economic environment is too volatile.
When it was taken over by Germany's Lufthansa in the spring of 2005, the company was worth only SFr 340 million. But now as a subsidiary, Swissair is making healthy profits for its German owners.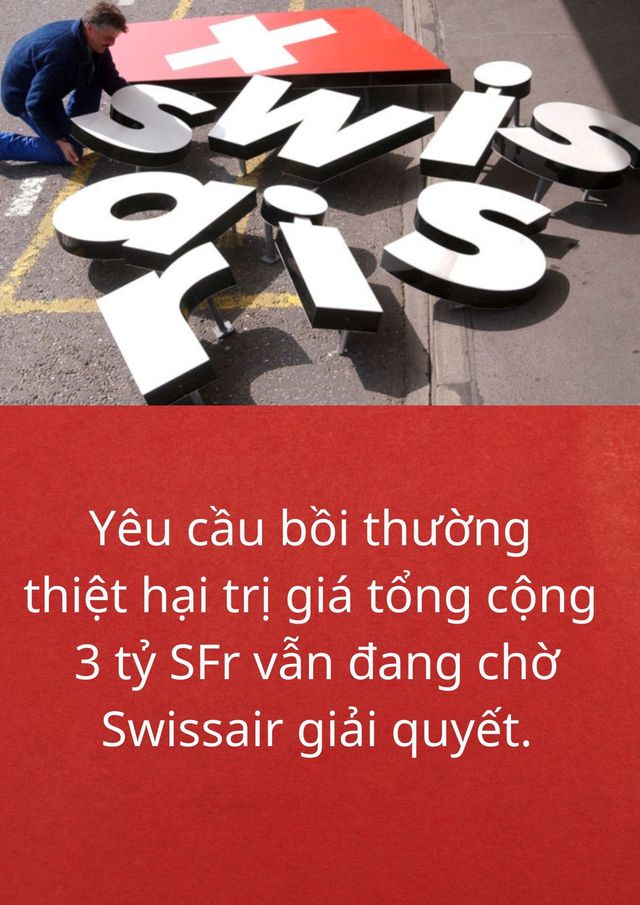 The story is not over for the former Swissair board members and management. Claims for damages totaling SFr3 billion from Swissair liquidator Karl Wüthrich are still pending.
It remains unclear whether holders of high positions may be required to compensate for such damages from their own assets. Wüthrich himself said the complaint will be handled in court with or without prior settlement.
The criminal proceedings ended many years ago. In June 2007, the regional court in Bülach acquitted all 19 defendants, including a significant number of major Swiss business figures.
https://cafef.vn/bieu-tuong-ngan-hang-bay-cua-thuy-si-pha-san-danh-tieng-cua-cac-quoc-gia-bong-sup-do-20220525145700183.chn
You are reading the article
The symbol of Switzerland's "flying bank" went bankrupt, the reputation of the countries suddenly collapsed

at
Blogtuan.info
– Source:
cafebiz.vn
– Read the original article
here