Giáo dục
Life Style
The world's billionaire only wears 1 pair of shoes and a 'ki bo' lesson to teach his children the value of money
Mr. Narendra Raval is 58 years old and owns a fortune of more than 500 million USD. He was once on the list of the 50 richest people in Africa voted by Forbes in 2015. Mr. Raval's financial source comes from the business of steel, barbed wire, cement, aluminum and rebar.
It is worth mentioning that no one called him by the name "Narendra" or "Raval" but simply "Guru". The name "Guru" has nothing to do with the huge fortune he holds in his hand, but it comes from the fact that he used to be a priest. He started out as a priest in India and later became a priest's assistant at a temple in Kenya.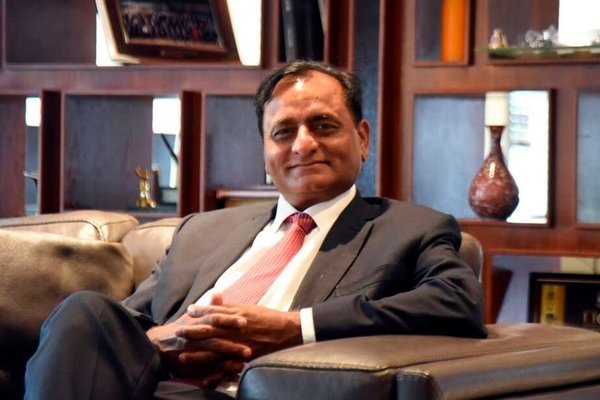 Specifically, Mr. Raval was a former priest's assistant at the Swaminarayan temple, belonging to the Hindu sect. But he was expelled from the sect when he married a Kenyan woman. Then he started the Devki Group, specializing in the production of cement and rebar.
One of the things that makes many people admire billionaire Raval is his benevolent heart, when he recently stopped the operation of a steel factory to switch to producing oxygen gas to provide free of charge to patients. Public hospitals are in crisis because of the Covid-19 epidemic.
Owning a fortune makes many people dream, but Mr. Raval shocked people with the things around him. Accordingly, he only wore 1 pair of shoes with an affordable price of 60 USD, 1 ordinary phone, 6 ties and 4 suits. "I have four suits because my wife said I need more than one," Mr. Raval said.
Talking about his simple life, Mr. Raval admits it comes from being a monk and coming from poverty.
"I used to wear only one set of clothes and lay barefoot most of the time. I don't even have anything to eat. Now I also only wear 1 pair of shoes and use it for at least 5 years. It is not necessary to have many shoes to wear," Mr. Raval confided.
And yet, Mr. Raval does not have a wallet, credit or debit card.
His book "Guru: A Long Way To Success" has sold over 100 million Kenyan Shillings and all of this money has also been donated to charity.
In addition, he also runs child shelters, built a series of schools and classrooms for the Kenyan government, as well as helping thousands of poor children with food and clothing.
"My net worth does not come from numbers lying in the bank. My value comes from 6,500 working people. My value is the source of oxygen that patients are using for free at the hospitals I donate to. My value is to give rice to poor children. That's my value, it's not about the money I spend on my family and the company," Mr. Raval confided.
"Ki bo" with boys
Sharing about his family, Mr. Raval said that during his 35 years of living with his wife, he considers himself and his partner as close friends who take care of and raise children together, as well as build milestones together. important in life. Even, between the husband and wife, there is never a secret.
"A good marriage is when I have a problem, I know I should share it," Mr. Raval said.
Regarding children, Mr. Raval and his wife have 3 children. The oldest son is now 30 years old, the second daughter is 22 years old and the youngest is 15 years old.
However, Mr. Raval admits he is also afraid that his children do not understand the principles he sets out.
But to help the children understand the importance of being together, Mr. Raval's family has lived in the house for three generations. Accordingly, Mr. Raval's family has 92-year-old parents-in-law living in the house with their children and grandchildren.
Mr. Raval admits he cannot teach his children how to make a lot of money, but he can show them the value of money and this is an important lesson he teaches them every day.
Typically, Mr. Raval's eldest son goes to work every day and handles a lot of the group's business. After studying at Harvard University, his son Raval returned home and joined the family business for 7 years.
One of the lessons about value for money that Mr. Raval applied was the time his eldest son studied and lived in London. Accordingly, the amount that he gives his children monthly is limited to 400 pounds. His work has been met with strong opposition from family members and he admits this has been a difficult time for him. "But I know why I have to," Mr. Raval said.
"Every day, I give away millions of Kenyan Shillings, so my family can't understand why I'm so mean to my son. He had to find a part-time job to make ends meet to make up for the little money I gave him. That is the lesson about the value of life and money that I teach my children," Mr. Raval added.
Minh Thu (translation summary)
You are reading the article
The world's billionaire only wears 1 pair of shoes and a 'ki bo' lesson to teach his children the value of money

at
Blogtuan.info
– Source:
Afamily.vn
– Read the original article
here