Business
Three solid tripods create the distinctive value of Venezia Beach
Home – The ultimate benefit of the owner

The psychology of eating and wearing durable clothes and leaving assets for the next generation still greatly affects the decision to buy real estate. Therefore, when comparing two properties with similar characteristics in the same area, the form of long-term ownership always prevails.
If the vast majority of projects belong to the group of limited-term ownership, on the billion-dollar Ho Tram – Binh Chau route, Venezia Beach is proud to be a seafront real estate with long-term legal ownership.
The legal factors that create the value of an expensive Home affirm the supreme interests of customers including inheritance, deciding the form of accommodation and exploiting the accommodation, and doing business in tourism services. Flexibility gives customers full autonomy to arrange assets at different times. Owners can choose to settle down and relax at any time of the year, the rest of the time, they can operate their own accommodation or cooperate with an international management unit to rent out and earn a stable profit.
10 international standard forms of luxury wellness
Venezia Beach has a sea frontage of up to 1km – one of the top projects with an impressive coastline in the area. At the same time, it owns 1.1km of surrounding natural river frontage, combined with a system of canals and lakes about 4km long, creating an expensive position in the marine real estate market.
On a scale of 72 hectares, the project creates 16 utility subdivisions that bring a comprehensive experience of entertainment – entertainment – shopping – healthcare according to international standards. In particular, the wellness element is taken care of in a dense series of utilities at the wellness center wellness complex integrating comprehensive therapy, the multi-purpose sport club, which gathers trendy sports. (such as tennis, basketball, golf practice, …) or beach play area – beach activity with activities beneficial to spirit and health, …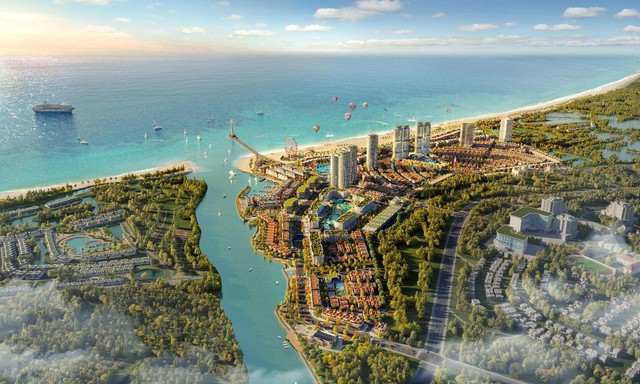 The unique position of the sea (sea – river – lake channel converging) appears in the southern real estate market
The combination of aquatic package and comprehensive utility system focusing on wellness spirit has brought Venezia Beach to 10 forms of wellness luxury – the optimal value of a Resort, including 6 trendy Wellness Living forms and 4 structures water surface structure (sea – river – lake – canal).
In terms of rental exploitation, according to data from HotStats, in 2019, hotel revenue with a variety of healthcare services was 43% higher on average. That means that coastal cities closely associated with wellness factors like Venice Beach always have a higher value than ordinary real estate. Not to mention, compared to products with a term, long-term legal real estate is always valued at a higher price and increases sustainably over time.
International Hospitality – Perfecting the optimal value system
Linking with international corporations operating tourist accommodation real estate is a smart strategy of investors when taking advantage of a worldwide customer network, professionalizing service quality according to international standards. Proving the huge potential of this trend, in the first quarter of 2022 report of DKRA, projects operated and managed by international units recorded a selling price about 23% higher than those of projects approved by DKRA. operated by domestic. At the same time, the successful transaction rate is high, accounting for 86% of total sales in the quarter.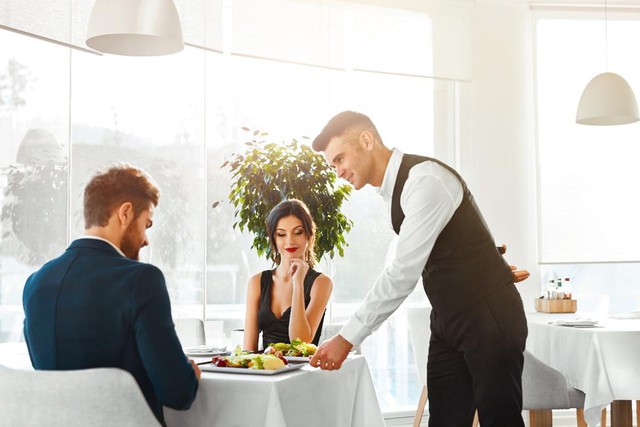 Cooperation with a leading global reputation management unit is the foundation for creating excellent service quality and optimizing accommodation exploitation capacity.
Not out of the "game", Venezia Beach is one of the few projects in the marine real estate market with the presence of both famous brands in the global hotel industry. In which, Marriott International owns a chain of 7000 hotels and resorts in 132 countries and Best Western is the operator of a system of 4,100 branches in more than 100 countries around the world. It is estimated that hundreds of millions of global customers have used the services of these two famous brands.
Through a wealth of experience, Marriott and Best Western will be the guarantee of excellent service quality for owners and visitors when returning to Venice Beach. At the same time, it is the basis for the project to access the abundant customers available from two operation management units – the optimal formula for efficient exploitation of accommodation and tourism services.
Long-term ownership to increase sustainable value – rental profit – promote wellness living – ensure international living standards are the choice of successful people. Home Resort is the optimal model for this comprehensive value system.
https://cafebiz.vn/home-wellness-luxury-hospitality-ba-chan-kieng-vung-chac-tao-gia-tri-khac-biet-cua-venezia-beach-20220526144544716.chn
Following the Economic Lifestyle
You are reading the article
Three solid tripods create the distinctive value of Venezia Beach

at
Blogtuan.info
– Source:
cafebiz.vn
– Read the original article
here