Học Đường
Life Style
Vibrant debate over the letter of parents whose children were eliminated from the 'parking round' of Hanoi-Amsterdam High School for the Gifted
Accordingly, in this parent's letter, the question was asked "why must the admission criteria for Amsterdam High School be 4 years (grades 2-5) to achieve "students successfully complete the academic and Practise?".
Parents commented that Amsterdam school selects students with special abilities, specifically in Math, Vietnamese and English exams with a very high level of difficulty. It is very difficult for students to be able to do comprehensively well in Maths, Vietnamese, English, Music, Fine Arts, Crafts, Physical Education… in the whole 4-5 years of school because just one small mistake can make a big difference. the children did not get the excellent title.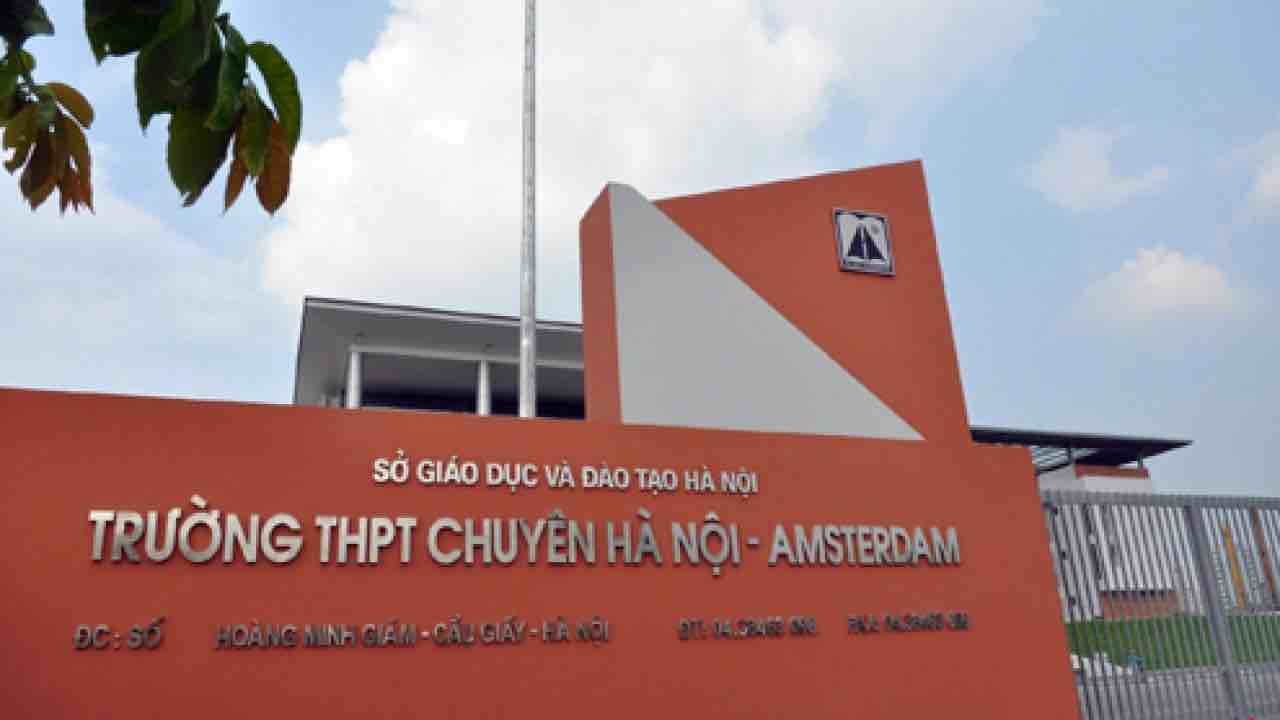 Hanoi Amsterdam High School for the Gifted is always the dream of many students
Acknowledging that Amsterdam is a very difficult specialized school, full of "superheroes", only students with special abilities can pass, but at the end of the letter, this parent thinks that the school should remove the first round admission criteria. so that Amsterdam school fans can participate. Because, even though there may not be enough parking spots, it is also an experience with your Amsterdam school dream and you do not have to regret being eliminated from the "parking ring".This parent continued to ask the question: Why is it that in some years, the admission criteria for round 1 requires excellent grades 3, 4, 5, and years from 2 to 5 grades must be excellent? Is it just to filter the application files from round 1?
Talking about her child's story, this parent said: "I myself am a parent whose child is 1 year short of Outstanding Student (Grade 2) and was not eligible for the first round of Amsterdam, just because Fine Arts was graded Complete.
Therefore, I would like to express my concerns and regrets, and also that of many other parents with children in the same situation. I also hope that the school understands and maybe there is a change, to create an open and fair playing field for the little ones to show their talents and reach for their dream of conquering Amsterdam."
This parent's letter has really sparked a heated debate on social media. There is a flow of opinion that if it is to select good students, it is enough to just take the exam seriously, why should you consider the transcripts, the review of the transcripts will deprive the trot students with low score records as well. such as weakening the will of children to progress, especially those who are new or making progress.
Contrary to the above opinion, there are parents who believe that each school has its own way for them to recruit students according to their requirements, if they can't meet that, then enrolling is not necessarily the best for them. with your child.
In fact, many parents with children studying at Amsterdam school have to admit that it's not enough for their children to be good at school, but they have to be well-rounded to integrate and assert themselves. That's why it doesn't matter where you study, but it's important to suit your child personally, if you're talented, then it's your turn, if middle school can't get into Amsterdam, high school can try again.
According to many parents, a specialized school is a specific type of training, an elite type of education. The whole city of Hanoi has thousands of students, but the quota for Amsterdam is very limited. So maybe the round 1 criterion is a way for the school to remove the records and look for the best students in all. If you have the ability and passion for learning, you can study anywhere. Therefore, parents should not ask the school to change the admission criteria, instead, find the right school for their children so that their children can be creative and rise up with their own abilities without having to deal with them. .
You are reading the article
Vibrant debate over the letter of parents whose children were eliminated from the 'parking round' of Hanoi-Amsterdam High School for the Gifted

at
Blogtuan.info
– Source:
Kenh14.Vn
– Read the original article
here