According to Laura Goodman, senior scientist at Procter & Gamble, you can completely restore these stains. Most greases and oils are solid or semi-solid at room temperature, which means removal requires warm or hot water. However, it also depends on the fabric material.
Shirts made of synthetic fibers such as polyester are particularly difficult to handle, says Goodman, because grease penetrates easily. And since synthetic fabrics are becoming more and more popular, it's time to struggle with these stains more often.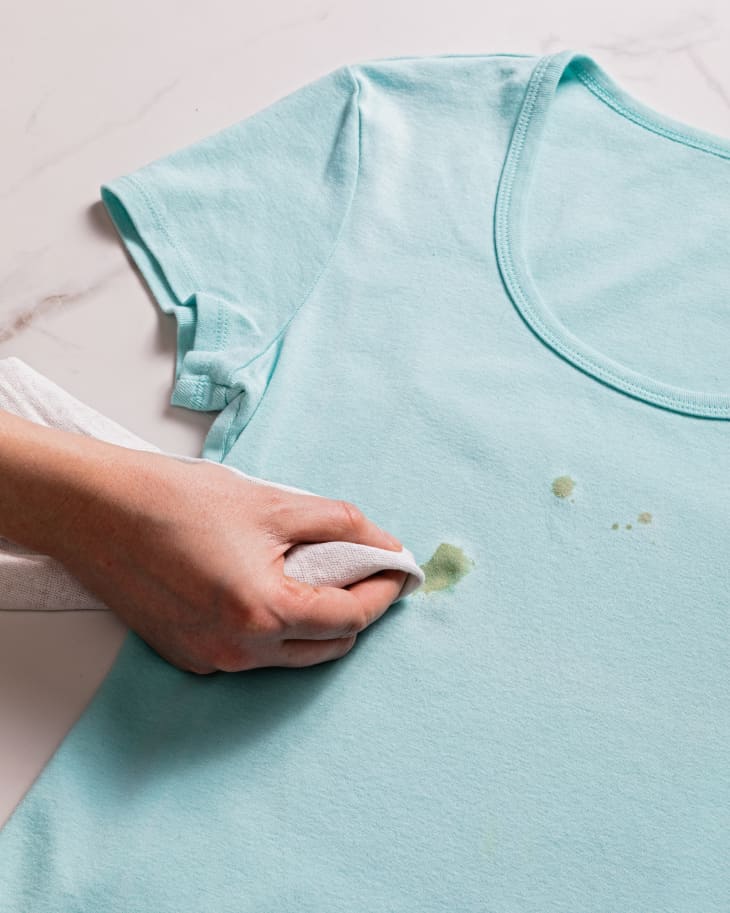 Coats made with synthetic fibers are especially difficult to handle.
And yet, if you want to remove oil stains from clothes, you need to deal with them as quickly as possible, ideally as soon as the stain has just gotten on the clothes. In case the stain has dried or closed, it will be much more difficult to remove.
Here's everything you need to know if you want to remove grease stains from your shirt.
1. How to Use Baking Soda to Remove Oil Stains
Baking soda is used as a first step before treating all types of stains.
Laundry expert Patric Richardson, and owner of the Mona Williams store based in the US state of Minneapolis, says baking soda (baking salt) removes oil stains from fabrics by dissolving and pushing the stain out. .
If you can't wash something, like a heavy coat or a piece of furniture, Richardson recommends using baking soda as a first step before treating any type of stain.
Here's how to do it:
– Remove excess oil with a paper towel or cloth.
Sprinkle baking soda on the oil-stained fabric and leave it on for 24 hours.
– After a day has passed, vacuum or brush off the baking soda.
Spray a solution of vinegar and water on the affected area.
– Scrub again with soap and brush, then rinse.
– Repeat the process if the stain remains.
2. How to use chalk to remove oil stains
In this way, says Richardson, chalk can remove oil from your clothes in the same way that baking soda does. However, Richardson also advises, do not use chalk for large or old stains.
Try this trick instead with small splatters of grease, like when you're cooking and a dot of grease settles on your shirt.
Accordingly, perform the steps below:
– Use a clean paper towel to remove food and excess oil from clothes.
– Apply chalk on the entire area with grease stains, leave for a few minutes for the oil to fully absorb.
– Wash dirty clothes as soon as possible after stains appear.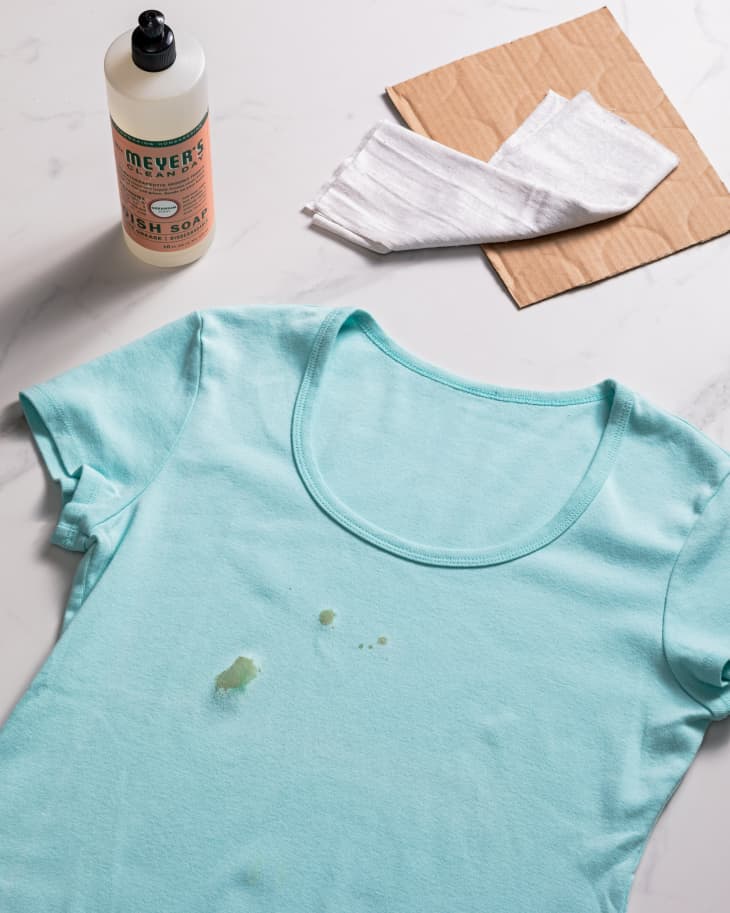 How to remove fixed oil stains, step by step?
Oily stains can be intimidating, and they take some work (as well as the right ingredients) to remove. If you cannot remove an oil or grease stain immediately after it occurs, follow these steps:
1. Treat stains while the fabric is drying
It's much easier to treat stains on dry fabrics than wet ones, says Richardson, because oil and water don't mix.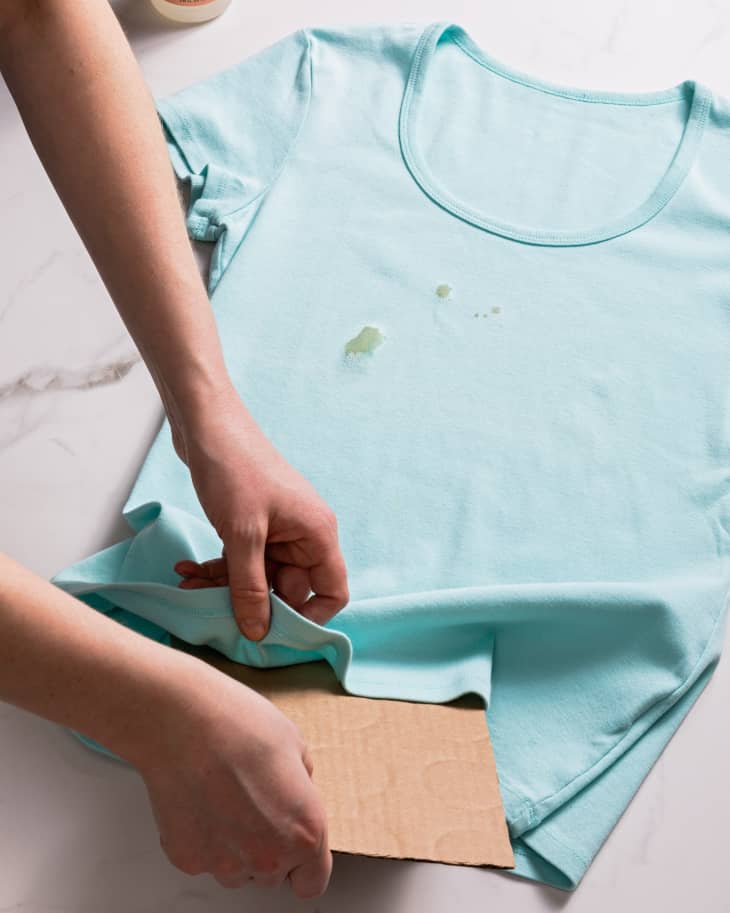 2. Put a piece of cardboard behind the stain
Placing a piece of cardboard between the layers of your clothing will help prevent the oil from spreading to other parts of the fabric.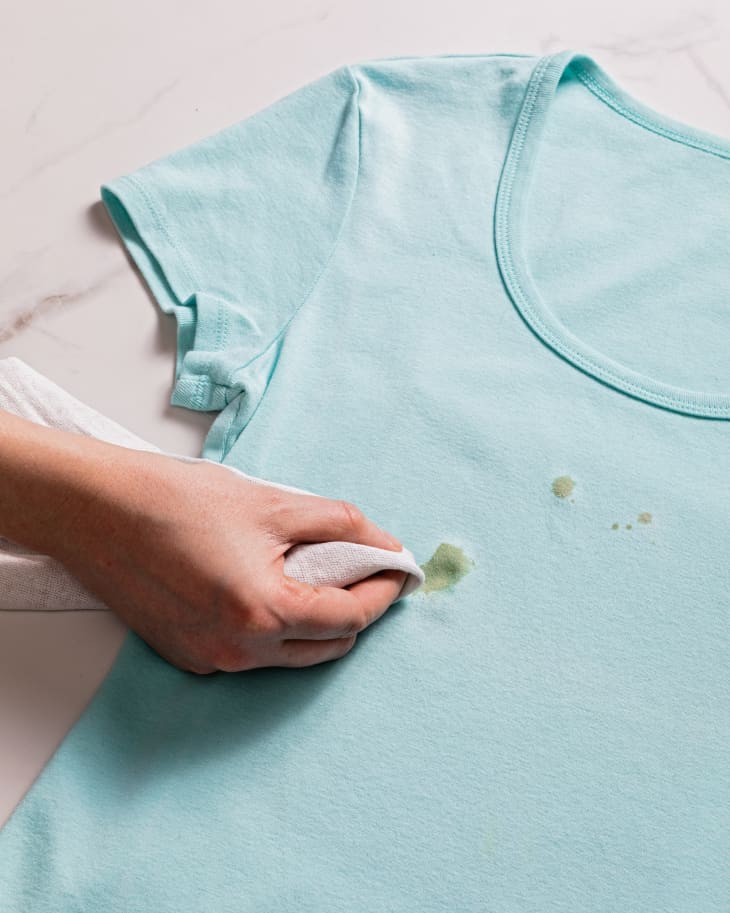 3. Blot the stain with a clean, dry cloth
You want to try removing as much excess oil as possible. Absorb carefully to prevent the oil from spreading to unaffected parts of the fabric. If you don't have a cloth, a paper towel can be substituted.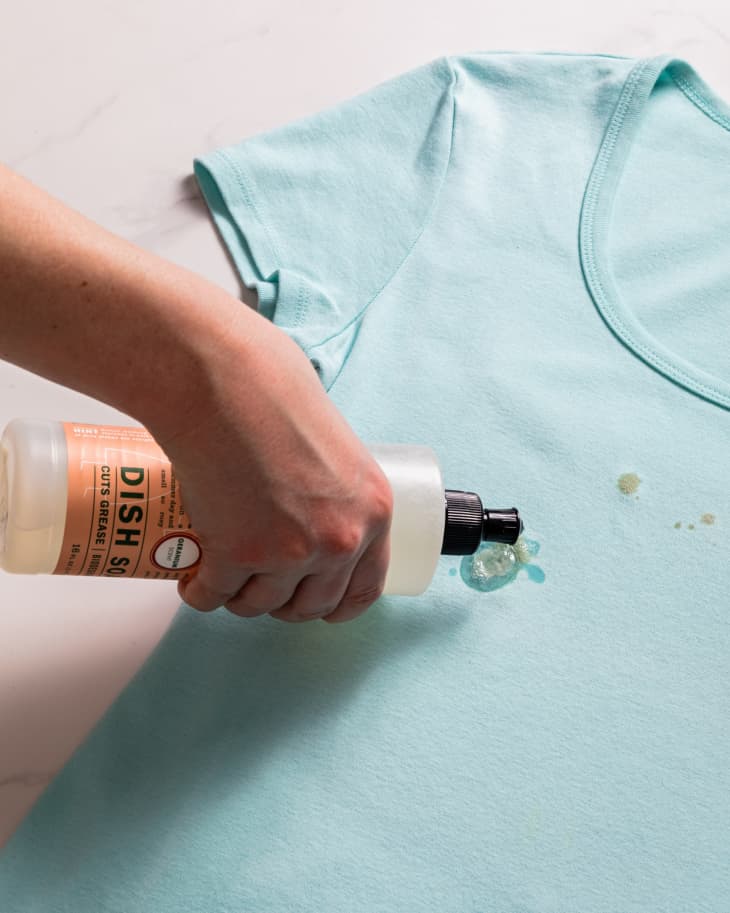 4. Apply dish soap to the stain
Dishwashing liquid is just as effective at removing grease stains from clothes as it is on your dishes.
Before treating, apply a few drops of liquid dish soap to the stain and let it soak in. Then rub gently with your fingers or a clean, soft-bristled toothbrush, or a cloth to help the stain.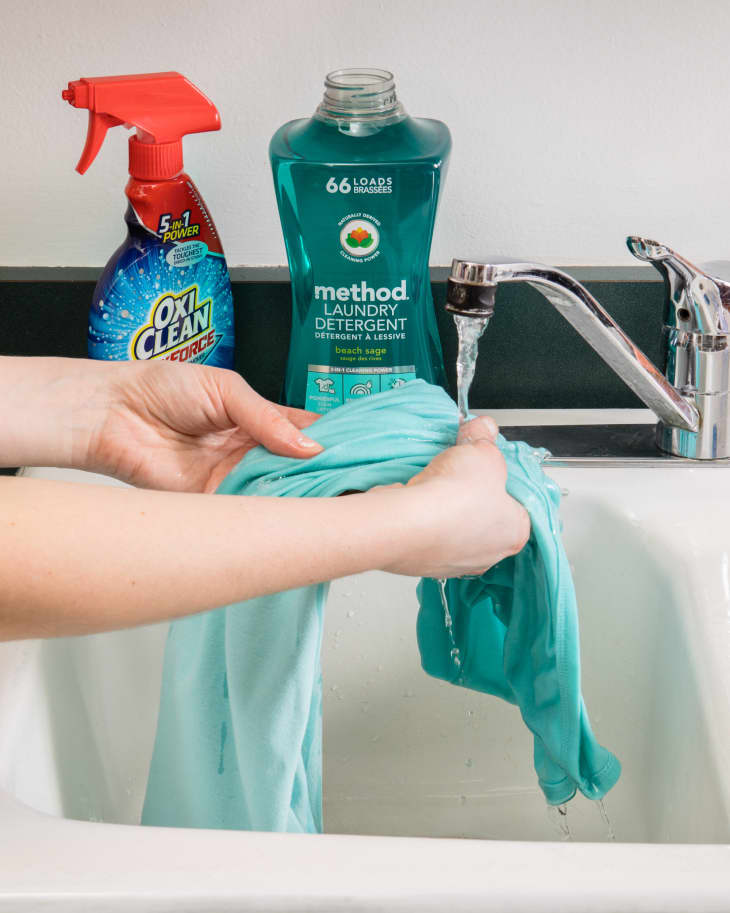 Soak in soapy water for about 5 minutes
5. Rinse with warm water, then wash as usual
Wait 5 minutes after applying dish soap and then wash the shirt with warm water.
At this point, use regular laundry detergent plus bleach (for whites) or a color-safe wash enhancer to help clean the shirt.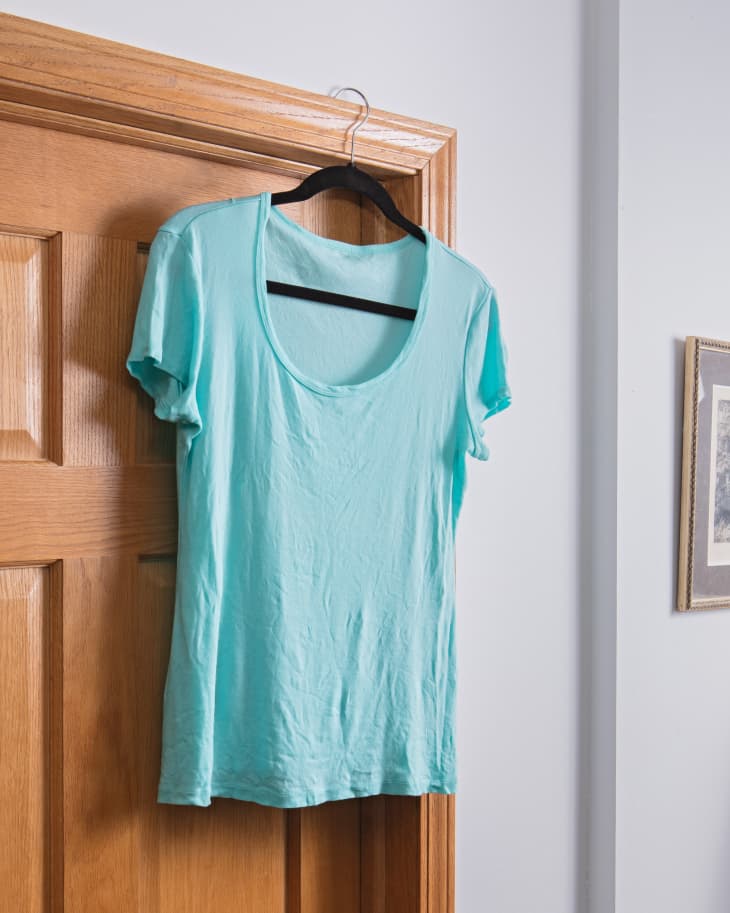 6. Let dry
Since grease stains are difficult to see on wet clothes, Goodman recommends waiting until the clothes are dry to be sure that the grease stains are really gone.
If stains remain after air drying, repeat the dish soap treatment and wash again in hot water. Do not machine dry your items as high heat can form stains, making stains even more difficult to remove.
Photo: Collectibles
https://afamily.vn/loai-bo-vet-dau-mo-tren-quan-ao-2-cach-don-gian-de-thuc-hien-nhung-tac-dung-khong-ngo-20220524094857622. chn
You are reading the article
2 simple ways, easy to implement but unexpected effects

at
Blogtuan.info
– Source:
Kenh14.Vn
– Read the original article
here