Dinh Brothers: Tam Dinh – Sang Dinh
Tam Dinh was born in 1990 and Sang Dinh was born in 1994. These four-year-old brothers have 100% pure Vietnamese parents but were born and raised in the US. When the VBA professional basketball tournament was born, the two brothers decided to return to Vietnam, side by side in the colors of Cantho Catfish.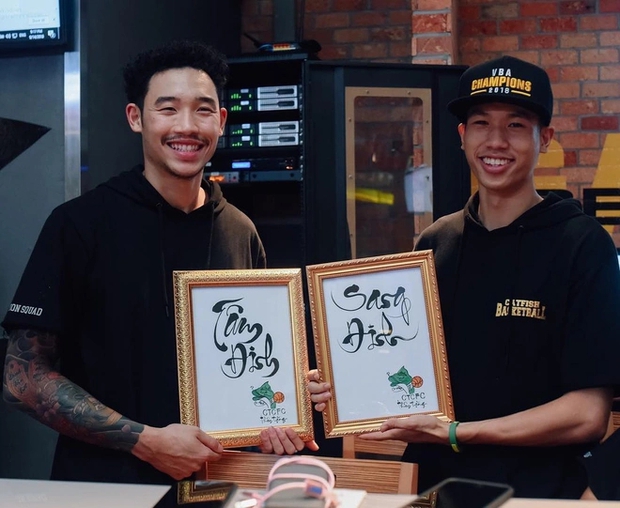 Dinh Brothers – the pair of overseas Vietnamese brothers of the basketball village
Around this time, Dinh Brothers continuously made their mark in VBA tournaments. Not only that, at the 30th SEA Games held in the Philippines, two Vietnamese brothers together competed in the national team's colors and won bronze, writing history for Vietnamese basketball.
There was a time, from companion players, Tam Dinh – Sang Dinh became rivals on the football field when one was at Cantho Catfish, the other was in Hanoi Buffaloes. However, until now, Tam Dinh has also joined the Hanoi Buffaloes Club because she wants to be near her younger brother Sang Dinh.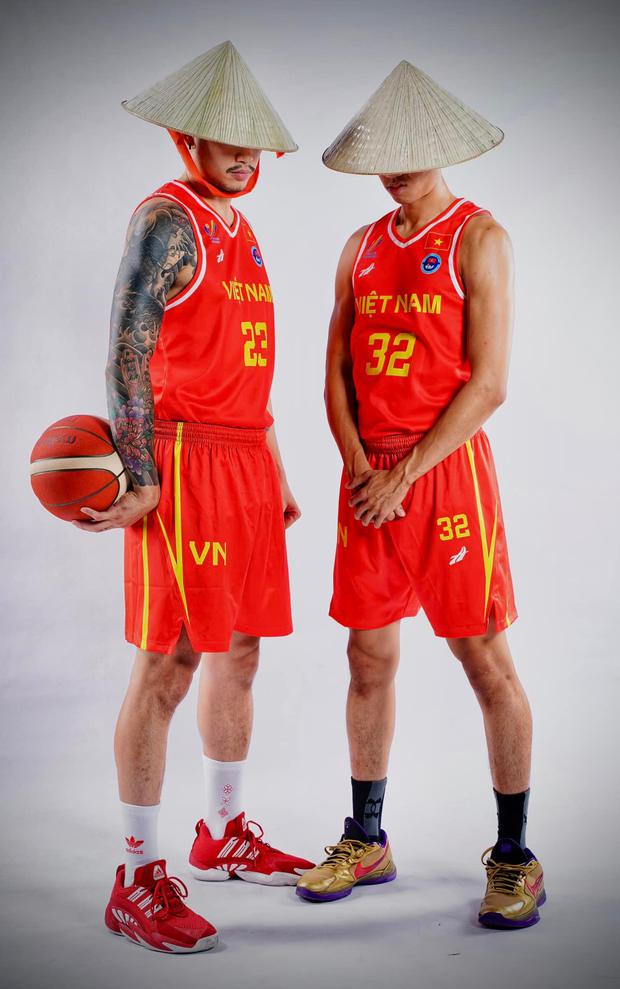 While Tam Dinh (left) is cool, Sang Dinh (right) is attracted by wit and fun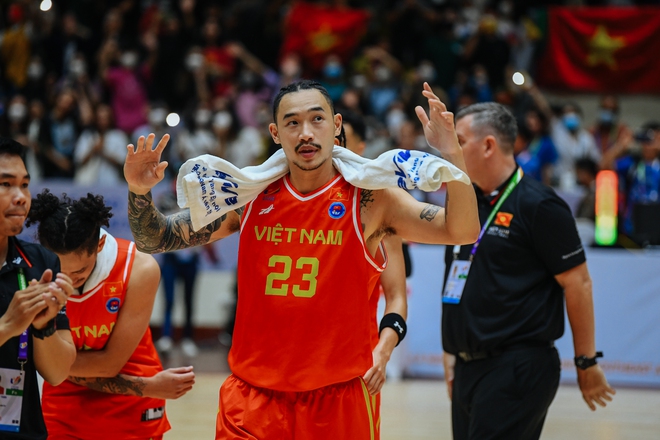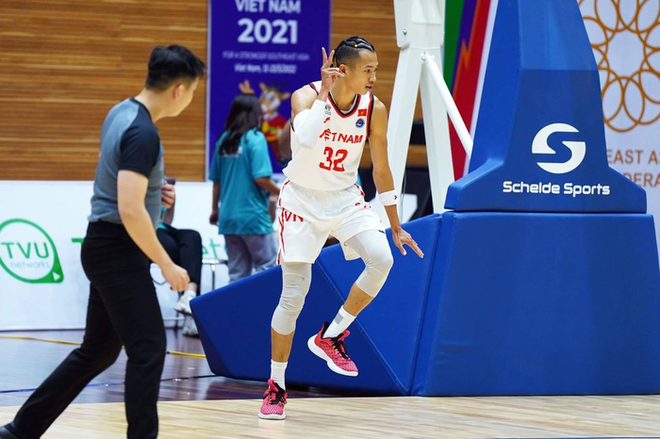 Tam Dinh and Sang Dinh at SEA Games 31 (Photo: Huy Pham)
During the last 31 SEA Games, the audience saw Dinh Brothers in the national team's shirt again with beautiful 3 throws and baskets. The pair of brothers and the team continued to make achievements, change the color of medals and receive the love of a large audience.
Besides his talent for playing football, Tam Dinh is noticed by his height of 1m92 and his cool, cool look. He now has a wife and daughter. On the contrary, Sang Dinh is attracted by his witty, smiling face.
Truong Twins: Truong Thao My – Truong Thao Vy
The most noticeable second in the last Southeast Asian Games must mention the pair of twins Truong Thao My (Kayleigh Truong – number 11) and Truong Thao Vy (Kaylynne Truong – number 14). of basketball. Truong Twins (SN 2001) also has Vietnamese parents but was born and raised in Houston, Texas (USA). Since the age of 5, the two sisters have been taught to play ball by their father – a former basketball player with the aim of keeping their children happy and healthy.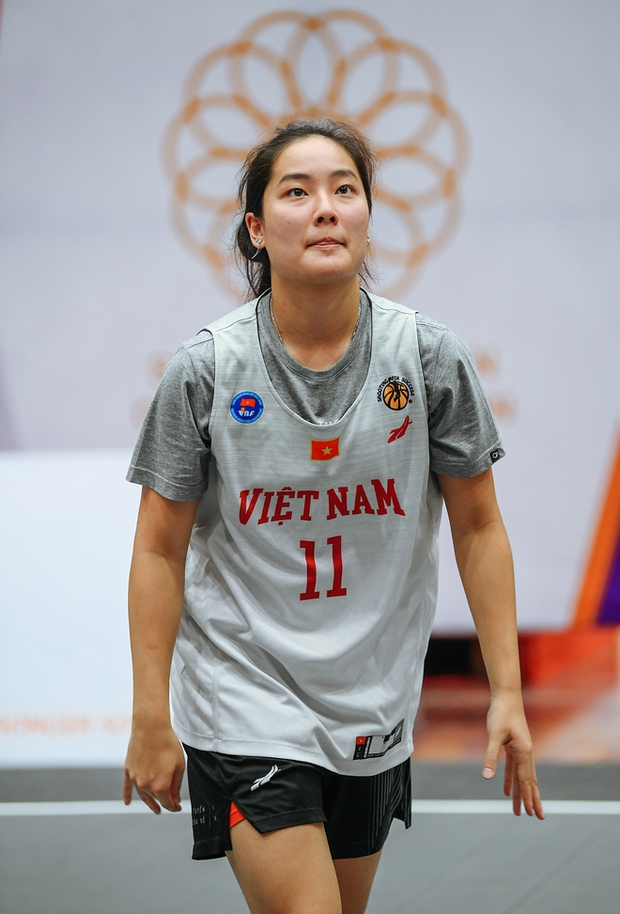 Thao My also owns a large number of fans after this SEA Games (Photo: Huy Pham)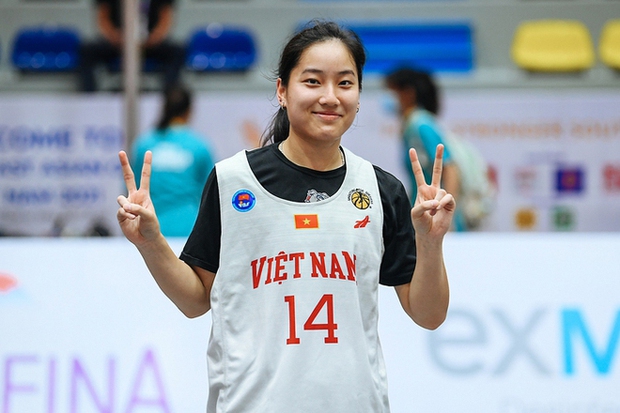 When competing, she is serious and focused, while normally, Thao Vy is cheerful and mischievous (Photo: Huy Pham)
In the US, Truong Twins is considered a basketball phenomenon that many universities are looking for. By 2019, after graduating from high school, both of them were awarded sports scholarships from Gonzaga University – a famous private university with a long tradition. Currently, Truong Twins plays as a defender for the school's basketball team in the NCAA Women Division 1 (the highest level of college/college basketball in the US).
Returning to their homeland and attending the SEA Games for the first time, Thao My and Thao Vy captured the hearts of netizens with a series of beautiful and lovely moments in the matches. Of course, their ability to play is what makes everyone, whether present at the stadium or watching on the small screen, excited and admired.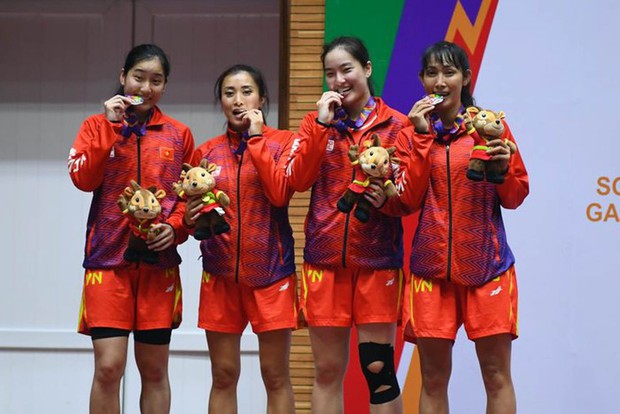 For the first time, the Vietnamese women's basketball team achieved achievements in the region (Photo: Huy Pham)
The 31st SEA Games has marked impressive milestones for Vietnamese women's basketball. Although they lost the bronze medal in the 5×5 content, in the 3×3 event, Truong Twins and his teammates excellently won the historic silver medal.
Hoang Ka – Dat Doc – Hung James
Hoang Ka (real name Nguyen Phu Hoang), Dat Doc (real name Nguyen Thanh Dat) and Hung James (real name Nguyen Thinh Hung) are 3 siblings who share the same passion for basketball. In which, Hoang Ka – Dat Doc is the twin brother and is also known as The Flash Brothers and Hung James is the youngest.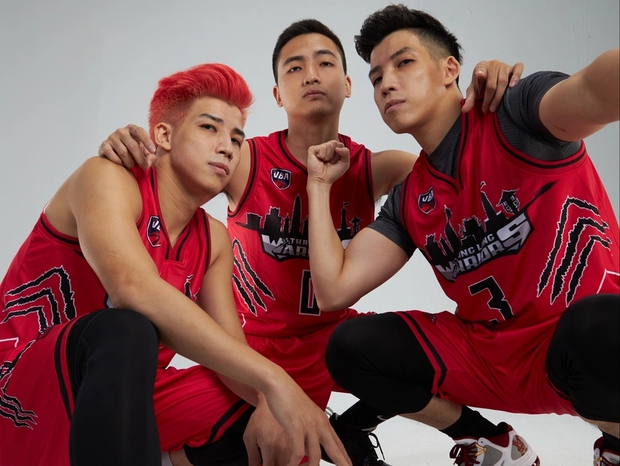 In order from left to right: Hoang Ka, Hung James and Dat Doc (Photo: Thang Long Warriors)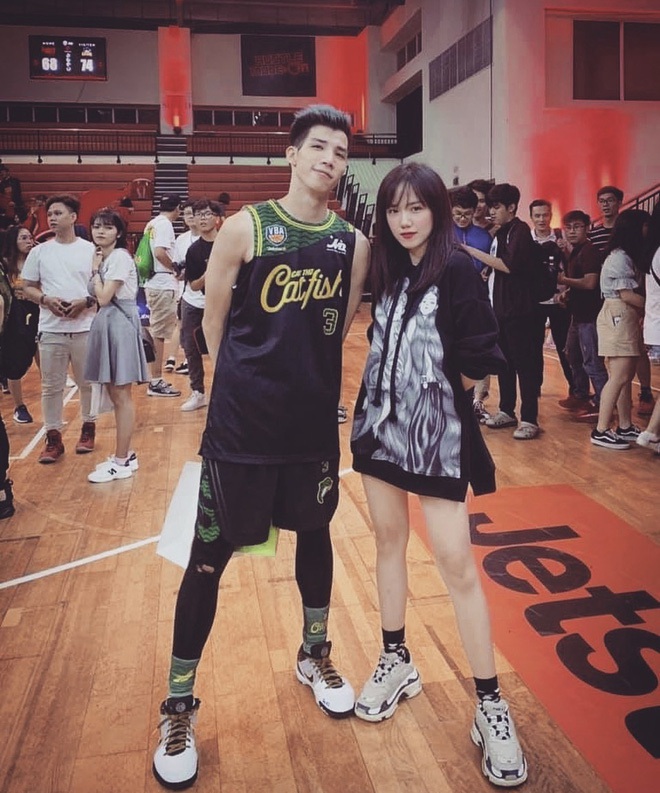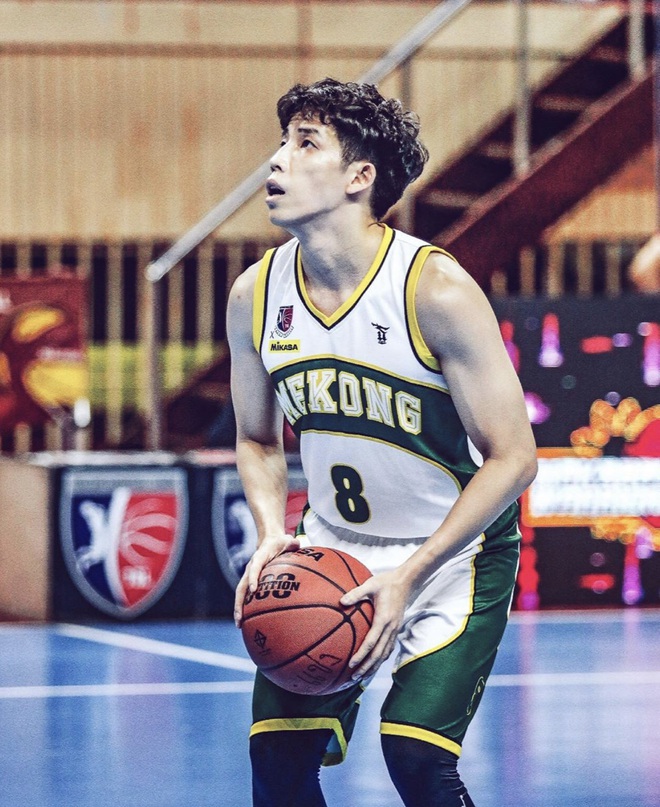 Hoang Ka (left) – Dat Doc (right) are twins
3 players with the surname Nguyen are associated with historical milestones at VBA. At the beginning of the professional tournament, twin brothers Hoang Ka – Dat Doc played for Hanoi Buffaloes Club. At VBA 2019, Hung James joined the competition, alongside his brother Hoang Ca at Cantho Catfish. By VBA 2020, all 3 siblings are in the same team as Thang Long Warriors, this is considered a rare thing in the world sports village, not only basketball.
In addition to the talent of passing the ball, turning on the board, scoring points, Hoang Ka – Dat Doc and Hung James both "caught the eyes" of handsome men because of their impressive height and handsome and attractive appearance.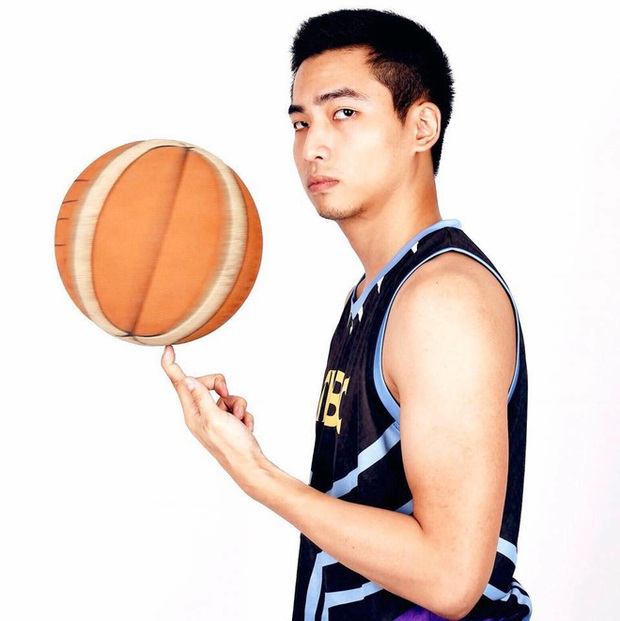 Hung James is the youngest brother in the family
The Vinh – The Hien
In basketball, this is the most different pair of brothers because not only is there a big age difference but also because one is a player and the other is a coach.
Famous player Hoang The Vinh (SN 1987) is also known by the nickname Vinh Tam. He is one of the experienced people leading basketball teams in Hanoi for many years. With a sharp mind on tactics, during the past 3 seasons of VBA, he has always been trusted by head coach Todd Purves to be in charge of the coaching staff of Hanoi Buffaloes.
In addition to being passionate about orange balls, The Vinh also has 15 years of baking experience and owns a very famous chain of cake shops.
And Hoang The Hien (SN 1995) started playing in the 2017 VBA season for Thang Long Warriors. He was commented to have a solid way of playing in defense, creating conditions for teammates to focus on attack. In particular, this 1m87-tall player also possesses good tactical thinking and often threatens the opponent with mid-range jumps, especially 0-degree angles.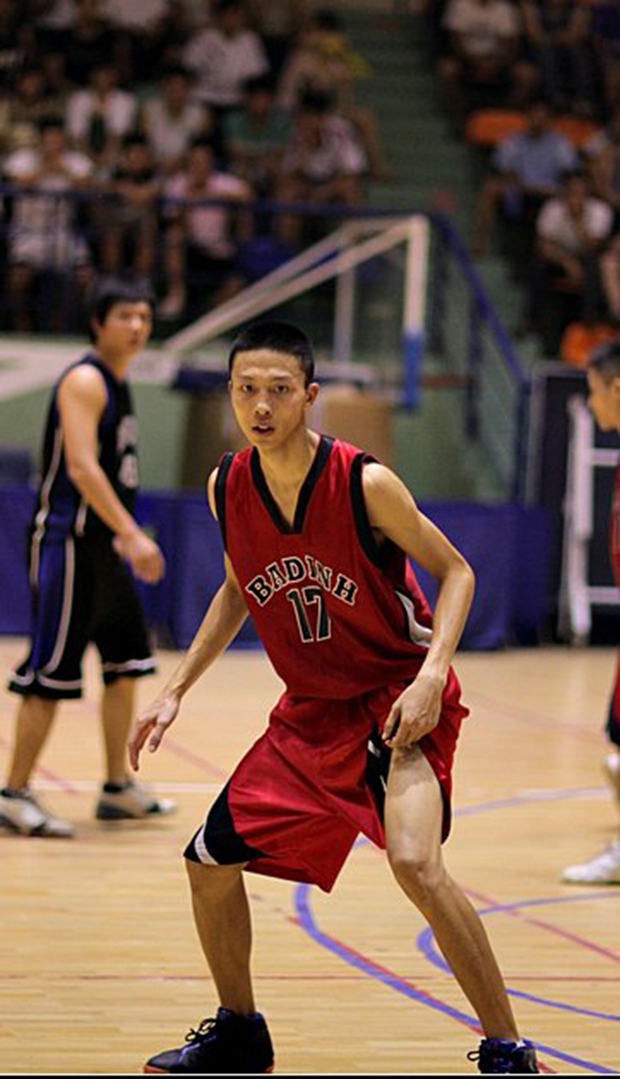 Hoang The Vinh when he was still wearing the shirt of Ba Dinh Club
Hoang The Hien (Photo: Thang Long Warriors)
Source: Compilation
https://kenh14.vn/nhung-cap-anh-chi-em-ruot-khuynh-dao-lang-bong-ro-ai-cung-hut-fan-vi-king-co-tai-king-co- sac-202020527142201961.chn
You are reading the article
Everyone attracts fans because they have both talent and beauty

at
Blogtuan.info
– Source:
Soha.vn
– Read the original article
here