Chuyển động số
Hue-S application records and receives more than 13,000 traffic violations
On May 27, Thua Thien Hue Provincial People's Committee held a conference to review the three years of implementing the Hue-S system. Hue-S is a mobile platform application built in the direction of super app (super app on mobile platform) with the orientation of a single integrated application. Hue-S has both deployed smart city services to serve people and businesses and applied digital government to serve digital transformation in provincial state agencies.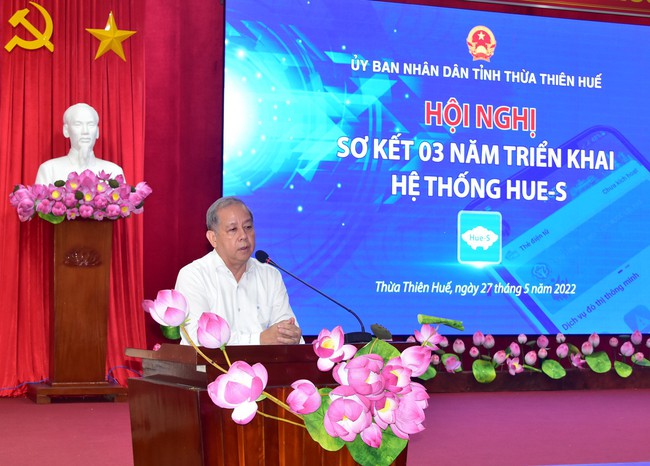 According to a report by the Department of Information and Communications of Thua Thien Hue province, after 3 years of implementation, Hue-S application has really promoted its role and achieved some very positive results. Monitoring data from the Ministry of Information and Communications shows that so far, Hue-S has downloaded 793,050 applications, equivalent to 101.3% of the total population in the province using smart mobile phones. average usage time 34 minutes 52 seconds per person per day. In 2021 alone, there were 17,371,225 Hue-S visits.
Reflecting the scene is the first application selected to launch the smart city service development program in Thua Thien Hue province. To date, Hue-S has received and processed over 58,000 complaints with 226 units participating in the field response system, including 193 state agencies and 33 organizations and businesses. The number of complaints that have been processed accounted for 97.5% with the rate of 51.1% on time, 48.9% late with a reasonable reason for applying for an extension; 77.7% are satisfied and accept, 22.3% are not satisfied.
Processing time for people's complaints is shortened from 60 to 70%, in some cases it is shortened by 90%, saving the state budget more than 7.7 billion VND in paper printing money.
Through a solution to monitor network information combined with people's denunciations, Hue-S has recorded and received many cases of violations in cyberspace related to content posting false information, advertising. Reporting illegal real estate, black credit, grazing cattle, coordinating with relevant agencies has handled and sanctioned more than 300 million VND.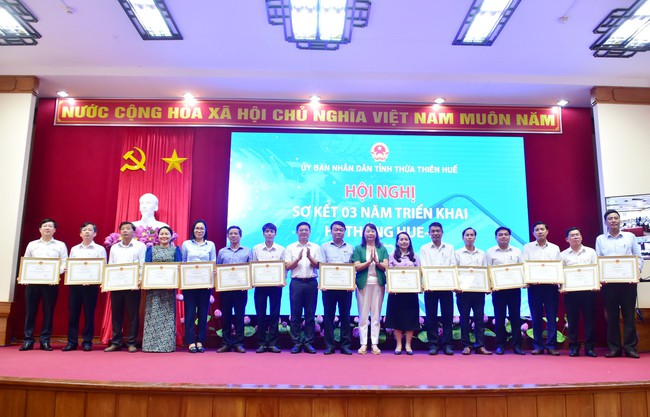 Combining artificial intelligence solutions applied to camera monitoring, Hue-S has recorded and received 13,068 cases of traffic violations with fines of over 2.5 billion VND. Hue-S has coordinated to assist the police in tracing more than 485 cases with criminal elements. Hue-S has formed a professional support tool for the police force in the fight and prevention of crime to ensure social order and safety over the past time.
Inadequacies in environmental issues have been reflected by people such as unsanitary conditions, garbage, noise pollution… Many cases of handling administrative violations on environmental sanitation have no precedent. has been effectively handled such as: Burning and spreading votive papers; spreading leaflets, pasting advertisements; Buying, selling, and using wild animals… Up to now, more than 4,000 reports of violations related to the environment have been detected and received with a fine of VND 394.2 million, thereby having an impact on operating regulations. behavior and awareness of the people in environmental protection.
Hue-S has also detected and alerted more than 1,300 fire alarm cases, detected more than 80 forest fires and 235 straw burning cases. At the same time, through the scene reporting system, we have also received many reports about the burning of straw, helping the authorities to handle it promptly and provide data for radical solutions in the near future. . In addition, Hue-S helps people access public information on environmental indicators such as air quality and water quality.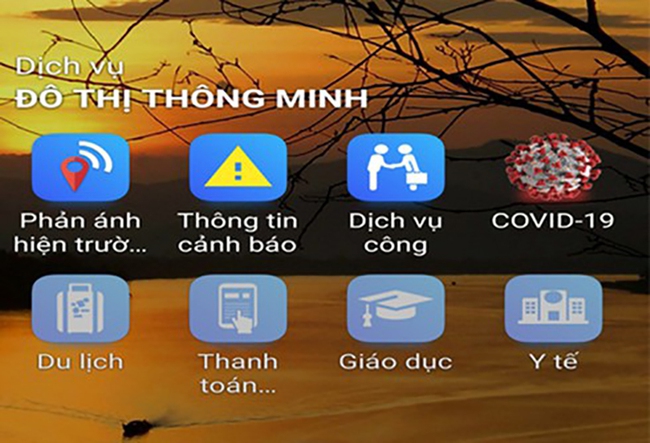 In addition, Hue-S is an information channel that helps people receive warnings and monitor the situation of natural disasters, storms, floods, and floods through a camera system that is broadcast live on Hue-S. Hue-S also updates information about inundation points via digital maps, rainfall information at 24 automatic rain gauge points, real-time monitoring of river water levels, and updates on flow information to regulate lakes. water storage in the province.
To date, Hue-S has issued 1,808 warnings about weather, natural disasters, storms and floods; received 703 emergency response requests via SOS function. Especially, during the stormy season in 2020, the hotline received 1,919 incoming calls and made 488 calls to people in need of support; promptly transferred emergency rescue authorities for cases requiring urgent relocation, assisting in moving in a situation of deep flooding, big storms, etc.
Speaking at the conference, Permanent Deputy Secretary of the Thua Thien Hue Provincial Party Committee Phan Ngoc Tho said that Hue-S is a digital social platform, a typical example in building a friendly, modern, humane government. serving people. Through Hue-S, once the people's trust has been built, not only the existing problems in society are finally solved, but also the people's sharing and sympathy for the issues. problems in society.
"Hue-S must aim to improve management capacity, which is a measure of the management capacity of agencies and units, to bring settlement results and people's satisfaction in the handling process. Reflecting the scene on the assessment of the operating capacity of agencies and units, Hue-S must be built towards being the social foundation of the province, when it comes to Hue-S, everyone knows Hue and is the pride of Hue", emphasized Mr. Phan Ngoc Tho.
You are reading the article
Hue-S application records and receives more than 13,000 traffic violations

at
Blogtuan.info
– Source:
danviet.vn
– Read the original article
here