Life Style
Star
Jennifer Pham is excellent as a wife and mother, still not "goodbye" to showbiz
Jennifer Pham Birth name is Pham Vu Phuong Hoang, born 1985 in Ho Chi Minh City. In 1988, she moved with her parents to the US and studied Pharmacy at the University of California at Irvine. However, in the US, beautiful people are known for many beauty titles: Miss Asia USA (2006); Miss Vietnamese American Top Model; Miss Vietnam USA (Miss Vietnam USA) 2005 and was crowned Miss Vietnam Southern California in 2006.
A year after being crowned Miss Asia in the US 2006, Jennifer Pham fell in love with Quang Dung in the film collaboration "Leaves of time". Not long after that, she got married, accepted to retire backstage, gave birth to a son, Bao Nam, and became a solid rear for her husband's singing career. However, just over 2 years of living together, the couple quietly broke up in the public's regret. To this day, the reason for their breakup has not been revealed.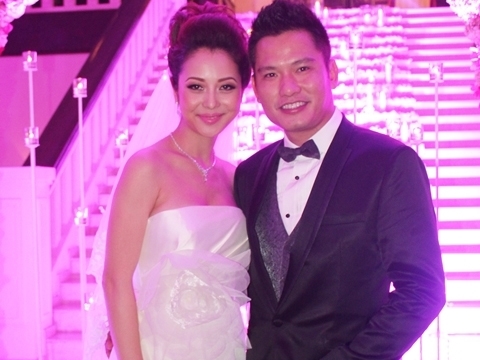 When the marriage between Jennifer Pham and Quang Dung broke up, those who once admired the couple expressed nostalgia. It was the impression that once made the public pay great attention to the latecomers in Jennifer Pham's life. The appearance of businessman Duc Hai in walking with the beauty born in 1985 to listen to a music program in May 2011 caused a stir in public opinion. Many people tried to find out about the "mysterious man" but did not get much information other than his name.
It is known that Nguyen Duc Hai is the eldest son in a famous intellectual family. According to many sources, Jennifer Pham's father-in-law is Mr. Nguyen Duc Tien, born in 1950. Mr. Duc Tien graduated from the Department of Physics, University of the Republic of Azecbaizan (in the former Soviet Union) and is an Associate Doctor. majored in physicochemical at the Sub-Academy of the USSR Academy of Sciences in Siberia. Later, he was also a member of the Board of Directors of Informatics Technology Company.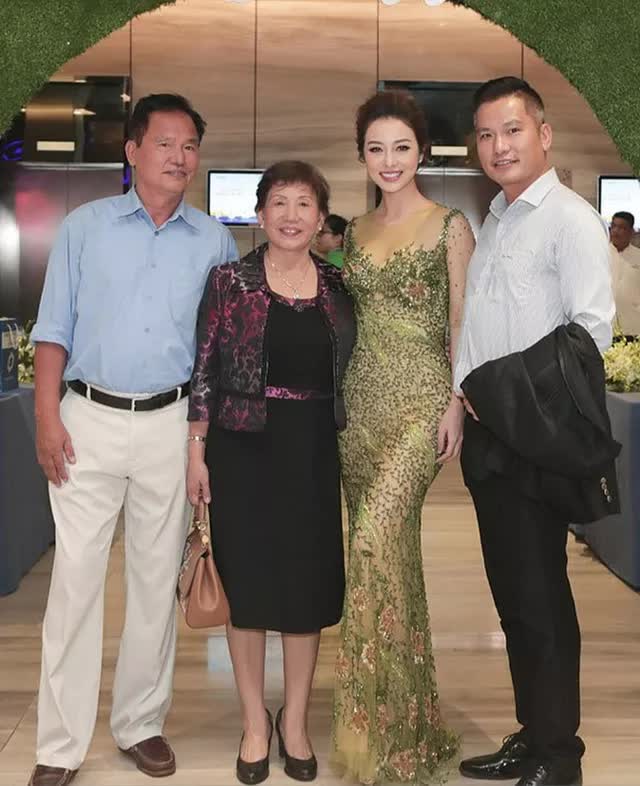 Jennifer Pham's parents-in-law are both very good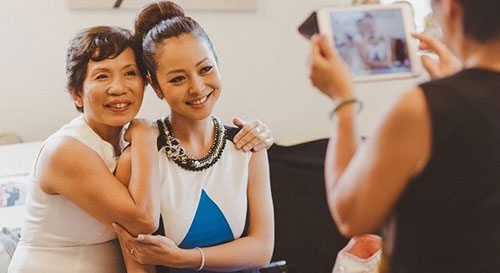 The beauty surnamed Pham and her mother-in-law – Mrs. Truong Thi Thanh Thanh
The most formidable is the mother-in-law of the beautiful Pham – Mrs. Truong Thi Thanh Thanh was born in 1951 in Da Nang. Before becoming one of the founders of FPT and later the Director of FPT HCMC, Ms. Thanh Thanh had 20 years of experience as a university lecturer. Her family has lived abroad for many years, but they still keep the traditional Vietnamese way of life, respecting their meaning and respecting their studies. After FPT went on the stock exchange, Ms. Thanh held 1.61% of the shares.
At the time of 2006, Ms. Thanh Thanh was in the Top 20 richest people on the Vietnam stock exchange. Although the stock value has declined in the following years, Ms. Thanh Thanh is still among the Top successful, talented and wealthy women in Vietnam. In addition, this businesswoman spends a lot of time participating in community activities and leading the movement to build social enterprises.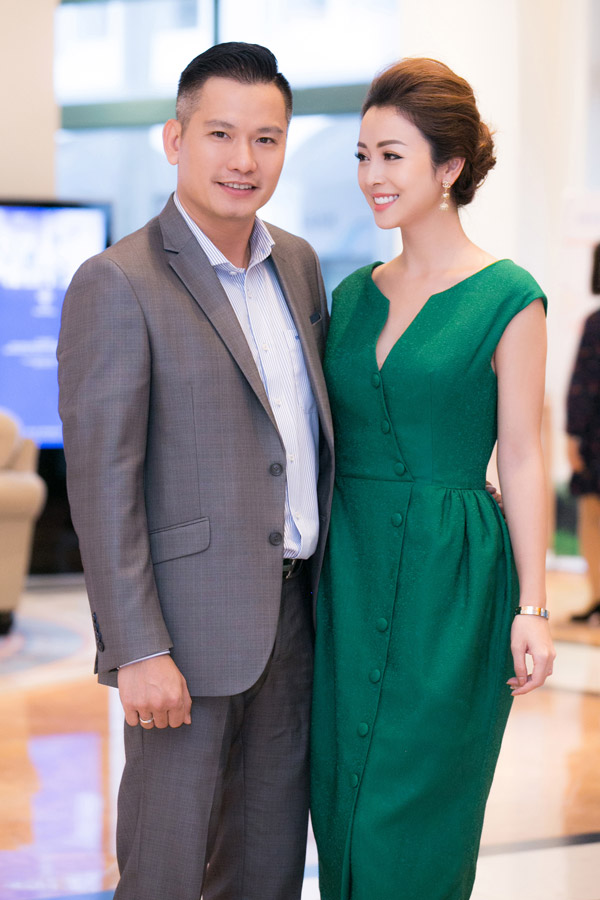 Looking at family status, many people think that Jennifer's second husband – Nguyen Duc Hai is too lucky to be born with a "golden spoon". But talking more about Nguyen Duc Hai, he is considered a person with a high independent personality, self-made. In 1982, Duc Hai went to the Soviet Union to study with his parents. And when he returned to Vietnam, the young master studied at Le Hong Phong School for the Gifted. After that, Duc Hai graduated from university with a degree in electronics and telecommunications engineering and continued to the US to obtain a degree in Business Administration at Georgetown University, Washington, DC.
When he returned home, he resumed his family business and became the Deputy Director of the Nokia Product Distribution Center of FPT Distribution, who brought the Vertu brand to the S-shaped strip of land. .
Regarding her marriage to businessman Duc Hai, the most important reason why Jennifer Pham decided to "take refuge" was the love he had for her step-son. From the moment of dating, he played and took care of the boy like a friend, a second father.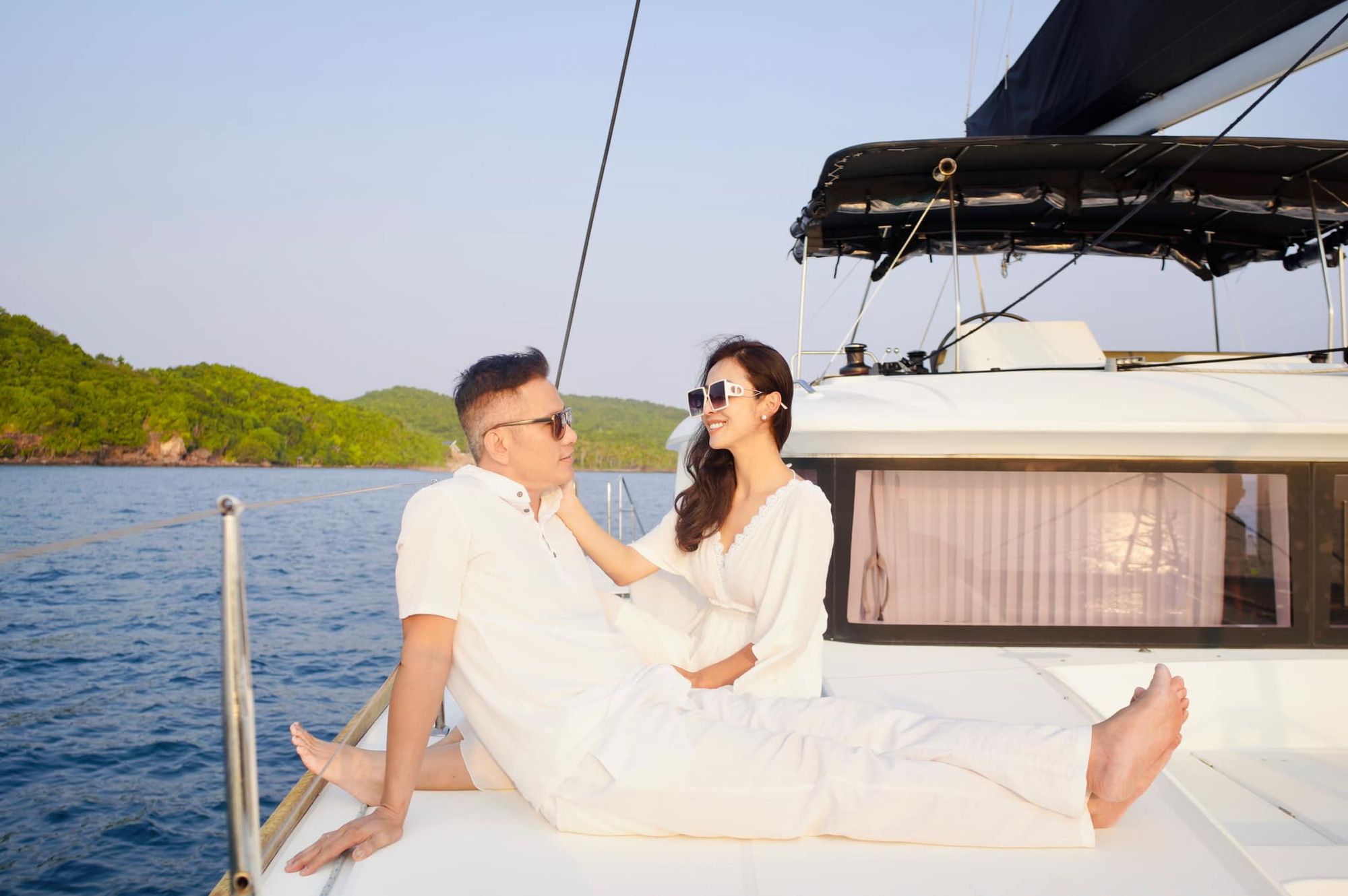 Nearly 10 years together and have 3 children together, the married life of Jennifer Pham and the giant Duc Hai is still extremely salty and full. In particular, after getting married, Jennifer Pham did not withdraw from showbiz like many other beauties. She regularly appears in events with gorgeous and noble images.
Work is busy, but her husband always accompanies Jennifer Pham in everything. He takes the time to attend events with his wife. Became a great source of spiritual encouragement every time she stood on stage. In a talk about her life partner, Jennifer Pham said: "Every achievement I have achieved in the entertainment industry has great support from "the other half".
Many times in showbiz events, Jennifer Pham reunited with her ex-husband – Quang Dung like two old friends
Talking about diligently running the show despite having "giants", Jennifer Pham shared: "For me, getting married or not getting married, my husband's background does not affect my implementation of my passions. Maybe because Jennifer grew up in America, her self-esteem is very high. I don't allow myself to be dependent on anyone. I think a family has two pillars. And if I can do what I love but also receive the love of the audience, for people in showbiz like me, it's a great happiness."
She also talked about the notion that everything in life is equal. Accordingly, the beautiful couple do not divide the housework, what is the husband's job or the wife's work, but both share those things.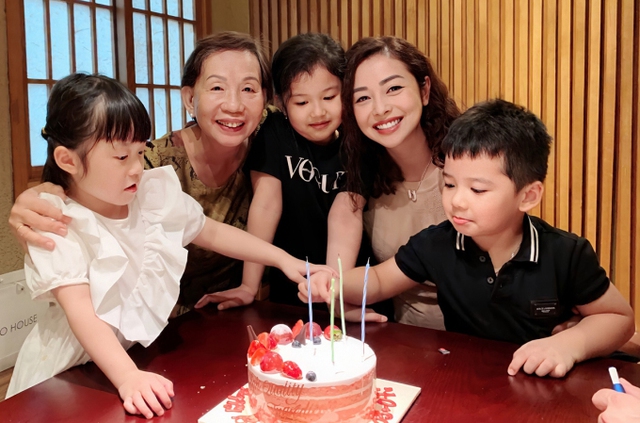 Jennifer Pham was flown by her mother-in-law from Ho Chi Minh City to Hanoi to celebrate her birthday.
As for the relationship with her mother-in-law, there was a time when rumors said that she was opposed by her husband's family because of her husband's life and her own children. However, after nearly a decade of being a proud bridegroom, Jennifer Pham has shown everyone that her relationship with her husband's family is extremely good.
In an interview, Jennifer Pham once revealed about her mother-in-law: "She considers me as the daughter in the family. Her love for me is like that, so I also reciprocate. Through the small actions she gives, I feel that I feel Because there are things that I used to think, other than my own mother, no one else can do and love and take care of me like that."
In addition to hard work, Jennifer Pham also takes care of herself and loves herself. Miss Jennifer Pham although at the age of U40, she always knows how to dress to make herself young and attractive.
Photo: Collectibles
You are reading the article
Jennifer Pham is excellent as a wife and mother, still not "goodbye" to showbiz

at
Blogtuan.info
– Source:
Kenh14.Vn
– Read the original article
here