Located in Suoi Tre ward, Long Khanh city (Dong Nai), Dong Nai Rubber Corporation's Seed Garden (a member of Vietnam Rubber Group – VRG) is the place to produce seeds. rubber tree serving replanting from 1,000 to 1,200 ha/year for 10 farms of Dong Nai Rubber Corporation.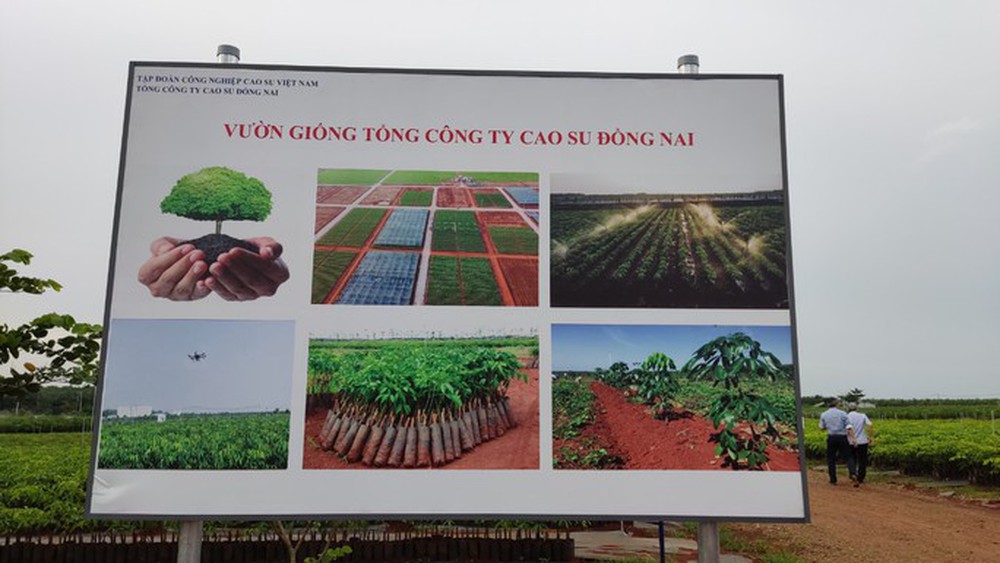 The rubber tree nursery has an area of ​​up to 34 hectares
In addition, this year the nursery also provides high-quality rubber seedlings to farmers (often called smallholder rubber) with an output of up to 310,000 trees, equivalent to a planting area of ​​nearly 560 hectares (each hectare planted). 555 trees).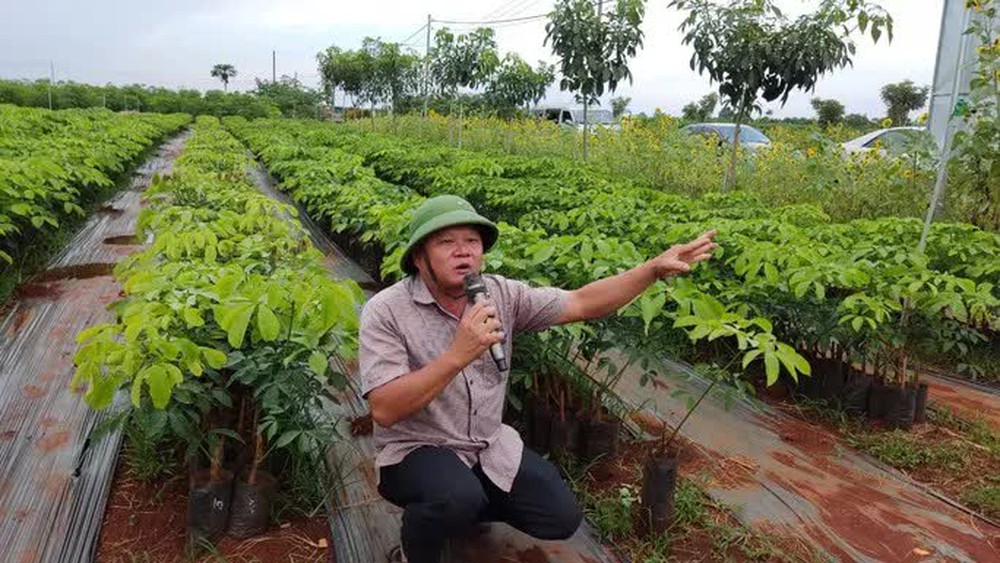 Mr. Nguyen Kim Canh introduced about the rubber plantation
Mr. Nguyen Kim Canh, in charge of the Seed Garden, said that the garden was established in 2019, on the basis of concentrated self-sufficient seed gardens of farms. Thanks to large-scale seed production, the cost is reduced, the quality of the seed is increased, the uniformity is increased, making a great contribution to improving the yield and quality of rubber latex as well as wood in the future.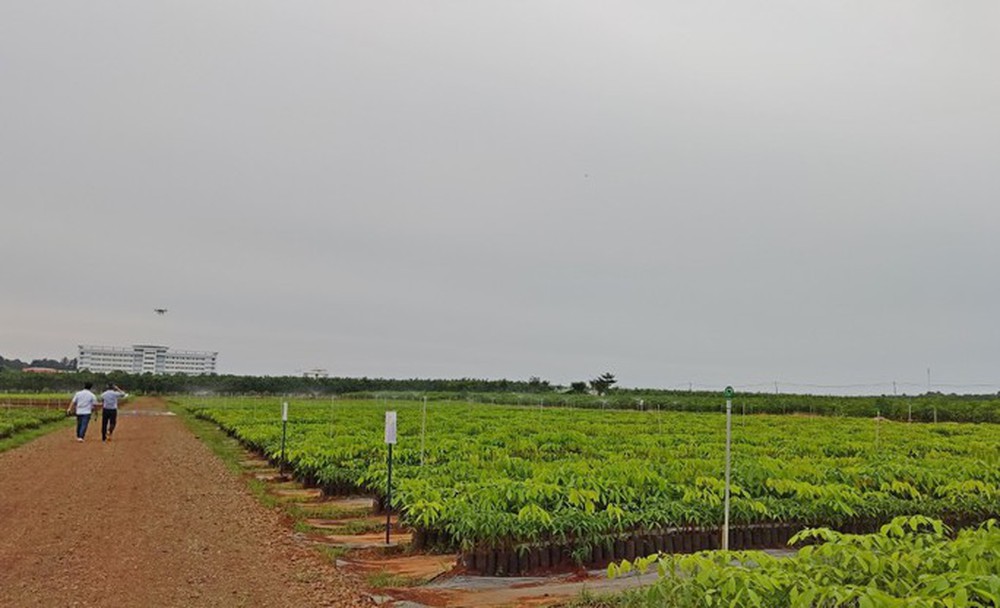 Rubber seedling garden with 1 million high quality seedlings. All these seedlings will be planted in the next 2 months to take advantage of the rainy season.
"This is the largest concentrated rubber tree seed garden with the largest investment not only in the country but also in Southeast Asia with a scale of 34 hectares, producing 1 million high-quality rubber seedlings per year" – Mr. moat.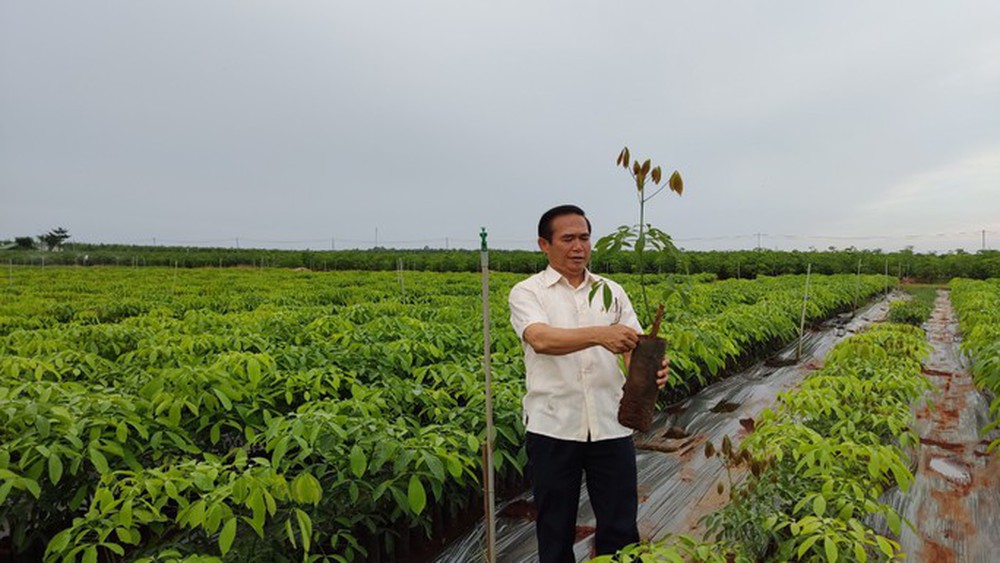 Mr. Nguyen Van Thang, Chairman of the Board of Directors of Dong Nai Rubber Corporation, visited the nursery before the seedlings were transferred to the farms for replanting.
Currently, the nursery is growing 6 types of varieties including: RRIV 1, RRIV 103, RRIV 114, RRIV 209, RRIV 106 and PB 255 are all high yielding rubber varieties, from 2 tons/ha or more (while the yield is high, the yield is high. Vietnam's average rubber yield is 1.6 tons/ha, ranking first in Asia – PV).
In addition, these rubber varieties also give latex after 6 years of planting (old varieties are from 7-8 years), the exploitation period lasts 20 years.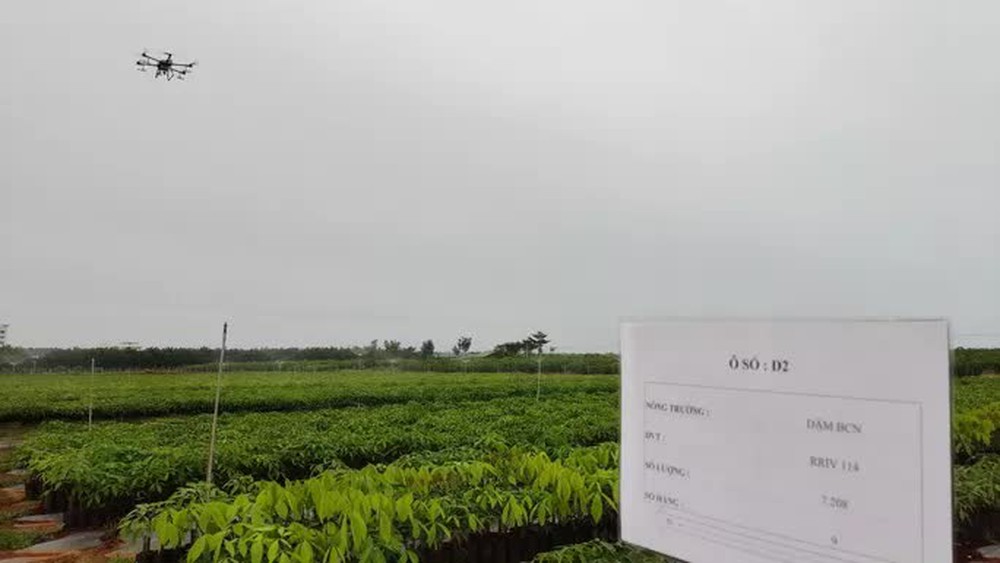 In addition to the automatic watering system, the nursery also has a drone to fertilize and spray
In February 2022, the seed garden invested in a drone to fertilize and spray the whole garden, both reducing labor costs and bringing high efficiency.
"With 34 hectares, it took 20 workers and 5 days to spray the whole garden, now it only takes 5 hours with 2 workers (1 person to operate the machine, 1 person to fill water, medicine or fertilizer for the machine. part of creating a beautiful, healthy, uniform and clean seedling garden", – Mr. Canh cited.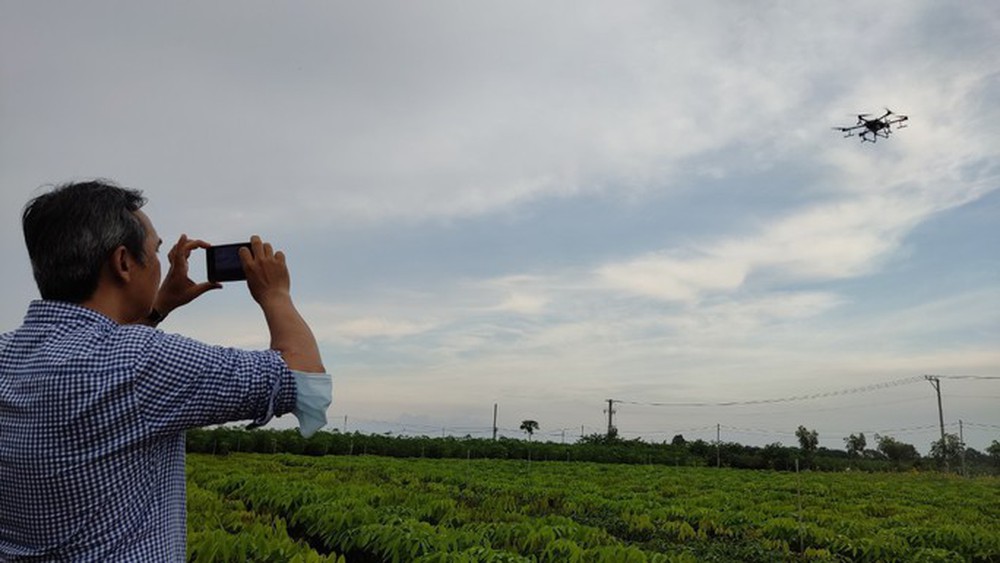 Garden visitors enjoy with drones flying over the garden
According to Mr. Canh, this nursery is also an internship place for about 300 students of the Faculty of Agronomy (Ho Chi Minh City University of Agriculture and Forestry) every year.
In addition to rubber seed nursery, the garden is also experimenting with about 30 types of urban green trees and construction projects such as: Bangla tree, star tree, Lang Lang, Phong Linh, oil tree … and is preparing the application for the establishment of the Company. Dong Nai rubber plant varieties from the current nursery.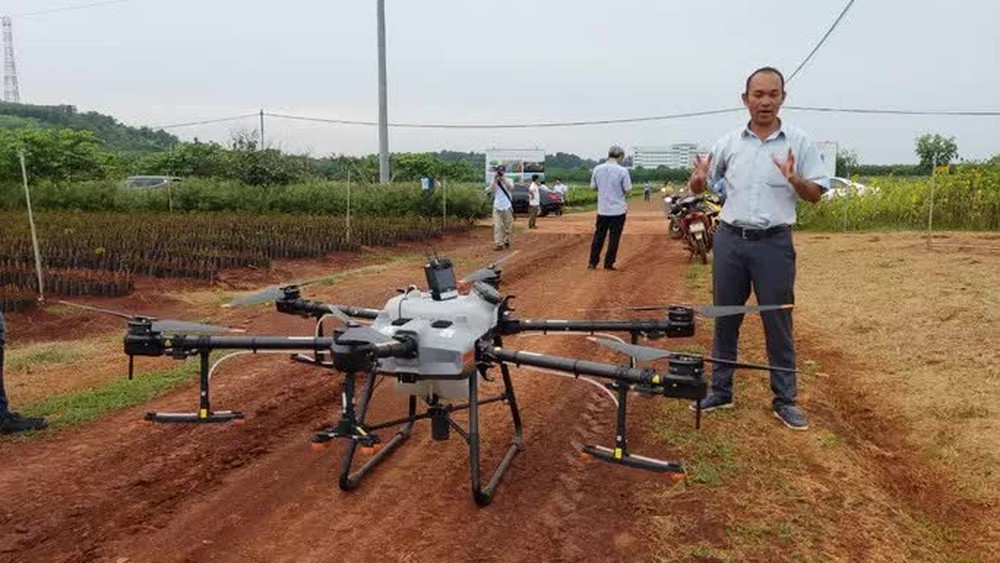 Close-up of the drone used here
Mr. Canh said the reason for this conversion is because there are many projects in Dong Nai converted from rubber plantation land: Long Thanh Airport, Long Khanh Industrial Park, Dau Giay Industrial Park, etc. great in planting and taking care of urban trees to create landscapes.
With its existing potential, this 34-hectare nursery, in addition to ensuring rubber seedlings, can also nurse 2-3 million trees of all kinds per year, contributing to increasing land use efficiency, as well as economic efficiency for farmers. company.
You are reading the article
Overwhelmed with a rubber tree garden of 1 million trees

at
Blogtuan.info
– Source:
Soha.vn
– Read the original article
here