Du Lịch
Stunned with the sensitive statue of the giant penis in Peru
The "sensitive" statue erected in the town of Moche, Peru attracts a large number of local residents and tourists. (Video: metro.co.uk)
Sensitive statue – famous Moche ceramic version on the theme of sex (sex)
Moche was the center of the development of the Moche civilization (also known as Mochica, which spread strongly in northern Peru from about AD 100-700), which has a special tribute to the Huaco heritage.
Today Moche is a major destination of the Moche Route tourist route, and is an integrated part of the city of Trujillo – the capital of the coastal region of La Libertad in northern Peru.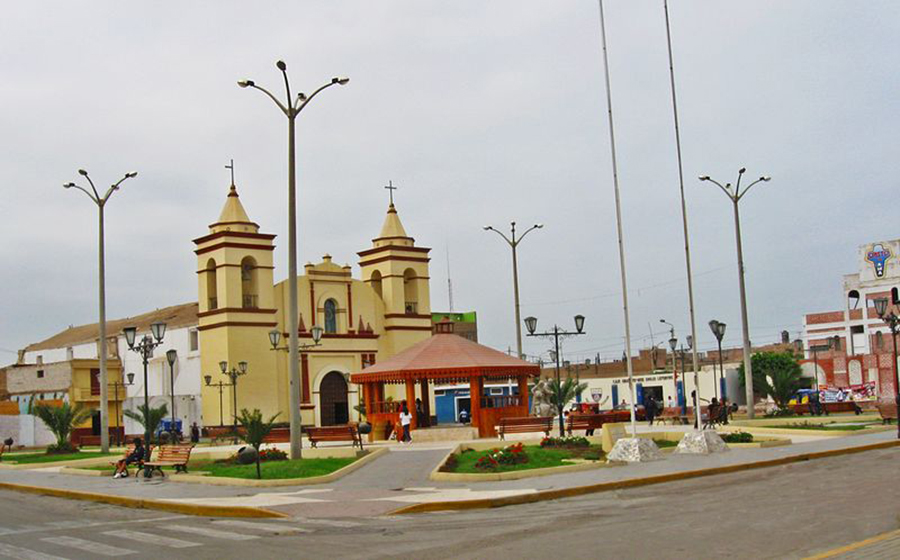 Moche town center area. (Image: Wikipedia)
Huaco is the Peruvian term for terracotta vases and ceramic products of the Pre-Columbian Native Americans. Huaco Moche is one of the world's most diverse ceramics, with most of its important social activities reflected in the products. Among them are at least 500 varieties of Huaco Moche with sexual themes, the latter often found in ancient tombs and temples.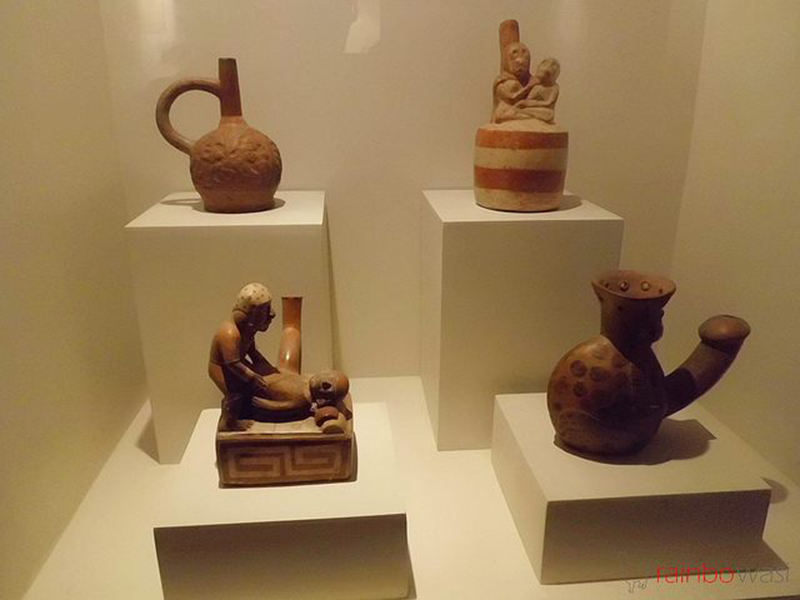 Moche ceramic vases on display at the Larco Museum in Peru. (Photo: Rainbowasi)
While other Pre-Columbian art collections also display products depicting sex scenes, Huaco Moche is still the most famous in the world because "Moche's sex-themed pottery is the largest, most graphic in nature." most graphic and clear," explains anthropology professor Mary Weismantel of Northwestern University, USA.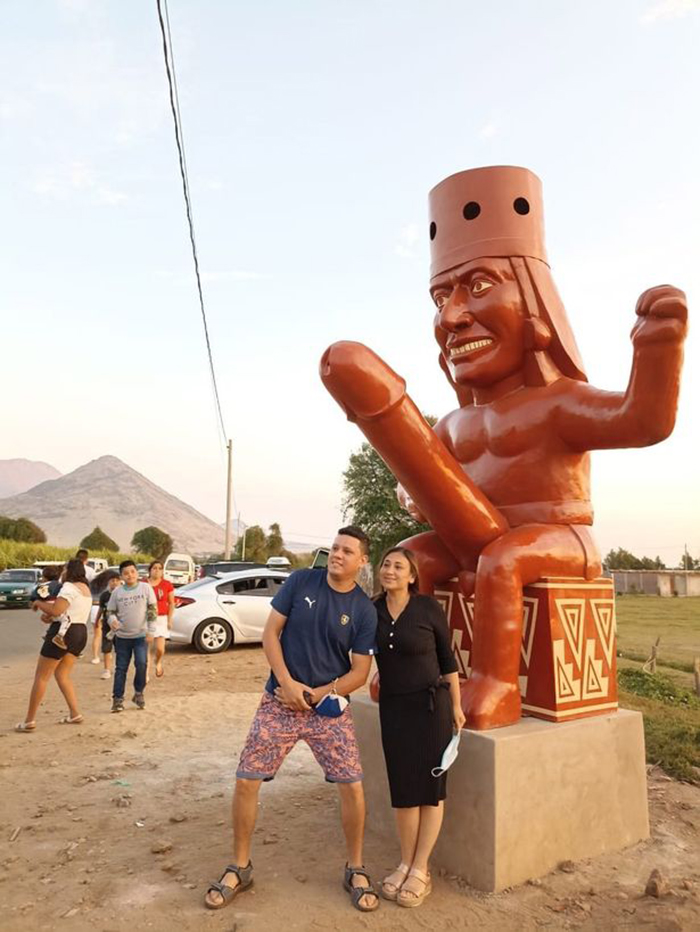 Tourists pose to check-in at the "sensitive" statue in the town of Moche. (Photo: Newsflash)
Sensitive statue more than 3m tall is called Huaco, depicts the image of a smiling Aboriginal man, very impressive with Phallus (penis) more than 1m long, erected next to the Pan-American highway outside the town of Moche on occasion the beginning of the new year 2022.
This event surprised both local residents and passersby. Many people flock here to take pictures, while passersby slow down to see the statue better.
According to local officials, soon after, tourists began to flock to the area "beyond imagination". Many of them were on their way to Huacas del Sol y la Luna (the iconic citadel of the Moon and Sun, created by the Moche civilization), also stopped to take pictures. sensitive statue and share on social networks.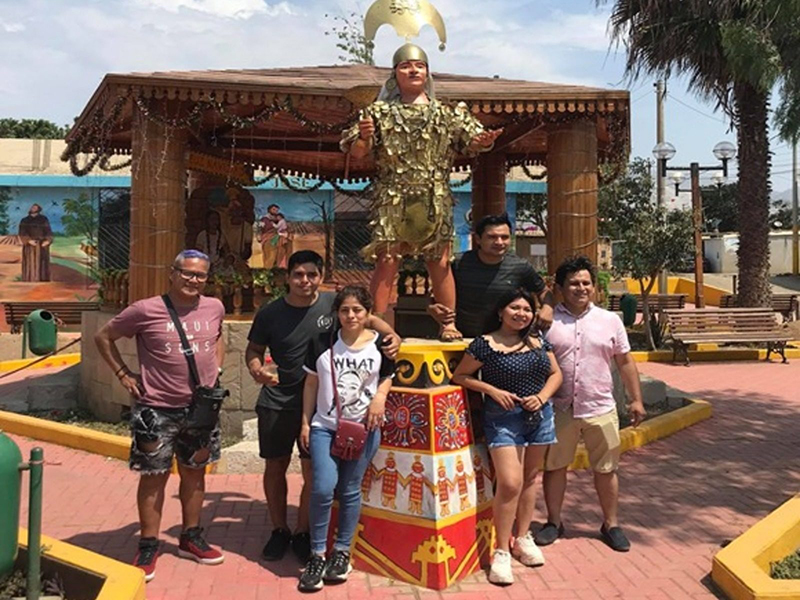 Tourists take a tour along the Moche Route. (Photo: turismoi)
"In the Moche culture, such ("sensual") statues are not an expression of Eroticism, but rather a belief in God. In addition, sex needs to be consider it a normal and natural thing," Moche Mayor Arturo Fernandez Bazan said, adding that the statue was donated by a local artist, with the desire to contribute to the culture of the area.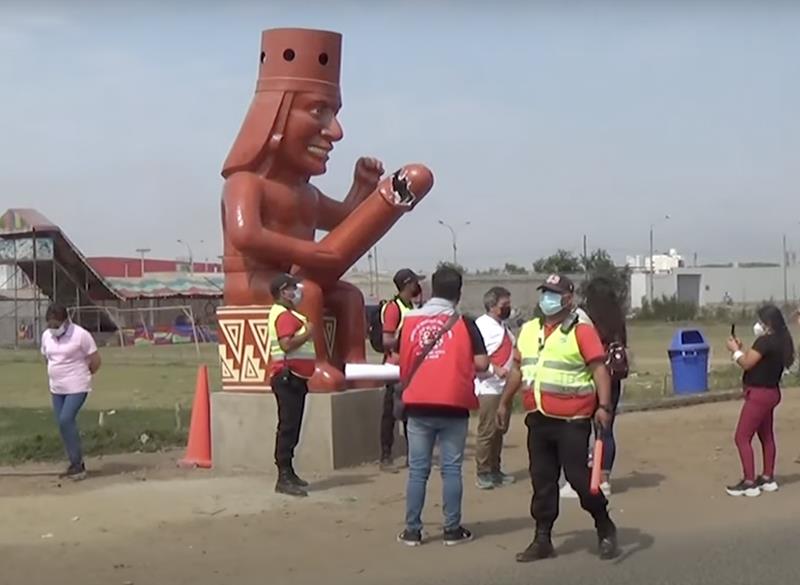 "The (sensitive) statue represents abundance, fertility… And above all at this time when we need abundance in every sense, including health, economy, peace and love. That's why we were inspired to have such a statue," emphasized Mr. Arturo Fernandez Bazan.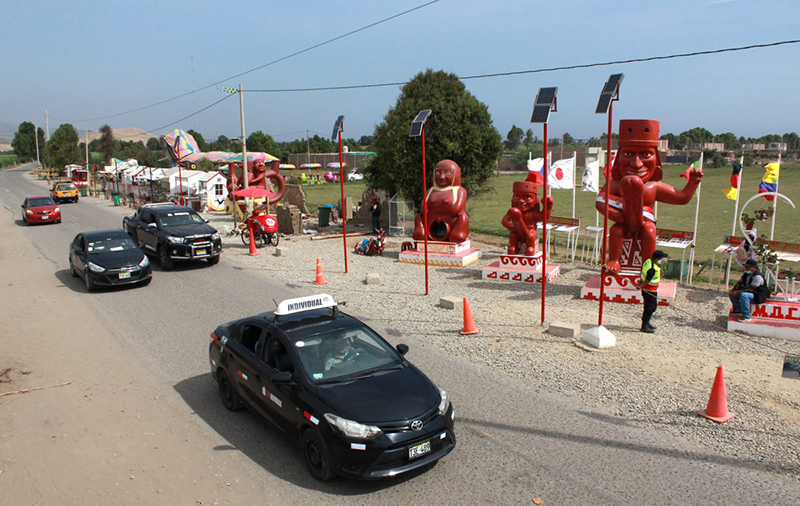 New version sensitive statue smaller and other replicas of the sex-themed Moche ceramic vase, continuing to attract tourists to flock in more numbers. (Photo: Atlas Obscura)
However, there have also been reactions, saying that such "sensitive" works of art are not suitable for public use. According to Atlas Obscura on May 26, some extremists smashed and burned the "sensitive" statue.
But soon a new, smaller version of Huaco, along with a "sensitive" statue of a woman and four other replicas of a sex ceramic vase was erected instead, continuing to attract local residents and tourists alike. More and more people flock to Moche.
You are reading the article
Stunned with the sensitive statue of the giant penis in Peru

at
Blogtuan.info
– Source:
danviet.vn
– Read the original article
here