Formerly a technology taxi driver, then turned to a service driver, but now Mr. Phu Dat (Binh Chanh district, Ho Chi Minh City) has quit his job to look for another job. The competition between service businesses, high discounts from car companies, and fewer customers lead to a sharp decrease in income. He shared: "I run Grab from 6:00 a.m. to 4:00 p.m. to have enough income".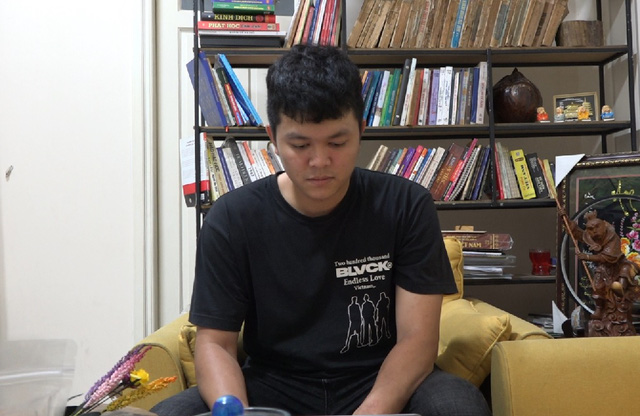 Mr. Phu Dat quit driving technology cars to look for another office job.
Driving a technology car a few years ago used to be a 'money-making' job, many people are willing to take out a loan to buy a car to use technology, the peak income can reach more than 20 million VND/month. However, some current technology car drivers say they only reach 6-8 million/month after paying the discount and deducting costs.
Traditional taxis have also seen many workers leave their jobs recently. Mr. Thanh Son in Thu Duc City has stopped driving taxis for two months now. Before that, the pressure of sales when the number of customers decreased completely and the revenue decreased made him tired, from the moment the price of gasoline started to increase, he decided to "give up" too. "I also know many drivers, some of whom also change jobs, some sell goods online, and some work in factories." Mr. Son said.
According to statistics, in 2022, there will be 67,000 taxis across the country, a sharp decrease compared to the previous two years, not to about 40-50% of these registered taxis are currently inactive.
The high rate of cars lying in wait, the drivers leaving a lot, makes taxi companies lose their competitive advantages, accounting for a large number. Ta Long Hy, General Director of Vinasun Corp, said that a large number of drivers quit their jobs plus other expenses, causing businesses to suffer and suffer losses after more than 2 years of being affected by the COVID-19 epidemic.
To overcome the problem of drivers leaving their jobs massively, this business also said that it has implemented many solutions such as supporting drivers from 1-3.5% of total revenue, encouraging drivers to exceed the target by 10 parts. enjoy 9 parts, bonus or deposit reduction to attract more new drivers,…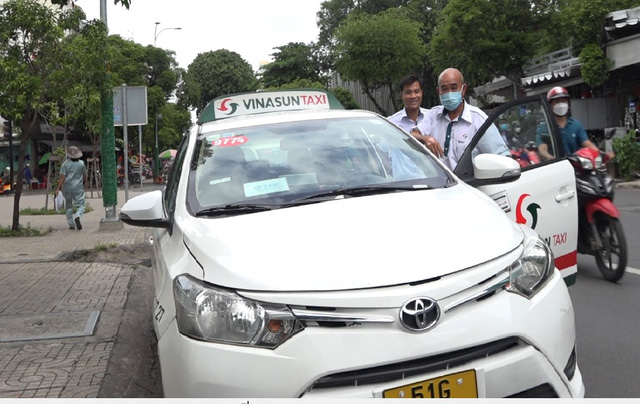 Taxi driver Dinh Tan Quang (wearing a mask) shared that this period of driving was just to hold out.
However, many drivers are still not interested, those who maintain driving during the period of high gas prices, they choose to take internal trips in the provinces, because if they go far, the profit is not much or even financial resources. The driver has to bear the loss. Many drivers try to endure through this period, they hope when the number of tourists to Ho Chi Minh City increases again, revenue will improve.
Currently, people's demand for public transport is still low, the rate of passenger cars is only about 40%, but many businesses still have to reopen their cars to keep the market. However, it is not possible to hold on for long when the price of petrol is high, while the revenue of transport enterprises is only about 15% – 20% of the time before the epidemic.
In order to limit the number of businesses that have to withdraw from the market, leading to the problem of drivers leaving their jobs, transport businesses have repeatedly proposed to the state to have policies to support business facilitation, and to support preferential loans. incentives for public passenger transport businesses and taxis.
You are reading the article
Taxi and technology car drivers quit a lot of jobs because they can't stand competitive pressure

at
Blogtuan.info
– Source:
autopro.com.vn
– Read the original article
here