Business
Technology creates the future for unskilled workers
Blockchain – The solution to the problem of human resource development
In any economy, unskilled labor is also a necessary group of human resources to operate and develop production and business activities. However, the importance of unskilled labor has not been properly appreciated, leading to this group of workers still facing many difficulties, obstacles and injustices, and suffering many disadvantages from society.
One of the characteristics of unskilled workers is that this group often does not have a stable place to live, so it is difficult to verify actual work experience when changing jobs. Therefore, when looking for a new job, they have to restart the process of assessing qualifications and skills; time consuming for both the employee and the employer. In addition, the income of this subject mainly depends on experience and skills, therefore, the inability to determine the past work process causes them to face many injustices in income.
To solve this problem, Blockchain – Blockchain was born with the expectation of applying modern advances in technology to change the appearance and value of Unskilled workers.
Blockchain is understood as an electronic ledger that stores transactions, contracts record events, identity, proof of origin and other data. Blockchain technology possesses a preeminent feature, that is, all information stored on the Blockchain will be transmitted transparently, completely and cannot be changed, modified or lost. Information of unskilled workers will be completely stored securely and easily retrieved when necessary with the permission of an authorized person.
One of the most important and urgent applications of Blockchain currently being tested and put into use is "Digital Identification". Digital identity can be understood as providing a person's necessary authentication information to the online total system. Blockchain technology stores the entire working process of employees on the system, ensuring that information is not edited and evaluated objectively. Thereby, helping to thoroughly solve problems such as old records that need to be renewed, lost documents or lost stored data. The fact that the information and experiences of employees are stored on the Blockchain platform will help reduce the pressure of public facilities, when the need for information verification of unskilled workers increases; at the same time save time for employees.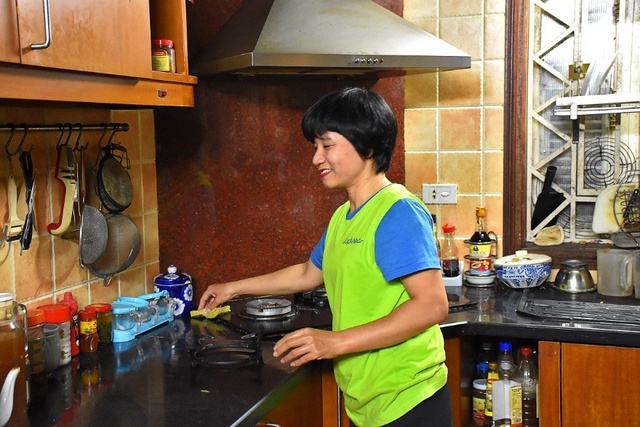 JupViec.vn and the Application of Blockchain technology in the domestic help industry in Vietnam
Currently, companies in Vietnam are starting to test and apply Blockchain technology in human resource management, typically JupViec.vn. This is an application that allows customers to hire domestic help at a reasonable cost with professional services. The company has also applied Blockchain technology to help employees self-assess and track their own work as well as customer comments and suggestions.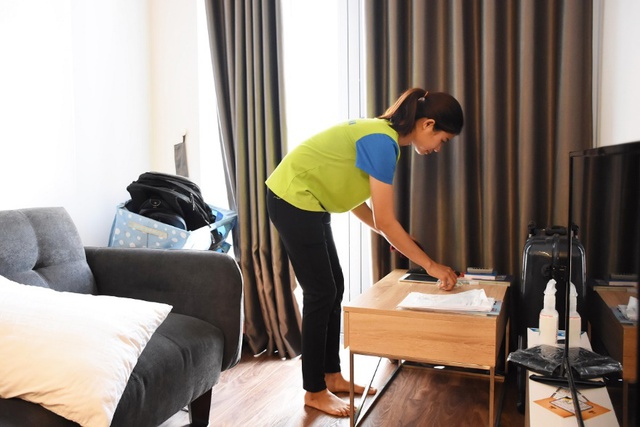 Mr. Phan Hong Minh – General Director of HMC Clean House Development Joint Stock Company shared: "Maid staff have to authenticate and confirm a lot of identity documents but still have difficulty in creating trust for the owner. It is also very difficult for homeowners to trust maids if only through paperwork, this is a dilemma for many years.When applying Blockchain technology, specifically digital identity applications, employees The maid and the company can conveniently save all the information, experience and reputation on the Blockchain system, from there, the landlord also becomes more secure when fully grasping the information of the maid and the sisters. maids are also easier to get jobs."
In fact, JupViec.vn has helped hundreds of women in Vietnam have a stable income, right capacity, and improve their quality of life. All personal information, evaluation during the working process of employees will be fully publicized on the system and JupViec.vn. New customers can view all reviews and view the profile of each employee. Thereby choosing the staff you trust to order the service. Domestic workers can get more jobs, increase income for themselves and their families. With those advantages, Blockchain technology promises to be the key to help grow the maid industry, create more jobs and reduce unemployment in Vietnam.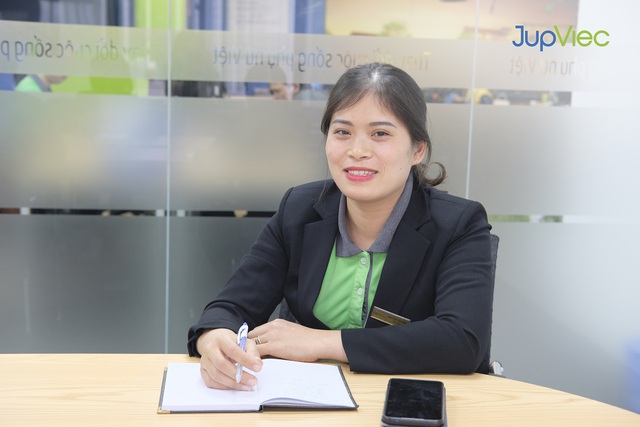 In the not too distant future, when Blockchain technology is used more on applications and companies like JupViec, we can be completely confident of a transparent, convenient working environment, improving the quality of life. lives of millions of unskilled workers in Vietnam.
https://cafebiz.vn/blockchain-cong-nghe-kien-tao-tuong-lai-cho-nguoi-lao-dong-pho-thong-20220527155224938.chn
You are reading the article
Technology creates the future for unskilled workers

at
Blogtuan.info
– Source:
cafebiz.vn
– Read the original article
here