In the C-segment sedan segment, Kia Cerato (now renamed Kia K3) still maintains the number one position in sales in recent years, leaving Mazda3 at No. 2 position. However, Dinh Tuan left went against the majority when willing to put down the Kia Cerato, despite his wife's objections to come to Mazda3.
Below is Dinh Tuan's share about the reason he ignored the best-selling car in the segment and his experiences with the Mazda3 in the past time.
Kia Cerato is the first choice that comes to mind
My name is Dinh Tuan, born and raised in Hung Yen. Once an alumnus of Bach Khoa, I now work at a private company. Currently, I am driving a Mazda3 2020 Deluxe version.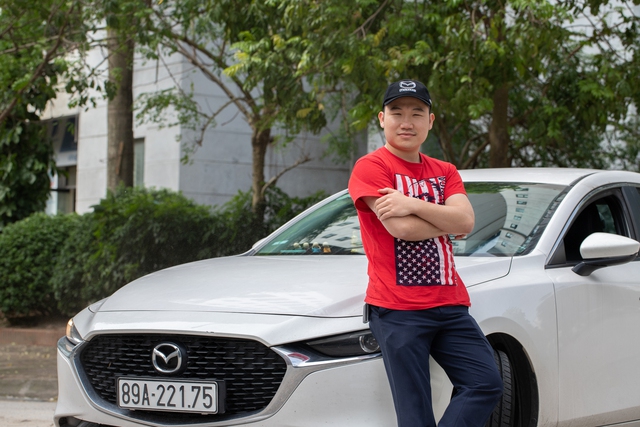 I bought the car about 2 years ago. At that time, I just got married not too long ago. Like many other young people, when starting a business, I have two big goals, which is buying a house and buying a car. My wife and I have always had a dream of having a house in Hanoi, but buying a house here is very difficult, so my goal is to buy a car first.
One more reason. 2 years ago, I just started a business and my job required me to move a lot, so I really needed a car. This is both good for my image and convenient for travel. In addition, when owning a car, it will also be easier for me to serve my family when going out or coming home.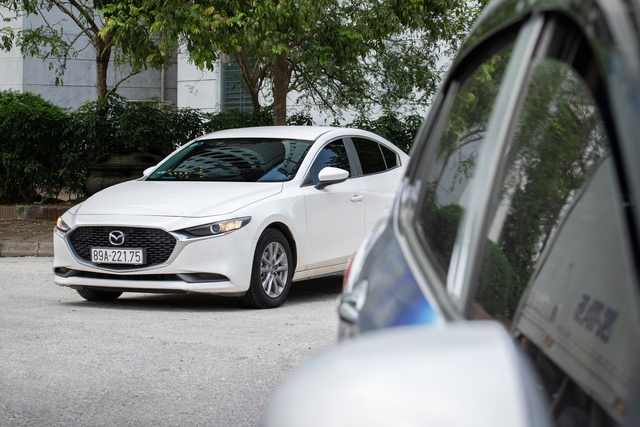 For me, when buying a car, there are 2 main criteria: the price is reasonable and the car I choose must satisfy me. The most important thing for an average car buyer like me is the price. As long as the car has a reasonable price, it is affordable to buy.
Considering those criteria, I decided to buy a C-class sedan.
Kia Cerato is one of my first choices when I intend to buy a car. I once had the opportunity to drive the Cerato on a business trip in the South.
As I said, price is a very important criterion when choosing to buy a car. But 2 years ago, Kia Cerato had a very "nice" price. Initially, I planned to buy the Deluxe AT version for 585 million VND. But after looking at the car, I don't feel good when the car lacks a lot of options, so I am determined to try to save up so I can upgrade to the Luxury version.
The price of the Luxury version at that time was about 635 million VND. This is a very reasonable price for me. In addition, 2020 is the end of the car's life cycle, the dealer reduced the price, making the price of the car only about 615 million. Seeing that it was reasonable, I immediately made a deposit.
Phase "turn the car" at "90 minutes" to Mazda3 because of missing the test experience
In the C-segment sedan segment, another option I consider is Mazda3. However, at that time, I did not dare to think about Mazda because it was too high a segment for my money at that time. The price of the Deluxe version of Mazda3 is already 719 million VND while the car still lacks a lot of options. In addition, seeing the car on the street a few times, I am not very satisfied with the design of the car. Looking back now, it felt like seeing something from the future that didn't suit my contemporary tastes.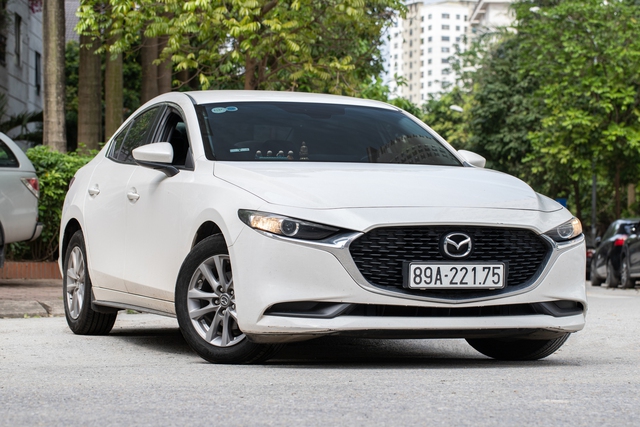 One afternoon, after depositing Cerato, I went home with a brother after work. The road was too congested, so the two brothers stopped by the Mazda showroom at Le Van Luong, taking advantage of "killing" time. Unexpectedly, that was the time that made me fall in love with Mazda3. The different design of the car makes me unable to take my eyes off for some reason. Compared to Cerato, Mazda3 seems to come from another dimension, modern, stylish and fun to drive. My desire to drive Mazda emerged from there.
However, I also thought and wondered for a while between the two options. Cerato is cheap, with many options while Mazda holds its heart but has few options and has a high price. But you know, having tried on Mazda3, if you feel "addicted", then you have to try. Fortunately, my younger brother is willing to lend me another 100 million so that I can touch my passion.
In fact, when buying a car, I hide it from my wife because my wife prioritizes buying a house and considers buying a car when it is an expensive decision, the car will decrease in value over time. When I went to deposit Kia Cerato, my wife didn't know. It was not until later, when he was about to take the Mazda3 home, that he confessed to his wife. That's why my wife sulk. Then, when she knew her "love" for the car, she nodded.
Driving many car models but always remembering "second wife"
Bought Mazda3, I'm very satisfied. When I am determined to own something that I cannot have, I feel very uncomfortable. Although the car lacks a lot of options when compared to other cars of the same class, for me, this is not important, because what I need most in the car is the futuristic design and exciting driving experience. its. Besides the attractive appearance, what I like most about the "second wife" Mazda3 is its Human-centric design.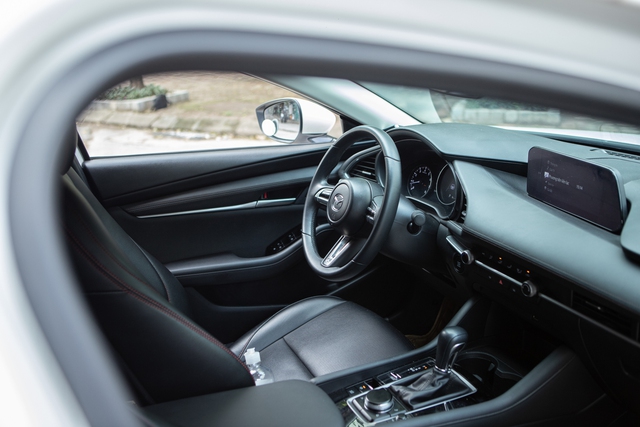 It's okay to ride a normal car, but when I change cars, I immediately miss the Mazda3. I used to drive many models, but as soon as I got in the car, I missed my car, missed the feeling of sitting in the tight driver's seat, giving me a sense of certainty. In terms of driving feeling, really, for me, it is rare for any C-class sedan to do what the Mazda3 does. The car feels good to drive, very compact, responsive. Personally, when compared to Cerato, I find it much better.
I also really like the Mazda3 at its affordable operating cost. Going on both the highway and the inner city, the average car takes 5.8 liters / 100km, going to the highway takes 5.2-5.4 liters / 100km, and going to the inner city only costs about 6.7 liters / 100km.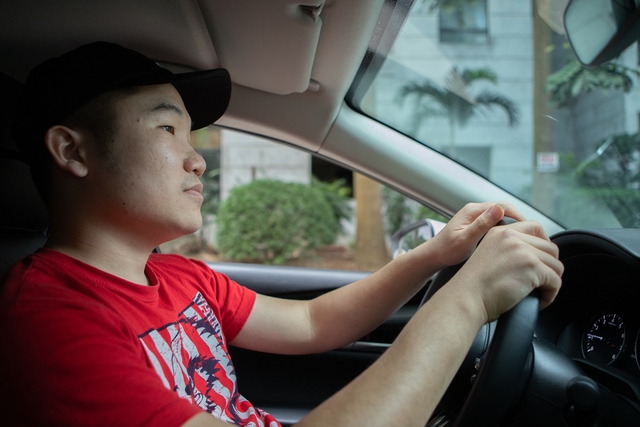 Besides, the base car should lack many options compared to other models of the same class, but for me, this is not a big problem. I only have "degrees" to add a few simple options. Tire sensor I decided to upgrade more to easily monitor tire pressure, limit puncture without knowing. In addition, I spent 4 million to replace all the seats on the car. Because it is a felt material, after a period of use, the car seat begins to have a foul odor. At first, I still regretted it and didn't want to change it. But one time, a passenger vomited up his car and the smell of vomit wafted into the seat.
Mazda3 has some shortcomings
Because it's the first time I buy a car, I don't know about technical factors, so I don't know. In the 2 years of use, I also encountered many problems. Briefly summarizing, at the 5,000km mark, the car has a "goldfish" error, which shows an engine error light. Up to the 15,000 km mark, I had an error of folding the mirror – a classic error of Mazda cars when the mirror motor got wet. These errors after the warranty are almost no longer re-exported.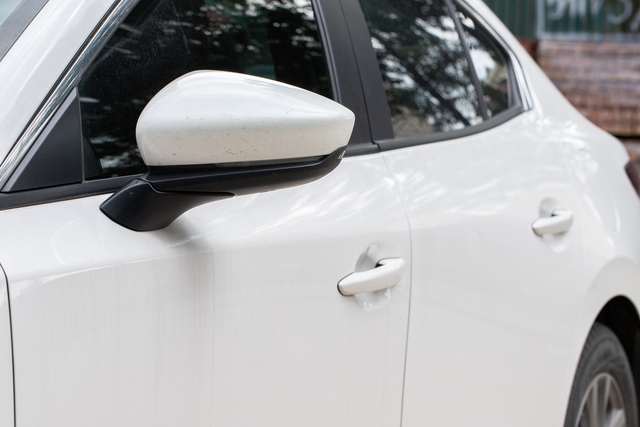 Another problem with the car is the low battery. Due to the car's idling stop mode, the car's battery drains faster than other models. At that time, the car I was renting to a friend to go to Ninh Binh ran out of battery. Mazda as expected this, so in the kit that came with the car, there is a fishing line. After drawing power from a nearby vehicle, the Mazda3 rolled normally again. I have to change the battery after 1 year of driving.
Another downside is that Mazda's tires are quite thin. The thin shell is a bit noisy, but in return, the car's speakers are very quality. When the music is turned on, it seems that outside noise is no longer a big problem.
Not a perfect car, but Mazda3 makes me satisfied
I do not regret leaving Kia Cerato. I am very happy to own Mazda3. For me, Mazda still has something "classier" than Kia, perhaps because the Japanese automaker is targeting a more luxurious and high-class customer file. I also never dared to think that I could buy a Japanese car, so after owning it, I love and appreciate it even more.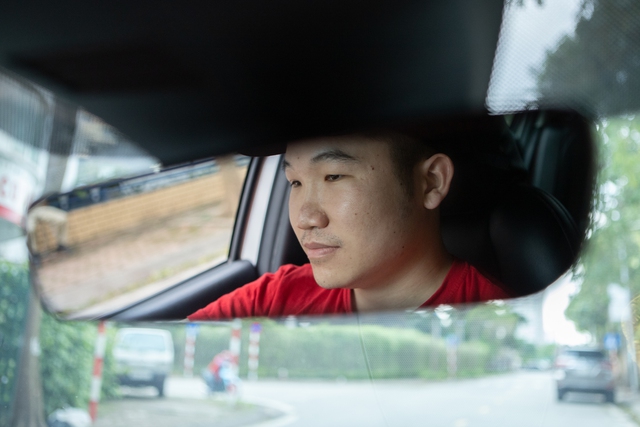 I have learned some experience about choosing a car after buying. If you are buying a car, consider your budget and the intended use of the car. The Kia Cerato will be more suitable for families with a sturdy, spacious, and feature-rich body. Mazda3 is more about driving feeling and personal driving. For those who drive to experience like me, the Mazda3 gives a feeling of driving a Kia Cerato that is hard to bring.

https://autopro.com.vn/lan-tan-cerato-nhung-chot-mazda3-chu-xe-chia-se-cam-giac-lai-gay-nghien-cam-lai-nhieu-xe-nhung- van-no-xe-min-20220528093840276.chn
You are reading the article
'The feeling of driving is addictive, driving many cars but still remembering my car'

at
Blogtuan.info
– Source:
autopro.com.vn
– Read the original article
here