Following the success of the previous four seasons, Shark Tank Vietnam season 5 is ready after a long time of preparation. Before the storm with billion-dollar contracts, let's review the famous CEOs, emerging after 4 seasons of Shark Tank. Among them are Shark Hung, Shark Phu, Shark Do Lien and Shark Thai Van Linh – the faces that are loved by young entrepreneurs.
Not only the outstanding career, the life behind the market of these sharks is also very interested by the audience. Most of them have perfect happiness – the right way to both succeed in their career and have a solid rear.
Shark Hung – full life next to the runner's wife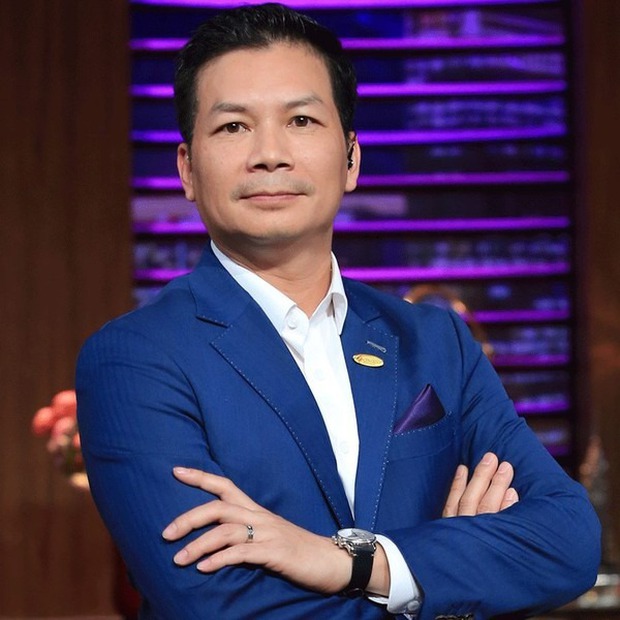 CEO Pham Thanh Hung – Vice Chairman of CEN Group (a corporation providing real estate services) is one of the most prominent "white sharks" in Vietnam's Shark Tank seasons. Along with the sharp arguments, innovative thinking of a multi-talented businessman, he has many "million-dollar deals". In addition to a successful career, Shark Hung also has a fulfilling life with his wife Thu Trang.
As a "shark" in the market, at home, Shark Hung devoted all his attention to his wife. He and his wife are 16 years younger – runner-up Thu Trang once knew each other through an event in Nha Trang. However, a few years later, the two became friends, got to know each other and became attached due to having many things in common in life and work.
In 2018, Shark Hung and his wife decided to share a house. Both built their happy home with 2 kids. Shark Tank's "white shark" even "screams fire" in the market, but is always ready to leave words of love for his wife. On the occasion of the 4th wedding anniversary earlier this year, CEO Pham Thanh Hung did not hesitate to declare that in investment deals, his wife is his most profitable deal.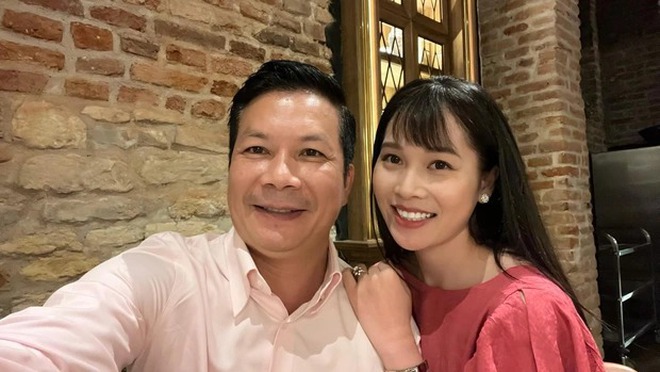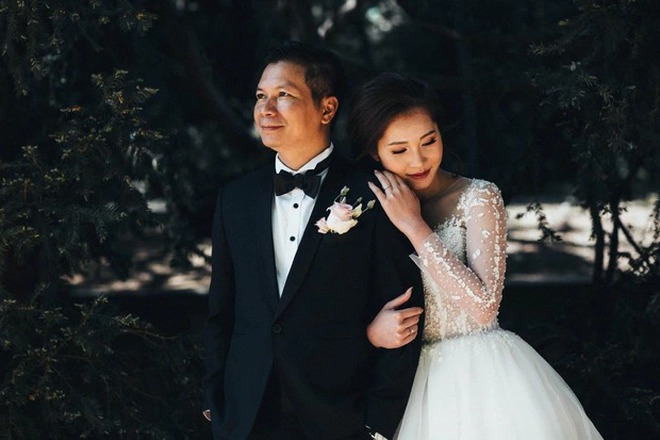 Shark Phu – a secretive but very happy life with his wife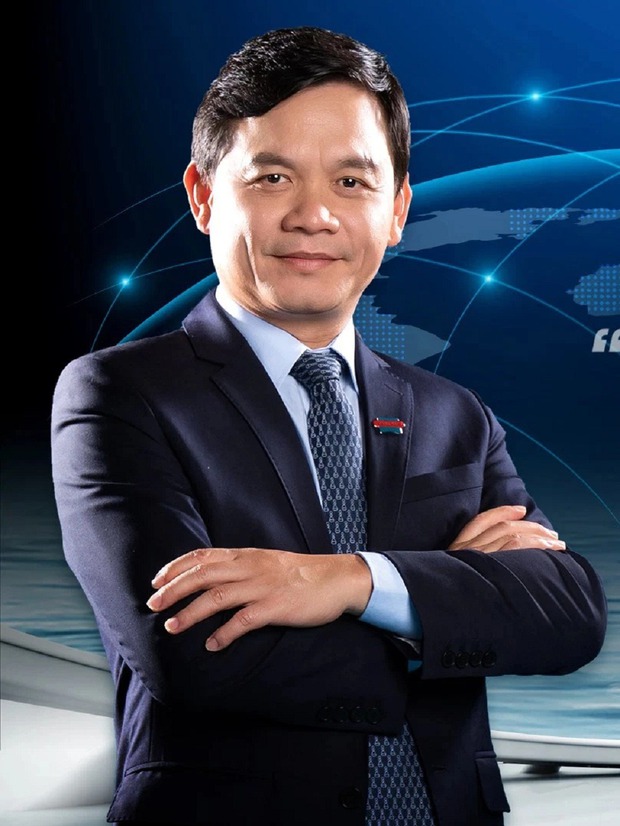 Among the "sharks" of Shark Tank Vietnam, CEO Nguyen Xuan Phu – Chairman of the Board of Directors of Sunhouse Group was impressed by his frank and outspoken comments. As one of the faces that received the most attention on the show, Shark Phu has a rather secretive private life. Despite owning a personal page of more than 100k followers, Shark Phu only posts work-related articles and shares business lessons.
However, last year, Shark Phu suddenly showed his affection on social networks when revealing his wife's portrait. He posted a short caption, but enough to show his love for his family: "Warmly respond to the 20th anniversary of Vietnamese Family Day".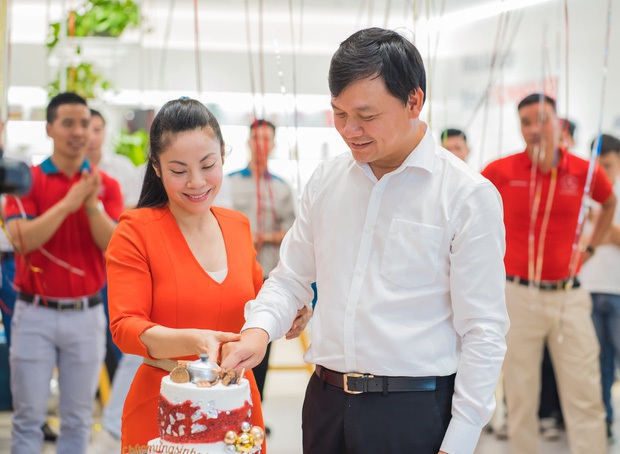 It is known that the beautiful wife of the "king of pans" has always been by his side through many ups and downs in life. Although his two sons are grown, Shark Phu still loves his wife. He once revealed behind the scenes of Shark Tank, in real life, even if he is a "shark" at home, he is only a "baby fish".
It can be seen that, despite having contracts worth tens of billions of dong, being the "bloody" name in the market, family and wife are the most important things.
Shark Lien and a full life with a special "companion"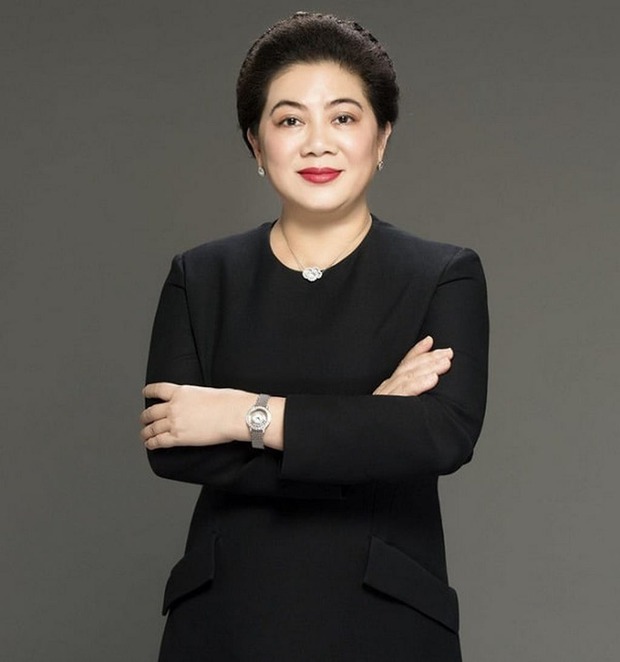 CEO Do Kim Lien – a "multi-talented multi-talented" businesswoman, president of a series of famous businesses such as LIAN, AquaOne, Green Vietnam Fund, etc. She is known as the "insurance queen" and Honorary Consul. Republic of South Africa in Ho Chi Minh City. In addition, she is also a person who has made many contributions to social activities, environmental protection, and improved people's lives.
With more than 20 years of experience in the financial sector, she is one of the formidable faces of Shark Tank Vietnam. However, every time Shark Lien's husband returns to a real, gentle person like a young girl. It is known that her husband is Mr. Le Toan. He is the "best friend" who and his wife laid the first brick, building the foundation for AAA Insurance Joint Stock Company in 2005.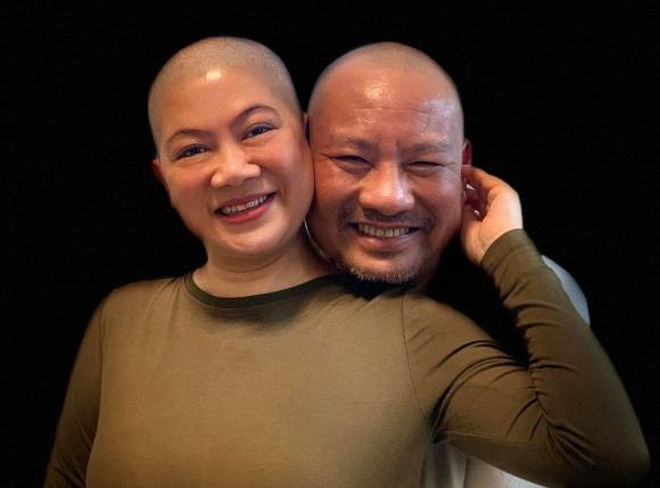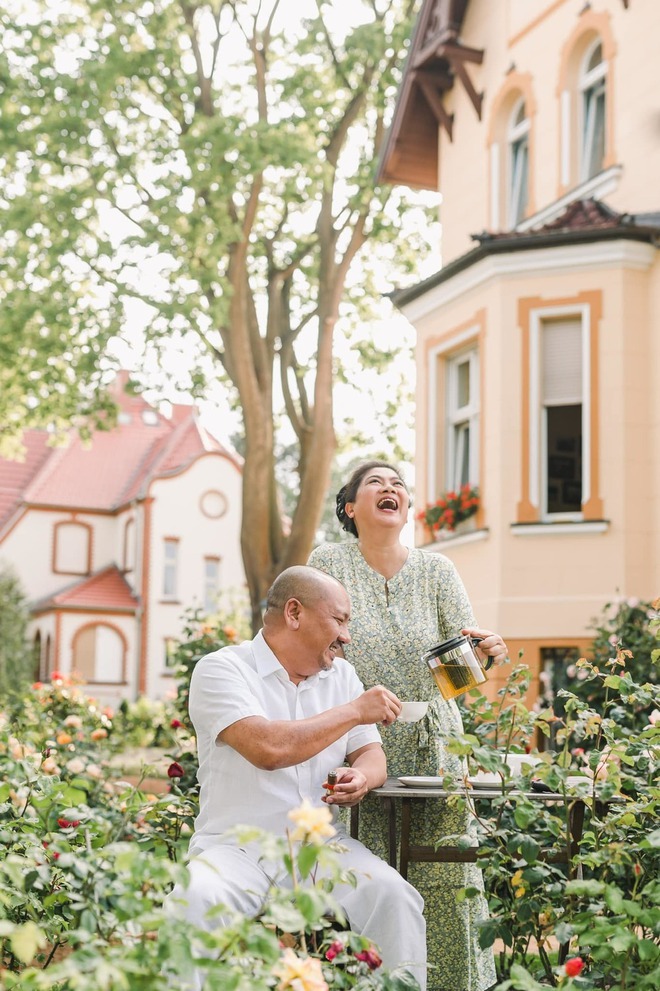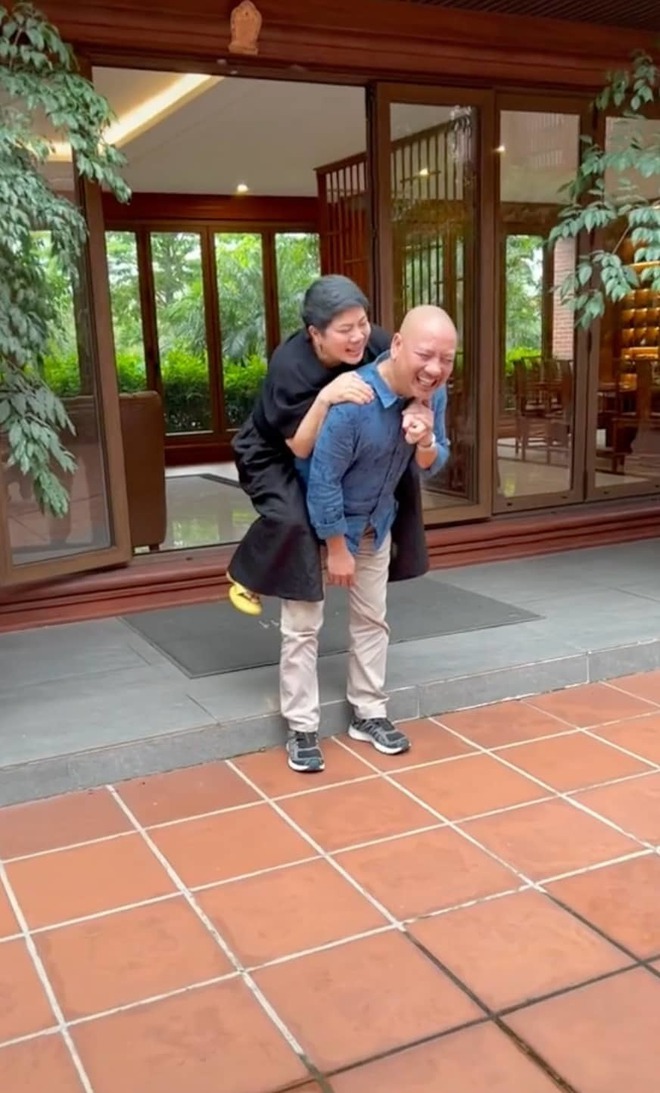 Last year, Shark Lien surprised the media and the press when posting a shaved image of herself and her husband. In the picture, the two are smiling and confidently showing off their personalities, looking extremely happy.
And there is a "steel woman" in the market, but when she is with "a soulmate" she is like a child. On social media, Ms. Lien sometimes shares moments of cuddling with her husband, not forgetting her feelings: "Meeting is the word Duyen and going through each other's lives is Destiny. It is a meaningful gift that life gives each person. Sometimes just thinking about it is reason enough to smile."
Married at the age of 35, Shark Linh has a very fulfilling life with her husband in Singapore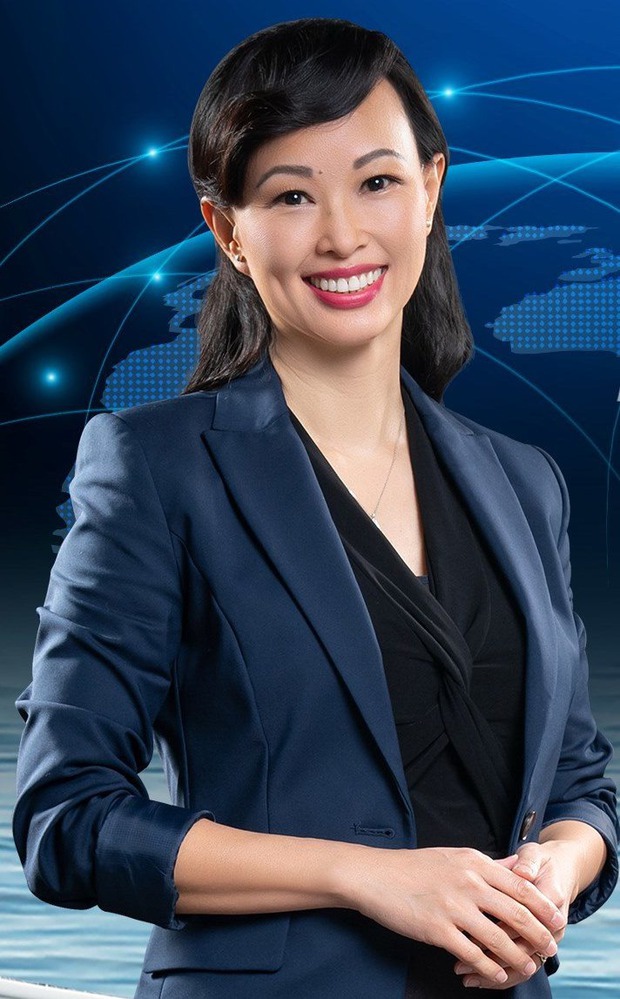 As a beautiful shadow of Shark Tank Vietnam, CEO Thai Van Linh is known as the Director of Strategy and Operations, VinaCapital Group and the founder of the startup Rita Phil. Shark Linh is the ideal model – the woman who "dare to think and dare to do", gave up the "American dream" to return to Vietnam to build a business.
Possessing a successful career in the present, Shark Linh has constantly tried to overcome many failures. And accompanying the business woman cannot be without the silhouette of her Singaporean husband – Mr. Kevin Yee, currently a Marketing Director at a multimedia company. During the 9 years of being in the same house, he was his wife's companion in every step of the way.
The story of "Shark Tank" is as sweet as the TV series when the two started their friendship, knowing each other since five months of studying together abroad. During one of Kevin's visits to Vietnam, a businesswoman volunteered to be a guide, and feelings have gradually rekindled since then. In 2012, the couple built a home together, at this time Shark Linh was 35 years old.
Nearly a decade of sharing happiness and sadness, the two are always companions and support each other, whether in work or life. On social media, Shark Linh is not shy but often expresses her love for her other half. For Shark Linh, her husband is the biggest spiritual support – "A good marriage is when we not only see each other as a husband and wife, but they also consider each other as soulmates and confidants."the businessman's status shared on the occasion of the 9th wedding anniversary.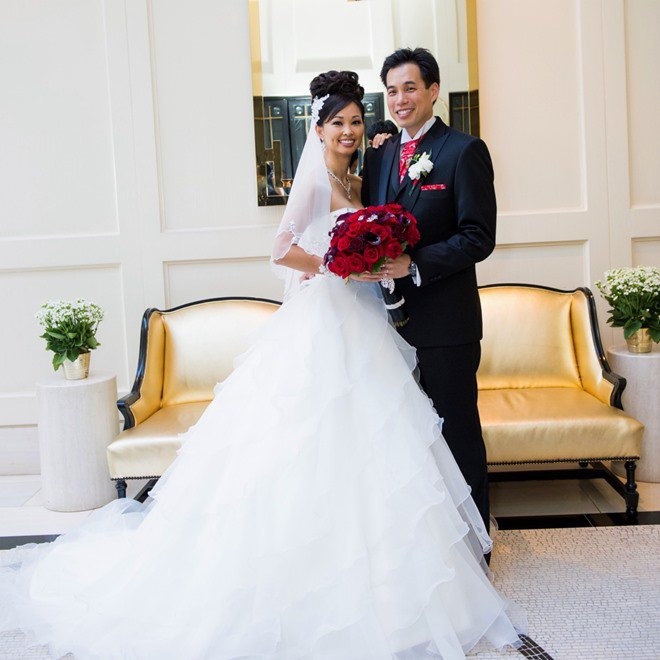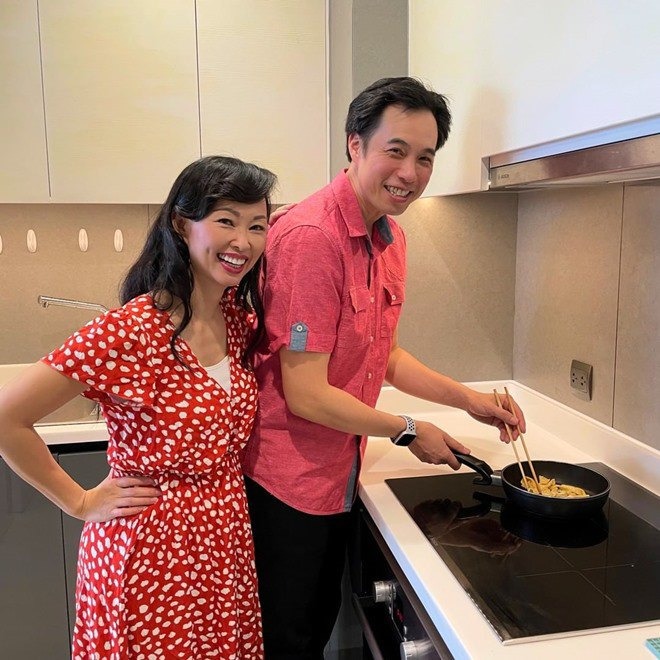 It can be said that in the marketplace, Shark Tank CEOs can be "sharks" shouting fire, holding dozens of billion-dollar deals, but when they come home, everyone pampers and supports their other half.
After the success of the previous 4 seasons, Shark Tank season 5 is now ready to kick off. Along with the appearance of 4 quality names mentioned above, the new season also has the presence of Shark Nguyen Hoa Binh, Le Hung Anh, and Louis Nguyen promising to bring more quality and genuine missions than ever before.
Source, Photo: Synthesis
https://kenh14.vn/cuoc-song-vien-man-cua-cac-ceo-noi-danh-tu-thuong-vu-bac-ty-shark-tank-20220527163054278.chn
You are reading the article
The full life of famous CEOs from the Silver Trade Department

at
Blogtuan.info
– Source:
Soha.vn
– Read the original article
here