Tibet is known as the mystical land of China. This place is not only famous for its religion with mysterious spiritual stories, but also is a holy place of majestic and unspeakable natural landscapes, suitable for contemplation and cleansing of the mind. soul.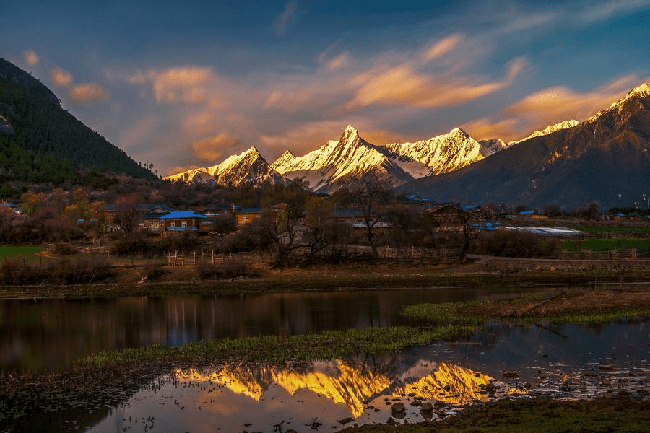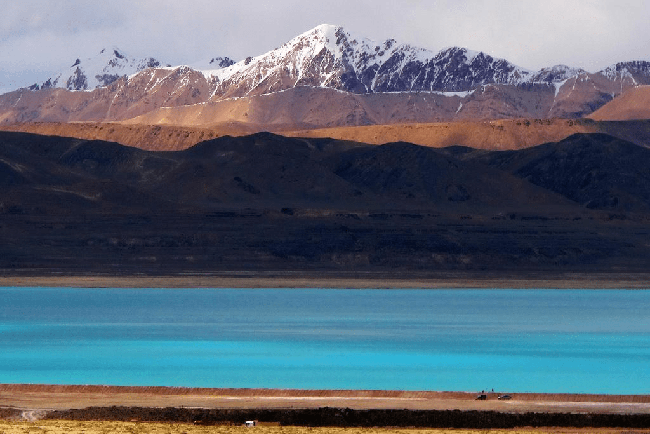 Ngari – a spiritual land with giant "mirrors"
Tibet hides a holy place known as the most "quiet", where heaven and earth merge into one, making you feel as if you are lost in a parallel world full of enchantment. That is the area of ​​Ali, also known as Ngari (an administrative unit of the Tibet Autonomous Region).
This place not only has beautiful scenery, but also has a culinary culture "with 1-0-2" with names that make you surprised. Whether you love the scenery or the food, just come here and you will find the most splendid face of Tibet.
Ngari's topography is extremely unique, creating a series of unique landscapes that are unique to this place, extremely spiritual and attractive.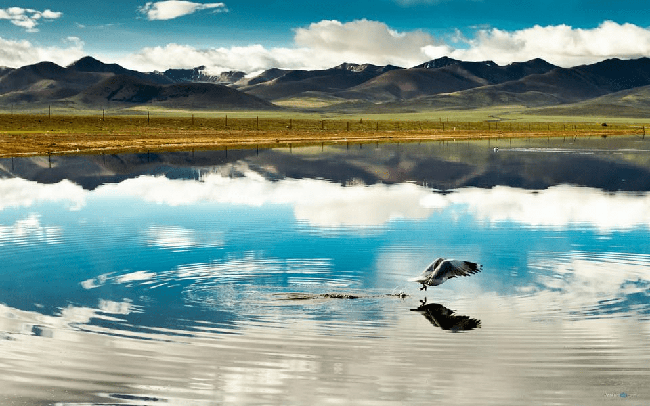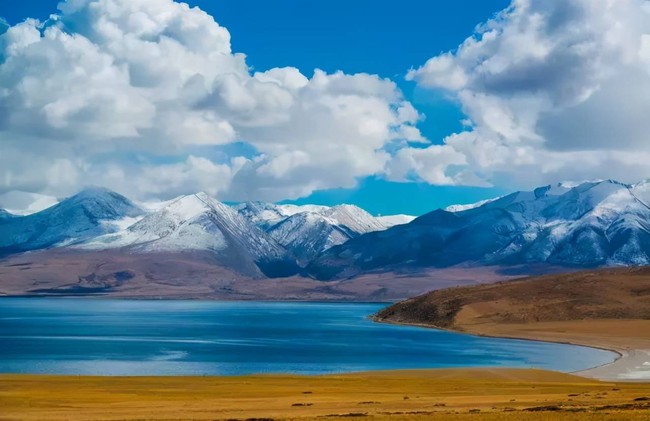 What makes Ngari most famous are the lakes that are so clear that they can reflect anything. The lake's surface is as calm as giant mirrors, reflecting the vast sky, mountains and vast clouds. That is why visitors come here feel like stepping into a parallel world, overlapping, earth and sky seem to be linked together.
The natural ecosystem in Ngari is extremely rich with lush forests and many precious bird species.
If you are interested in history, you can also visit the ruins of the mysterious kingdom of Guge (Co Ge).
Guge Palace was built like a castle along the mountain. Inside the palace, underground tunnels lead in different directions. This relic occupies an area of ​​720,000 m2, including 445 rooms, 879 caves, 4 secret tunnels and 28 Buddhist temples.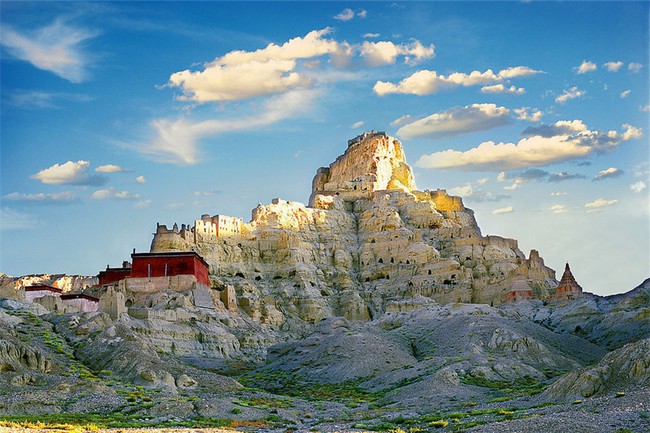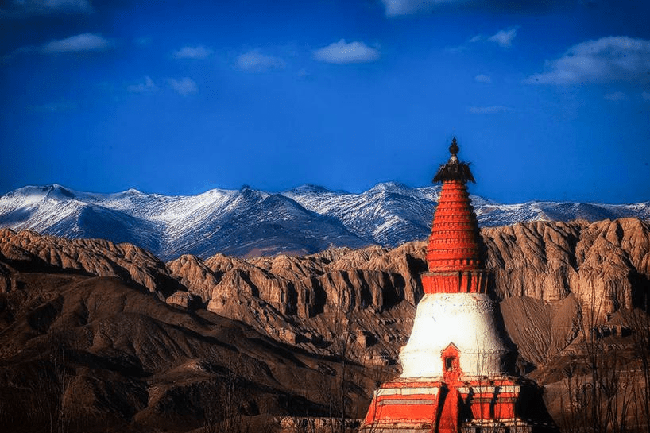 Surrounding the Guge . Ruins is a wall with a fortress at the four corners. After nearly 400 years of destruction, the surviving relics with historical and artistic value of Guge can be mentioned such as Mandala Hall, Gongkang, Red monastery, White monastery, Samsara monastery, Zhoimalhakang or stone wall sculptures, murals, ancient relics and mummies…
Ngari has a very long history. This place is also known as the dead land, because the craggy rocky mountains seem to have no breath of life.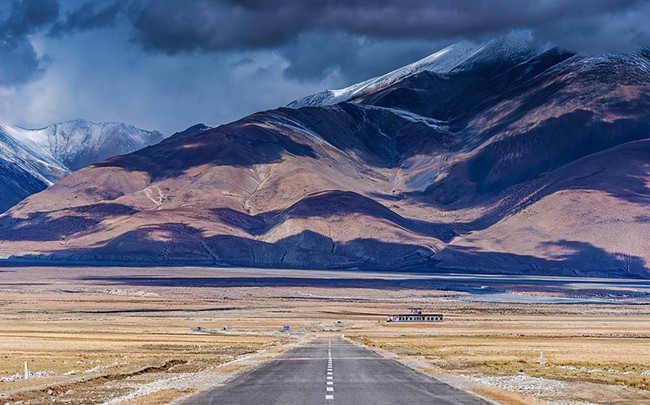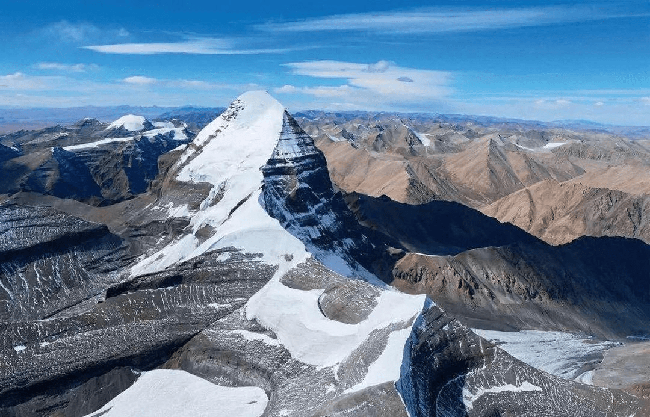 The area of ​​Ngari amounts to more than 337 thousand square kilometers, but the resident population is only about 100,000 people. Although this area is large and sparsely populated, there are still countless tourists coming here to visit.
When traveling to Ngari, you must definitely visit Mount Kailash and Thac Lam Monastery. Although there are many beautiful sights in this world, Tibet is definitely a place you will regret if you don't visit once in your life.
Cuisine contains the beauty of traditional highland culture
Ngari also possesses a unique culinary culture that food enthusiasts cannot ignore. The three most famous local specialties are: Tuba (Three), train cake and wife cake.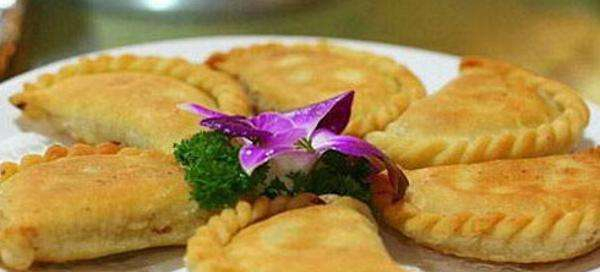 1. Tuba Similar to dumpling, but the filling is completely different. Locals often eat Tuba during major holidays or important festivals.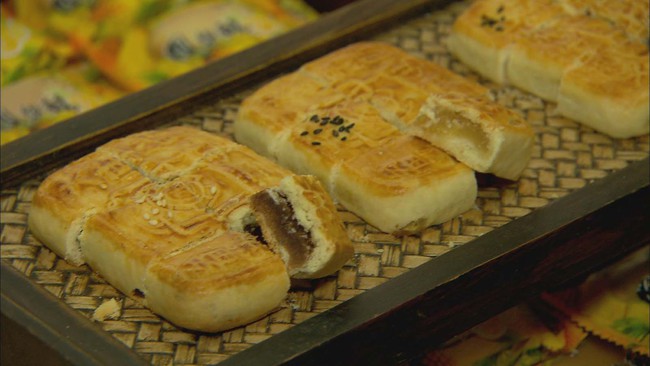 2. Train wheel is a rectangular cake made of tea leaves, has many flavors such as green tea, green bean, salt pork… You can't buy it anywhere except Tibet.
The creator of this train cake is Mr. Luu Nghia Cat. He was very daring when he applied a number of tea-making techniques to the baking process, combined with famous specialty teas growing on the plateau, creating a strong and aromatic flavor.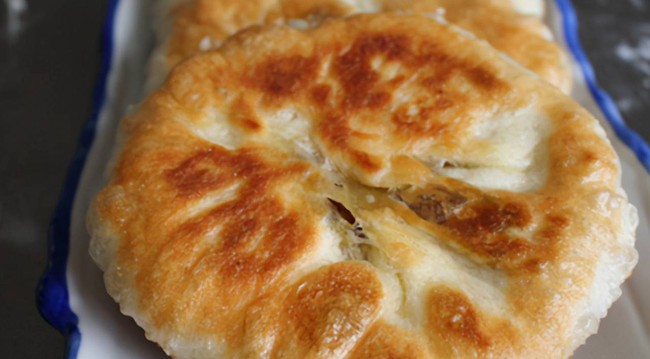 3. Wife cake Crispy deliciousness is a special gift containing the traditional spiritual beauty of Ngari people.
The wife cake is actually a thousand-layer cake with a common filling: squash combined with fragrant golden roasted white sesame. The cake is as sweet as the gentle smile of the wife in the room. Ngari people eat the most cake in the summer because squash has the effect of cooling and cooling the body in hot summer days.
(Source: Zhihu)
https://afamily.vn/vung-dat-tinh-lang-nhat-trung-quoc-canh-dep-nhu-lac-vao-the-gioi-song-song-co-mon-banh-nhu-nu- cuoi-cua-the-noi-noi-khue-phong-20220527131414203.chn
You are reading the article
The most "quiet" land in China

at
Blogtuan.info
– Source:
Afamily.vn
– Read the original article
here