Tech
Thought it was 'sweet honey', the global electric car giants are receiving a big shock in China
If global automakers think they can usher in the electric vehicle era by expanding into China, they could be in for a shock.
Giants like General Motors (GM) and Volkswagen are falling behind in China's booming electric vehicle (EV) market, which is seen as a key market for electric vehicle development.
With an office worker in Beijing (China) like Ms. Tianna Cheng, when deciding to buy an electric car, she only hesitates between buying a Xpeng crossover worth 180,000 yuan (equivalent to 27,000). USD) or buy a car from BYD or Nio. It is worth mentioning that she only considers electric car companies originating from China without considering any other foreign brands.
"If I had bought a gasoline car, I might have considered brands from other countries. But I want to buy an electric car and other than Tesla, I see very few foreign brands applying advanced smart technology properly.."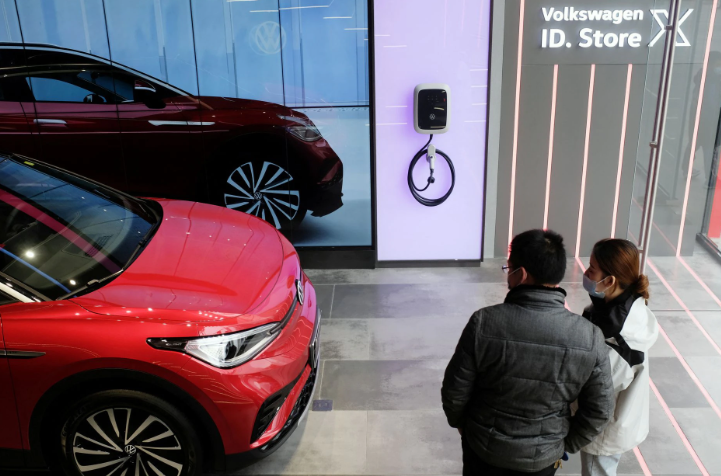 Driven by demand for electric vehicles from consumers like Ms. Cheng, electric car sales are skyrocketing in China, the world's largest auto market.
According to data from the China Association of Automobile Manufacturers, in the first four months of 2022, sales of pure electric cars and plug-in hybrid electric vehicles – more than doubled year-on-year. last year, to 1.49 million units.
Technologically advanced electric vehicles make up 23% of China's auto market, but overall vehicle sales are falling 12%, reflecting a sharp drop in demand for petrol cars.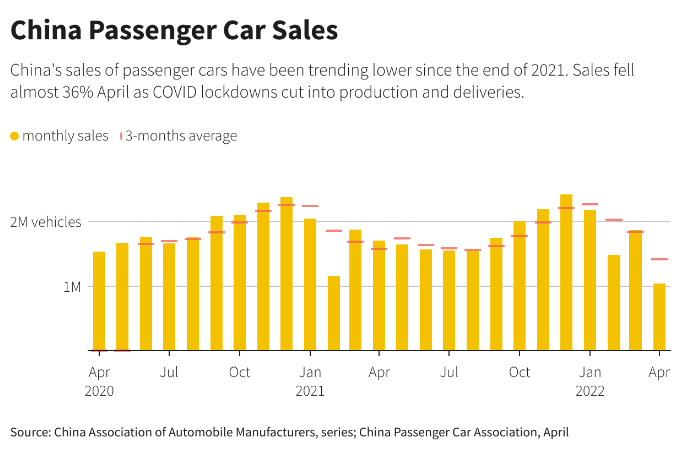 According to the data of the China Automobile Association, among the top 10 car manufacturers in the electric vehicle segment this year, except for Tesla from the US which is ranked 3rd, there is not a single name from the company. foreign countries entered the ranking. The rest of the brands are from China, including BYD, Wuling, Chery and Xpeng.
BYD has sold about 390,000 electric vehicles in the domestic market, three times more than "big" Tesla. Volkswagen's electric vehicle joint venture (the largest manufacturer of traditional vehicles) with FAW Group, is in 15th place in terms of electric vehicle sales.
Ms. Cheng also adds that foreign brands, whether it's Buick Velite 7 or Volkswagen's latest generation ID, don't deliver what she's looking for: an electric car capable of delivering comfort and power. smartphone-like experiences in your own car.
"Cars from foreign brands are not suitable for my life and lifestyle", Cheng said. She has a habit of using "virtual assistants" to handle problems from connecting with apps like Alipay and Taobao to opening windows and turning on music.
This is a step backwards in development. Indeed, global car brands have dominated in China since the 1990s and have captured 60-70% of the auto market share in recent years. In the first four months of 2022, they hold a market share of 52%.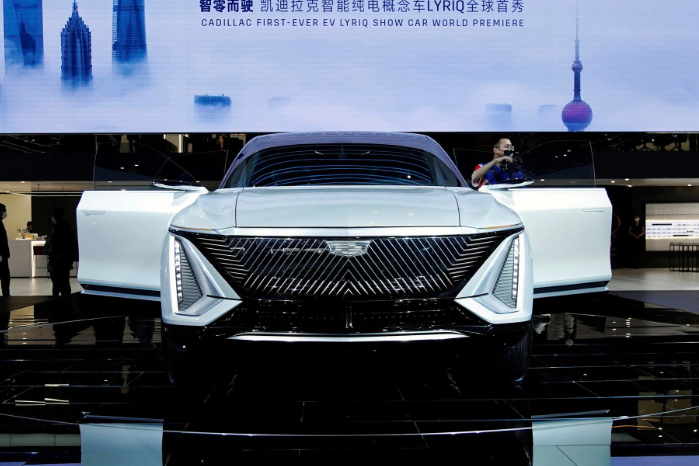 Warning of the challenges traditional carmakers are facing, Nissan CEO Makoto Uchida said that some brands could disappear in the next three to five years in China by car manufacturers. China's electric power is growing strongly, the quality of vehicles has improved rapidly along with great progress in just a few months.
"There will be a lot of changes in China and we need to monitor the situation carefully. In those respects, if we slow down, we'll fall behind", he added.
Interfaces, connections and applications
Bill Russo, former chief executive officer of Chrysler – one of the big three auto manufacturers in the US and is currently the head of Shanghai-based consulting firm Automobility, said auto brands The global auto market needs to turn around quickly because it accounts for less than 20% of the auto market in China, the only market that is growing strongly.
Mr. Russo said:Chinese brands are winning the electric car raceand added that the shift of consumers to cars that are likened to "4-wheel smartphones" makes it difficult for traditional automakers to catch up.
"I think it's a big must-have in technology"he talks about consumer demand moving towards user-centric digital services", focusing on interfaces, connectivity and applications.
"The sad thing is that traditional car companies are not technology leaders."
The Volkswagen Group brands, including Volkswagen, Audi, Bentley, Lamborghini, Porsche and Skoda, have led the market for the past two decades, along with brands from General Motors such as Buick, Chevrolet and Cadillac.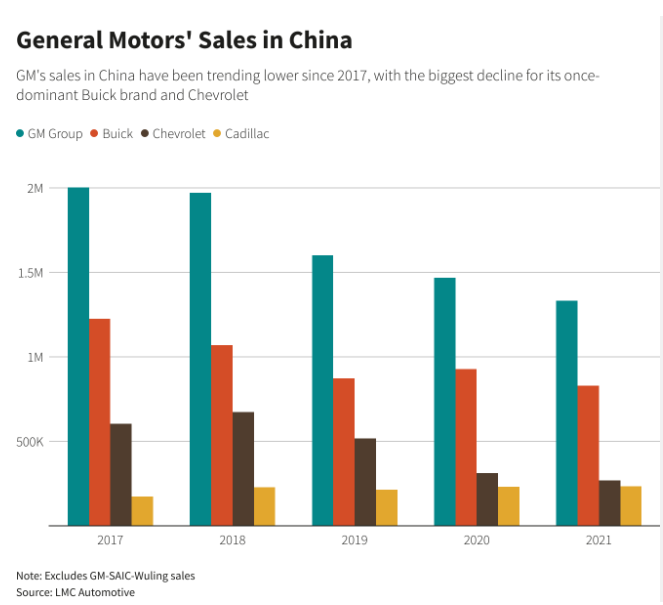 The two giants had an overall auto market share of nearly 13% and 12% respectively in China last year, according to LMC Automotive. Detroit giant GM also has a 44% stake in the SAIC-GM-Wuling Auto (SGMW) joint venture, although SGMW does not manufacture American-branded vehicles, making only Wuling and Baojun vehicles.
GM has focused on capturing market share from younger customers in big cities that have neglected to develop technological elements in its models.
The group has announced plans to spend more than $35 billion globally by 2025, including more than 30 new electric vehicles, more than 20 of which will be sold in the Chinese market starting this year. the launch of the all-electric Cadillac Lyriq SUV.
After the Lyriq, the company will launch an electric Buick SUV, followed by an electric crossover, but more compact and sportier. Both are scheduled for early this year.
Buicks sales have fallen 32 percent over the past five years to 828,600 vehicles in 2021, while Chevrolet more than halved to 269,000 vehicles, according to LMC Automotive.
GM is aiming to reach a production capacity of 1 million electric vehicles per year by 2025 in China. Demand for the Buick Velite and Chevrolet Menlo cars both increased significantly in 2021 and the first three months of this year.
They say they are rolling out smart technologies including hands-free highway driver assistance, cybersecurity and over-the-air software updates.
Electric cars with Autobahn-caliber speeds? Is it feasible?
Referring to the Autobahn, people often know the road with a very high speed, 241 km/h, 322 km/h or more, which means that electric car manufacturers are aiming to focus on producing new products. electric car with high speed, the driver can accelerate easily and quickly reach the desired speed.
Volkswagen, which is spending about $55 billion on electric vehicles through 2026, launched its new generation ID electric vehicle in China early last year but missed its original goal of selling 80,000 to 100,000 vehicles. . This year, the company aims to sell 160,000 to 200,000 units, but has only sold 33,300 units by the end of April.
Its new electric vehicles are being designed more for the American and European markets, with a greater focus on performance and durability, according to people close to GM and Volkswagen insiders.
"Autobahn speed? In most major cities in China, traffic is so congested that people can't even drive above 60 km/h on most days.", said a source close to GM, who is familiar with the company's product planning and product development process. This also said that with the traffic situation like in China, the development of electric vehicles at a fast pace. The height does not seem attractive to consumers here.
Volkswagen said that demand for electric vehicles in China is closely linked to the theme of "smart cars", and said it is investing in local research and development, especially is in software.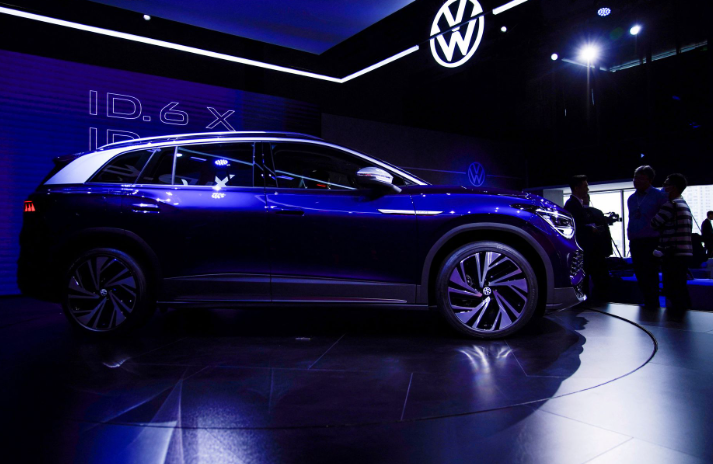 "Our strategy will enable us to achieve our ambitious goals in China. By 2030, we also want to be the market leader in e-vehicles and thus ensure that Volkswagen remains the number one brand in China in the future.".
The challenge for global brands is to find a formula to capture consumers in big cities with disposable incomes like Ms. Cheng in Beijing and Mr. Li Huayuan, a civil engineer from Shanghai. Sea.
Mr. Li bought a BYD electric car last year for 290,000 yuan including insurance. "It seems to me that only Tesla stands out when it comes to American brands", he said from a parked BYD car in Mianyang City, Sichuan Province, where he was working on a project.The other brands didn't even seem to compete with the car I chose to buy."
According to Reuters
You are reading the article
Thought it was 'sweet honey', the global electric car giants are receiving a big shock in China

at
Blogtuan.info
– Source:
genk.vn
– Read the original article
here