Tech
Why is fresh wasabi root served with Japanese sushi always the most expensive in the world?
It is a fact that Japanese sushi has become famous around the world. Along with that, the green condiment called wasabi, also known as pure mustard, has the effect of reducing the fishy smell and warming the stomach when eating raw food.
Wasabi bulbs are cruciferous plants, usually sold as a root or stem, and must be finely ground on a special metal tool called an oroshigane before use. In some parts of Japan, people like to grate wasabi with dried shark skin. Wasabi has a pungent taste and irritates the nose more than the tongue. In sushi making, chefs often put wasabi between fish and rice until served to preserve the flavor longer.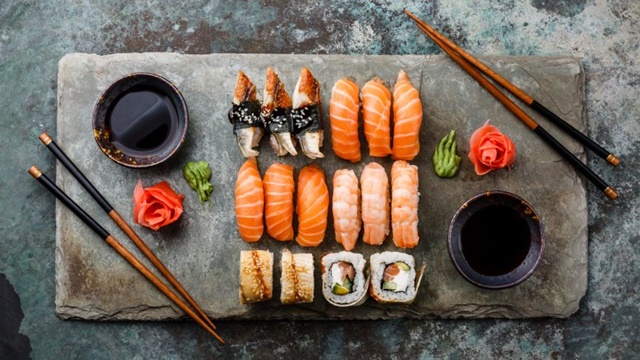 Wasabi on the sushi table. Photo: Shutterstock
As popular as it is, fresh wasabi is also known to taste expensive, for a variety of reasons. In 2014, the price per kilogram of wasabi in Japan was around $160, but today, it's more than $250.
A wasabi piece published in December 2020 revealed that a sushi chef in central Tokyo spent more than $700 on wasabi every month. Because it is too expensive, in many restaurants, to save money, people replace fresh wasabi with ground horseradish that does not have as much flavor.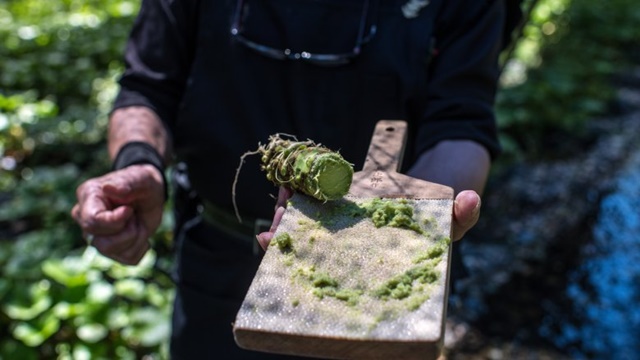 Authentic wasabi root. Photo: Getty
Wasabi is very difficult to cultivate
The first reason wasabi is so expensive is that it is difficult to grow. In Japan, wasabi grows abundantly in rocky river beds with an ideal temperature of 8 to 20 degrees Celsius. This is a sensitive plant, its trunk is partially submerged in running water and is very susceptible to damage by water. environmental changes such as humidity and temperature. Since there are not many stream beds in the valleys in Japan, it is difficult to grow wasabi on a commercial level. It usually takes about 12-18 months, even 2 years for a wasabi plant to grow and be harvested.
Nagano, Iwate, and Shimane prefectures are known as wasabi production sites in Japan. However, the Izu peninsula area in Shizuoka Prefecture is the main source of wasabi, accounting for 80% of consumption in Japan.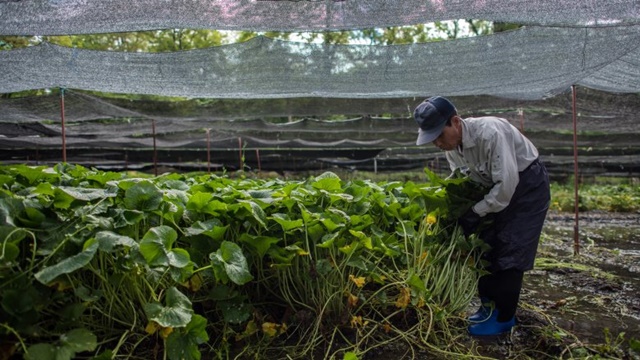 Wasabi is difficult to grow making it expensive. Photo: Getty
Wasabi has a short shelf life
The second reason wasabi is expensive is because it has a short shelf life. According to Eat by Date, wasabi bulbs should be eaten immediately, about a day or two after harvesting or they will become mushy. With grated wasabi root, it can only be used for 15 minutes if you don't want the pungent taste and characteristic aroma to disappear. Meanwhile, wasabi powder has a longer shelf life, about two years in a sealed tube. However, when opened, consumers need to store in an airtight container, can eat for 1 year.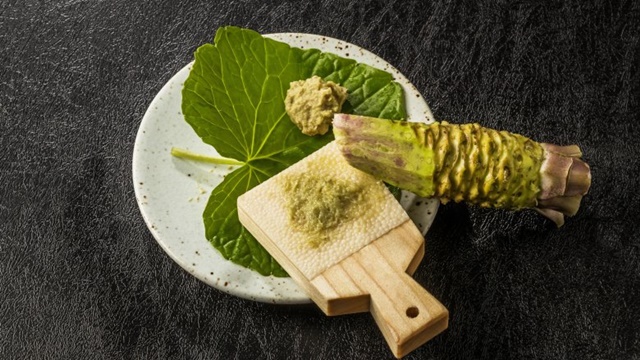 Fresh wasabi has a short shelf life. Photo: Getty
Demand is too high
With the popularity of Japanese food, the increasing consumption of wasabi in the world while the limited supply also makes the price of this spice always high. At present, wasabi is also grown in China and most of it is exported to Japan for consumption. Here, wasabi trees are cultivated in the mountains, 1,300-2,500 m above sea level.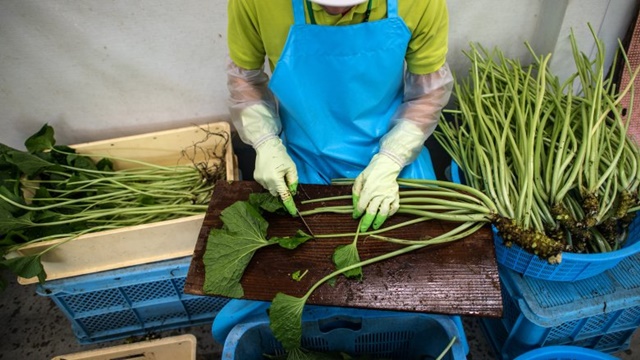 Japanese farmers cut wasabi tubers. The leaves are often used to make salads or pickles. Photo: Getty
Real wasabi and fake wasabi
As mentioned above, restaurants that always want to reduce costs should find ways to use ground horseradish to replace fresh wasabi. So how to distinguish these two spices?
First of all is the texture of the wasabi mix. If the mixture is thick and mushy, that's a sign that the fake wasabi is made from horseradish (finely ground to create a perfectly smooth texture). If the mixture is slightly wavy, it means that the restaurant uses wasabi grated from real wasabi roots.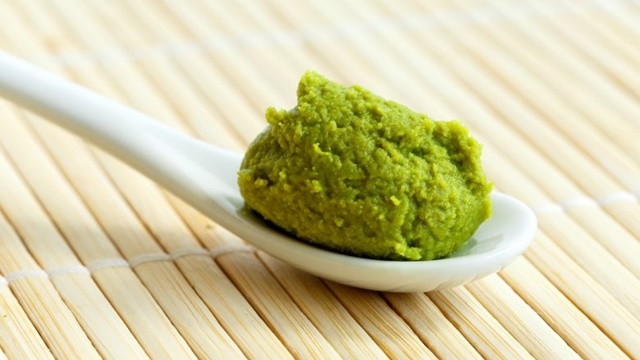 Wasabi is not thick and smooth, but a bit squishy. Photo: Shutterstock
You are reading the article
Why is fresh wasabi root served with Japanese sushi always the most expensive in the world?

at
Blogtuan.info
– Source:
genk.vn
– Read the original article
here