Business
Buy a luxury house, ride a classic car & fall in love with all the hot beauties
"Spider-Man" HUGE CHARACTERISTICS & SALARY
On December 15, 2018, after the final whistle to end the AFF Cup 2018 final second leg sounded, Vietnamese players rushed to hug each other to celebrate the championship after 10 years of waiting. In the meantime, Dang Van Lam made everyone emotional when he walked towards the goal, hugged the vertical post and knelt down to cry alone.
Tears of happiness at the goal immediately brought Dang Van Lam's name to storm throughout social networks. Eight years of ups and downs with joys and sorrows, Dang Van Lam finally got the recognition he deserved and stepped into the light as the hero of the Vietnamese team.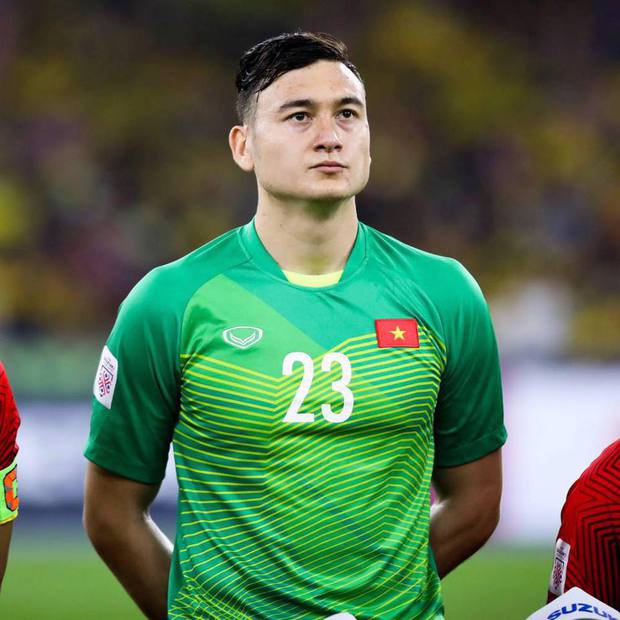 At the quarter-finals of the Asian Cup 2019, fans once again had to admire when witnessing Dang Van Lam's unbelievable reaction to the close-range kick of the Japanese star – Minamino. The later regretful reaction of the Liverpool midfielder showed how the Vietnamese goalkeeper had just made a high-level save.
In fact, those are just two of many outstanding moments that demonstrate the talent of Lam "Tay" since joining the Vietnam national team.
Born in a family with artistic traditions, Van Lam has a strong passion for football. Starting a digital shorts career in Russia in 2004, Lam joined the youth training camps of Spartak Moscow and Dynamo Moscow respectively, but was not appreciated, even criticized for "no talent for goalkeeping".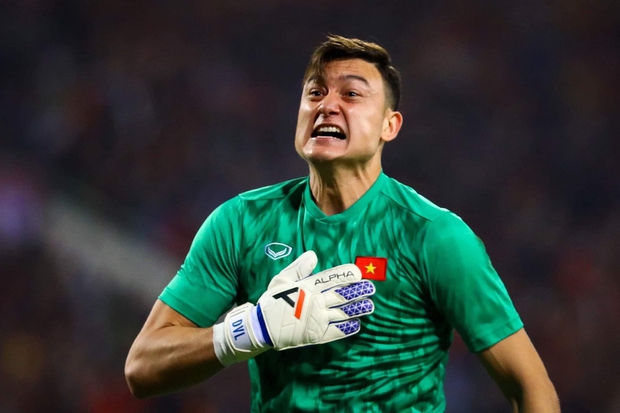 He and his father returned to Vietnam in 2010 to look for opportunities, but continued to face many thorns, challenges and the opportunity to play on the field can only be counted on the fingers. Dang Van Lam attracted attention with a letter wishing to join the U23 Vietnam squad at the 2015 SEA Games, but his wish did not come true. However, that was also the time when Lam received the attention and caught the eye of many clubs in the V.League, then Hai Phong FC quickly recruited him.
From the reserve position to the starting position, Van Lam continuously shined in the domestic tournament, thereby creating the premise to be called up to the national team for the AFF Cup 2018. The rest of Lam and his teammates is history.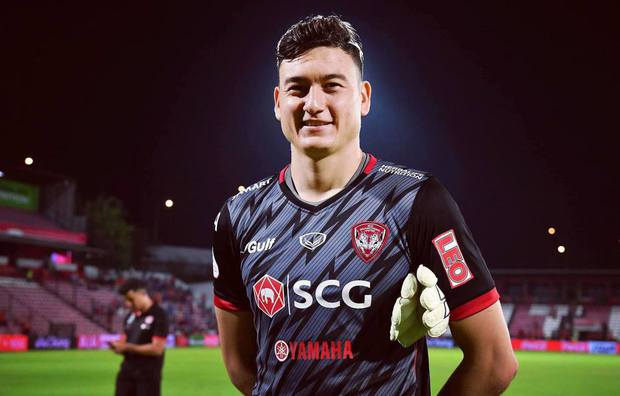 In 2019, Thailand's Muangthong United club "broke the safe" of $500,000 to recruit Van Lam to compete in the Thai League, with a remuneration of up to more than 10,000 USD/month (about 230 million/month). In addition, Lam "West" was also given a private car for convenient travel.
In early 2021, Van Lam left Muangthong after the breakdown to join Cerezo Osaka (Japan) as a free player. According to many sources, the salary that Lam "West" receives at the new team is about 8.9 billion VND/year, much higher than domestic stars such as Quang Hai, Cong Phuong, Van Toan, Van Quyet. …
LUXURY HOME BUILDING, GUARANTEE "QUALITY" FASHION
Owning the top income level in the world of players has brought Dang Van Lam a desirable life. In mid-May, he made many people admire when he posted on his personal page showing off the luxurious space in his newly bought house in Ho Chi Minh City.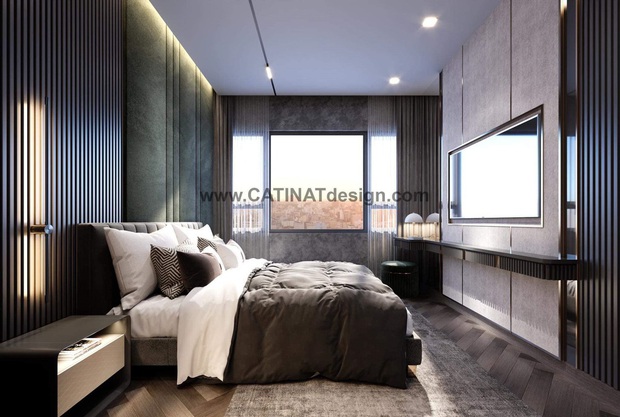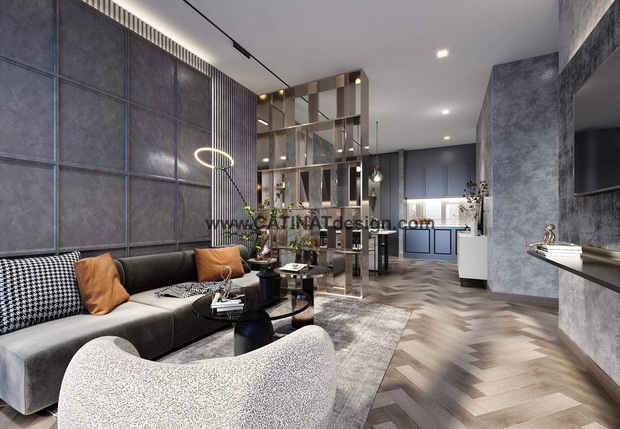 According to the architect, the house located in District 1 has a view overlooking Nguyen Hue pedestrian street and Thu Thiem bridge, which Lam bought more than a year ago. Through the shared image, it is easy to see that the space has the dominant gray tone with the "genuine" interior that exudes the luxury and wealth of the owner. Although the price is not disclosed, Lam certainly spends a lot of money to own a home located in the most expensive central district in Saigon.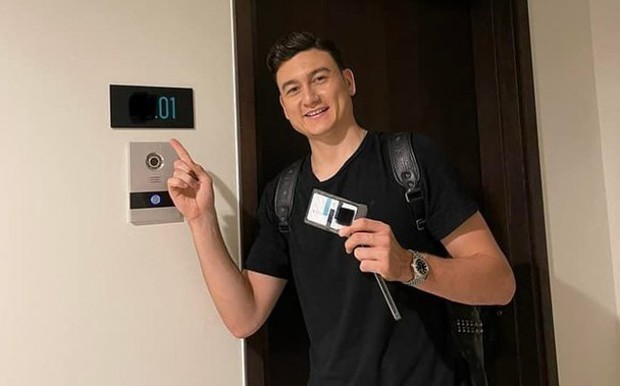 Dang Van Lam shows off his new house in Ho Chi Minh City.
In 2019, Van Lam once caught the attention of spending about 2 billion VND to buy a Volkswagen car for his parents. Meanwhile, he remains loyal to the Volkaswagen Passat that he bought in 2006 for about $42,000. This is a sedan with a nostalgic style that is popular with many Europeans.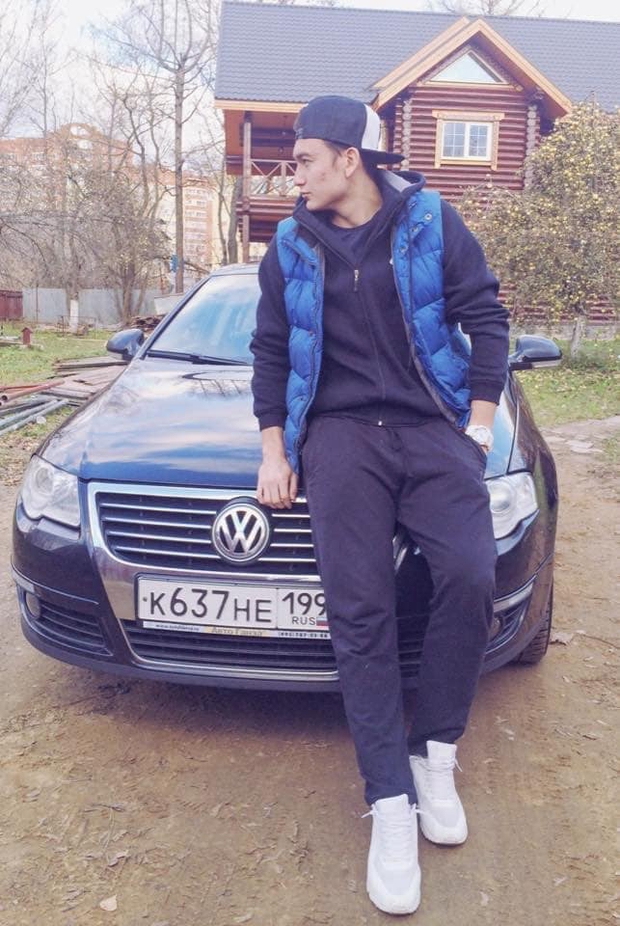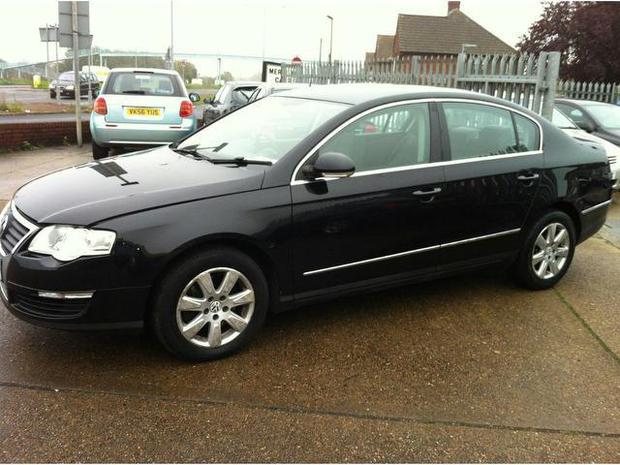 The Volkaswagen Passat was purchased by Lam in 2006.
When she removed the football outfit, Van Lam was considered "the person with the best fashion sense of the national team" according to Cong Phuong's comment. Lam Tay does not often wear expensive branded clothes, but always knows how to create her own highlight thanks to her "standard without adjustment" appearance and "extreme" way of dressing.
Many people jokingly say that Lam "is beautiful no matter what she wears". The truth is so. Through the pictures Van Lam posted on his personal page, it can be seen that he is a person who likes youthful and simple fashion styles. The height of 1m88 with a handsome and masculine face, compared to a model, helps Lam easily wear any outfit.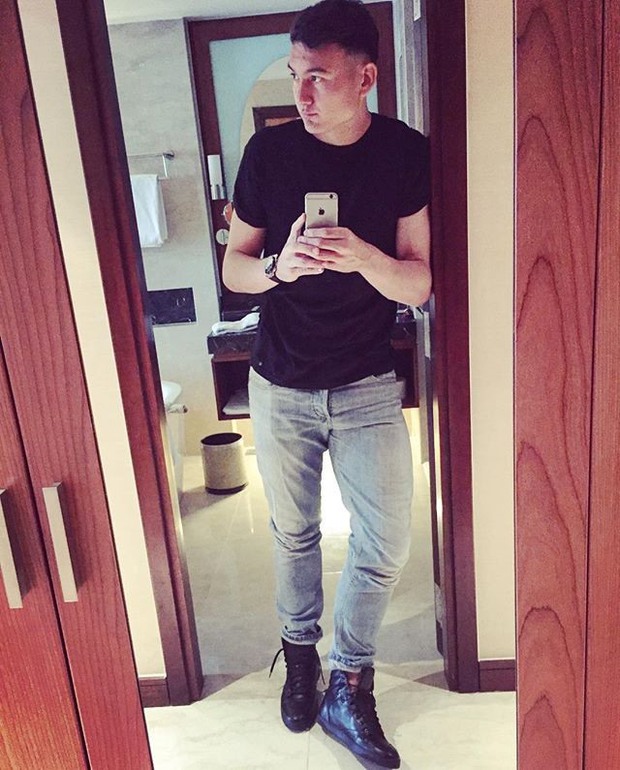 T-shirt combined with jeans emphasizes a strong, modern look.
Dang Van Lam is loyal to basic mixing recipes such as combining T-shirts with jeans or shorts. This arrangement gives him a healthy and dynamic image.
In particular, Lam is very fond of wearing sporty sneakers with baseball caps. In terms of outfit color schemes, his options are usually safe, not risky, not "playing" with bright colors.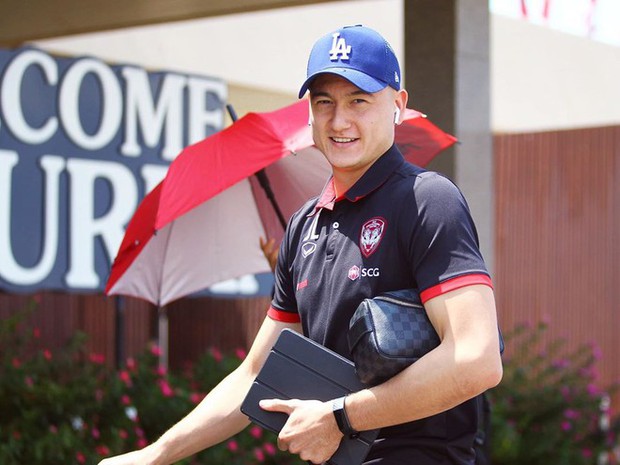 Louis Vuiton bag by Dang Van Lam.
The rare time Lam Tay wears expensive clothes is when she appears on the street with a Louis Vuitton bag priced at $920 (more than VND 21 million), or a pair of Gucci's hit New Ace Sneakers at $650 (about VND 15 million). .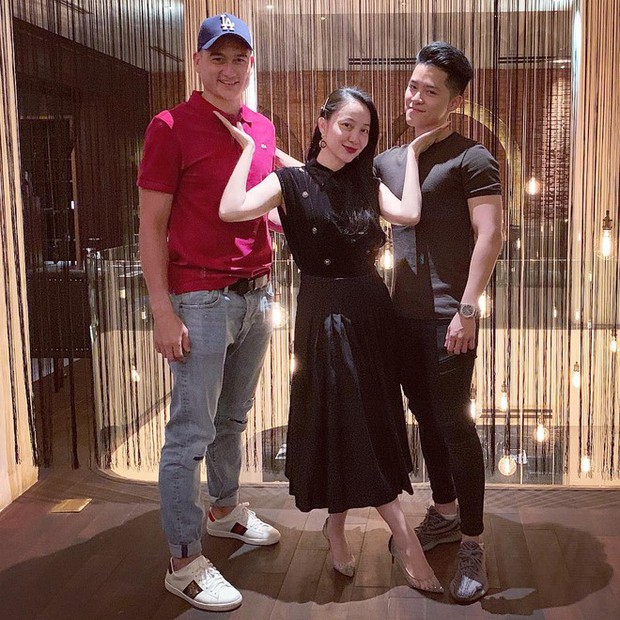 Gucci New Ace Sneakers for $650.
In addition, Lam also scored with the image of an elegant "marshal" when wearing a luxurious suit. Outstanding height and masculine appearance, Van Lam can completely invade the fashion village like a human. previous junior Bui Tien Dung.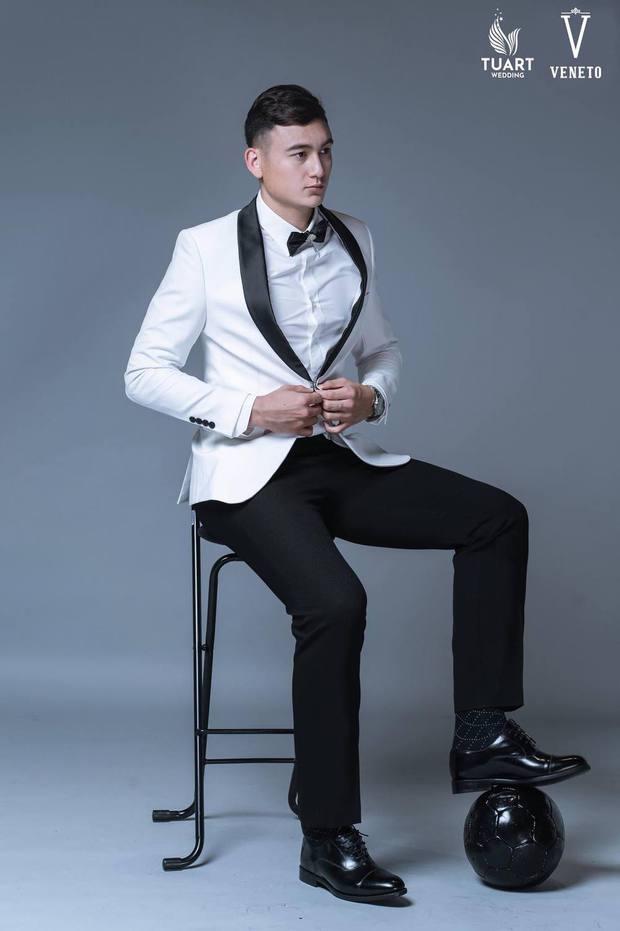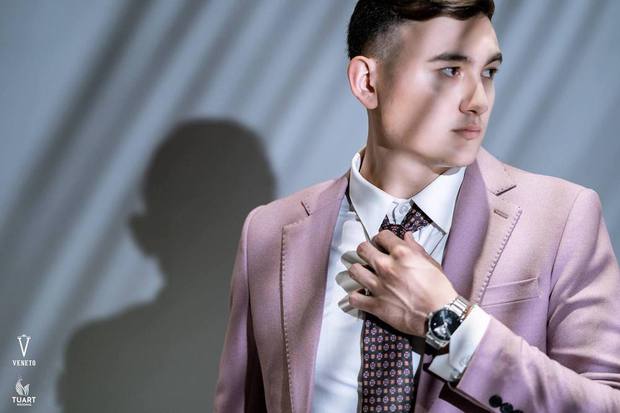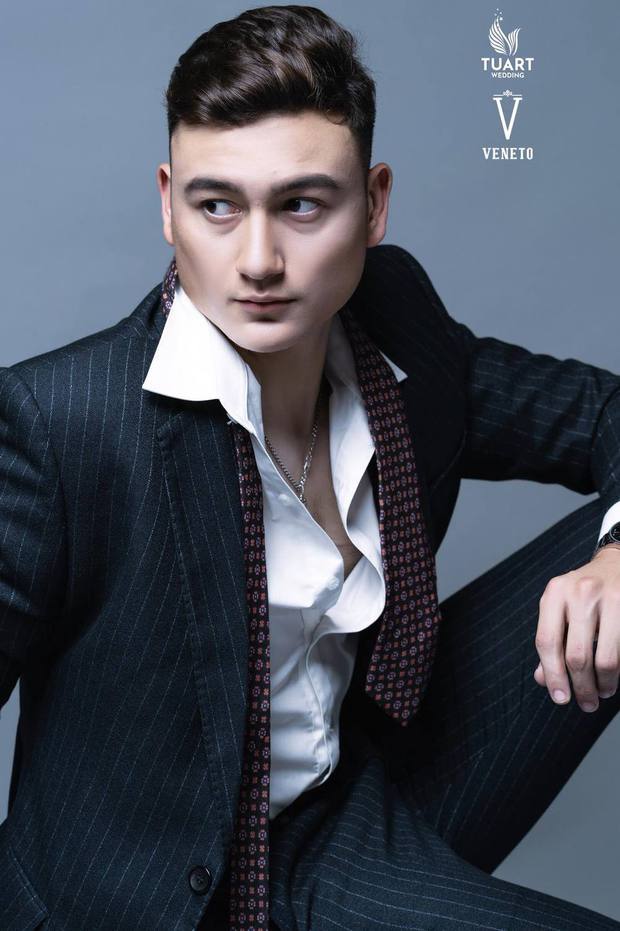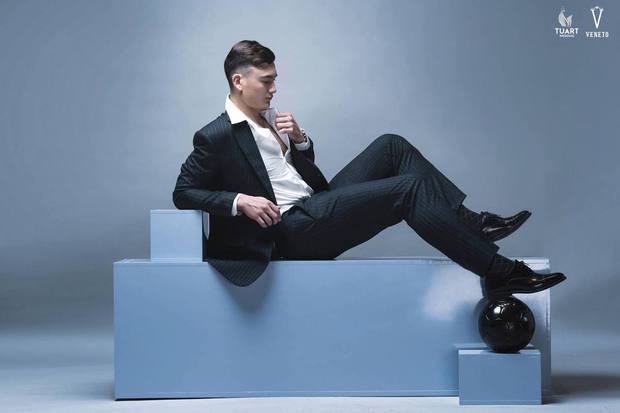 Dang Van Lam as the face of the suit company.
Thanks to regular gym exercises, Van Lam has a muscular body, toned 6-pack abs that easily attract women. This is the point that creates the perfect image of Dang Van Lam and deserves the title of "fashion king".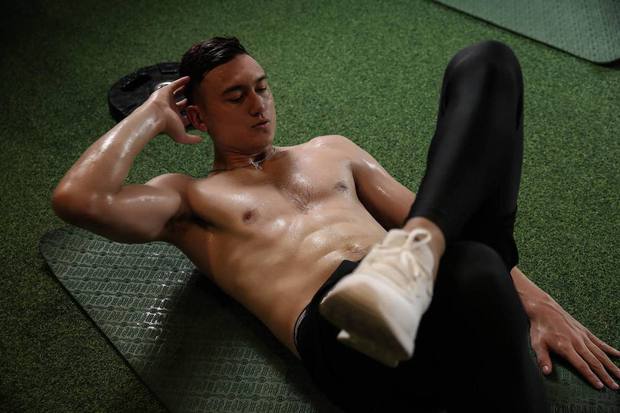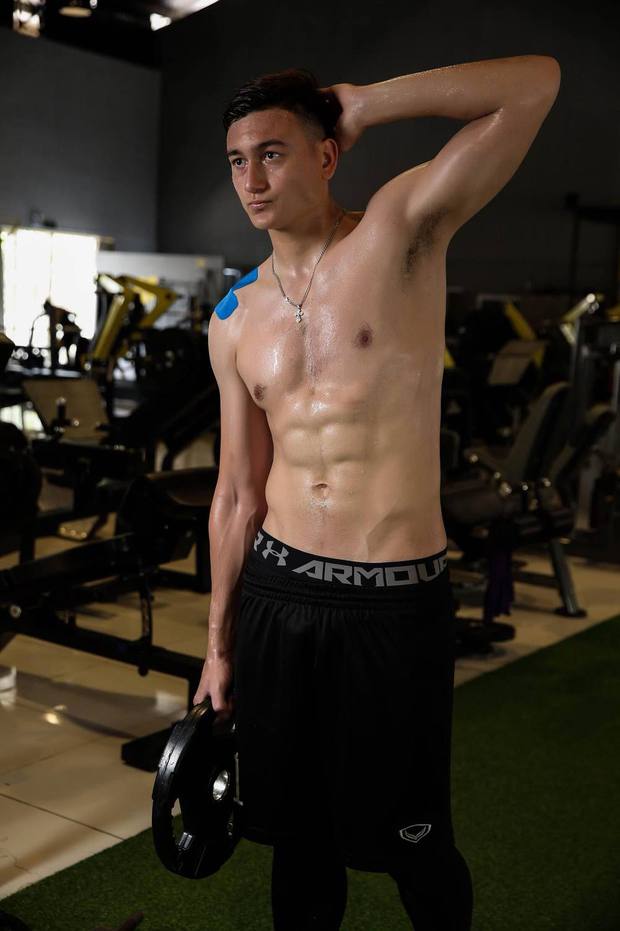 LOVE ALL HOTGIRL "HOT HOT"
Famous, high income and handsome appearance, it is not difficult for Dang Van Lam to win the hearts of girls.
When he first returned to Vietnam, Lam once dated long-legged model Ngoc Tuyen. Both of them have a common interest of preferring dynamism and modern and youthful style. Deeply attached and often shared many sweet moments, but in 2016 they went their separate ways.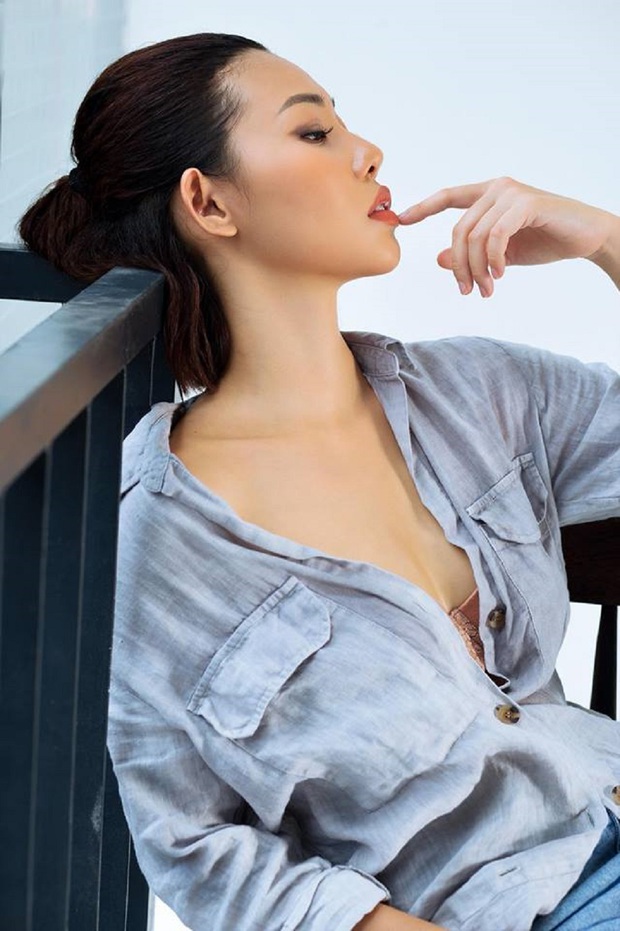 Indigo Pearl
Another pink shadow who also dated Dang Van Lam is hotgirl Thuong Vo. The beauty born in 1992 possesses beautiful beauty, hot appearance, once attracted attention when entering the television lens in the semi-final second leg of the AFF Cup 2018 between Vietnam and Indonesia. However, the couple's love affair lasted only a year and then broke up.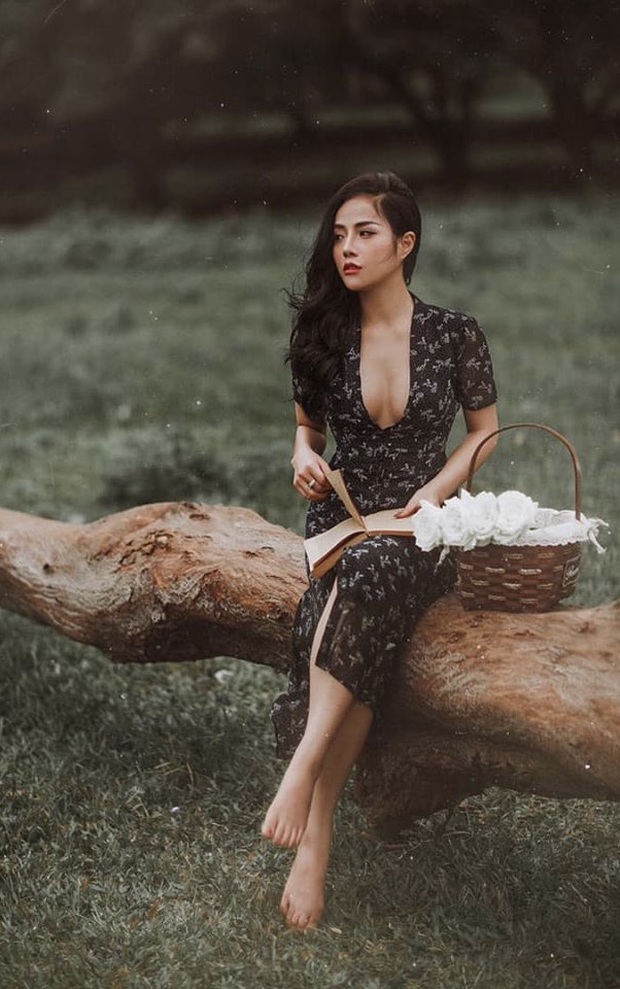 Thuong Vo
At the present time, Dang Van Lam is happy with his 2-year-old girlfriend, Bui Thi Yen Xuan. The two covered social networks from mid-September 2018 when they were caught up in dating rumors, but it was not until early 2021 that the couple officially went public.
Yen Xuan is a gym PT, thanks to regular gym exercises, she maintains a hot body with extremely standard 3-round measurements and is dubbed the "hotgirl in the gym". Around the time Dang Van Lam competed in Thailand, she often visited and took good care of her boyfriend.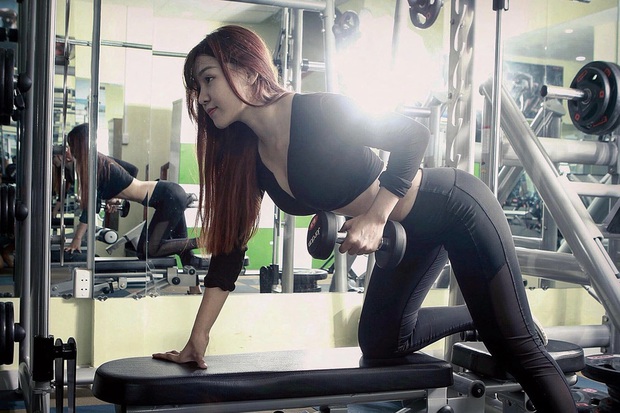 Yen Xuan is Dang Van Lam's current girlfriend.
For more than 3 years together, Van Lam – Yen Xuan is considered a "talented boy and girl" couple. Lam "West" also brought his girlfriend to meet his parents in Russia, thanks to that, Yen Xuan has a good relationship with all members of the goalkeeper's family.
After a period of difficulties due to injury, Dang Van Lam was ready to return to the national team when he was called up by coach Park Hang-seo for a friendly match with Afghanistan in early June.
The appearance of "Spider-Man" in the wooden frame is considered a positive signal for the team, and at the same time a step for Lam "West" to regain the feeling of the ball before entering important tournaments at the end of this year. .
You are reading the article
Buy a luxury house, ride a classic car & fall in love with all the hot beauties

at
Blogtuan.info
– Source:
cafebiz.vn
– Read the original article
here