Life Style
Children who sleep before 9 pm and children who stay up late will have 5 differences
Minh Minh's parents often leave work late, come home at 7 pm. After the whole family finished eating, waiting for the son to do his homework until 9 pm, the whole family sat down to watch TV or go out to play. Therefore, they often go to bed at 11.30 or 12 o'clock at night.
Still knowing that it is not good for children to sleep late, but Minh Minh's parents could only spend time with their children at that time. This gradually becomes a permanent habit.
It wasn't until Minh Minh entered secondary school, during the opening ceremony, that his parents panicked when they realized that their child was short and looked weaker than many of his peers. He had to stand in the first row, looking "short" compared to everyone else.
Studies have shown that growth hormone secretion peaks between 9pm and 1am and between 5am and 7am. During sleep, the organs also constantly repair and develop themselves. If the child does not sleep deeply at this time, growth hormone will not be secreted, directly affecting the height and brain of the child.
Especially at preschool and primary school age, children who do not get enough sleep will have difficulty concentrating and react slowly in the process of learning and playing. At the same time, children will also have a weakened immune system, making them more susceptible to illness.
The difference between children who go to bed early and children who stay up late
1. Going to bed early will form better sleep habits
Many parents believe that the longer the child stays awake, the more physical energy is consumed. At that time, the child will sleep more easily than usual.
However, a study has proven: The later a child sleeps, the longer it takes to be ready to fall asleep. Meanwhile, children who go to bed before 9pm are often more accustomed to sleep, and can now fall asleep right away. Children also toss less and sleep more deeply.
2. Early sleep is good for both height and brain
In the early stages of a child's development, growth hormone plays a very important role and only appears when the child is asleep. Therefore, the sooner the child sleeps, the more likely this hormone can be fully produced, contributing to the process of promoting the height and brain of the child.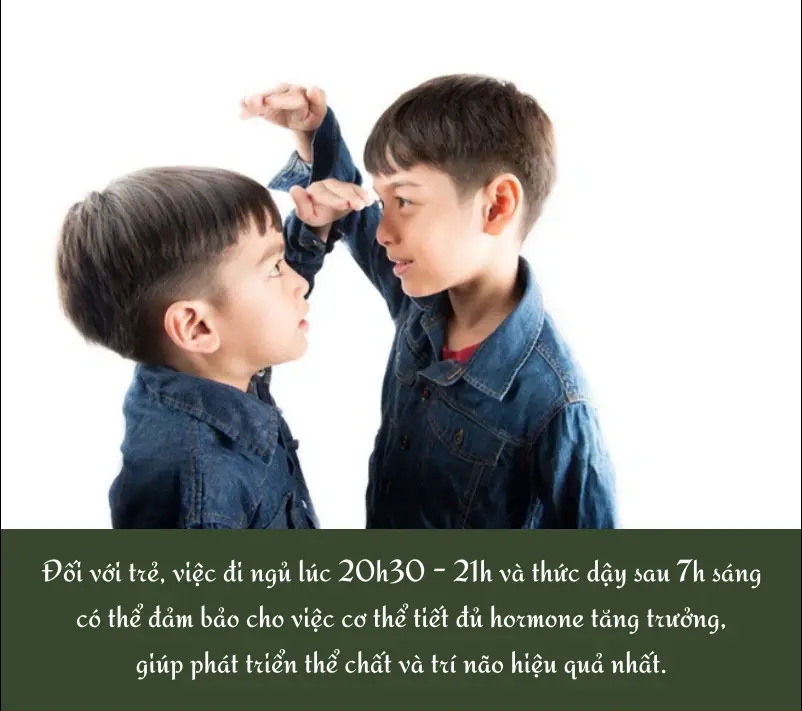 3. Enough sleep will make you healthier and more active
According to Parents, children will be enhanced their ability to learn, absorb and function when they have quality sleep. This helps children develop comprehensively, healthier, away from the risk of some seemingly unrelated diseases such as overweight, obesity or Alzheimer's…
Meanwhile, children who stay up late are more likely to catch colds and minor illnesses more often. This is because during deep sleep, the body produces various substances, including cytokine proteins, which are mainly used to prevent infection and disease.
Lack of sleep will affect the number of cytokines, the resistance of the immune system will decrease, and it will be more susceptible to infectious diseases and colds. Parents should ensure children's sleep time so that the body is fully rested, which can promote repair and regeneration of various systems in the body.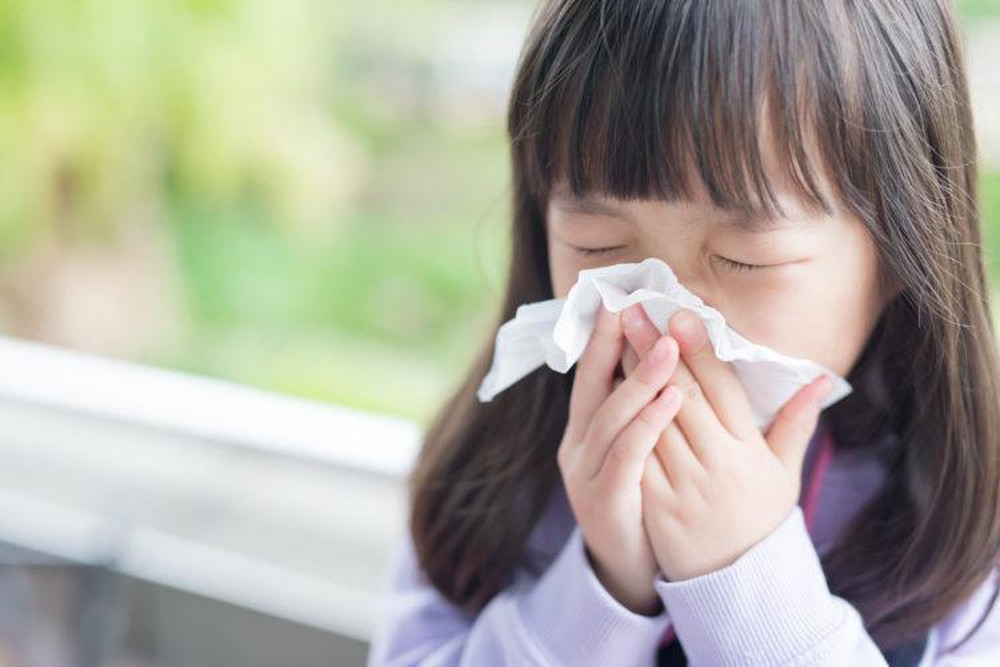 Illustration. Source: Internet
4. Children staying up late are harmful to the heart
For adults, lack of sleep can make us often feel tired, weak, and short-tempered. Young children are equally affected when they do not get enough sleep over a long period of time. Children will be overstressed, feeling more excited and uncomfortable.
When mood swings are extreme, it increases blood pressure, speeds up heart rate and breathing rate, and raises the risk of cardiovascular disease if this goes on for a long time.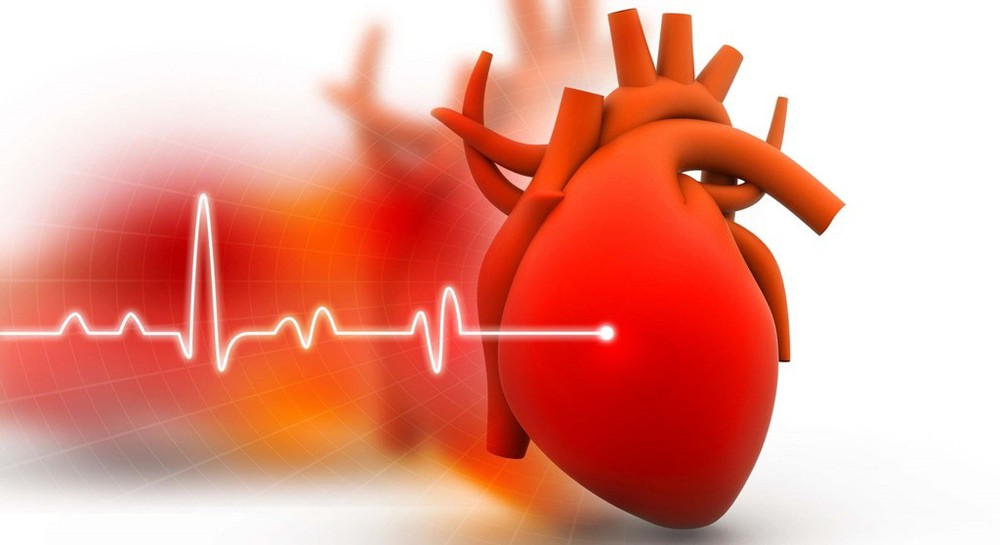 Illustration. Source: Internet
5. Increased risk of obesity when children stay up late
Fat cells produce leptin when you eat too much, which signals the brain to stop eating. However, lack of sleep will increase ghrelin, inhibit leptin, so children who do not get enough sleep can cause obesity.
At the same time, while children who sleep early have enough energy and alertness to be active, play and exercise all day, children who lack rest will always be tired and lazy. This increases the risk of being overweight, causing the body to become increasingly unhealthy, weak, retarded and diseased.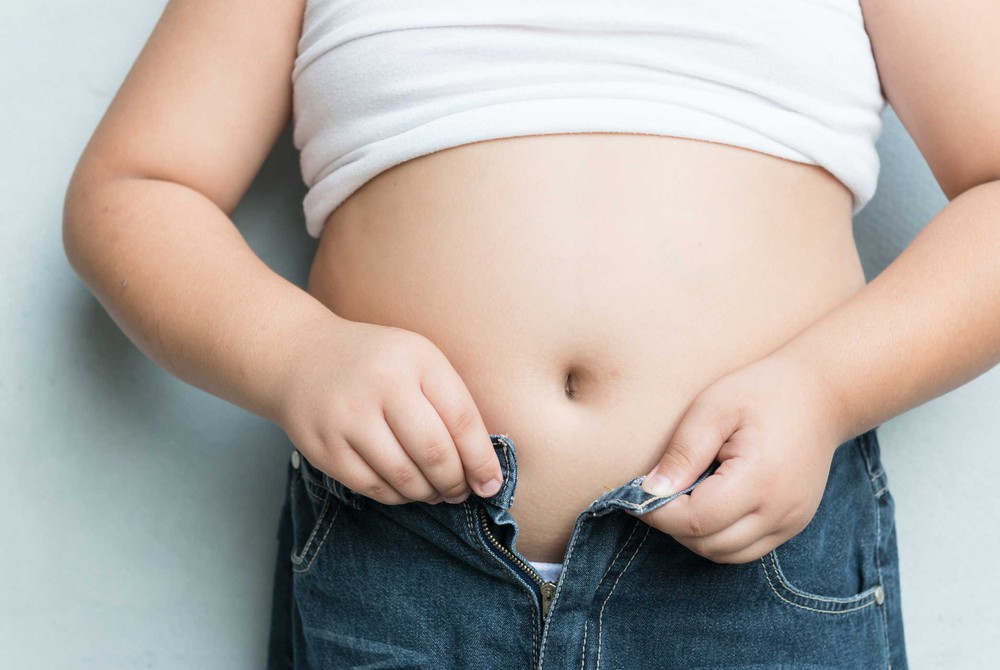 Illustration. Source: Internet
It can be seen that early sleep habits not only help the brain work faster and enhance memory, but also have a great impact on physical health. The harmful effects of sleeping late on children are huge. Therefore, parents need to build the habit of going to bed early and waking up early for their children.
To make it easier for children to fall asleep, parents should prepare a quiet and comfortable environment. You can turn on the night light with soft light or turn it off completely, the space is airy, avoiding the secret, the heat, hindering the process of children going to sleep.
In particular, do not let your child use electronic devices such as televisions, mobile phones or computers before going to bed because it will stimulate the brain. Thus, children are easily addicted, form bad habits, and affect the quality of sleep.
*According to Sina, 163
You are reading the article
Children who sleep before 9 pm and children who stay up late will have 5 differences

at
Blogtuan.info
– Source:
Afamily.vn
– Read the original article
here