On January 6, 2022, the Prime Minister officially signed and issued Decision No. 06/QD-TTg approving the "Project on developing the application of population data, identification and electronic authentication for service. digital transformation of countries in the period of 2022 – 2025, with a vision to 2030".
To implement this project, the Ministry of Public Security has recently worked with a number of banks to pilot the integration of chip-based citizen identification cards to replace ATM cards. Specifically, from May 9, 2022, the Center for Research and Application of Population Data and Citizen Identity – Department of Administrative Management of Social Order (C06) – Ministry of Public Security cooperates with the Bank Bank for Investment and Development of Vietnam (BIDV) is the first bank to pilot it in Hanoi.
Ms. Phan Thi Thanh Nhan, Director of the BIDV Bank Card Center said: "To implement the project, BIDV has researched and closely coordinated with the Center to research and apply population data and public identity. People – The Ministry of Public Security has developed and implemented an application solution for authentication using CCCD chips in a number of banking transaction channels.
On the basis of the biometric authentication solution integrated in the CCCD chip provided by the Ministry of Public Security, BIDV has researched and is the first bank to successfully deploy the CCCD chip authentication application in banking transactions. From May 9, 2022, BIDV customers can use CCCD chip to actively deposit, withdraw and transfer money using CCCD chip at a number of multi-function ATM channels (CRM) and (Ezone) at some points. pilot implementation of BIDV".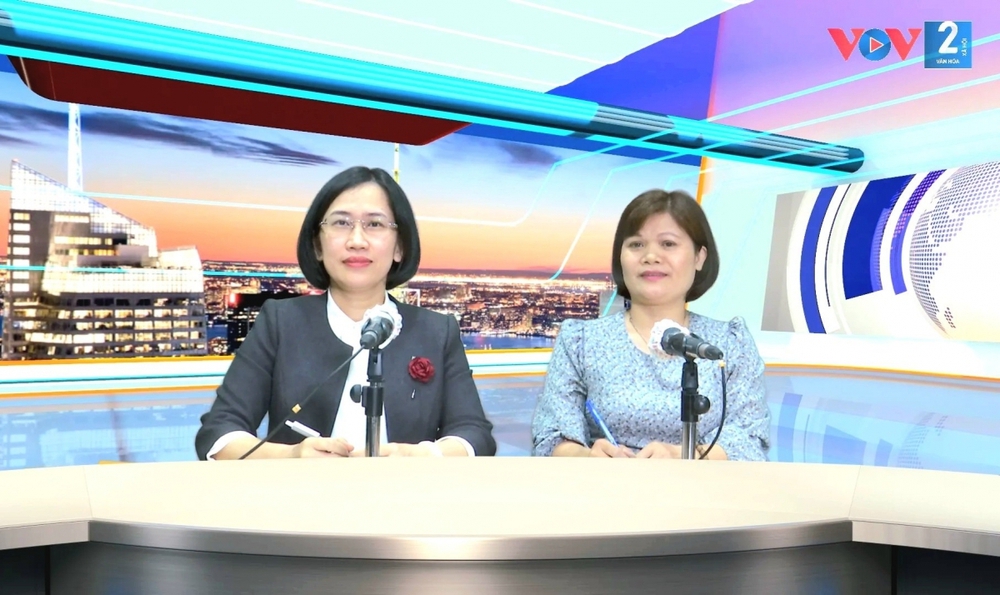 Thus, people have a new form without needing a bank card or QR code on the digital banking application. To perform this transaction, customers need to have a CCCD chip with a chip plus an account and issue a domestic debit (also known as an ATM card) at BIDV. According to Ms. Phan Thi Thanh Nhan, implementing this project brings a lot of meaning and benefits.
On the customer's side, the verification and reconciliation of information through the chip-mounted CCCD makes customer transactions simple, convenient, safe and fast. Customers can actively deposit and deposit money on automatic teller machines.
"The first benefit is increasing the ability to perform transactions for customers. Besides making transactions with Bank cards, customers can use CCCD chip (which is always carried around) to make deposit and withdrawal transactions at automatic teller machines that accept CCCD's chip. Bank. The second benefit is very fast and convenient, reducing procedures and papers, saving transaction time for customers and the bank. And especially, there are no costs for customers compared to transactions with ATM cards "- Ms. Thanh Nhan emphasized.
Bringing a lot of benefits, reducing procedures and papers, saving transaction time… However, this form of withdrawal is still quite new, people inevitably wonder if it is safe. no, especially the privacy of personal information?
Answering these questions, Ms. Thanh Nhan explained: "When collaborating with the Ministry of Public Security to develop the chip-based CCCD acceptance service, BIDV always aims to increase benefits and convenience for customers but still ensure the elements. People's safety is the most important factor.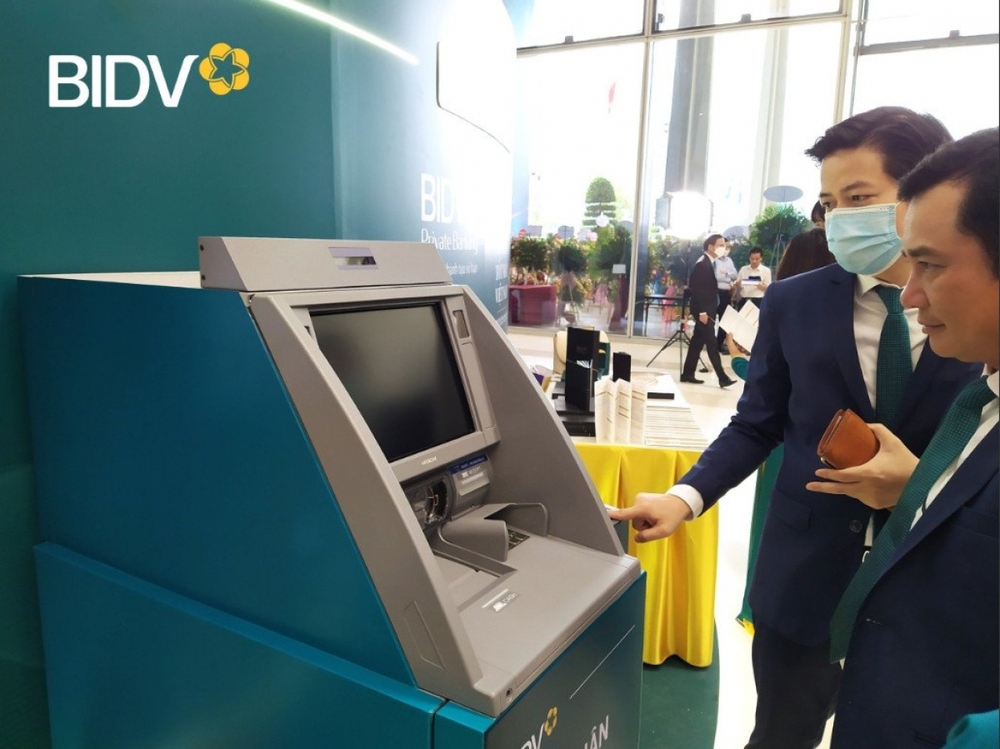 Firstly, in terms of customer information security, the entire process of customer identification and authentication is provided by technology solutions of the Ministry of Public Security. The bank only receives the chip-based CCCD authentication results from this solution without saving any personal information of the customer during the transaction process, so there can be no problem of revealing customer information. . Second, for transactions using a chip-mounted CCCD, the following factors must be ensured:
– CCCD card with chip.
– Face/fingerprint biometric matching with data stored in CCCD chip;
– Verify PIN of the card selected by the customer.
Thus, in the event of loss or misplacement of the CCCD chip with the chip, the person who found it will not be able to use the chip mounted CCCD to make a withdrawal."
Responding to the press, Lieutenant Colonel Nguyen Thanh Vinh, Deputy Director of the Center for Research and Application of Population Data and Citizen Identification – Ministry of Public Security also affirmed: "In the past, if you lost your ATM card or revealed your password, you would lose your ATM card or reveal your password. Others can use ATM cards to withdraw money. However, with this new method, integrated with CCCD chip with face and fingerprint authentication process, it is impossible for others to withdraw money, so we can rest assured that when we lose our CCCD card, we cannot lose it. money is okay".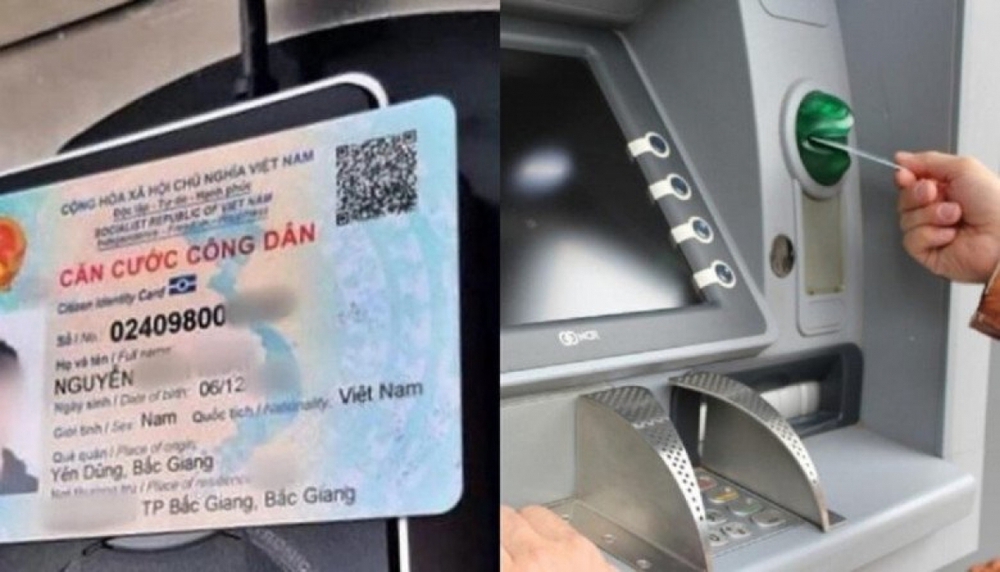 Convenient and safe for both customers and banks. However, to implement this process, it is necessary to ensure the technical infrastructure of machines and technological solutions. In addition, currently, we have regulations on opening bank accounts, management and use of citizen identification cards.
However, data management and CCCD use fall within the scope of administrative management, while banking transactions belong to civil transactions, so many argue that the integration of CCCD and bank cards to perform effectiveness needs more legal bases.
In the future, many utilities will be integrated in the chip-based citizen ID card with the expectation that it will gradually replace and integrate personal papers on the national database on population. But the most important thing is still to ensure transaction safety and privacy of personal information. The conditions of technology and technical infrastructure we have been perfecting.
Equally important is the legal corridor. Technical and technological infrastructure and legal corridors are likened to a couple of thousands of miles. Having enough of these two devices, the integration of population data management in general and the integration of chip-based citizen identification cards with ATM cards in particular can be firmly established on the journey of national digital transformation.
You are reading the article
Convenient but safe?

at
Blogtuan.info
– Source:
Soha.vn
– Read the original article
here