Some time ago, Business Insider – an online newspaper about American businesses, celebrities and technology news published an article about "Rich Kids of Vietnam". In addition to discussing the luxurious lives of the young boys and girls, the article also "calls out the names" of the most prominent members of the association. And accordingly, names like: Nguyen Dang Tieu Giang, Tien Nguyen, Jolie Nguyen … are considered the most popular names.
Not only possessing beautiful beauty, these 3 ladies also always make people "cross-eyed" before the rich life, wearing branded goods every day.
1. Nguyen Deng Tieu Giang
Tieu Giang (1993) is considered the "oldest sister" of the Vietnamese rich kid association, she is the daughter of a giant who sells ordinary cars and supercars in Vietnam. After graduating from university in Singapore, Tieu Giang moved to the US to settle down and get married. Up to now, even though she has become a mother of 2 children, Tieu Giang has never stopped people from paying attention to her lavish life.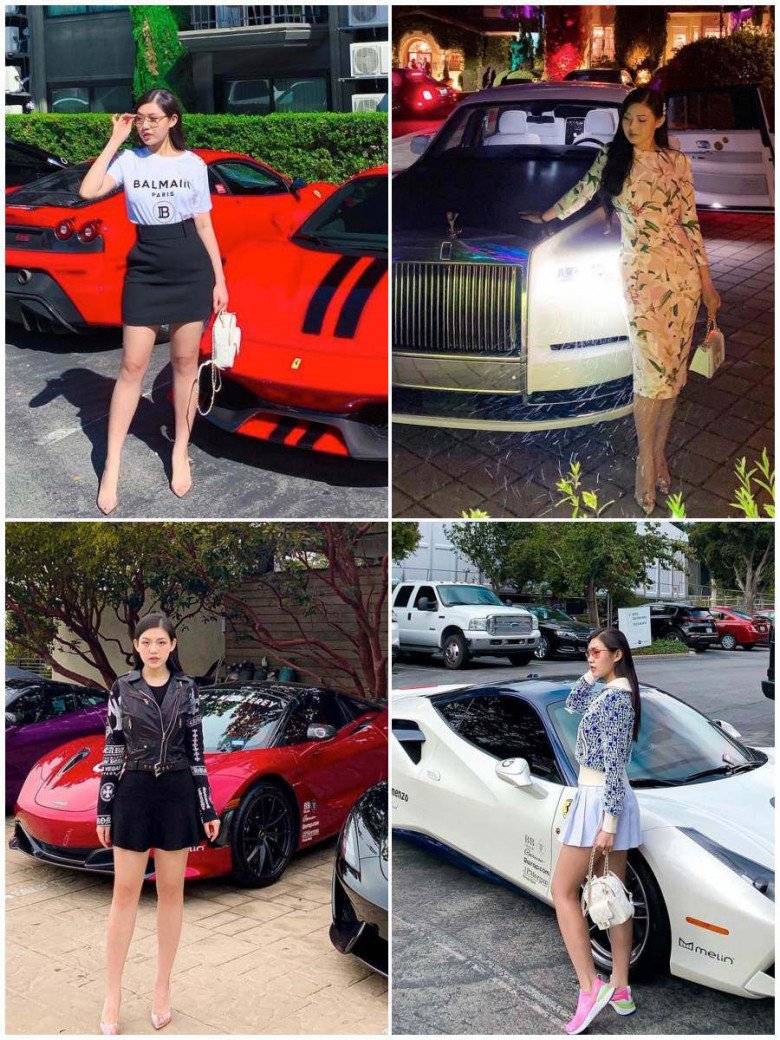 As the daughter of a "super car tycoon", it is not surprising that Tieu Giang always shows off her virtual photos in luxurious clothes, standing next to the most luxurious cars from Huracan, Bentley, Rolls Royce to Maserati…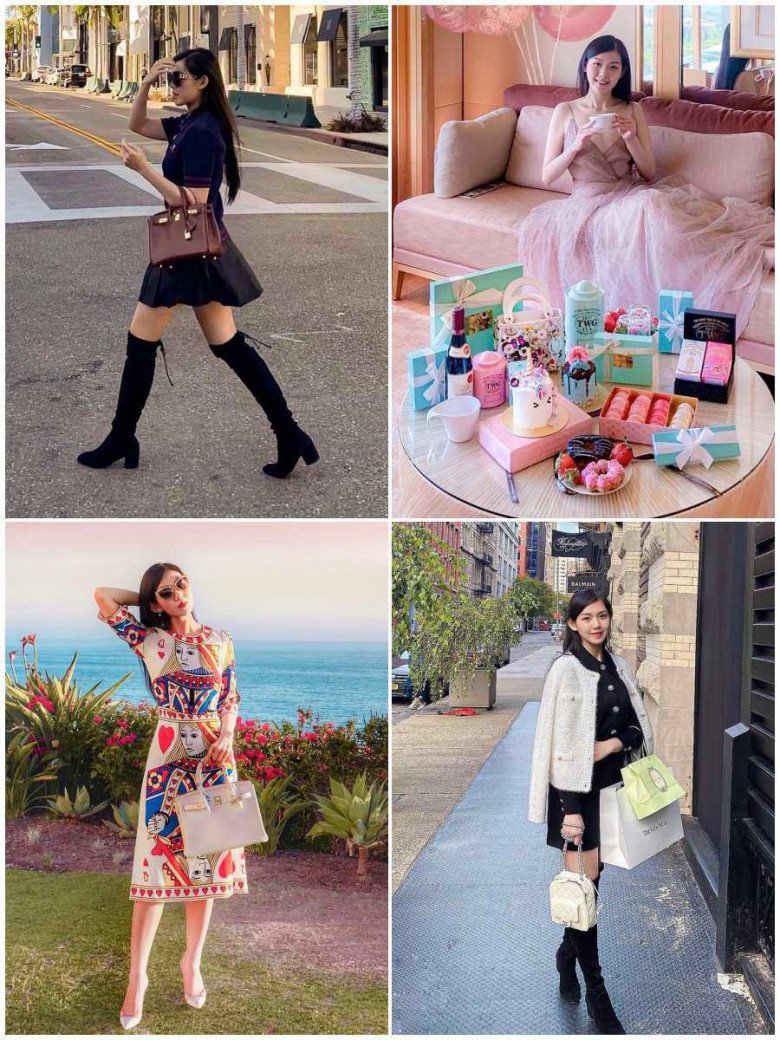 The brand wardrobe that gathers most of the world famous fashion brands such as Dior, Hermes, Gucci, Chanel, Fendi, Louis Vuitton… of 9X is always the desire of millions of girls. There are even outfits for girls that are priced at the price of the whole villa.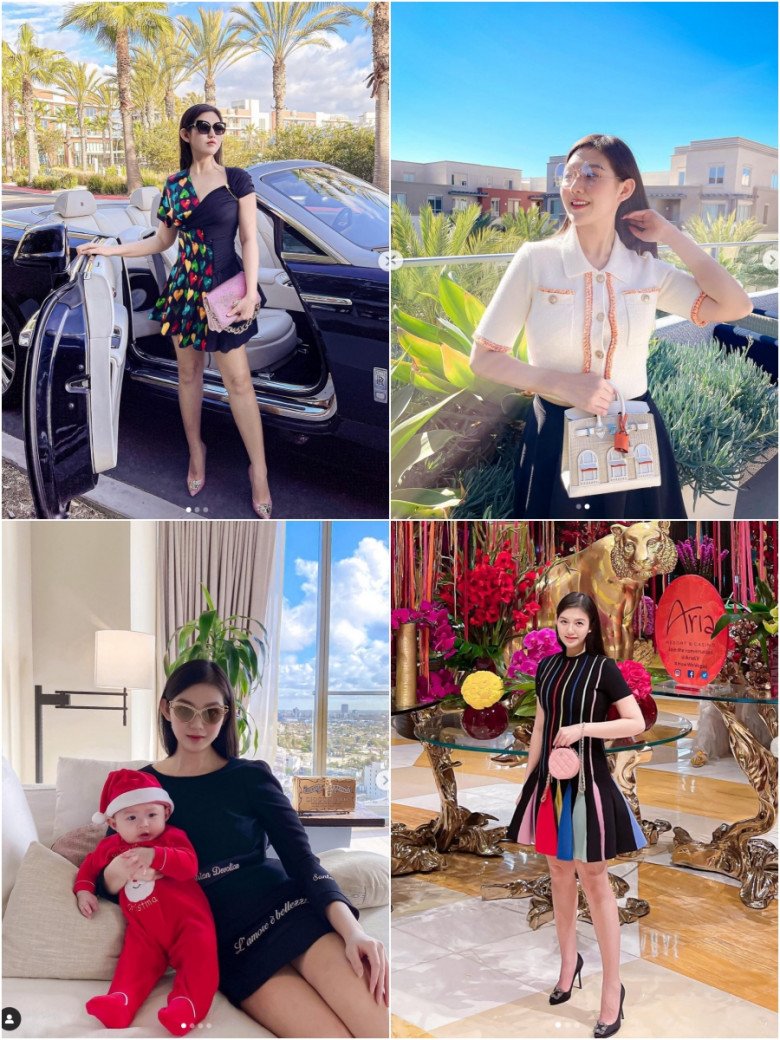 Until now, even though she is a mother of two children, Tieu Giang still maintains her excellent fashion style, cross-eyed fashion. Almost every time she goes to the street, she uses a different outfit and has never worn the same thing. Resonating with charming appearance, beautiful beauty, Tieu Giang's images always make people drunk.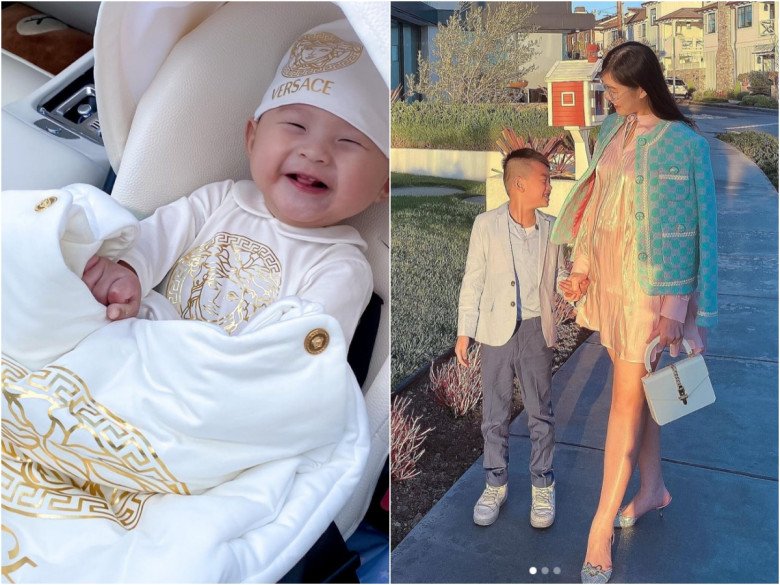 Even the two little boys are taken care of by their mother for expensive branded clothes. This much is enough to show that the title of the eldest sister of the rich family of Tieu Giang is not a vain name.
2. Tien Nguyen
It is not by chance that Tien Nguyen (Nguyen Thao Tien, 1997) is called "the first rich Vietnamese kid". That's because besides being the daughter of billionaire and "brand name king" Johnathan Hanh Nguyen, Ha Tang's brother-in-law also possesses a luxurious temperament and a genuine fashion sense that not everyone can "swing".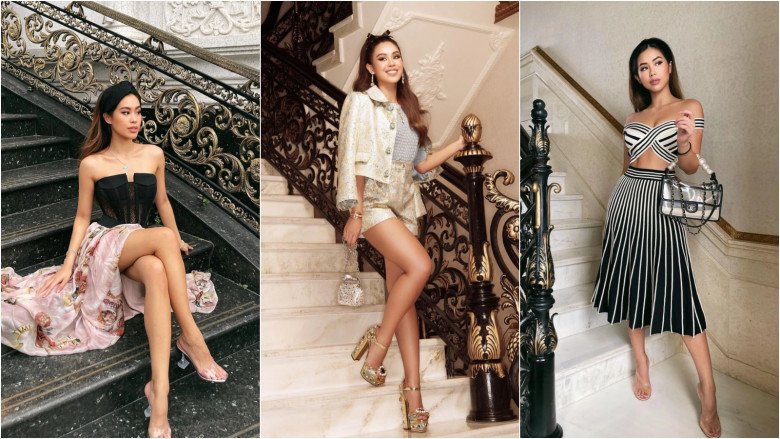 The trillion-dollar corporation is famous for its beautiful beauty and absolutely beautiful fashion style in all circumstances. Accordingly, the beauties born in 1997 often appear in outfits that help show off their extremely eye-catching and luxurious figure as the daughter of a tycoon.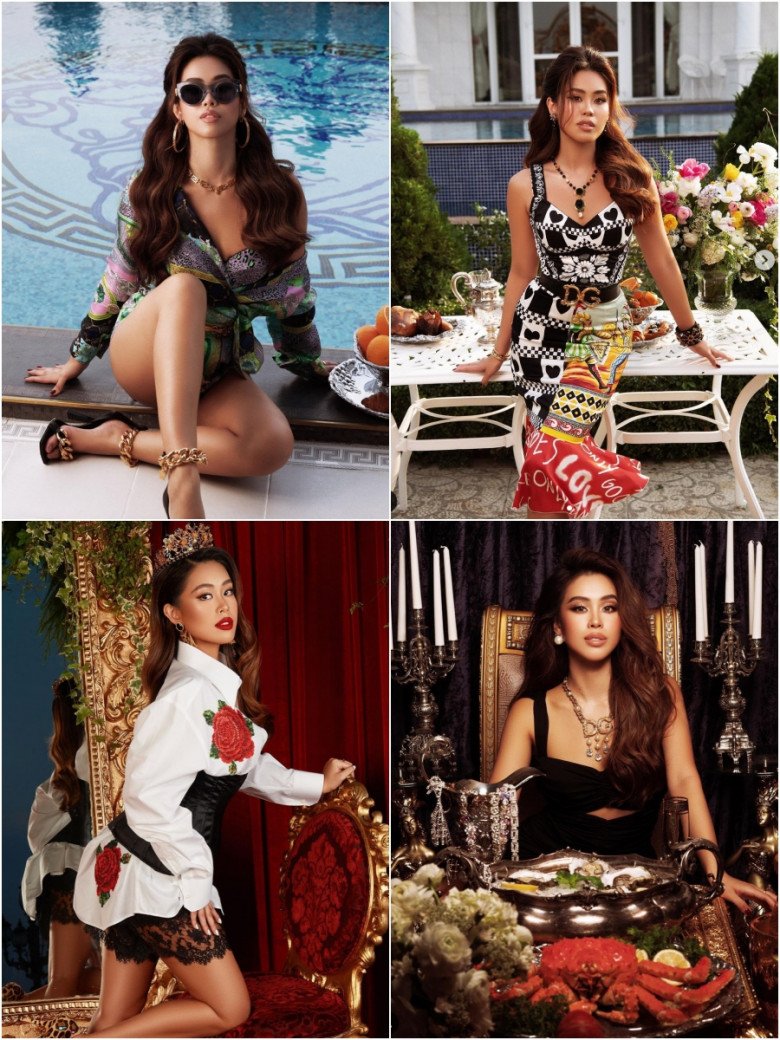 Although height is not an advantage, she has 3 standard rings and hot brown skin. Resonating with high aesthetic gout, every time Tien Nguyen "dresses up" she makes the whole social network wobble because she is so respectful and attractive.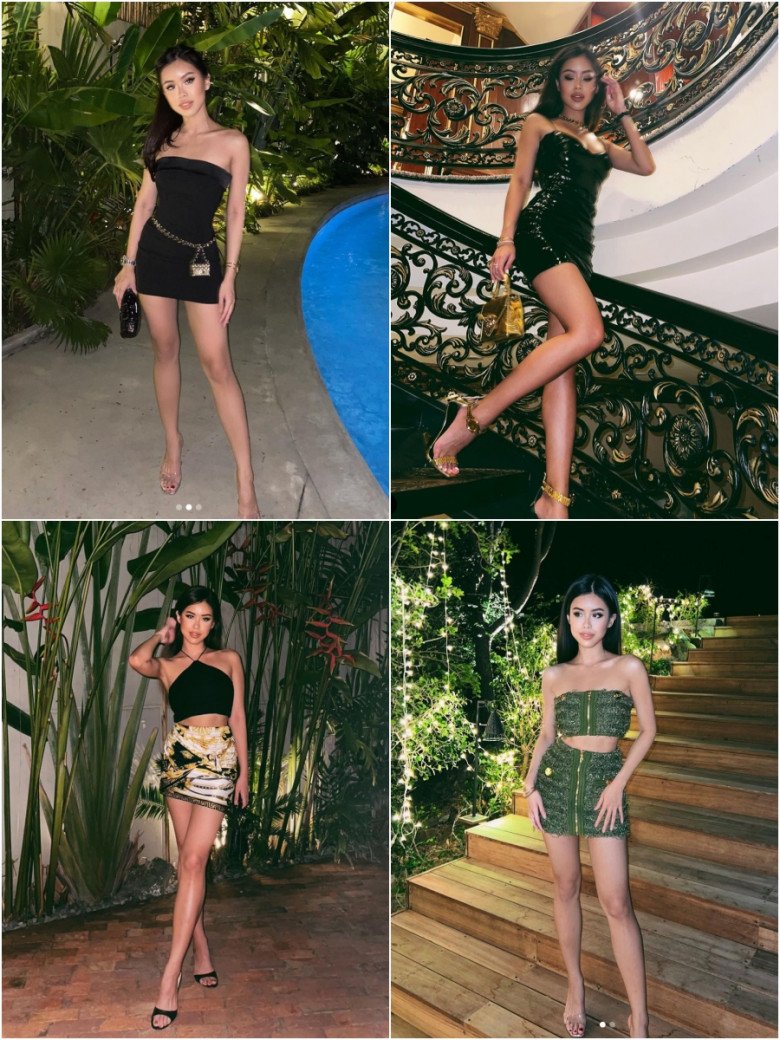 In particular, the 9X girl does not encapsulate herself in any style. When "dressing up" sexy, Ha Tang's brother-in-law often prioritizes short bodycon dresses that embrace her body curves. Combined with footwear accessories, luxury handbags, her title of "first rich Vietnamese kid" is even more confirmed.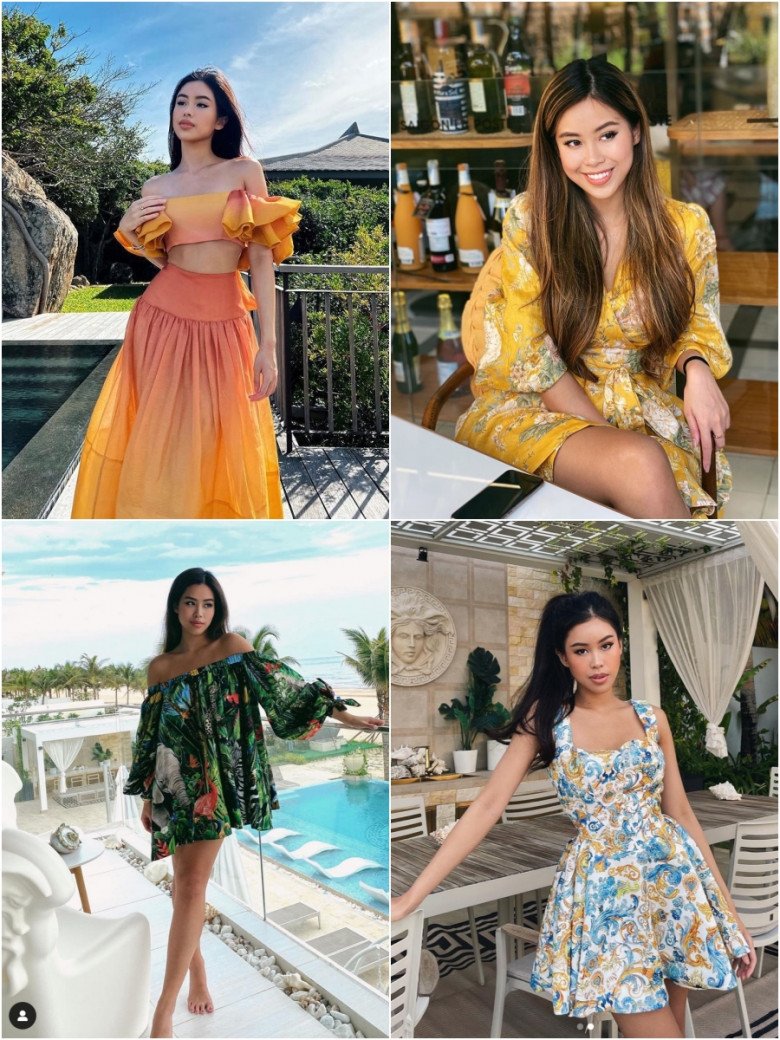 Meanwhile, every time she dresses up and dresses up, Tien Nguyen also exudes a very unique charm that makes people more and more intoxicated. And in every outfit that she wears, everyone has to sweat when looking at the price.
3. Jolie Nguyen
Despite leaving Vietnam after the scandal and enjoying life in Australia for 2 years now, Jolie Nguyen is still considered one of the cult rich kids of the rich family. Not only impressed by her "tram anh anh" background, Jolie Nguyen is also the only Miss on the list of "Rich Kids of Vietnam".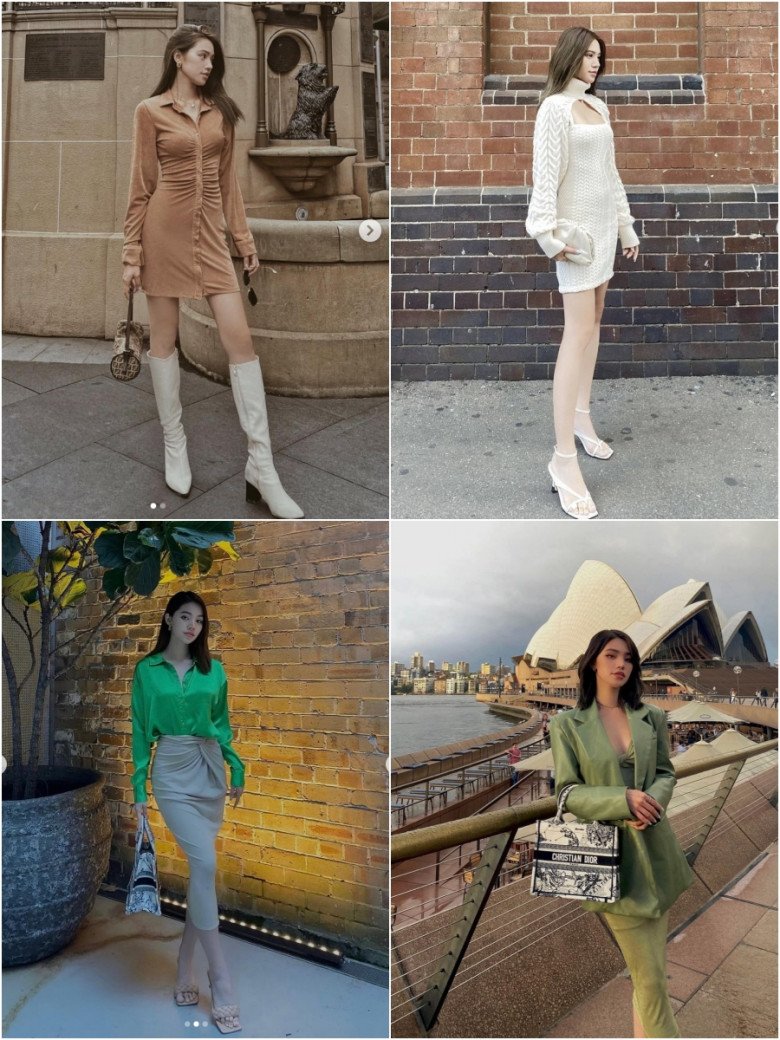 Although only 24 years old, Jolie Nguyen owns a warehouse of branded goods that is not inferior to anyone. Each image of Jolie Nguyen is always luxurious and filled with expensive brands from many famous fashion houses that are considered only for "elite" such as Chanel, Dior, YSL, Burberry…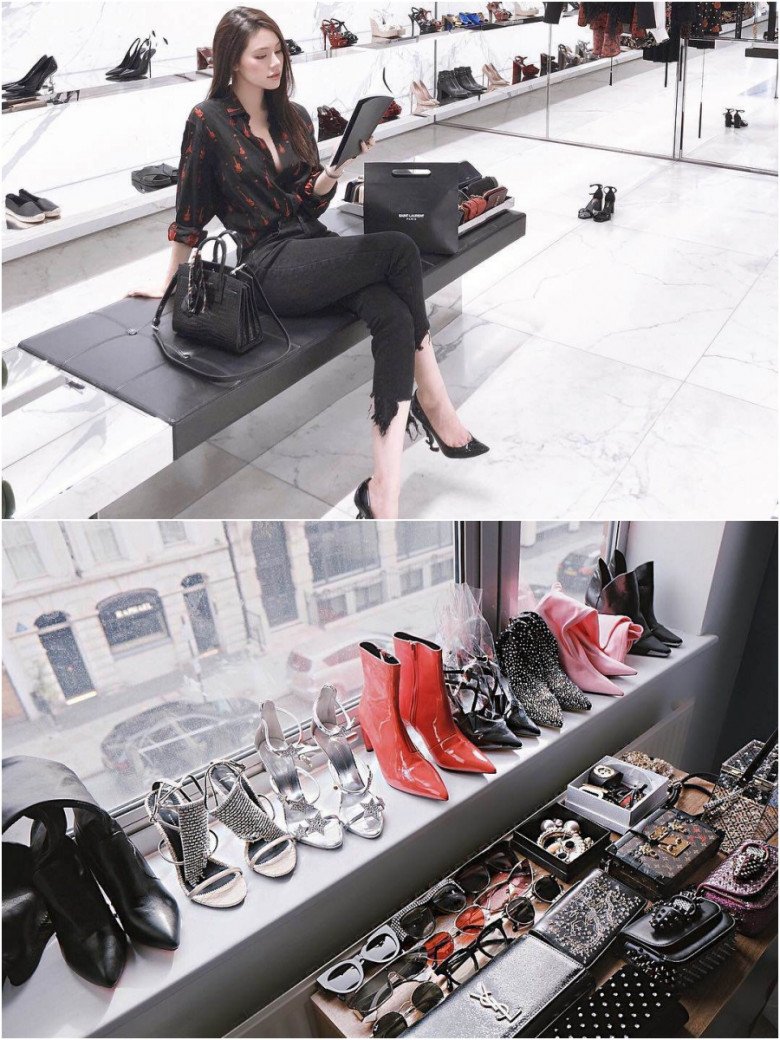 9X also once said that he spends more than 500 million VND per month on shopping and taking care of himself, making people even more surprised by his wealth.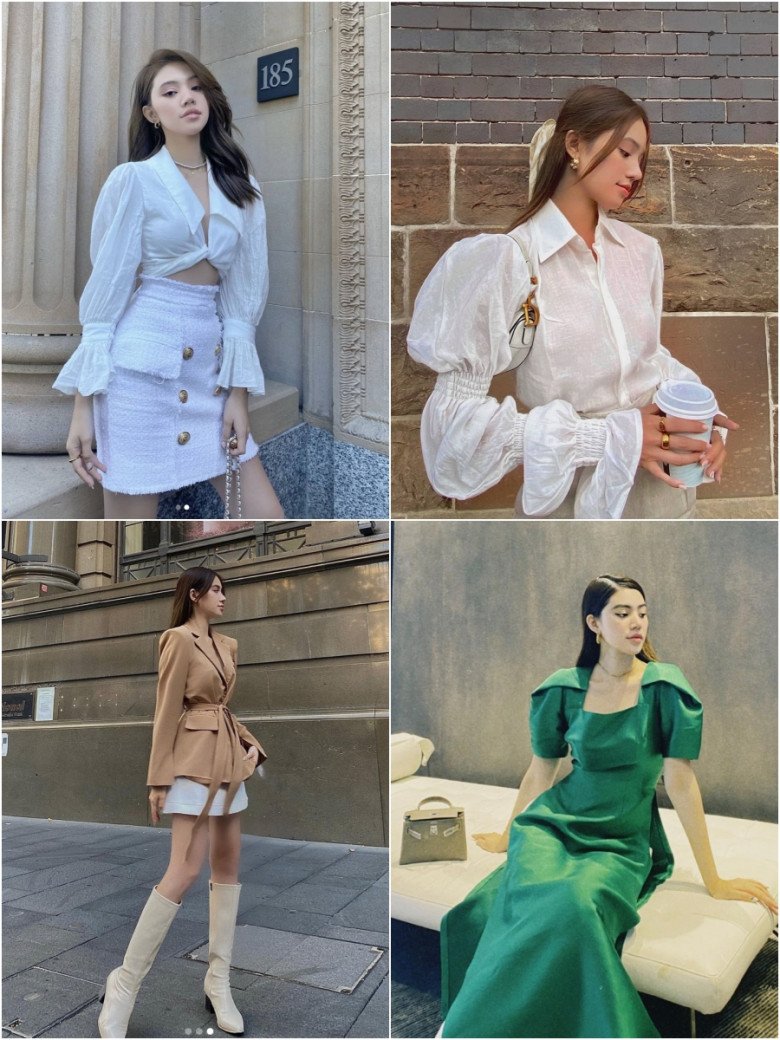 Especially thanks to her outstanding appearance, height of 1m70 and measurements of 86 – 58 – 88 (cm), she seems to be beautiful no matter what she wears. However, Jolie Nguyen loves more than the elegant and elegant style of the tycoon's daughter, not falling into a sexy and seductive image.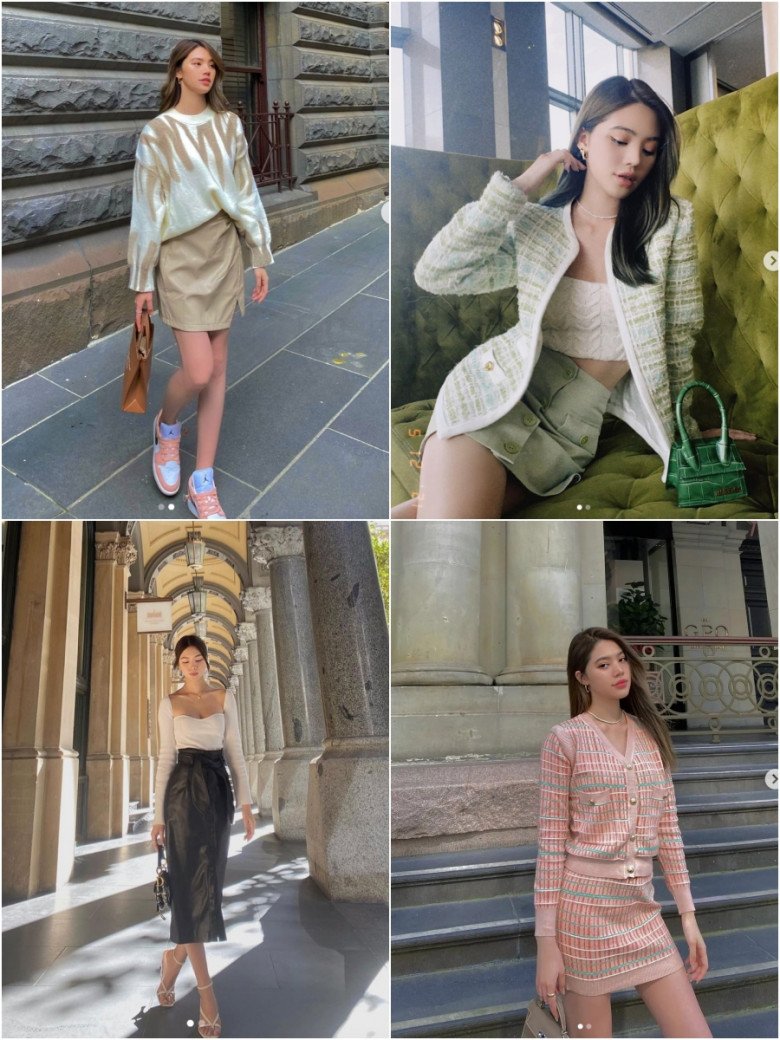 Although she has moved to Australia to live, but Miss Jolie Nguyen often treats the eyes of the people with a series of outfits "smelly of money". Compare the number of these luxury items with her former close friend Tien Nguyen, perhaps both are "half-pound people".
You are reading the article
Excess beauty, abundant money, all year wearing beautiful brand name

at
Blogtuan.info
– Source:
Eva.vn
– Read the original article
here