Life Style
Huong Giang is as beautiful as a princess, Ly Nha Ky has a strange brown skin, and two Trinh are complete opposites of each other
Not a self-posted photo or a tagged photo, for people, the "evil god" Getty Images is the land to test the artist's true beauty. From Korean stars, Chinese stars to Hollywood stars… a lot of cult beauties have been stripped of their true beauty by the above lens, looking closely at their skin, makeup, and body shape.
It is clear that for international lenses like Getty Images, there will not be too many Vietnamese stars that have the opportunity to enter. However, the names that appear on the "evil" camera also leave many memorable, positive and controversial things.
Huong Giang through the lens of Getty Images on the recent Cannes red carpet
In recent days, the Vietnamese online community has paid much attention to Huong Giang's appearance on the Cannes red carpet. The Miss Miss brought to the red carpet a "messy" and pure dress with the standard white color of the bride's dress, combined with gloves and outstanding red lipstick. Although Huong Giang is not a famous figure in the international media, she was still favored by Getty Images to film her shining moment on the red carpet.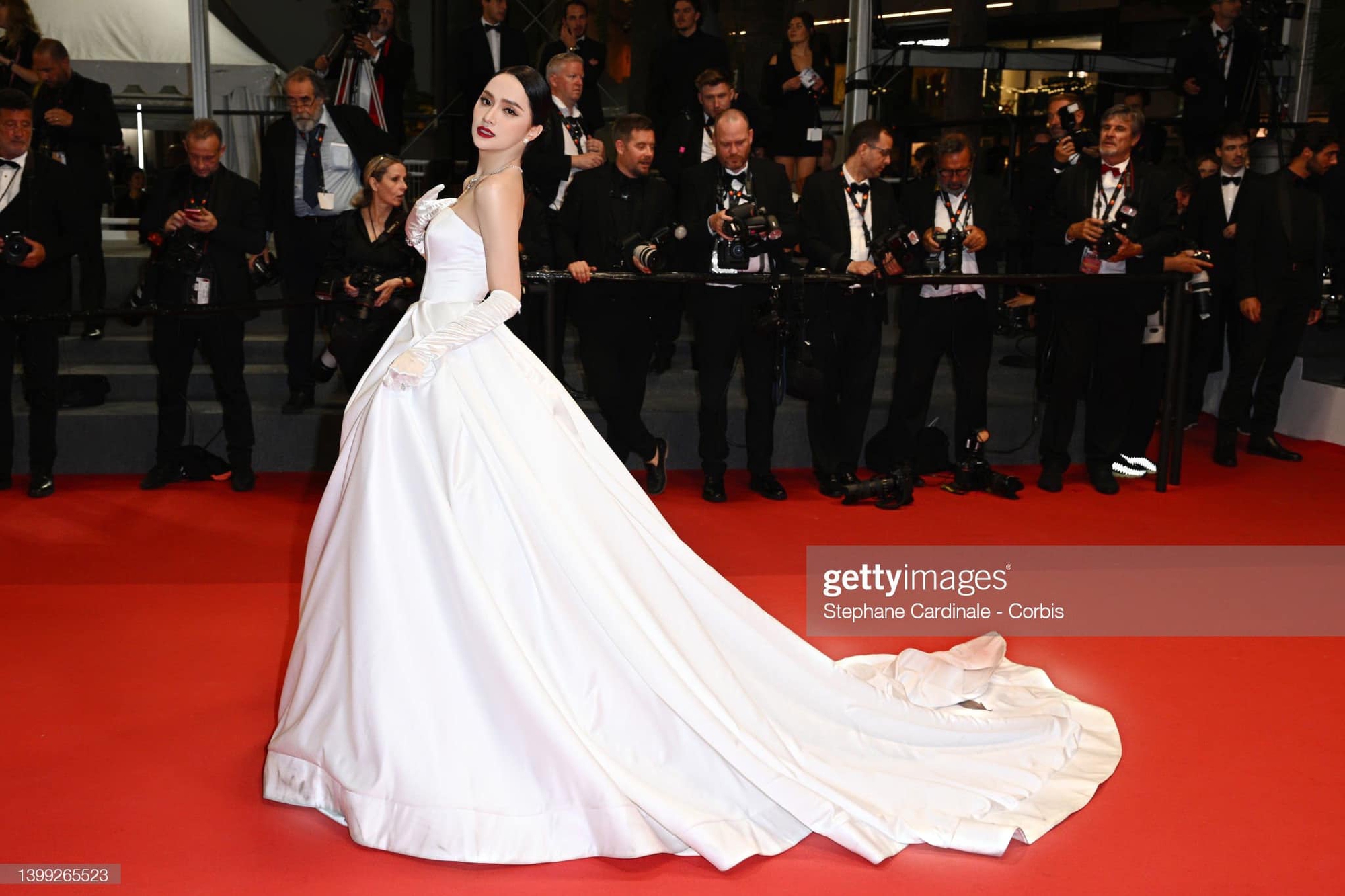 "When international reporters don't know who I am, whether they will take a picture of me or not, I don't know where to take a picture once my photo is taken when I can't get inside the red carpet. But fortunately beyond the picture. The main cast of the movie The Stars At Noon, Getty Images graciously uploaded 3 photos of Giang on the red carpet, finally a pretty picture to send to Giang's dear audience "- Huong Giang shared.
From videos to photos, it can be seen that Huong Giang's charisma, temperament and appearance are all commendable: luxurious and very attractive. Beautiful like a princess with outstanding bright white skin. Huong Giang and the crew have invested quite carefully in terms of shaping so that even if they fall into the famous "dungeon" lens, the queen will still shine. The skin is evenly colored, the foundation and powder are not patchy, the figure is still slim and lovely, just like Huong Giang.
A few days before Huong Giang, Ly Nha Ky had 4 days of flaunting her prestige on the Cannes red carpet with the investment cost for costumes + accessories up to 50 billion. The actress went to the international playground to change to solid tanned brown skin, nude makeup with a little Western direction. The Getty Images lens did not "drain" Ly Nha Ky's beauty, her appearance was still beautiful with a messy dress and smooth makeup.
"Big sister diamond" Vbiz responded to the rumor of being ignored on the red carpet by thanking Getty Images for their favor in capturing many of her moments during all four days of attending Cannes. Siamese clothes mixed with a series of feather motifs, sequins, bronze … through the lens of "fierce god" still look at the luxurious form.
The most controversial since then is none other than Ngoc Trinh at Cannes 2019. The long-legged girl brought to the red carpet a bold penetrating design that not only showed her bare back but also revealed her sore eyes. Even the image of Ngoc Trinh that year was on the Chinese newspaper because of her offensive dress. Through the Getty Images camera, Ngoc Trinh's five senses make people shudder with her oversized contact lenses and deep nude lipstick.
Angela Phuong Trinh in 2016 used to have 8 seconds of appearance in the clip posted by Cannes and to this day, that moment is still repeated many times by people. No team, no big investment, but Angela Phuong Trinh with ethnic costumes and makeup made by a friend, a friend of Viet Kieu on Getty Images is still very beautiful and charming. The makeup layer when taken under the flash will feel very suitable, not too light or too dark, but in the light it will usually be darker and thicker, but it is not too heavy or too heavy.
The crowning moment of Miss Ngoc Han in 2010 was fortunately saved by Getty Images. Her performance in Ao Dai was also recorded, with a bright and radiant face. Ngoc Han at that time had not made porcelain teeth, so her beauty looked quite natural and pure, compared to the common ground of contestants at that time, she was highly appreciated.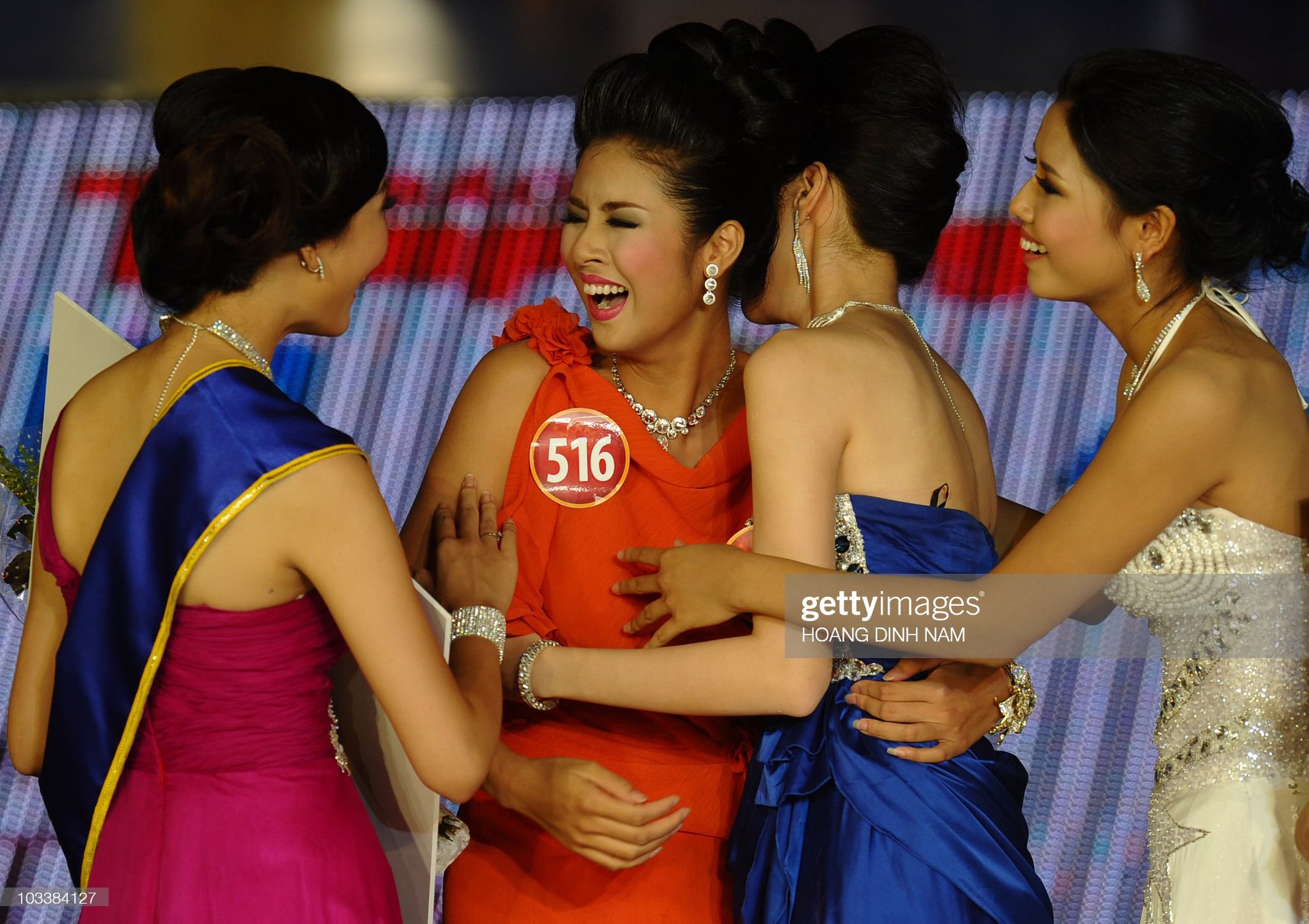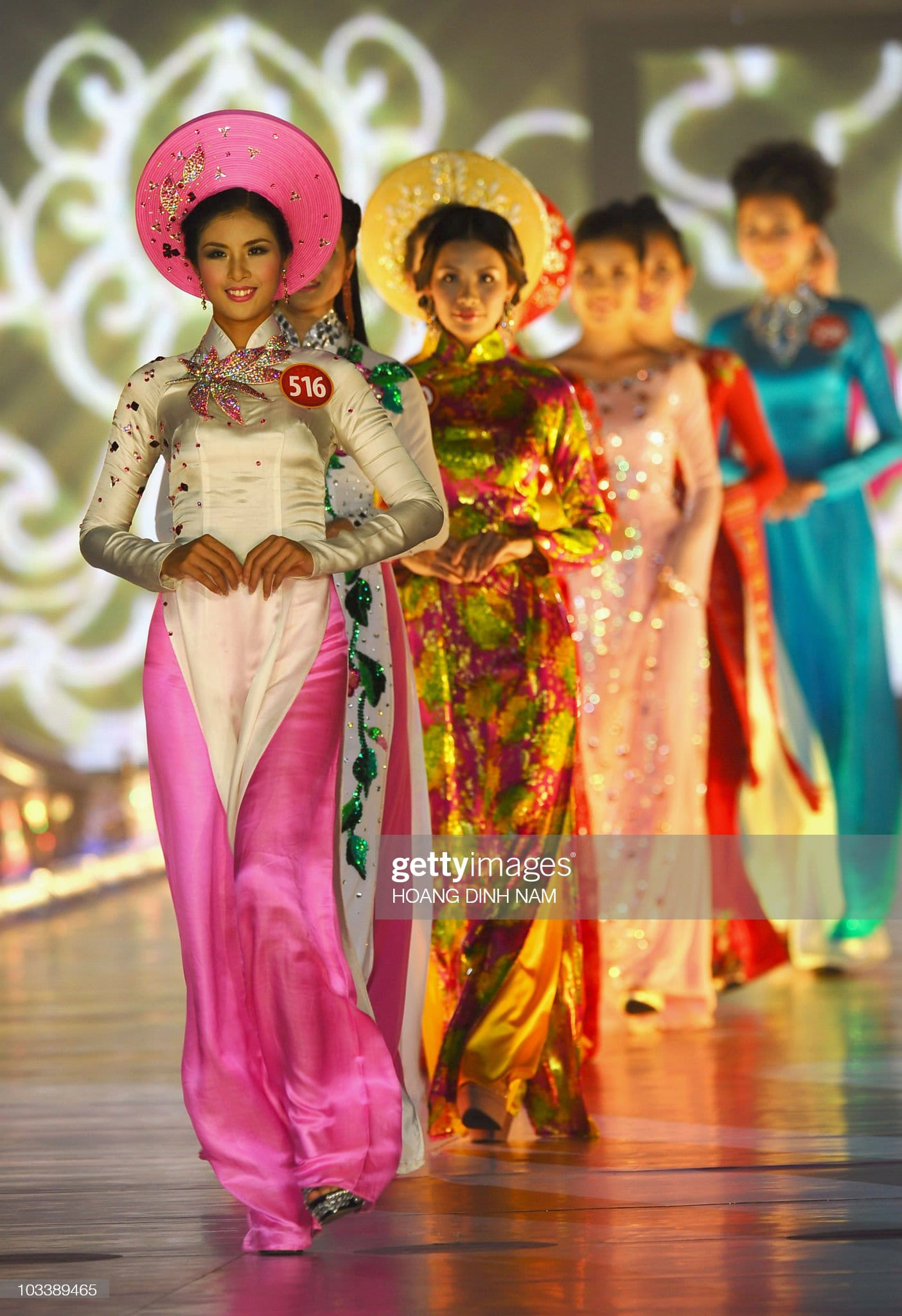 Photo: Internet
https://kenh14.vn/sao-viet-qua-ong-king-getty-images-huong-giang-xinh-nhu-cong-chua-ly-nha-ky-da-nau-la-mat-2- virginity
https://kenh14.vn/sao-viet-qua-ong-king-getty-images-huong-giang-xinh-nhu-cong-chua-ly-nha-ky-da-nau-la-mat-2- virginity
You are reading the article
Huong Giang is as beautiful as a princess, Ly Nha Ky has a strange brown skin, and two Trinh are complete opposites of each other

at
Blogtuan.info
– Source:
Afamily.vn
– Read the original article
here