When pregnant, both the mother's body and face will have many changes due to the influence of hormones. Therefore, many elderly or experienced people can detect that a woman is pregnant just by looking at her appearance. More interestingly, netizens also rely on these characteristics to "see" whether celebrities have "good news". Recently, many celebrities are suspected of being pregnant just because they show "unusual" signs.
Nha Phuong ate sour food on livestream, suspected of being pregnant for the second time
Nha Phuong and Truong Giang have a happy family with their 3-year-old daughter, Destiny. Because her daughter has grown up, recently, the actress is often rumored to be pregnant for the second time.
Nha Phuong livestream eating all sour dishes made many people suspect that she was pregnant for the second time.
Most recently, during a livestream, Nha Phuong and her sisters ate a tray of sour foods such as: toads, guava, mango… She looked very appetizing and excited when eating sour dishes. Immediately, many viewers questioned whether the actress was pregnant for the second time?
As soon as she read the comments of netizens, Nha Phuong quickly corrected herself: "No baby, no baby, oh my god I don't have a baby. Because my daily hobby is to eat sour and spicy."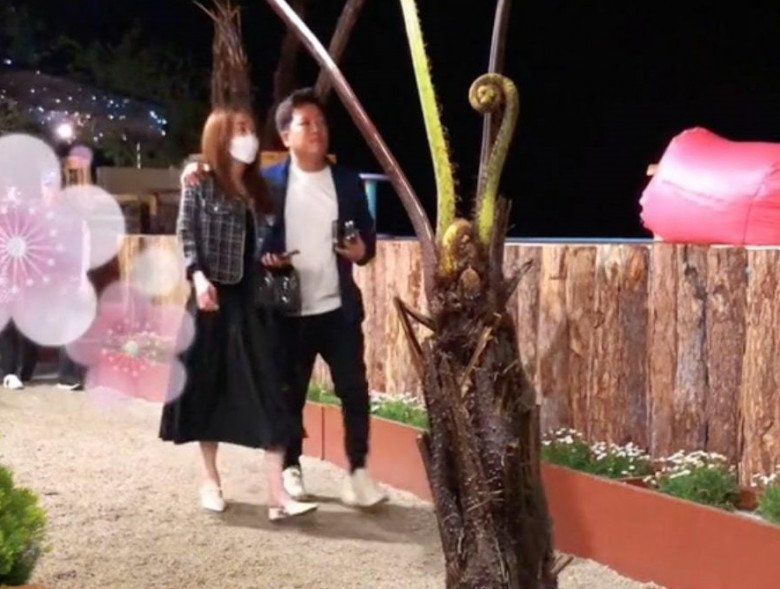 Before that, Nha Phuong was also suspected of being pregnant because of her "strange" gait.
A few months ago, Nha Phuong was also suspected of being pregnant for the second time. In the clip secretly filmed by the audience, Truong Giang and her husband appeared at a cafe, Nha Phuong wore a long, baggy dress that passed over the pillow like a mother. cover something. More importantly, the gait of the wife of 'Muoi Kho' is a bit strange because it is quite similar to pregnant women. After that, Nha Phuong also corrected that she walked "two rows" because she had run 21km before.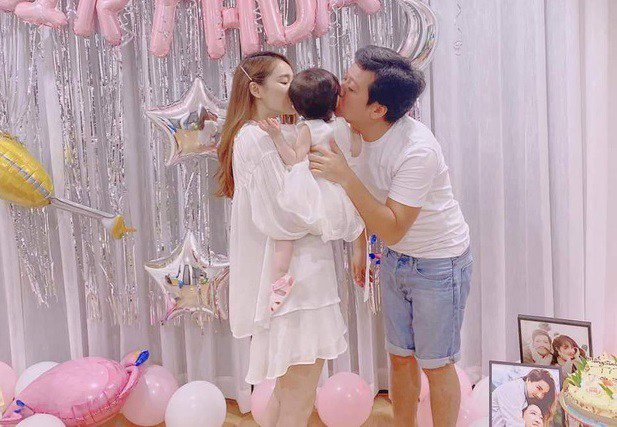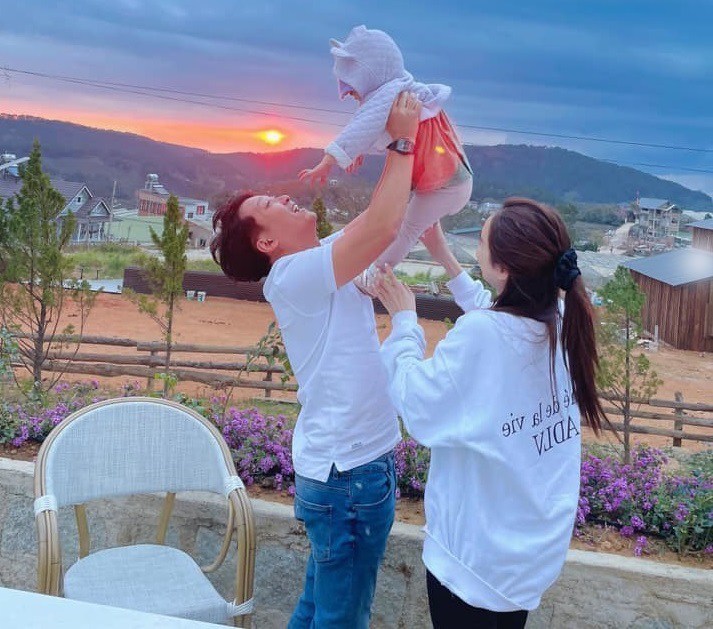 Because baby Destiny is almost 3 years old, perhaps fans expect Nha Phuong to have another baby soon.
Le Quyen went "two rows", immediately caught in the suspicion of being pregnant
Le Quyen and her 12-year-old boyfriend – Lam Bao Chau have been publicly dating since the beginning of 2021. Although their relationship has been hit many times with "marketing", the two insist they are still happy together.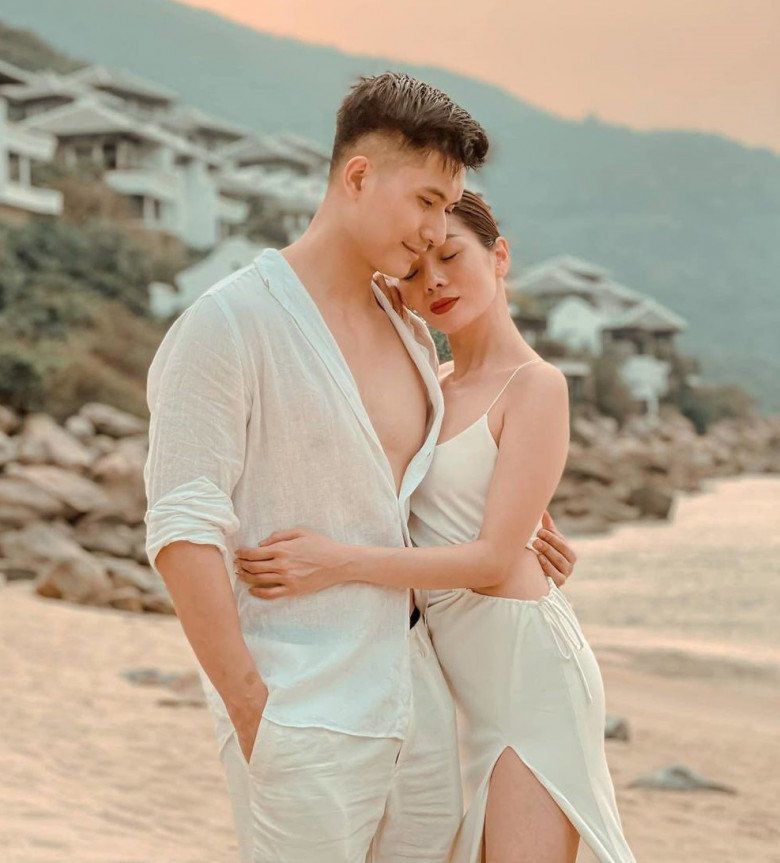 Le Quyen and her younger boyfriend have been dating for over a year.
Nearly 2 months ago, Le Quyen suddenly made many people suspect that she was pregnant with young love. Specifically, on her personal page, the female singer posted a video of striding on the streets of the capital with a youthful style, luxurious charisma but the same appearance as a pregnant woman.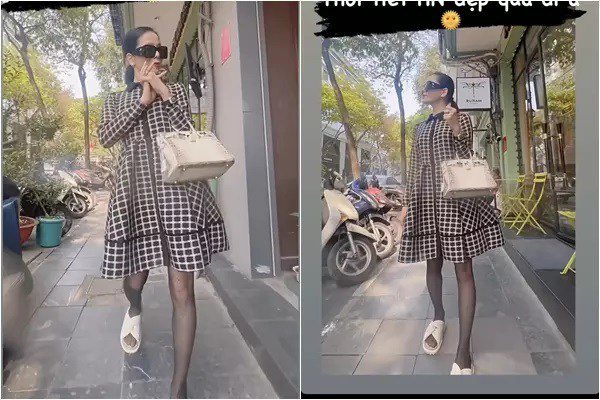 Le Quyen is also suspected of being pregnant because of her "double-row" gait.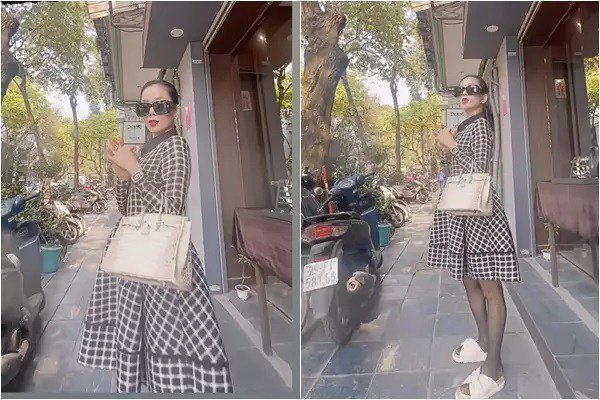 The dress makes the second round look like a "grove", so many people believe that she is pregnant.
Accordingly, Le Quyen wore a spread babydoll dress, making her second round become cluttered, her feet wearing flat sandals. Not only that, she also has a two-row gait that makes viewers feel like her body is heavy, like a pregnant woman. When taking pictures, the "beautiful sister" continued to use an expensive bag placed in front of the second round, so netizens became more and more excited, suspecting that she had "good news" with young love.
However, after that day, Le Quyen often posted photos showing off her small waist and slim body, so perhaps the rumors that she was pregnant were not true.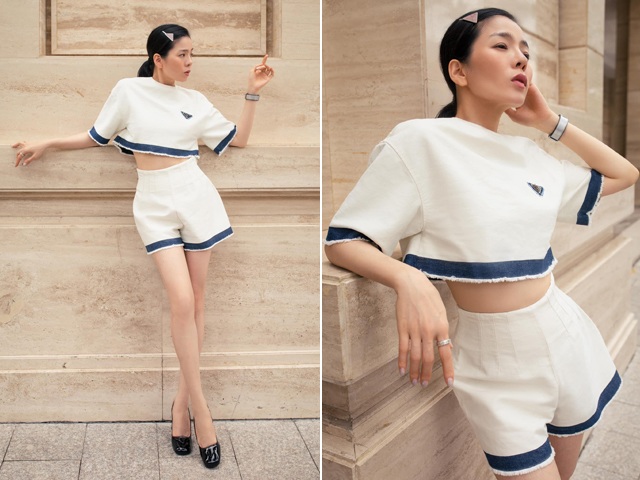 After that, Le Quyen took care of showing off her tiny waist, so the "pregnancy" rumor automatically disappeared.
Pham Quynh Anh repeatedly revealed his "gross" belly
Recently, the person who is often "monitored" for signs of pregnancy is female singer Pham Quynh Anh. After she was proposed by her younger boyfriend in March, rumors that she was pregnant began to circulate because she revealed an unusually large bust on stage. In addition, Pham Quynh Anh is also said to often act to cover up, not revealing his body.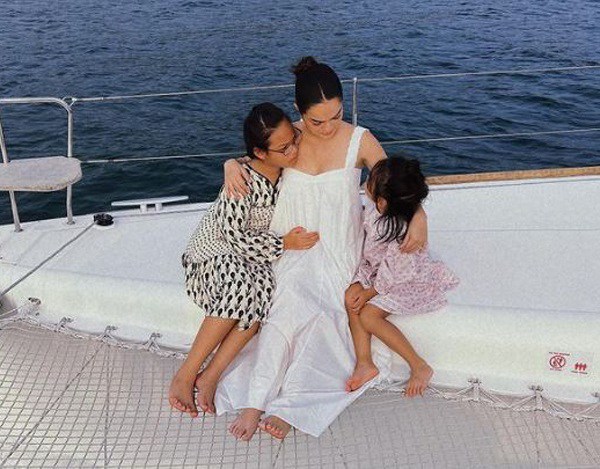 Pham Quynh Anh is also suspected of being pregnant because of her "round" belly many times.
Recently, when the female singer regularly updates photos of her trip to Japan and the United States on her personal page, the pregnancy rumors are even more believable. That's because sometimes with photos or videos posted only in stories on Instagram, Pham Quynh Anh accidentally reveals signs like a pregnant mother such as a rounder body, swollen face, and enlarged nose.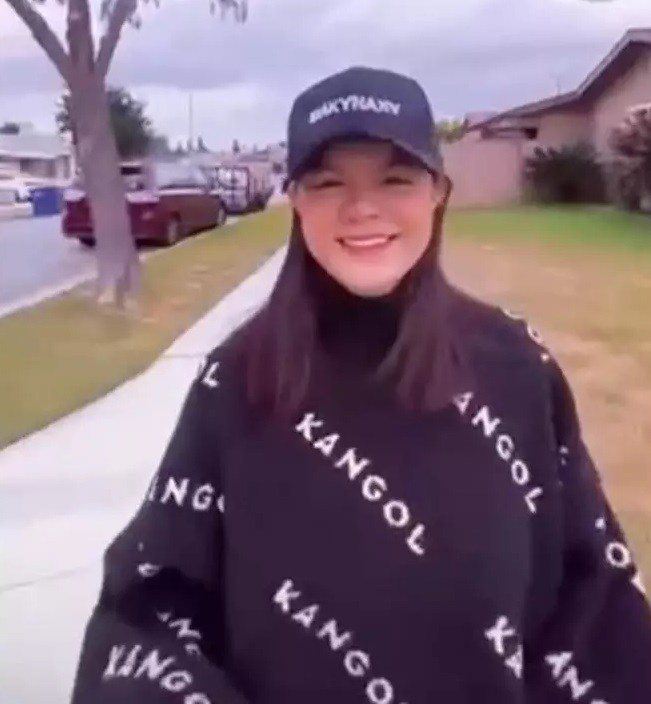 Her face and body are also rounder.
Even in a few moments, Pham Quynh Anh seemed to have had a moment of neglect, forgetting to cover, so he completely revealed a rather large round 2. Not to mention, the beauty also wears flat shoes like many other diaper mothers do to avoid affecting their children.
Immediately after the "suspicious" image of Pham Quynh Anh was shared widely on social networks, netizens were talking about it. As for the female singer, she did not confirm or deny the pregnancy news, but just wanted to respect her private life.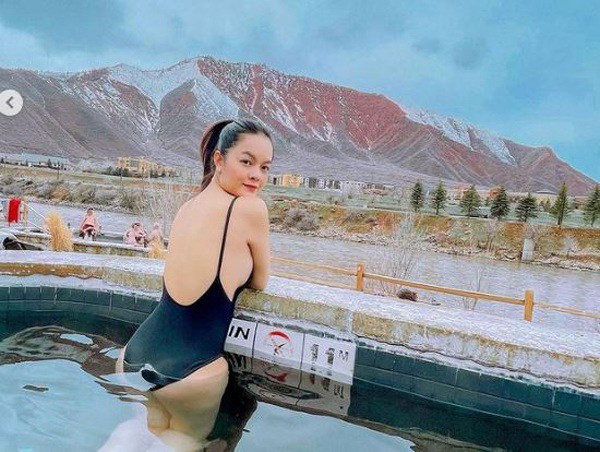 Many people say that Pham Quynh Anh's "pregnancy" signs are clear, and she herself does not want to share her private life.
Signs of pregnancy are evident on the body of a pregnant mother
In addition to the emerging round 2, the following signs may also appear on the face and body of the pregnant mother.
Raised eyebrows
According to folk experience, if you see your eyebrows and sideburns, the hair on the nape of your neck suddenly stands up, then there is a high chance that you are pregnant. This is a highly accurate experience that every mother should know, especially for those with irregular menstrual cycles.
Neck "straight"
Neck is one of the signs of pregnancy according to folk experience. The ancients believed that when pregnant in the first weeks, in the hollow of the neck, the collarbone would twitch up to see clearly. Not only that, the woman's neck is stretched out, her face is paler and more tired.
Big, red nose
Hormonal changes in the body along with an increased need for nutrition in pregnant women make a woman's face somewhat larger than normal, especially the nose. This is even more pronounced in the last months of pregnancy.
The temples have blue veins
In the early stages of pregnancy, due to morning sickness, many women will feel tired and have no energy. This is also a difficult period due to erratic changes in eating habits. Therefore, many women will be noticeably thinner and blue veins will appear on both sides of the temples.
Acne face
During pregnancy, due to hormonal changes, your skin also has certain changes, leading to more oily and acne-prone skin. Therefore, the ancients believed that if the skin on your face suddenly deteriorated and acne appeared, you might be pregnant.
Pale lips
Our grandparents often passed on the experience of early recognizing pregnant women as the color of their lips. Pregnant women often have paler or darker lips than the average person. This is often due to hormonal changes in the body leading to fatigue, high body temperature, even dizziness.
You are reading the article
Le Quyen because of her strange gait, Nha Phuong because of her craving for sour food

at
Blogtuan.info
– Source:
Eva.vn
– Read the original article
here