Tech
Lithium crisis – a nightmare that threatens to blow away the trillion-dollar dream of the global electric vehicle industry
Elon Musk wants to exploit it, China is scouring the Tibetan region for it, battery manufacturers cry out for it. Lithium — the metal at the heart of the global shift to electric cars — is in a full-blown crisis.
Demand has outstripped supply, pushing lithium prices up 500% in a year. The shortage of lithium is so severe that in China, which produces about 80% of the world's lithium-ion batteries, the government has asked suppliers and manufacturers to find ways to lower prices. Analysts at Macquarie Group warn of a "permanent deficit" while Citigroup has doubled its lithium price forecast for 2022, suggesting that a major lithium price "rally" could be imminent. out.

The consequences of not producing enough lithium can be devastating. Global investment in electric vehicles has grown faster than any new energy sector over the past few years, outstripping both wind and solar power.
Benchmark Mineral Intelligence says spot lithium prices can now add $1,000 to the cost of an electric vehicle. Along with the high prices of other raw fuels, efforts to reduce the price of electric vehicles to compete with gasoline cars are futile. If battery manufacturers do not have enough lithium, expanding the use of clean energy vehicles will be extremely difficult, meaning global emissions reduction targets will "go bust".
"It doesn't seem like production expansion is fast enough to meet demand," said Cameron Perks, an analyst at Benchmark.
This crisis is so severe that Elon Musk had to tweet in April with the content: "The price of lithium has increased to crazy levels. Tesla may have to be directly involved in large-scale mining and refining, except as costs improve".
Elon Musk's Tesla, Chinese electric car manufacturers such as BYD, Xpeng or Li Auto have all raised car prices. Xpeng president Brian Gu told Bloomberg TV in late March that "the industry is facing huge headwinds as costs escalate".
The silver-white metal, the third lightest element after hydrogen and helium, had a crisis in the period 2018-2020, causing its price to halve. This causes a lack of investment in new supplies even as demand for electric vehicles soars. For battery manufacturers, the woes have been compounded by the pandemic and the Russia-Ukraine conflict, which has made supplies of other components including nickel, graphite and cobalt difficult.
Tight supply and soaring prices have spurred a flurry of joint ventures between battery makers and carmakers, and ushered in a wave of "resource nationalism". In early June, Fitch Solutions said lithium had become a "strategic mineral" and warned of "increasing interference by governments".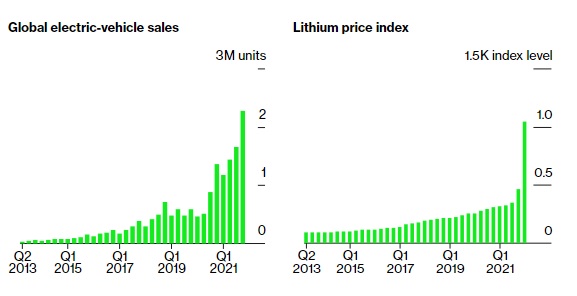 According to Kwaisi Ampofo, head of metals and mining at VloombergNEF, the electric vehicle and battery manufacturing industries attracted $271 and $7.9 billion respectively in 2021. The source of the value chain (the mining-refining part) has attracted very little investment in the past 5 years".
Half of global lithium resources now lie in the so-called "lithium triangle" between Argentina, Bolivia and Chile – where manufacturers pump lithium-rich brine from underground lakes and allow the liquid to evaporate in the water. 12-29 months to produce a treatable sludge. Current technology can only recover about 50% of the lithium in brine.
Much of the remaining supply comes from deposits of an igneous rock known as spodumene, of which Australia is the largest producer. The ore is dried and filtered with sulfuric acid and the silver-gray residue is shipped to China for production into lithium hydroxide and lithium carbonate – compounds that can be combined with nickel or cobalt to form battery electrodes or with solvents. to create an electrolyte.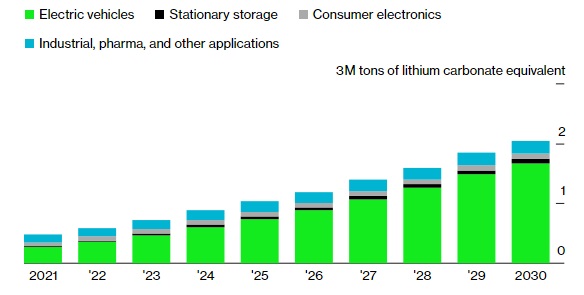 The fastest way to increase supply is to increase production from these existing sources. Ganfeng Lithium, one of the world's largest manufacturers, said it would use its record profits to boost output. Australia's Pilbara Minerals aims to increase production capacity by 50% by the end of September by expanding its Pilgangoora mine in Western Australia. This is a project with the participation of Chinese partners including Great Wall Motor and CATL.
For the brine-lithium producers, increasing production is limited by permits and the time it takes for the liquid to evaporate.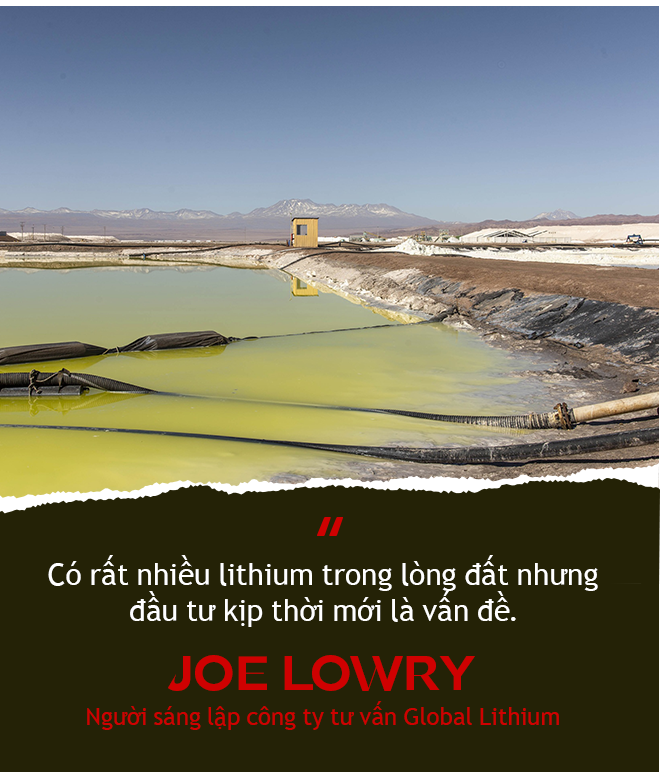 Mining superpowers such as Australia and Canada have both promised to help develop mineral resources, including lithium. China recently announced that its geologists have discovered a spodumene deposit on the Qinghai-Tibet Plateau in the Everest region that may contain more than 1 million tons of lithium oxide. However, it can take years to develop a new mine, and in some countries the process is met with resistance from local communities.

"There's a lot of lithium in the ground but timely investment is what matters," said Joe Lowry, founder of consulting firm Global Lithium. "Tesla can build a gigafactory in about two years. Cathode plants can be built in less time, but it can take up to 10 years to build a lithium brine project."
Rio Tinto Group's proposal to mine the $2.4 billion Jadar mine on farmland on the Serbian side, which could become Europe's largest, stalled as thousands of protesters marched on street.
Rio says the mine, originally slated to open in 2026, will create more than 2,000 jobs and meet the highest environmental standards – including the use of recycled water and electric trucks. Savannah Resources' Barroso project in Portugal and Americas Corp's Nevada project in the US, among others, are both running into trouble with local communities.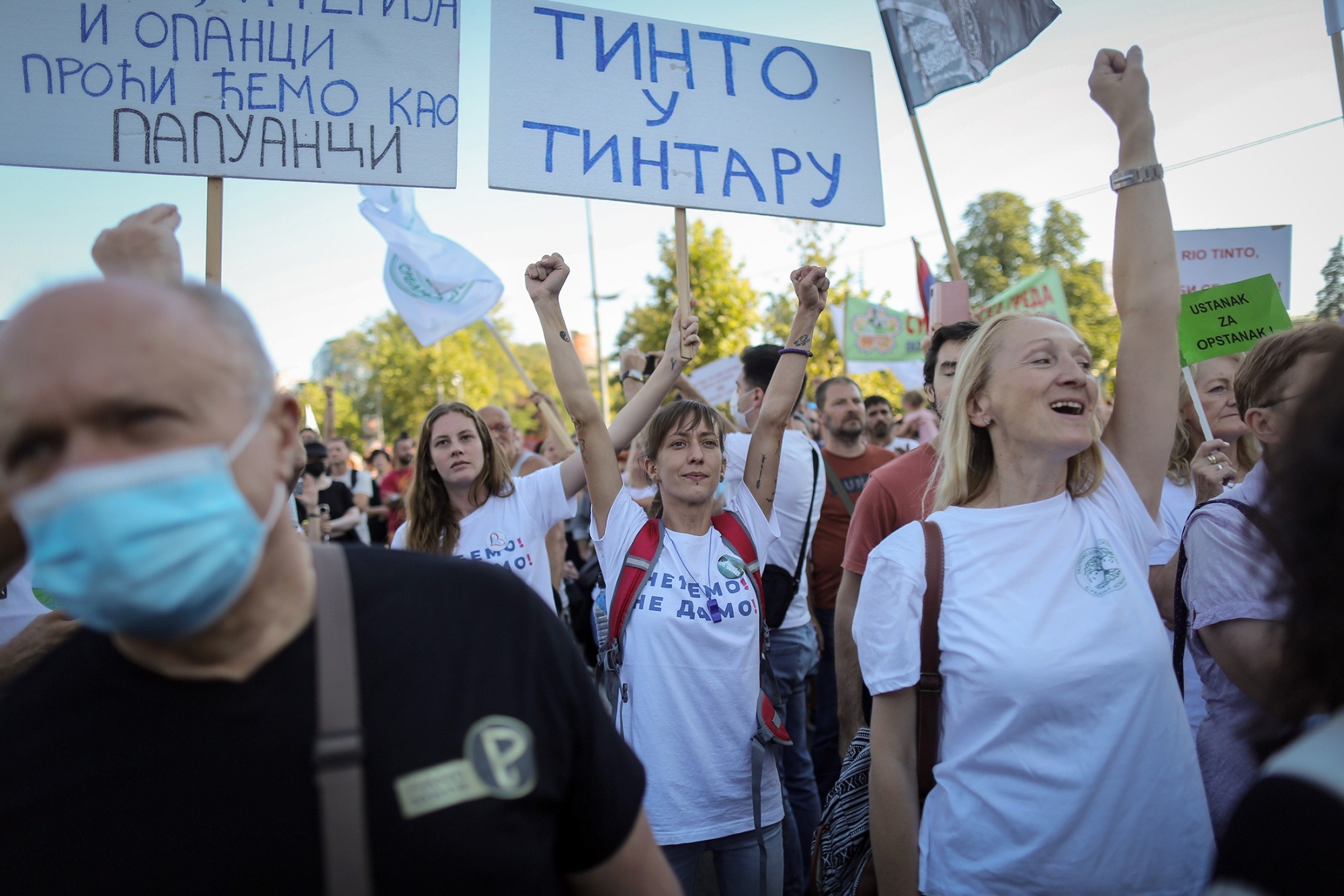 However, lithium manufacturers face a bigger problem. Part of the reason consumers are willing to pay for an electric car is because it's better for the environment. But the lithium supply chain is far from being environmentally friendly.
"Lithium mineral producers are among the first to need to reduce emissions," said Dominic Wells, sustainability cost analyst at Wood Mackenzie.
The Atacama Desert in northern Chile is one of the driest places on Earth, but extracting minerals from its huge salt flats requires a lot of water. According to BloombergNEF, it can take about 70,000 liters of water to make one ton of lithium.
According to Wood Mackenzie, mining spodumene is energy-intensive. Shipping the concentrate to China for refining can emit up to 3.5 times more carbon dioxide than lithium extracted from brine.
Car manufacturers are working to protect the "green" image of their electric vehicles. They pursue new technologies to cut costs, cut water usage and green up mining operations. "Conserving electricity and water in lithium production is an important goal. Anyone who can provide the technology to do this makes a profit," said Ken Hoffman, senior specialist at McKinsey &Co. high".

This "hard" job is attracting startups. They pursued direct lithium extraction to speed up production. Hoffman of McKinsey estimates the technology could be operational by the end of next year. "You don't need two years of drying to separate the lithium from the brine, and instead of only getting about 40% of the lithium, you can get double that."
Even if the technology succeeds, it will still take time for the supply chain to keep up with market demand. "Even if the technology works, we're still far behind car companies' EV development plans for at least a decade," Lowry said.

Actually yes. The world has been searching for alternatives to lithium-ion batteries but none have come close to replacing lithium in the automotive market and most importantly, most of those replacement technologies take years. can only be commercialized.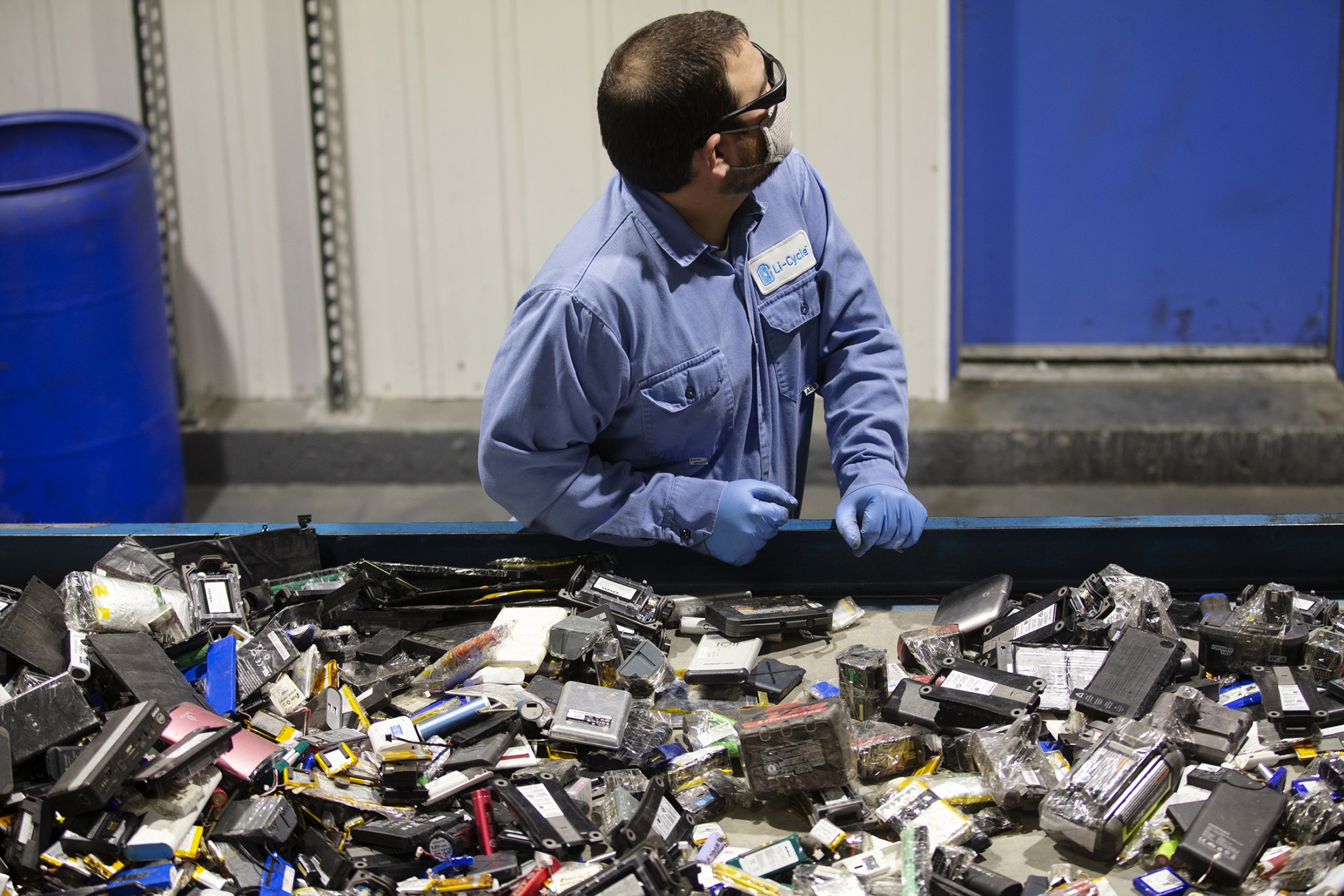 "Lithium-ion will still be the dominant battery technology, at least through 2035," BloombergNEF's Ampofo said. "Automakers are more likely to have to become operators to help develop and scale up lithium mining."
Lithium-ion batteries strike the perfect balance between high energy density and safety. Ulderico Ulissi, battery research lead at Rho Motion, predicts that solid-state sodium-ion batteries will likely challenge lithium-ion batteries in a number of applications in the second half of this decade.
Another potential source of lithium is from recycling old batteries – an activity that could meet 16% of annual demand by 2035. However, the number of batteries to be recycled will only increase after 2030. "About 2030 basically, there aren't many batteries to recycle right now," said Hoffman of McKinsey, adding that recycling also causes certain environmental problems.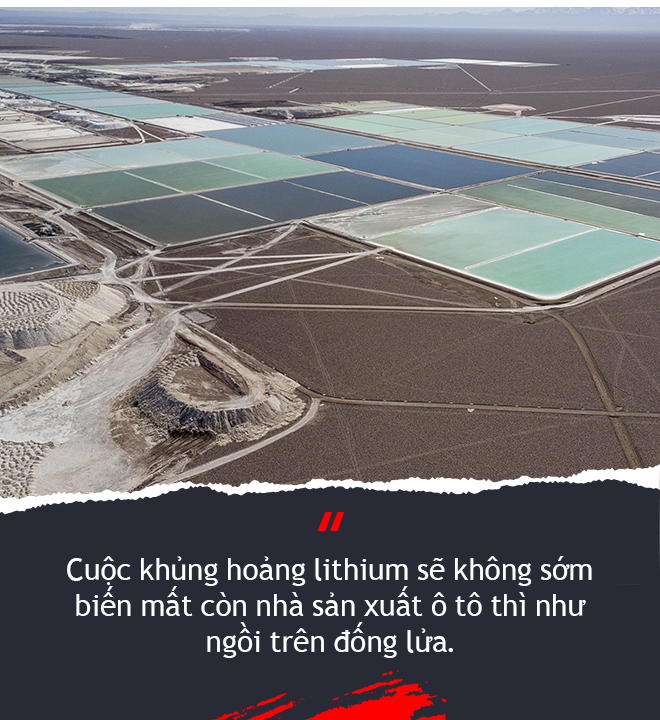 Meanwhile, the barrier to increasing production is that not everyone believes that the market will remain "hungry" for lithium in the long run. Miners do not want to suffer from an oversupply that causes prices to plunge again like in 2018.
As a result, the lithium crisis isn't expected to go away anytime soon – leaving the auto industry sitting on a bonfire.
You are reading the article
Lithium crisis – a nightmare that threatens to blow away the trillion-dollar dream of the global electric vehicle industry

at
Blogtuan.info
– Source:
genk.vn
– Read the original article
here