Gia đình
Loving the "wife" who was rejected by her previous husband, the man who surrounded mother and daughter in poverty
Regardless of the fact that his 'wife' had a child with her previous husband, Mr. Thanh hunched over to work day and night to take care of food and money. Baby Dat's birth is a testament to the beautiful love of two brothers and sisters.
In the simple motel room of Mr. Bui Van Thanh's family (SN 1963), looking back, the whole family only has a motorbike, which is the most valuable asset for him to run a motorbike taxi to earn a living. Struggling to make a living every day, but the laughter of children and the love between them always soothe and ease those hardships.
Love from those who are suffering
It is said that Ms. Binh (SN 1986) suffers from mental illness, however, she still clearly remembers the times she was beaten and rejected from her ex-husband's family. And Mr. Thanh – a person who loves, understands and is willing to pursue, is the strength that pulls a woman out of her broken marriage obsession.
For Mr. Thanh, the appearance of Ms. Binh is a special milestone, ending his single life at the age of 55. Returning to Vietnam after 20 years of traveling abroad, Mr. Thanh has never lived a true life until he returned to Vietnam. when I met you. His parents gradually disappeared, his house went bankrupt, he was separated, and he lost all his identity papers, since then he has lived like a homeless person.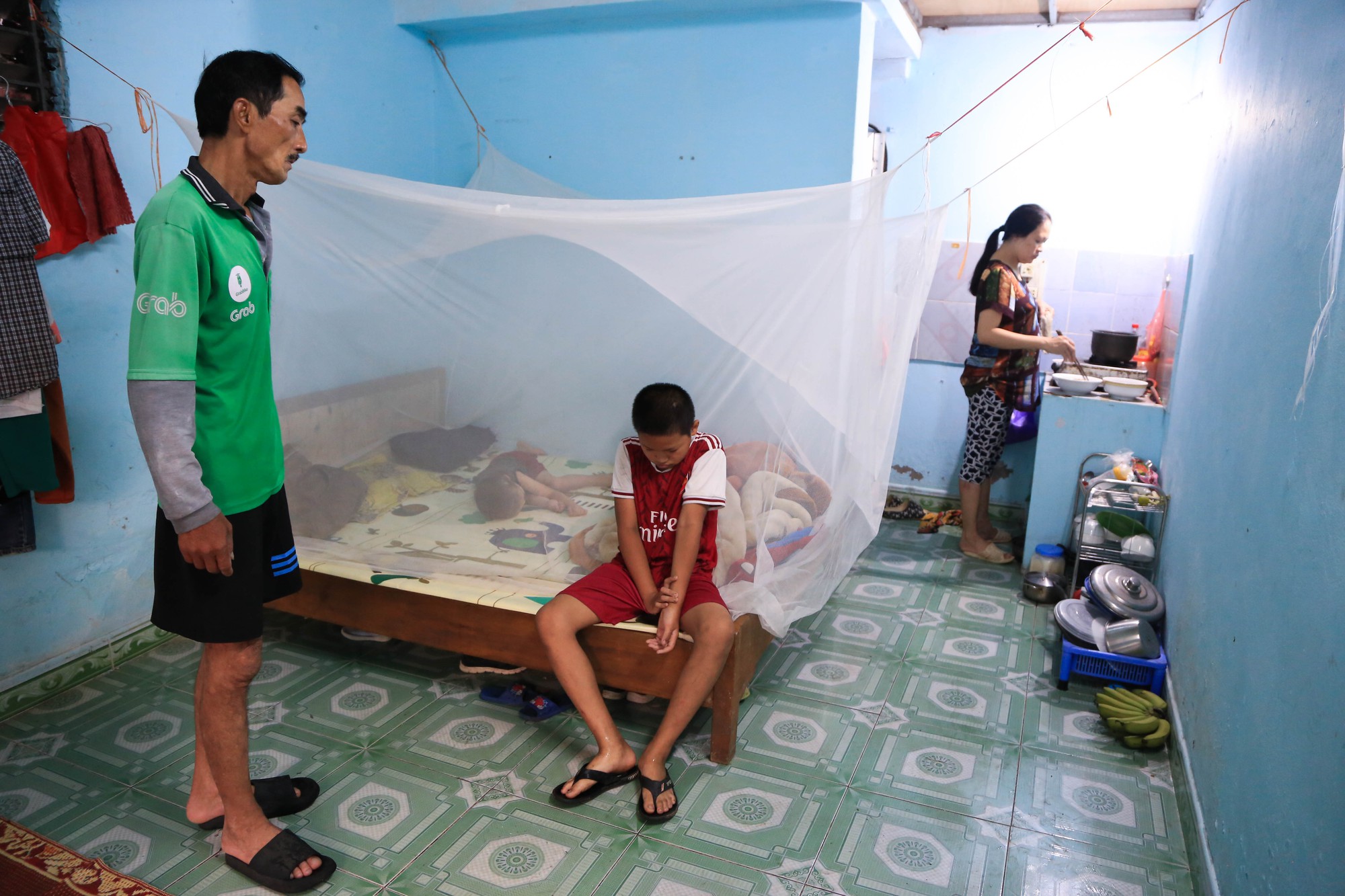 The small family of Mr. Thanh and Ms. Binh.
Since the day they met at Ghenh temple in 2017, the two have been living together for nearly 6 years now. Meeting this woman, Thanh's melancholy life gradually disappeared. Now, he focuses all his energy and time on raising his wife and children, especially the 6-month-old baby in Binh's belly.
In a family of 4, only Mr. Thanh is the main breadwinner with the job of motorbike taxi and freight transport. From 6 am to 7 am every day, after preparing breakfast for his children with Ms. Binh, this man moves to the old town area to drive a car to earn a living. On early days, the clock also struck 23 o'clock. Sometimes there was a sudden wave of guests, he also tried to stay and run until 1am the next morning before starting to return.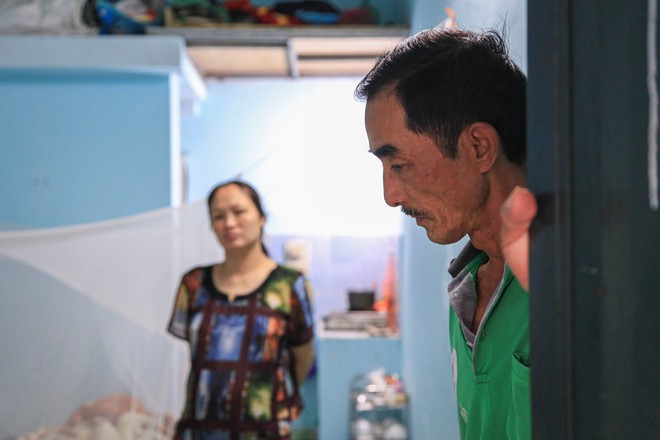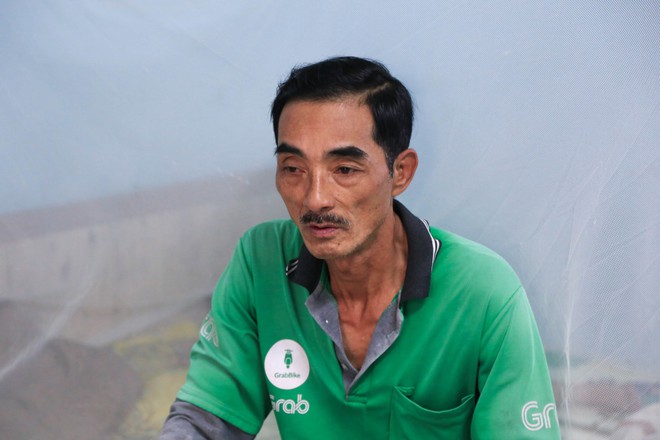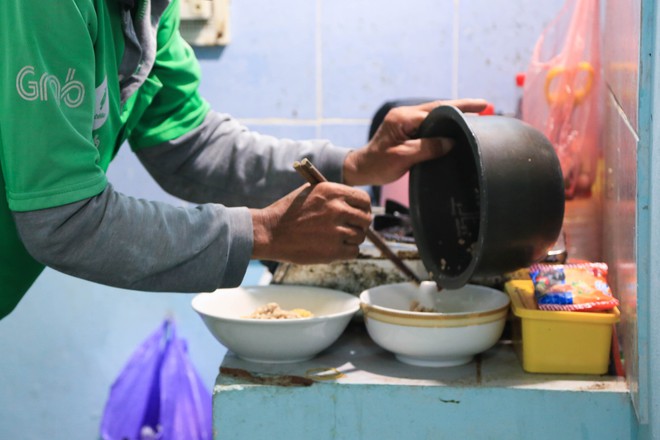 Because of his non-stop work at an advanced age, Mr. Thanh himself noticed signs of illness appearing more and more serious, especially hepatitis B. Not pessimistic, but the 60-year-old man felt himself. I can only struggle for the sake of my wife and children for another 5-7 years. He choked and confided: "Because of my health is too exhausted. When there are no customers, sitting in the car for 2-3 hours, sometimes his eyes are exhausted. Sometimes when I go to deliver goods, I carry the goods deep inside. the alley and breathe like you're going to die."
Just sitting and talking about his life and marriage story, Mr. Thanh took a few breaths. He worked continuously for 17 hours, but the amount he received was only about 300-400 thousand VND. This is a meager number, because the whole family of four mouths is waiting for this single worker.
Worry about children not going to school
Under the care of Mr. Thanh, baby Le Binh Minh (born in 2012, the child of Ms. Binh and her previous husband) has improved in terms of health and spirit. According to siblings, Minh has suffered from hyperactivity since childhood.
In addition to having difficulty absorbing schoolwork, he has teasing actions and many other uncontrolled behaviors. After a period of ineffective study, Minh is currently in the process of controlling the disease under the care of Thanh's father. "I plan to raise him until he is 16-17 years old, so he can go to vocational training and eliminate illiteracy," Thanh shared.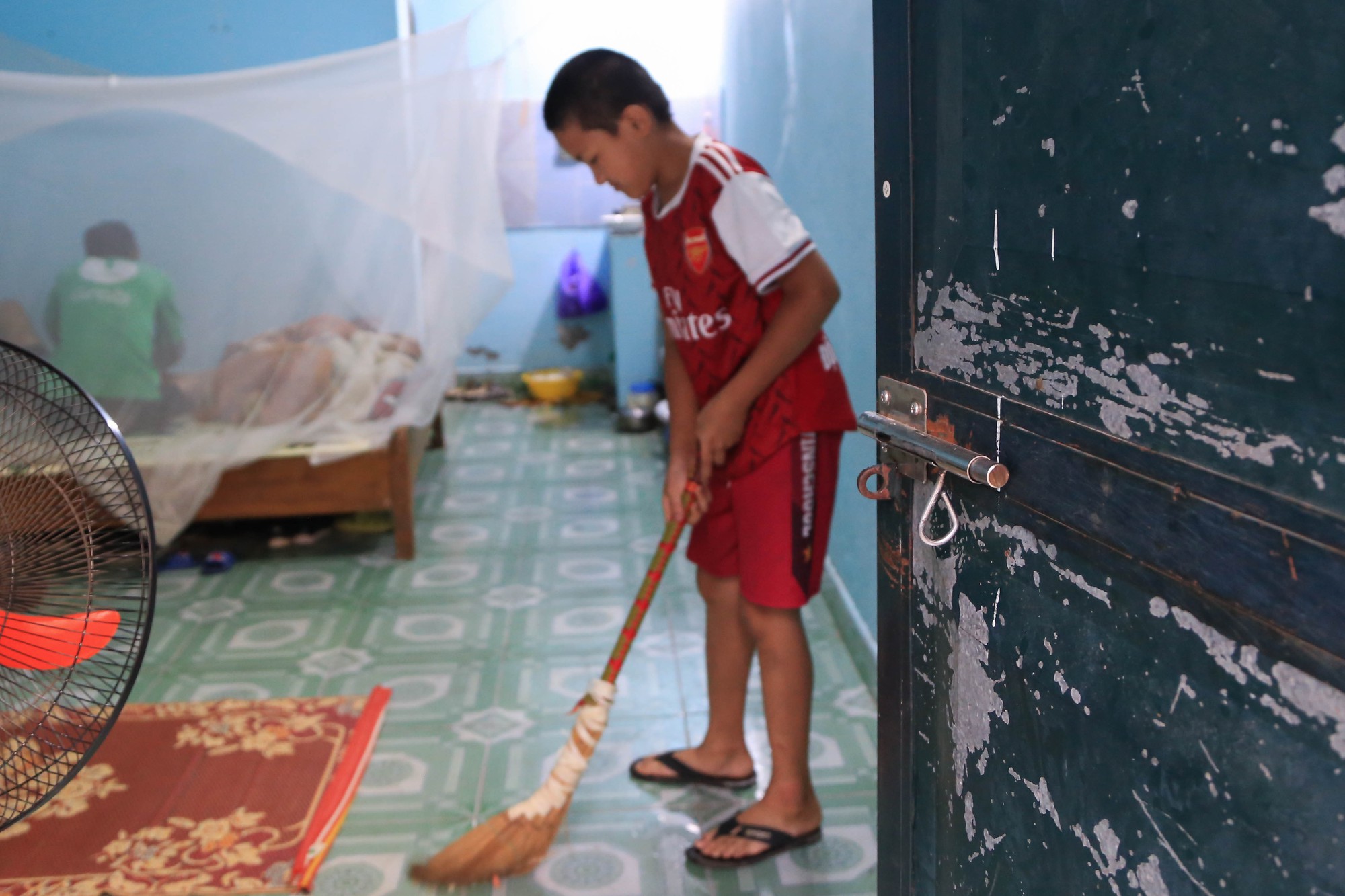 "January 31, 2019" – in his duty as a parent, Thanh still often remembers and recalls the birthday of his second son, baby Bui Thanh Dat. In recent years, Dat has not had a document to prove his identity other than the birth certificate.
Worried that his children were at risk of losing school, Mr. Thanh tried all sorts of ways to overcome them. Now, the family is just waiting to receive a nod from a distant relative with the same last name Bui. From there, the family can put the child's name in the household registration book and perform other related documents.
According to Mr. Thanh, Dat has always been an understanding child. When I see my mother being ridiculed by everyone, I always feel sad: "I love you!"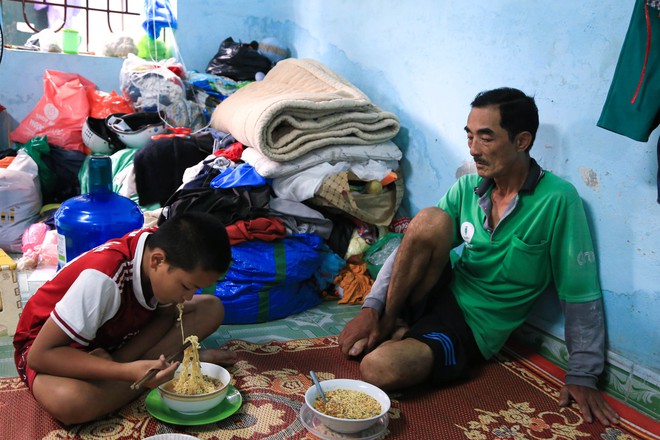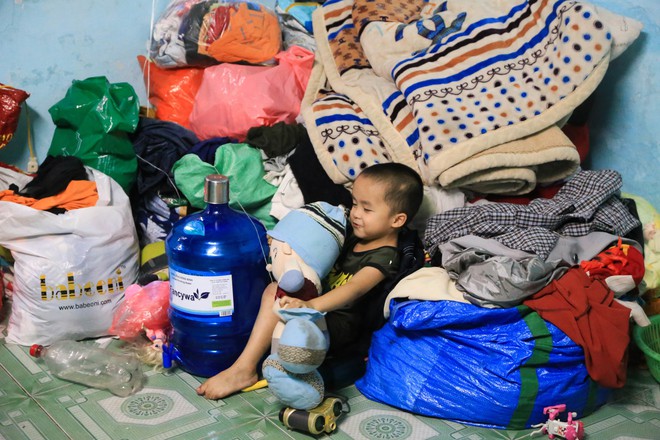 A few years ago, they lived in a hut built by the river (Bo De ward, Long Bien district). After a few years of hoarding, Mr. Thanh saved up some money and rented a decent room for his mother and daughter to stay.
However, life is still full of difficulties when Ms. Binh is unable to work, her two children are still young, and now she has an unborn child. Seeing the road ahead is always full of thorns, but out of love and compassion, the man decided to rise above them all.
As a person who has lived here for more than 20 years and witnessed the lives of two brothers and sisters, Mr. Thanh (Bo De ward) sadly recounted: "The family is difficult. During the Covid epidemic, looking at their family's house, they couldn't eat. ate beans. Didn't see anything to buy."
According to Mr. Ngo Tien Si (Bo De ward), Mr. Thanh's situation is especially difficult because he has no relatives. "The spirit of Ms. Binh, then the first son was not clear, so it was even more difficult …", he added.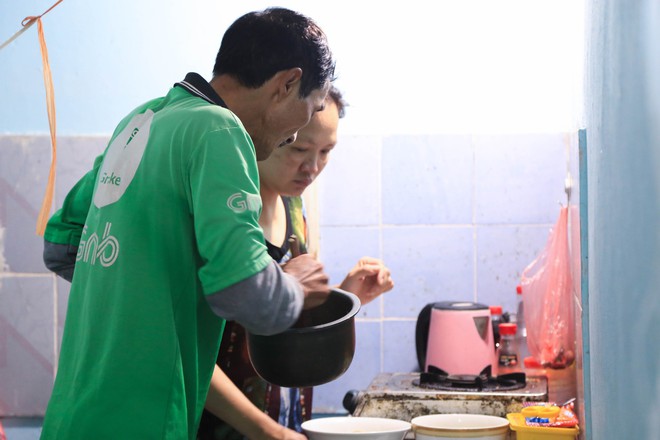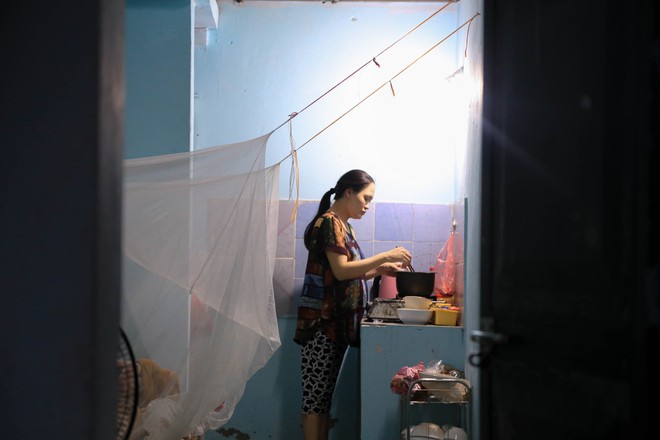 Until now, referring to the couple's story of Mr. Thanh, people in the area of ​​Lane 22, Phu Vien Street (Long Bien District) both admire and sympathize. Admiring for the beautiful love that blooms despite all circumstances, but also sympathizes because the life of a family of 4 is too austere. Everyone is interested, will the lives of such people ever come to an end, have the opportunity to turn…
According to Young Intellectuals
You are reading the article
Loving the "wife" who was rejected by her previous husband, the man who surrounded mother and daughter in poverty

at
Blogtuan.info
– Source:
infonet.vietnamnet.vn
– Read the original article
here