Lam Khanh Chi She is one of the most popular transgender singers in the world. Once a musical phenomenon with many "hit" songs in the 1990s, after a quiet time, Lam Khanh Chi suddenly came back with a new look and publicly revealed that she was transgender.
Being true to herself, Khanh Chi fell in love and married a husband 8 years younger than her. Both have children through surrogacy. After more than 4 years of living together, experiencing many ups and downs, the couple suddenly announced their separation, leaving many regrets in the hearts of fans.
Talking with host Dinh Tien Dung at talkshow "Exit" after only 4 months of divorce, he could not hide his regret about the past marriage, but Lam Khanh Chi still strongly "packed" sadness to live for a happy future ahead.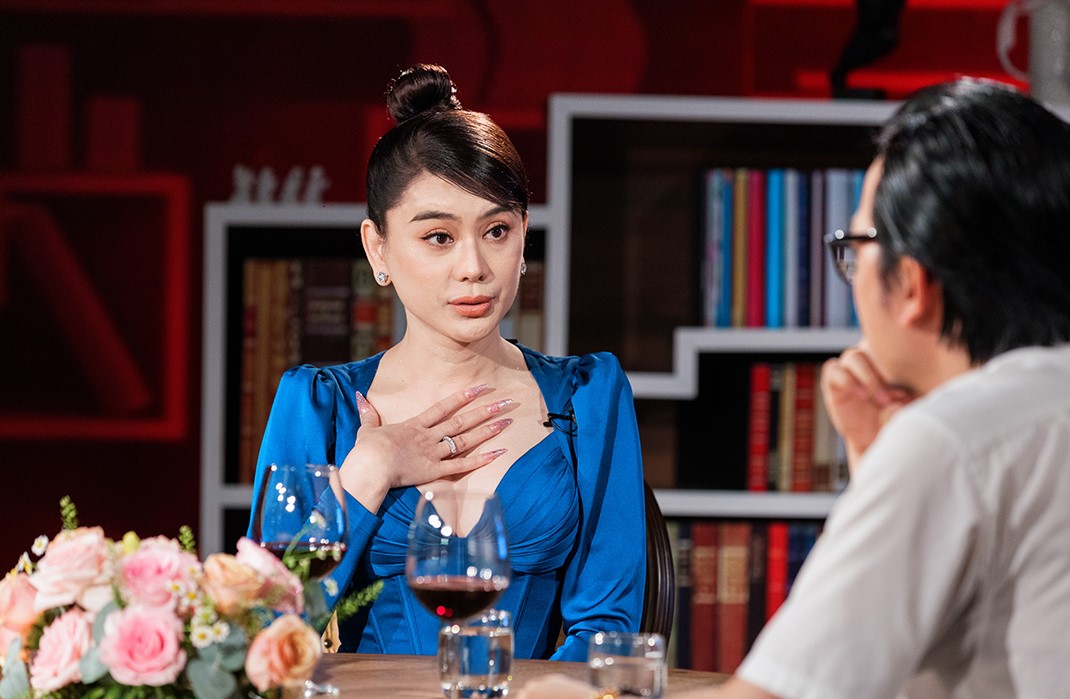 Lam Khanh Chi: "The only way is to face the truth"
It's only been 4 months since Lam Khanh Chi officially stepped out of a 4-year marriage, the memories of a happy family are still imprinted in her mind. It's not that the singer can't forget her ex, but she actively keeps that beautiful past in a separate compartment in her sentimental heart.
Identify yourself as a self-indulgent person, Lam Khanh Chi Never suppress your mood, whether happy or sad. That's why when officially going their separate ways, she allowed her sadness to sublimate, but only up to a certain point: "I believe that the union – dissolution is due to fate. Even though divorce is something no one wants, it's just fate. I want to, but when fate has arranged it, the only thing I can do is face it, accept it, and move forward."
After the divorce, Lam Khanh Chi always keep a beautiful "interface" and a civilized manner. In a conversation with host Dinh Tien Dung, the singer still did not forget to remind the female audience: "Smart women wear chalk, don't be jealous to always keep themselves a beautiful image".
She believes that in marriage, when a good husband and wife relationship is no longer maintained, fighting and jealousy will only worsen their self-image. It is better to respect each other's decisions so that both can still be friends, be a confidant and bring love to their children together.
The singer also pays special attention and thanks to her husband's parents and ex-husband because they have brought her a happy family in the past.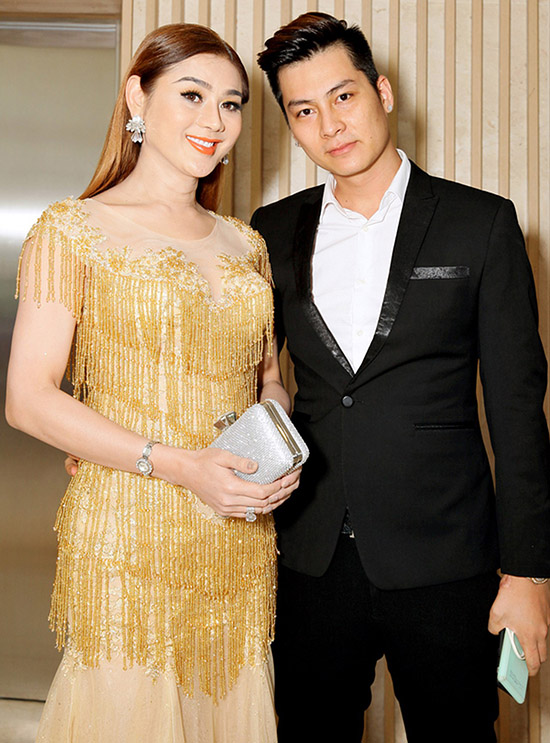 Financial independence is the "medicine" for post-divorce hardships
Plunging into work is the way to Lam Khanh Chi "packing" sadness into a corner. Focusing on singing, business and taking care of her children took up all of her time, not giving her a chance to be sad. It sounds like the singer is trying to keep herself busy to escape reality. However, she affirmed that "sadness is not the way to solve problems". One Lam Khanh Chi proud that, up until now, she "didn't know how to use men's money", then after the divorce, she had to be more proactive about the economy so that the mother and daughter's life would not have to face two difficult words.
Perhaps your journey to free yourself from your negative thoughts, emotions, and post-divorce difficulties. Lam Khanh Chi less difficult than many other women because she can control her own life. The most difficult thing for her to do is to put the memories of the past marriage in a drawer, to easily open her heart to new feelings that, according to the female singer, after 6 months or 1 year after the divorce, she Give yourself a chance to be happy.
You are reading the article
Me and my ex-husband are still soulmates

at
Blogtuan.info
– Source:
danviet.vn
– Read the original article
here