"Avoid having rind coconut shell"
According to the British newspaper The Telegraph, European leaders are increasingly worried that the European Union (EU) will fall into the situation of "avoiding the melon skin and the coconut shell" when reducing reliance on energy imports from Russia, but has become completely dependent on key mineral supplies controlled by China.
Grandma Ursula von der Leyen – President of the European Commission (EC) – said that Brussels is trying to secure a long-term supply of important raw materials. This is essential to pursuing green commitments and rapid expansion of renewable energy sources, signing agreements with friendly countries as global demand for natural resources soars. green technology, far beyond the existing supply from traditional mines.
"Future economies will no longer depend on coal and oil, but will depend on lithium for the production of batteries; silicon metal for electronic chips; rare earths for the production of permanent magnets for mounting on electric vehicles and wind turbines"Ms. von der Leyen speaking at the World Economic Forum in Davos.
"Digital and green transformation will greatly increase our demand for these materials. However, not all countries have access to these raw materials. depends on a small number of suppliers for the majority of raw materials. So we need to avoid falling into the same trap as with oil and gas."added Mrs. von der Leyen.
It may be too late for the world to avoid a prolonged supply shortage in the 2020s, according to the International Energy Agency (IEA), which now controls half of its lithium refining capacity. of the world and produces three-quarters of all lithium-ion batteries.
"Today is about oil, tomorrow will be about lithium supplies"Fatih Birol – Director of the IEA – said.
According to The Telegraph, China has developed a strategy for rare earth metals to be used in advanced technology areas, not only for green energy and artificial intelligence, but also for military lasers. , rockets and satellites. Beijing is rapidly gaining dominance over the global supply of cobalt and graphite. More than 98% of permanent magnets containing neodymium are sourced from China.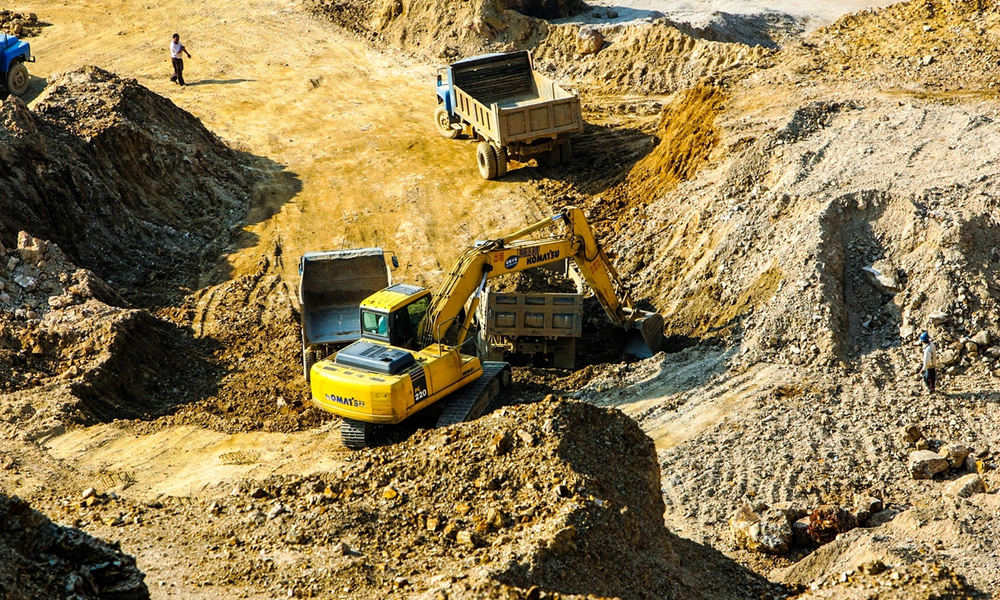 More than 98% of permanent magnets containing neodymium are sourced from China.
Mr. Jens Stoltenberg – Secretary General of the North Atlantic Treaty Organization (NATO) – issued important warnings in Davos about the great danger of becoming increasingly dependent on Chinese supplies. Mr. Stoltenberg said that the conflict in Ukraine has exposed the pitfalls of free trade and that the West has no balance in the balance of negotiations with Beijing, such as the Nord Stream 2 pipeline project between the EU and China. Russia.
Super ambitious goal of green energy
To replace all Russian gas imports, the EU has set super-ambitious targets for green energy when it proposes a 200 billion euro energy plan, raising the renewable energy target to 45%. total energy supply by 2030. Administrative procedures will be rushed through in 1 year instead of 7 – 8 years on average.
The Mediterranean region will eventually become the heart of the world's clean energy system, providing green hydrogen from solar and wind energy, said Frans Timmerman, EU Green Deal Director. Very cheap in North Africa.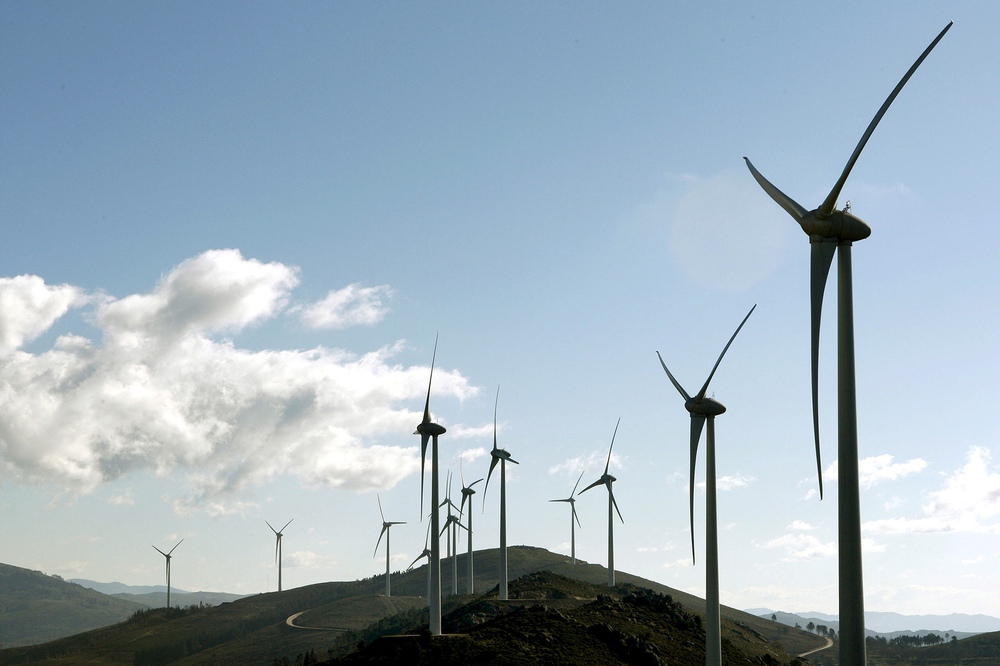 The EU wants to raise the target of renewable energy accounting for 45% of total energy supply by 2030.
Over the next eight years, Europe aims to double solar capacity to 600 gigawatts (GW) – most of it on rooftops – and double wind power to 480GW, as well as bring 30 million cars electricity to the street. This requires an enormous amount of key minerals and a complex global supply chain.
Moreover, the EU must implement this plan in the race with China, which is electrifying its economy at an even faster rate.
Zhigang Zhang – head of China's state grid – said in Davos that China is strongly promoting the development of renewable energy. This is the central thrust – along with nuclear power – in President Xi Jinping's plan to break dependence on imported energy by sea, as well as develop safe domestic energy sources. than.
The crux of the matter is where in the world can supply enough copper reserves to make so much electrification happen, said Daniel Yergin, an energy expert at IHS Markit. "Electric vehicles need 2.5-3 times more copper than internal combustion engine vehicles. How do we get that amount of money?" Mr. Yergin said.
According to The Telegraph, to a certain extent, demand will eventually create supply. However, Europe has started very slowly in the global competition for key materials. This alliance will be in a difficult position when the supply is tight. The EU is rolling out big plans and activating all kinds of alliances, but it could still be difficult to implement its green deals.
https://soha.vn/chua-kip-tranh-don-nang-luong-cua-nga-eu-lai-lo-sot-vo-voi-vu-khi-moi-cua-trung-quoc-20220525121848648. htm
You are reading the article
Not having time to avoid Russia's "energy blow", the EU is worried about China's "new weapon"

at
Blogtuan.info
– Source:
Soha.vn
– Read the original article
here