For non-believers, there is nothing more reasonable than starting the story of Bui Thinh Da by explaining about the ball joint doll. Different from the usual dolls that everyone sees when they are young, ball jointed dolls (English name: ball jointed doll, abbreviated: BJD) are dolls whose parts are connected by spherical joints. and special wiring inside to be able to move.
With such a structure, it is not difficult to imagine the process of making a sophisticated, hard-working and multi-step jointed doll. This is also the reason why this subject is not very popular both at home and abroad. And Bui Thinh Da is one of the very few people who are making ball joints in Vietnam.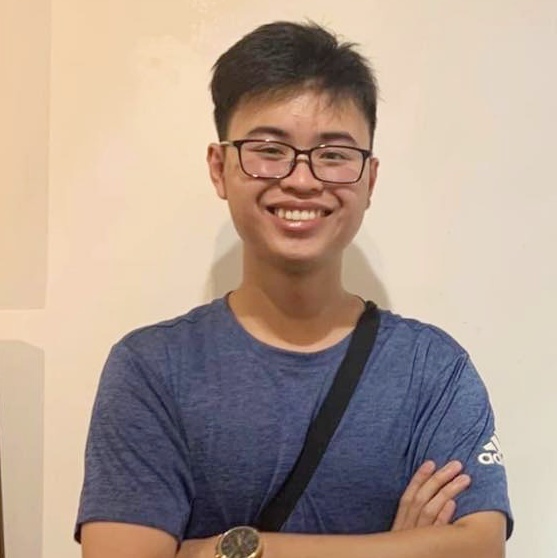 Bui Thinh Da recounts his process of molding clay
More than 6 years and countless dolls have been molded
Like many of his peers, in 6th grade, Thinh Da was just a boy who loved games and liked to go online. While wandering the web to find more things to play with, the boy came across a ball-joint doll. "Initially, I just wanted a ball joint doll because it's special, the joints it moves look great. But these dolls are quite expensive to make. A 6th grader can buy. So I bought 200k clay to try. After that, I gradually tinkered with it and it became a passion." – Da recounted.
But to make a ball joint doll, only clay is not enough, Thinh Da also has to know how to sew clothes and make up dolls. These things are mainly researched and learned by his friend online and mostly in English. Most especially, he also has to know a little about the field of Anatomy. This is even the first bullet point of the must-learn basics because: "Thanks to Anatomy, I know about human body proportions, the proportions of faces are harmonious. In the beginning, I I don't know about these so I can't form a human, like a monster.".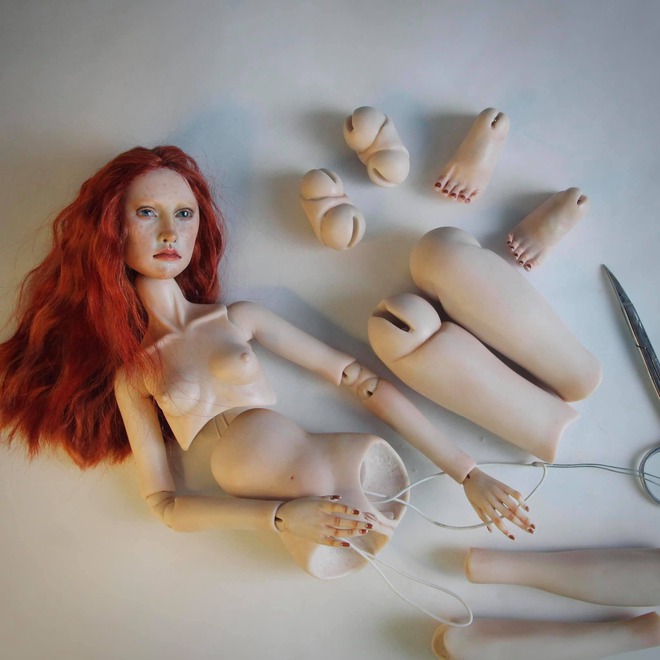 Da said that it takes knowledge of Anatomy to be able to make symmetrical parts like this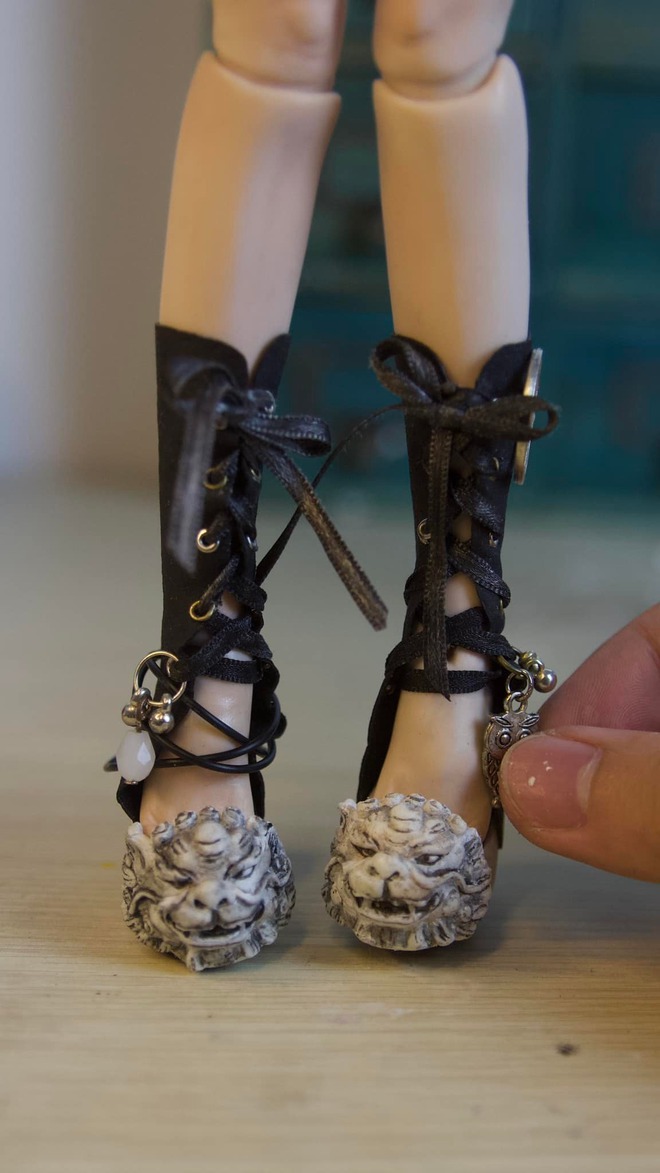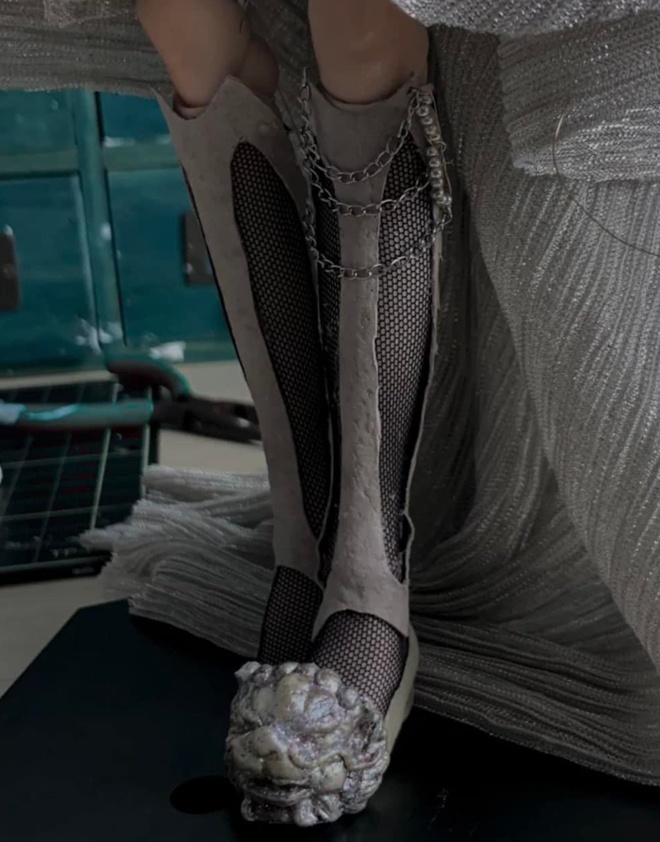 These shoes are also made by him
Now at the age of 18, with more than 5 years of experience, Thinh Da can't remember how many dolls he has made. The boy can only estimate that he has about 20 – 30 finished products, which can be displayed, including ball joints and statues.
So much time making dolls also helps the young man practice perseverance. "I think not only in making dolls but in everything, when I want to learn something new, I have to resolutely pursue and persevere with that decision." – Thinh Da confided.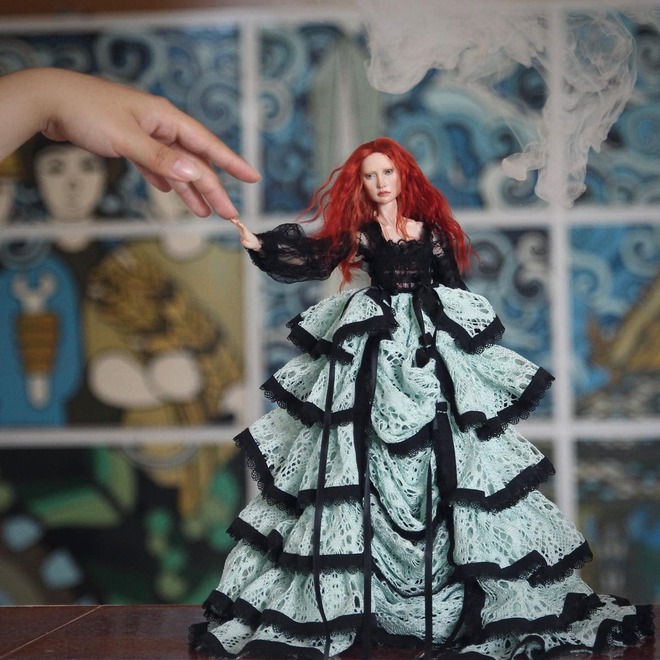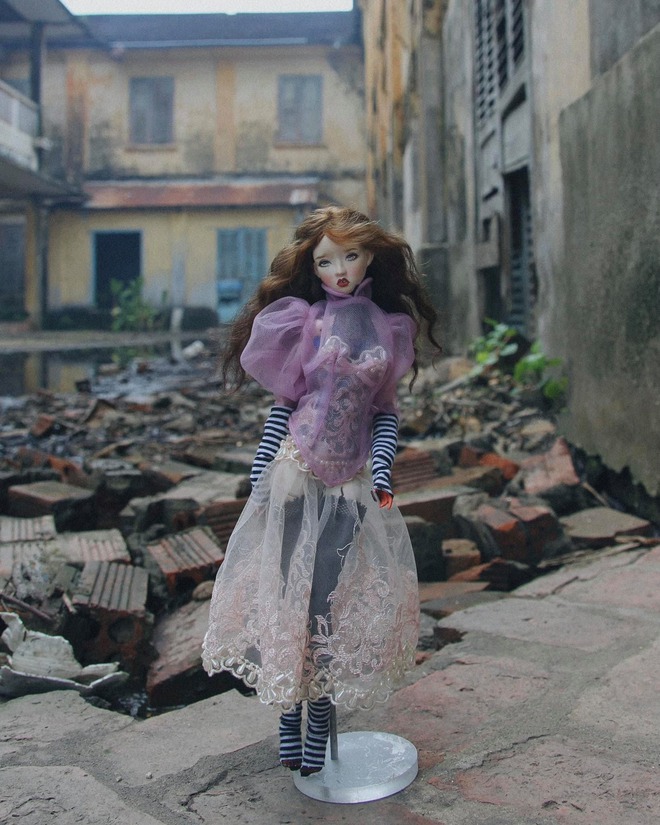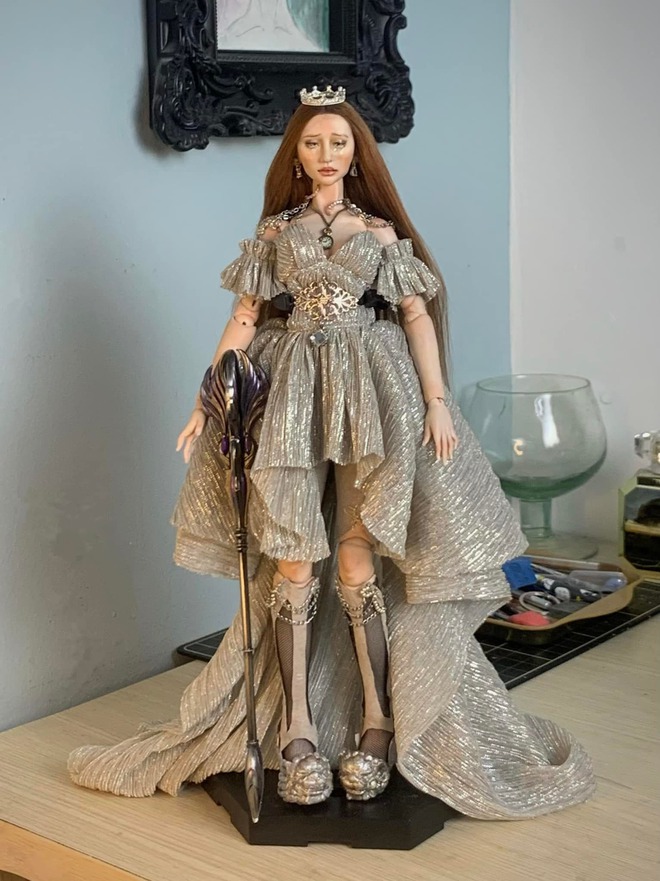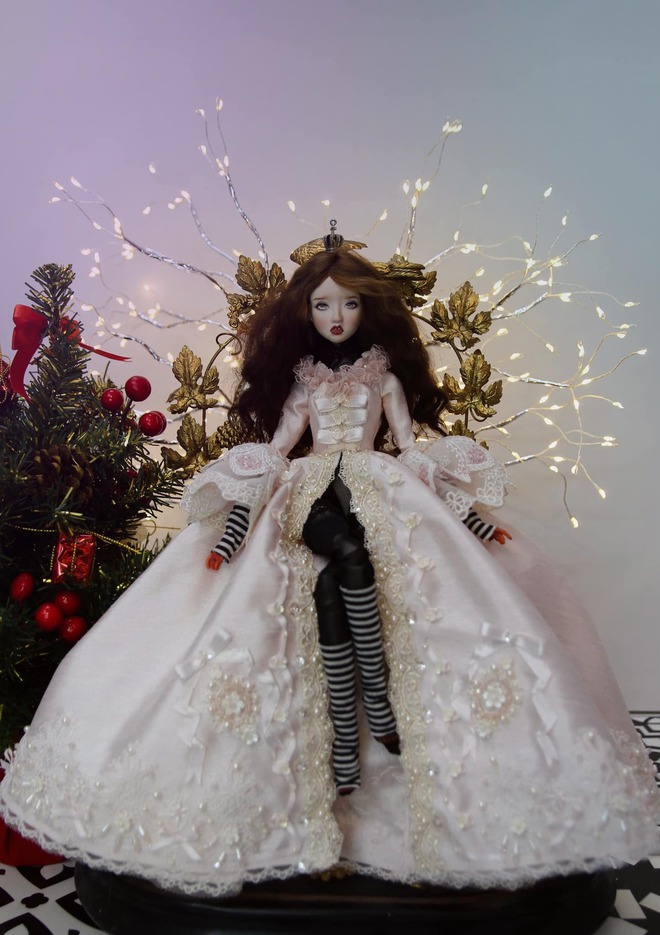 Some of Thinh Da's ball-joint dolls
Parents were the first to protest
Although today's society is very modern and open, the image of a guy hanging around making dolls, sewing, makeup, … is still very strange. And the first person who objected to Thinh Da making dolls was none other than the two parents. This is also the first difficulty he faced when pursuing his passion:
"At first, my family didn't support me to make dolls. At that time, I didn't define it as a passion, but just making it for fun, but my parents didn't like it and had mixed opinions. Then I sat down and sat down. Talk seriously and explain to your parents about ball joints that it is an art, needs many skills and learns many things, not playing with Barbie dolls like little girls. I fully support and even give me money to buy props."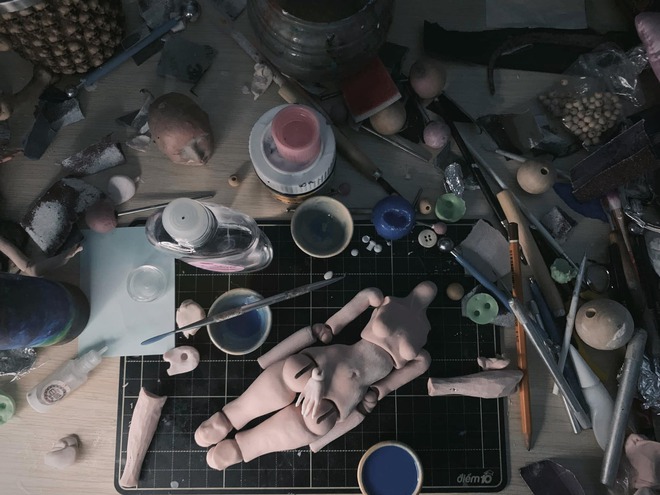 A ball joint doll needs a lot of attention and meticulousness
About the reaction of people around, Thinh Da honestly revealed: "Maybe people have said it out loud and I don't know it, but basically, everyone treats me well and respects my passion. Teachers and friends at school all know I make dolls and are loved by many people. My friends make fun of me about being famous because they hang out with me It's been a long time and I can see how hard I've tried.".
Each doll has its own meaning
In general, Thinh Da's dolls are a bit scary. Explaining this, the friend said it was influenced by movies, there was no other deep meaning. As for the story of many of the dolls with sad expressions, the boy shared: "When I came to the ball joint doll, it was also when I entered my teen years and had certain crises. At first, making dolls was very fun, but when I knew a little more, I only came to it when I was sad. so the doll also has this look. But lately I've been able to balance it so I've made more smiley face dolls."
The doll that Thinh Da likes the most and is also known by many people is the vitiligo doll. "Me I want people to know and understand vitiligo. People with this disease have a special appearance, but they also need to be respected, not stigmatized. Moreover if I If you look at it in a positive way, that is also a beauty and unique feature of that person." – explained the friend.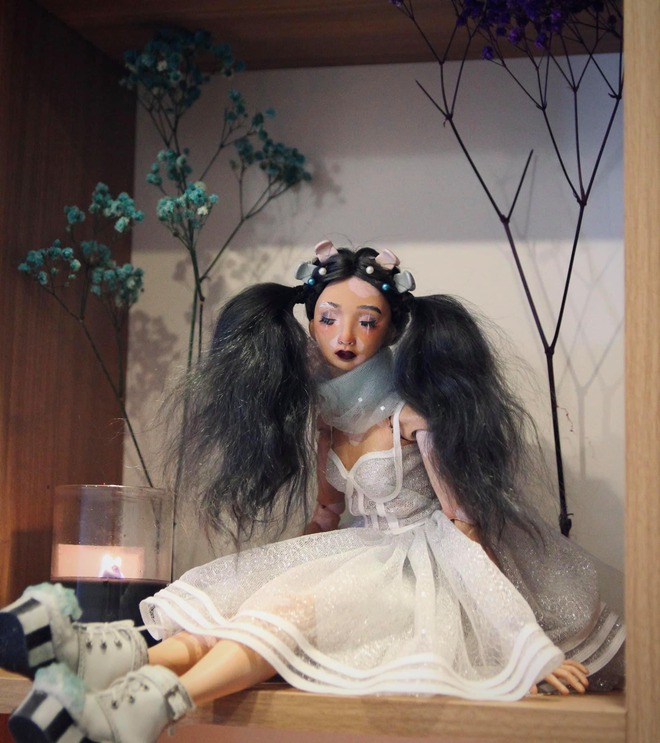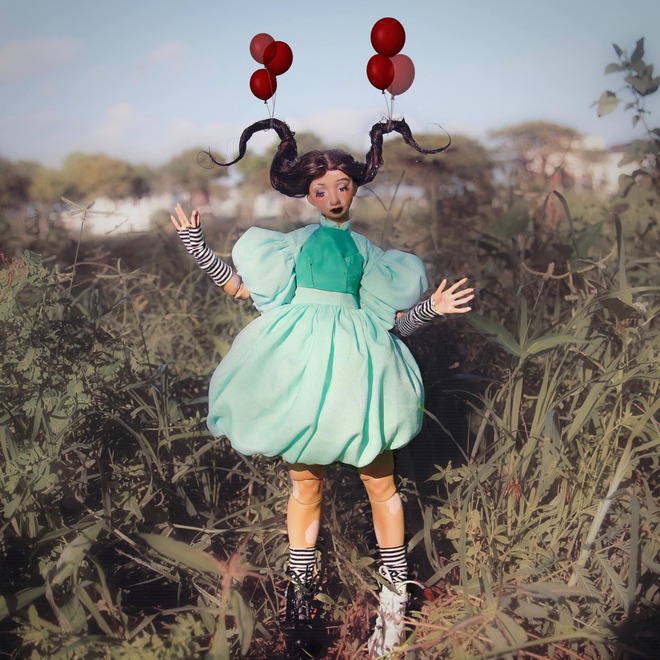 The most labor intensive is the doll made of porcelain, which took Thinh Da 3 years to complete. 3 years is not a time that you can learn and do at the same time. In addition, making porcelain dolls also requires a lot of work and stages. If clay dolls can only be molded, porcelain dolls after being molded with clay, Thinh Da has to make a plaster mold. After having a mold, the next step is to pour liquid porcelain in and then bake it at high temperature. However, it is not enough to bake it once, but fired porcelain is very easy to damage if not carefully aligned. Therefore, Thinh Da had to give up 4-5 children to get a complete porcelain doll.
Thinh Da recounts the process of making porcelain dolls
Whether homemade or ordered by a customer, behind each Thinh Da doll has a special meaning. Da said: "Some people want to order a doll to look like themselves, someone wants to give it to a friend on a special occasion or because a friend has depression,… Each doll has a certain value, maybe it's not a dramatic thing, but it has emotional value between people.".
Posting a TikTok clip for fun who thought it would go viral
The popularity of Thinh Da was also very surprising. The guy just posted a TikTok clip to share his journey, but didn't expect so many people to receive it. However, also on this platform, the guy has to face a lot of doubtful comments. These people think that Thinh Da took videos from abroad to reup, but can't do it himself.
"At first, I was very stressed and unhappy because of many mixed opinions. But slowly I got used to it. Obviously when they comment, it proves that they know me and have seen my clip. Thinking positively It's also fun." – recounted the friend.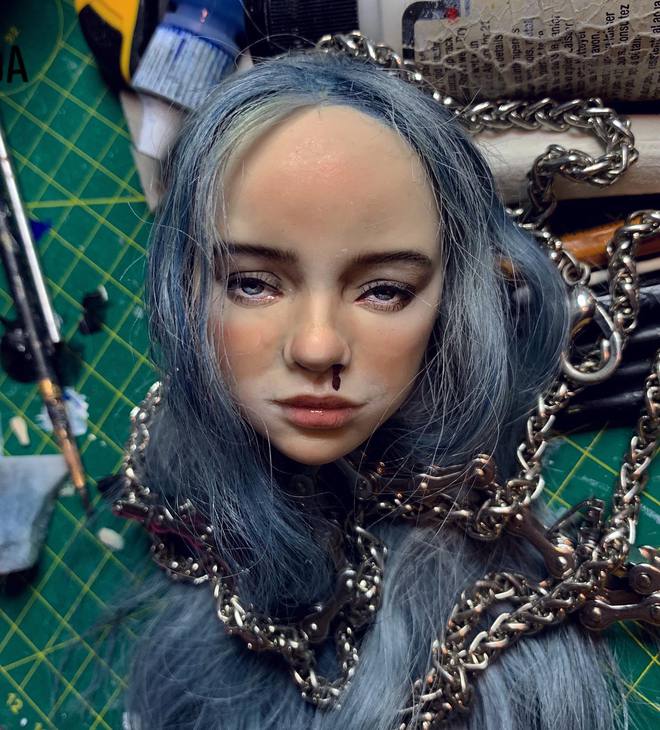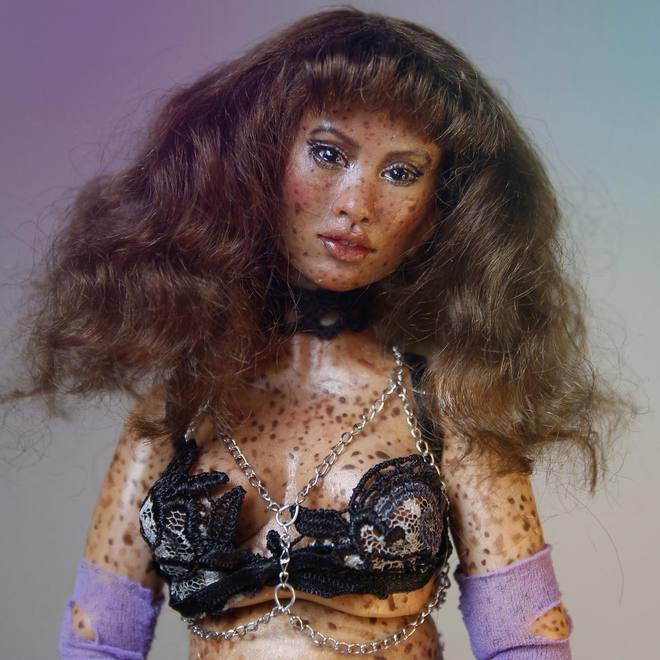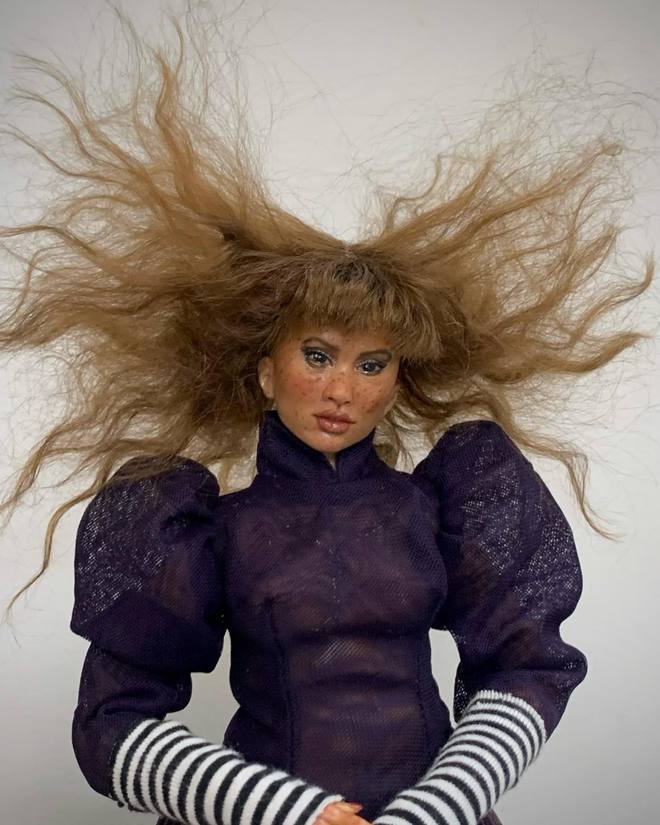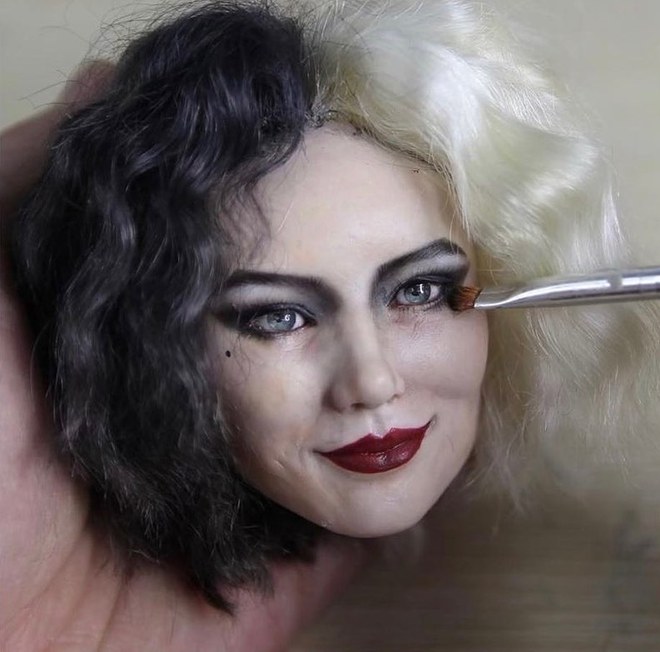 On the contrary, there are many people who are interested in the clips Thinh Da shares, so they text to find out: "Whatever you ask, I try to answer all because I want to share as much as possible, but I don't have enough time. More importantly, this subject is one thing I teach and you self-study is the main thing. ". The friend also revealed that the cost of basic materials that each person needs to start this subject is about 500k. When you are more specialized, you will need more expensive specific tools, so it is more difficult to make statistics.
Currently, Thinh Da is interested in slow motion movies and wants to make short films and short advertisements related to dolls. As for doll making, he is also working on making real gold and silver crowns for his dolls.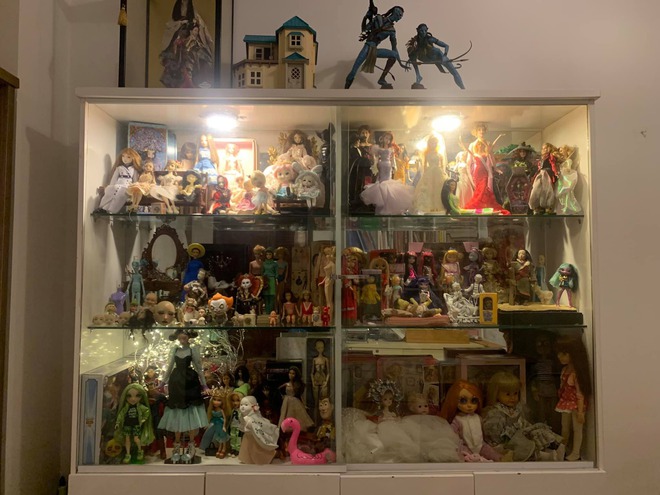 In addition to making her own, Thinh Da also has a hobby of collecting dolls
Photo: FBNV
You are reading the article
Parents are the first to object

at
Blogtuan.info
– Source:
Soha.vn
– Read the original article
here