Business
Paying via e-wallet because it's more modern to live like that
Young people today tend to use non-cash payment methods. Usually, many people immediately think of paying via a bank card, such as a credit or debit card. However, in fact, e-wallets are the payment methods that are "invading the universe" among young people.
Most people in their 20s, even 30s or 40s, have at least one e-wallet app on their phone. There are many reasons, partly because many shopping and food ordering applications must be linked to a compatible e-wallet, making payment more convenient. On the other hand, when using it, there will be a lot of discount codes to stimulate spending, gradually it becomes a habit among young people.
Meet 3 young people who have fallen into the "e-wallet universe" to find out how since using this payment method, their spending habits have changed.
1. Chi Anh, 25 years old, office worker, average income is about 15 million/month
2. Truc Thong, 28 years old, Marketing Manager, average income is about 35 million/month
3. Bao Van, 23 years old, works in an auditing company, the average income is about 15 million/month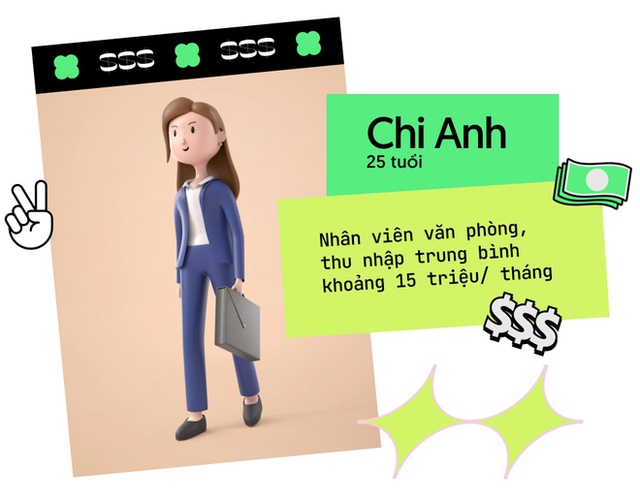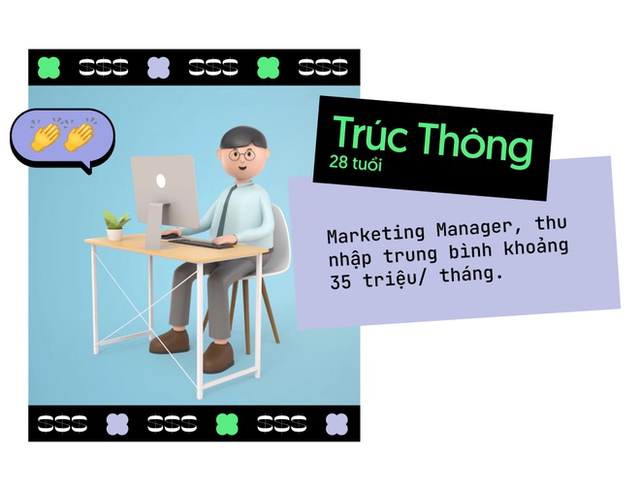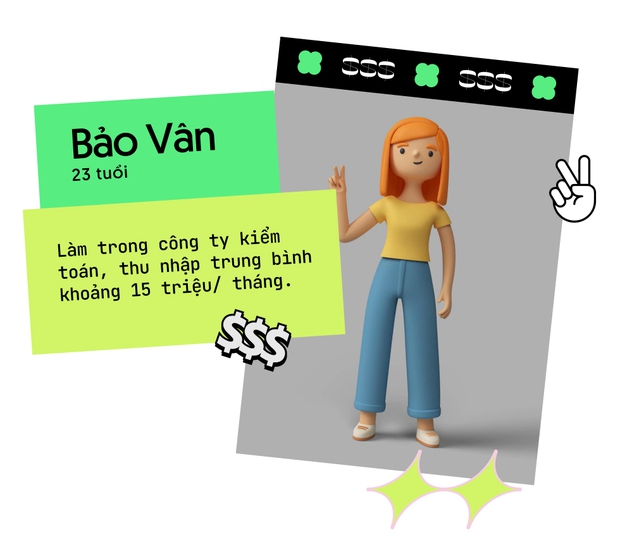 Start using e-wallets because there are many offers, discount codes
E-wallets began to "introduce" and become popular in Vietnam in 2014, 2015. This is also the time when the last generation of Gen Z and the first 9x entered the age of 20, the right time to receive the new ones. new.
Chi Anh shared that she has been using electronics since these applications started appearing in Vietnam. "The reason I "catch the trend" quickly is because I see that in foreign countries, cashless payment is very popular, convenient and modern. When this form appeared in Vietnam, I was very eager and supportive.".
Like Chi Anh, Truc Thong can't even remember the first time he used an e-wallet. Probably around the time Truc Thong attended university.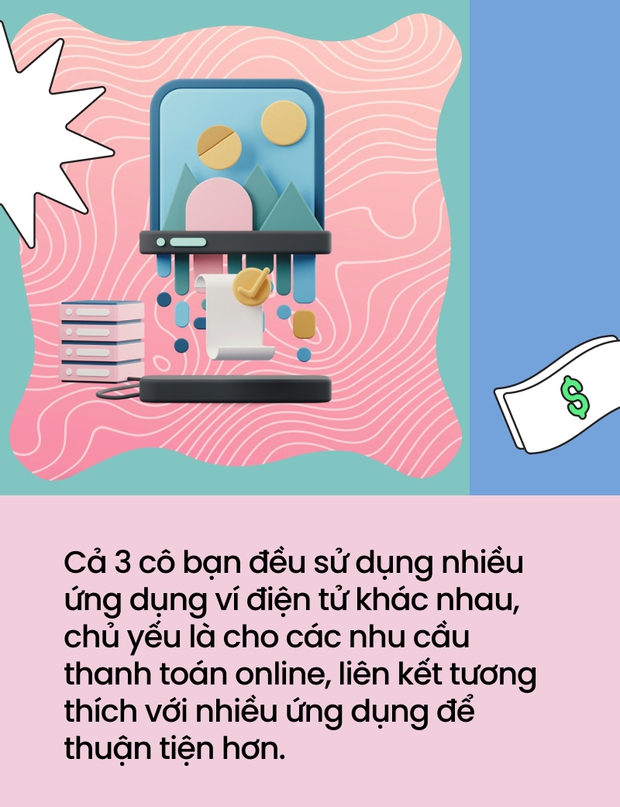 All 3 girls use many different e-wallet applications, mainly for online payment needs, compatible with many applications for more convenience. Also for transferring money to friends and relatives, because initially, transferring money through these e-wallets is completely free unlike through banks which will have to pay a certain fee.
"I learned about e-wallets when I was in my freshman year. Using e-wallets to pay will be much cheaper because there are discount codes, which a student like me really needs. , and I'm also a voucher fanatic." Bao Van shared.
There are advantages and disadvantages, but e-wallets are becoming an inevitable payment trend
When asked about the pros and cons of using e-wallets, all three girls gave quite similar answers. The first point that cannot be ignored when using an e-wallet is convenience. "I don't need to carry my wallet to the street anymore, and at the same time, I feel that such a payment is quick and better for both parties."Chi Anh's point of view.
E-wallets also have a lot of promotional codes from becoming a new user to stories of redeeming points for vouchers. "When I first came to Hanoi to study, I was not familiar with the streets and alleys, so I often used technology cars. Due to the link with the app's wallet, there were many trips that took 2-3k. This also applies. Always use with technology car booking applications, many free rides."her friend Bao Van shared.
In addition, it is also suitable for a "cashless" life like now. No more worrying about waiting to "rot" change, forgetting to bring money or having to prepare too much when leaving the house.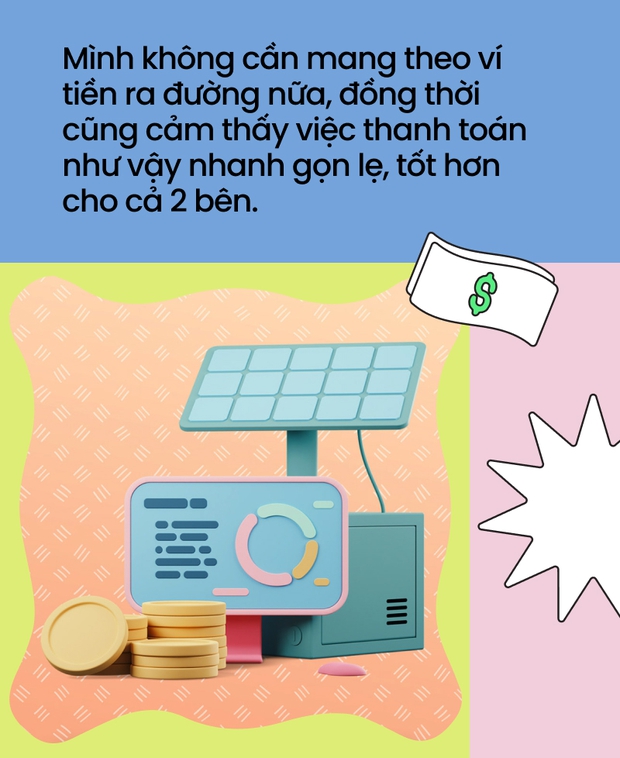 However, everything has 2 sides, and e-wallets are no exception to that story. The first disadvantage of that is that it is too easy to pay. Usually we will use e-wallets to order online through applications, and with very little manipulation. "Using Face ID, sometimes we haven't even been able to make the payment yet. So the money goes out without thinking. Meanwhile, if we use cash, we often feel like we're spending money. more than."Bao Van's point of view.
In addition, using e-wallets is often not secure in terms of information. For example, Truc Thong's friend shared that Truc Thong's friend last year had all the money in his bank account linked to an e-wallet. That evening, there were also many people using e-wallets and that bank posted this information. However, the bank said that it was the security error of the e-wallet. And until now, that money has not been resolved or returned.
Besides, there are also limitations such as frequent payment errors, money hanging all day to return. There are also not many stores that accept payment by wallet, but mainly online. This also makes spending a bit inconvenient.
Many parts of the world have almost become a country without cash, even bank cards. "This should be the development trend of e-wallets, but I think in the near future, this may not be possible. If you want to replace the other two methods, you need to "universal" e-wallets to everyone and need a unique one that can be used.Anh Chi's thoughts in the e-wallet story are becoming more and more popular.
Some spending habits changed
Most people start using e-wallets because there are many discount codes, which make spending a lot more economical. However, sometimes it is also the catalyst that causes us to spend on unnecessary items or services.
"This is the same thing as discount codes, vouchers of shopping apps. People think that they save money with vouchers, but in fact, if we don't have a voucher in the first place, we are not sure how to spend that money in the first place. . So e-wallets make me spend more"the point of view of Anh Chi.
However, Anh Chi also emphasized that she herself does not intend to change this because she usually will not buy valuable items or services through her wallet. Therefore, the amount of money spent through wallets is not so much that it can be considered as lifestyle inflation.
Thinking with Anh Chi, Truc Thong said that if the discount code is really attractive, it will make users buy more unnecessary things. However, in general, e-wallets still bring people more good experiences than bad, much more economical and convenient.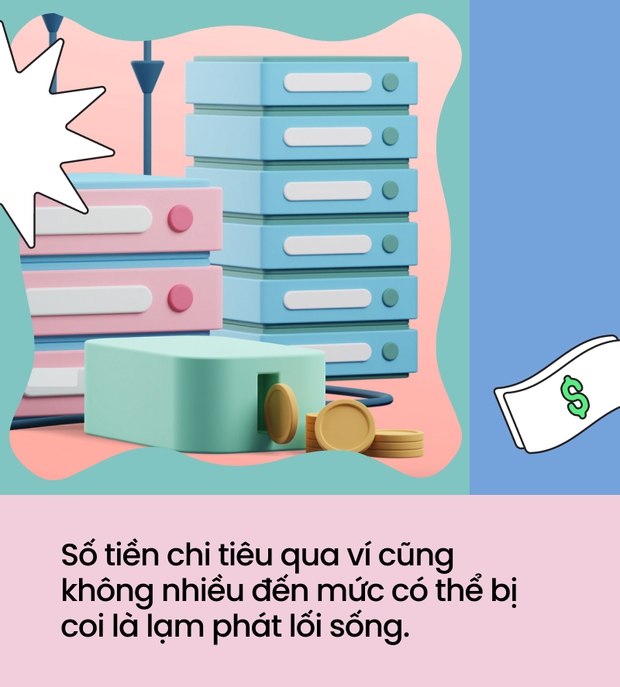 When you get used to using e-wallets, there will also be some consumption habits that change compared to before. For example, since having an e-wallet, Bao Van has brought less cash. Besides, add the habit of going to the app every day to buy and top up the phone because through the e-wallet, it will be discounted quite a lot.
"Or when buying drinks and snacks, I will choose to go to convenience store chains or supermarkets that have e-wallet payments to buy instead of going to traditional groceries like before. I think these are all are habits that help me save time and find myself living more "modern", so the positives still outweigh the negatives."Anh Chi also has quite good experiences when using e-wallets.
https://kenh14.vn/co-mot-the-he-khong-dung-tien-mat-thanh-toan-qua-vi-dien-tu-vi-thay-song-nhu-vay-hien-dai- hon-20220527151004187.chn
You are reading the article
Paying via e-wallet because it's more modern to live like that

at
Blogtuan.info
– Source:
cafebiz.vn
– Read the original article
here