Giải trí
Quang Ha lovingly held hands and hugged Le Quyen on stage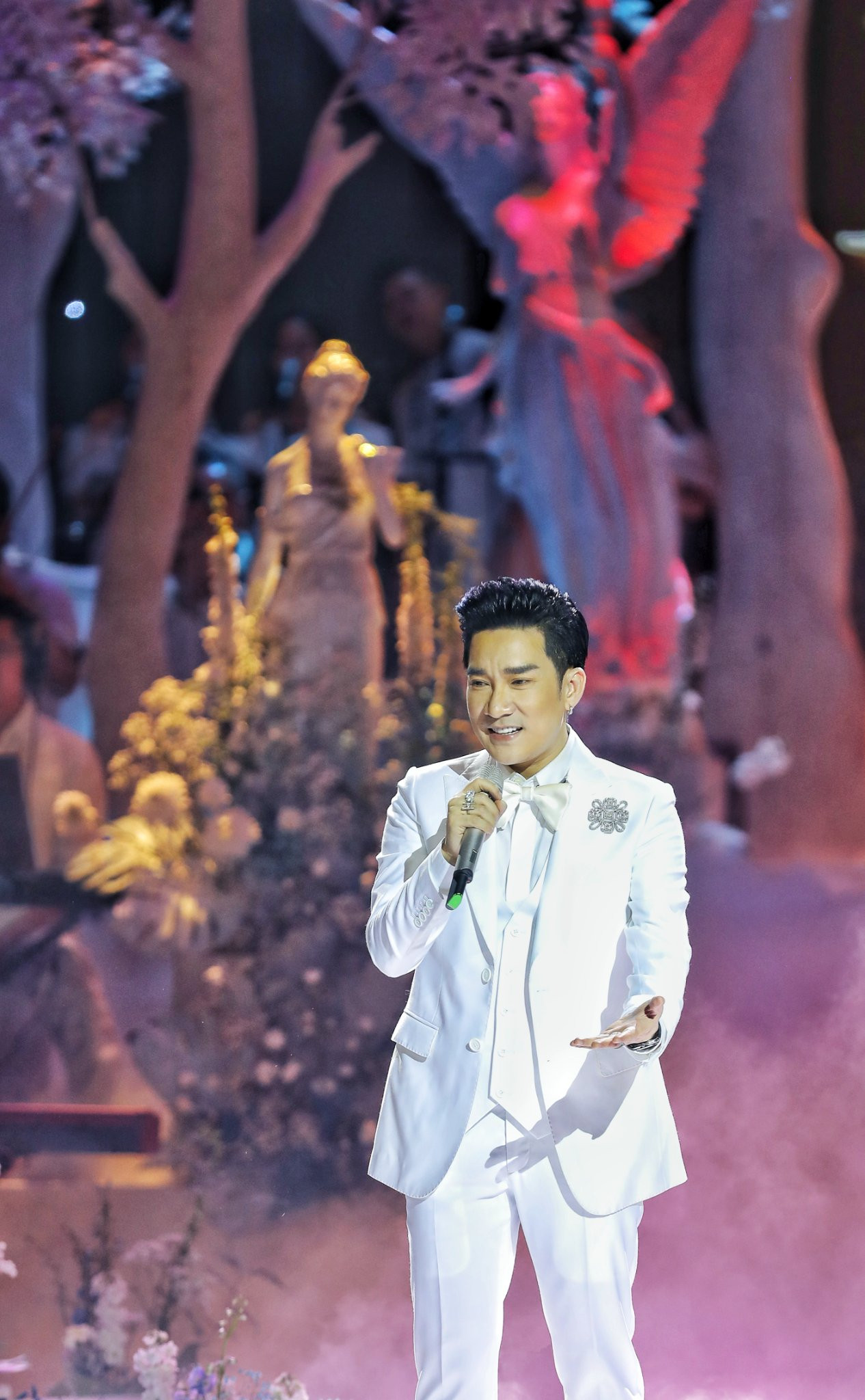 On the evening of May 28, the first live show of optical galaxy – Ha show took place at the Hanoi Opera House. Quang Ha and the dance group had an impressive opening show when there was a harmonious and creative combination of sound, light, and context through the medley. Footprints of Eden – Sand – If that happens. The male singer turned into a prince in the garden of Eden with flowers, statues, costumes… all white. Especially, the multi-color butterfly display effect covered the entire stage, reflecting on the white wing costumes to create a grand and fancy overall.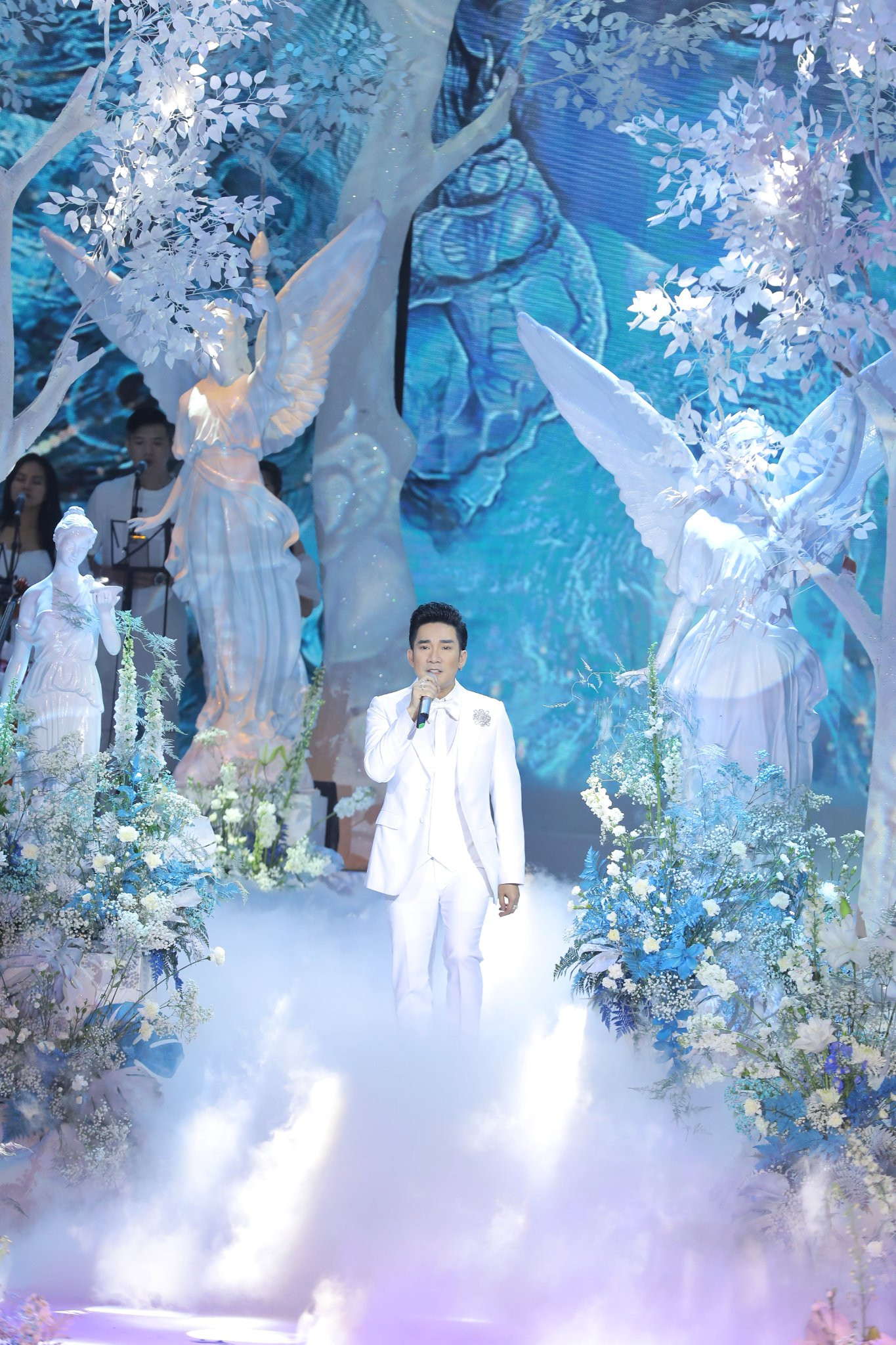 After that, Quang Ha had a gentle and profound performance through 2 songs Velvet eye color, Because I love you. "I miss the audience and the stage very much. My crew and I apologize to the audience because the show was postponed twice due to the epidemic. If the audience doesn't love, and the units always accompany and trust, people will not wait for the show for more than 2 years. I am grateful for everyone's sympathy for the crew. I thank the talented people in the team for connecting and making the impossible possible", Quang Ha confided.
Next, Quang Ha performed the song that made his name and brought him closer to the audience – thought, by Khac Viet. The audience turned on the phone's flash to create a starry sky effect and sang along with the male singer born in 1981.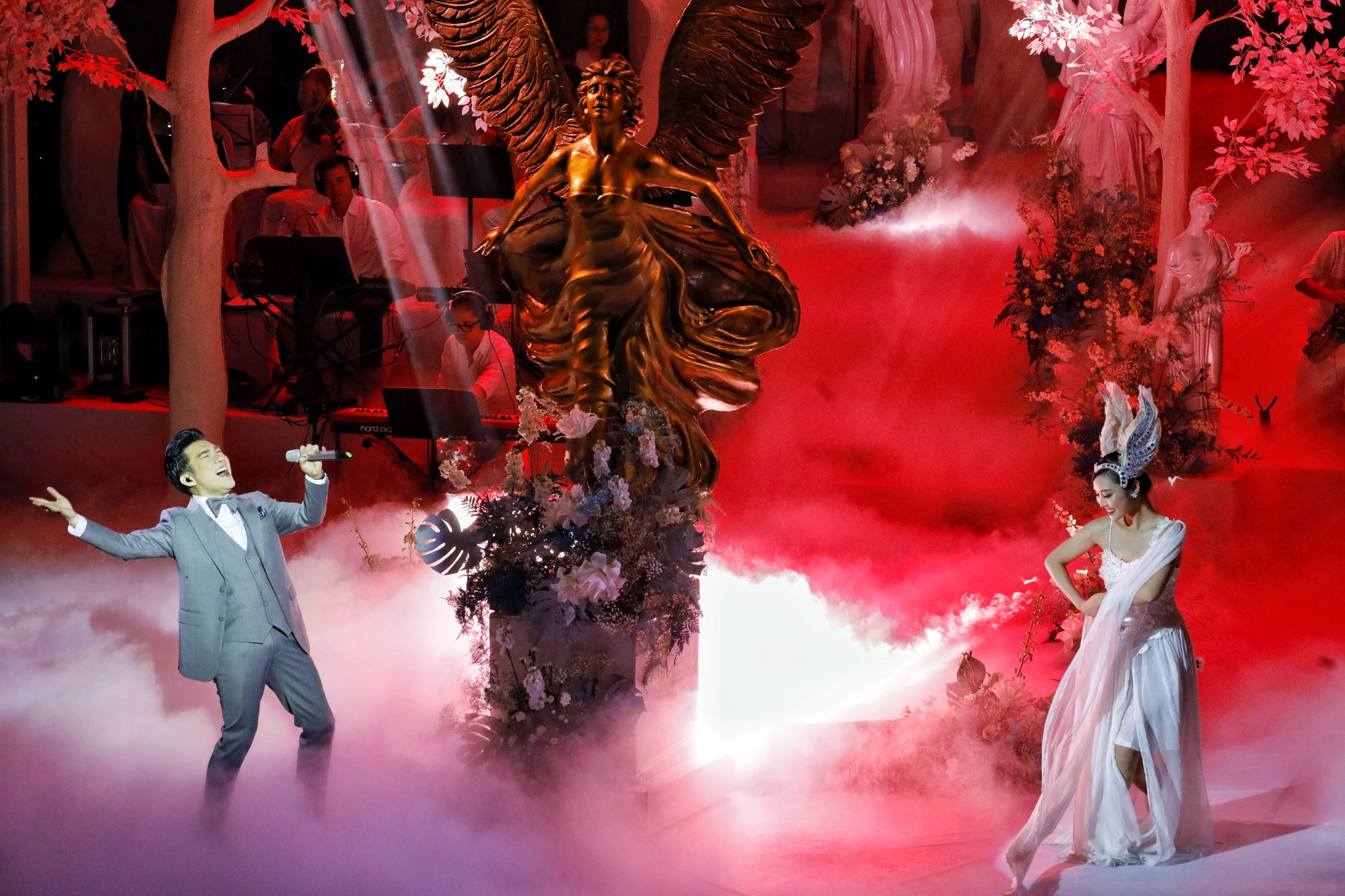 Musical space is connected to the emotional circuit with ballads Autumn of loveg, medley Next to you is the wide sea – A winter day, winter apart. Although they are familiar songs, Quang Ha is new with a delicate mix, combining storytelling with choreography, modern lighting in the space of the garden of Eden. The male singer said, in life, love is very important for each person. As for artists, love helps to refresh the spirit and sublimate with music. He admitted that he had loved a lot but had not had a happy ending. But now he is still open and ready to give his best to love.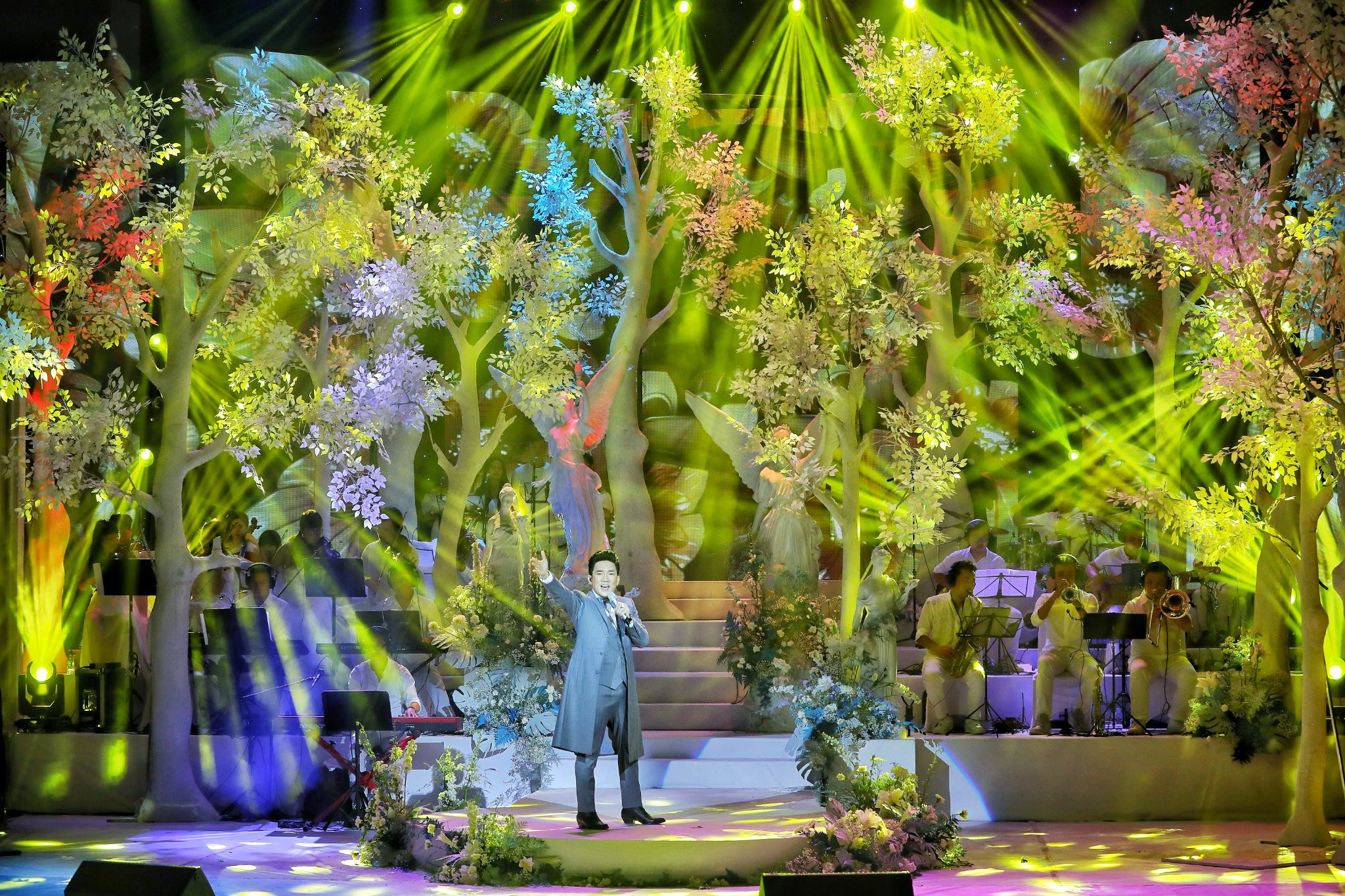 The music night became more explosive when there was a guest appearance by Bang Kieu. The humorous male singer said that he was happy because after 2 years he was able to wear a tailored suit Quang Ha gave him. At the same time, he expressed his joy when this is the second time participating in the junior's big live show.
Bang Kieu guitar and duet with Quang Ha two songs: The winter leaf, The person behind the happiness. If Quang Ha is more and more mature in her voice, handling high notes, then Bang Kieu is also increasingly sublimated with music with experiences and life experiences.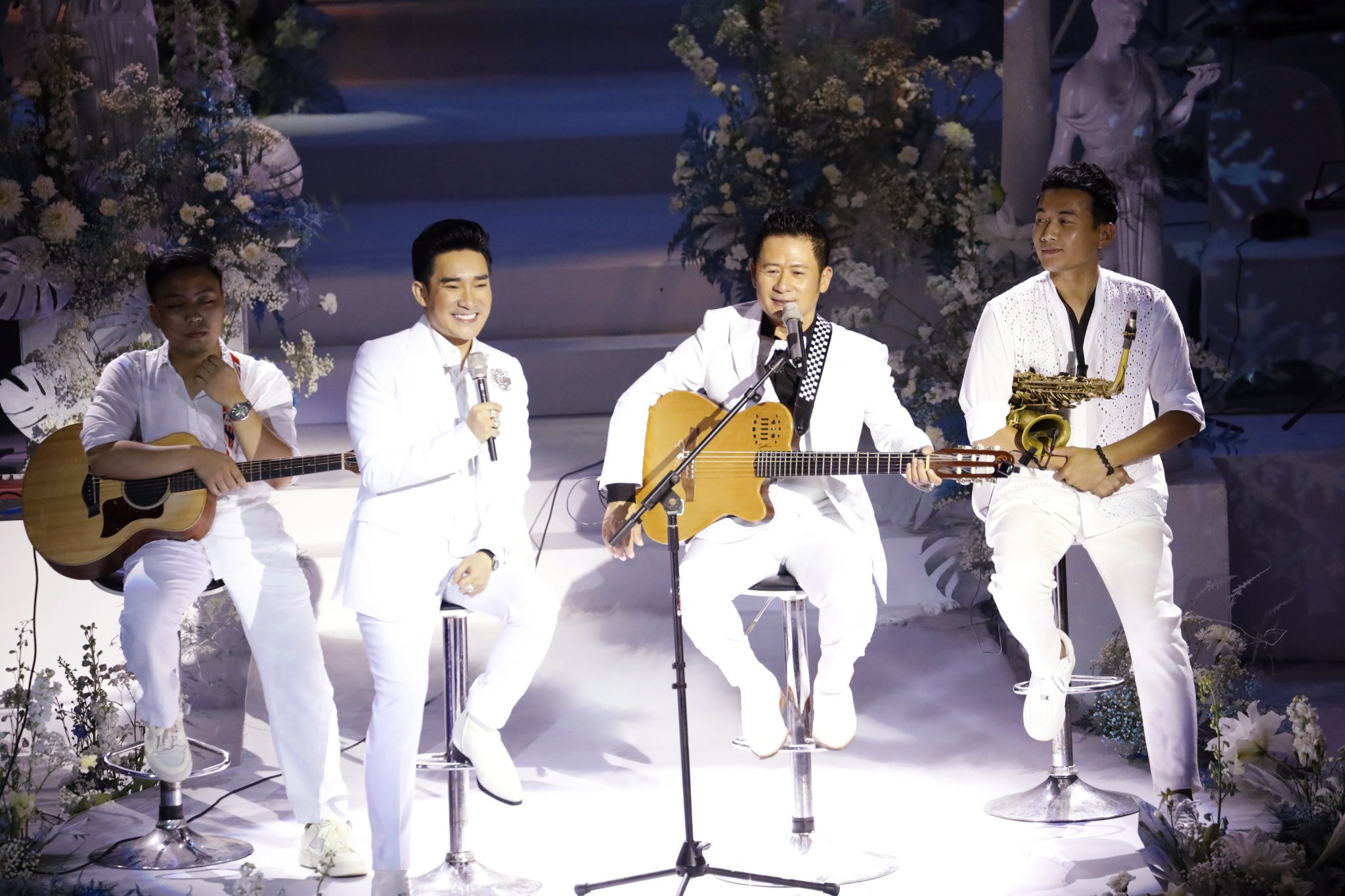 During the exchange, Bang Kieu sent Quang Ha many words of encouragement as well as full of praise for the junior's dedication to the profession. "Quang Ha has been sleeping for a whole week this week because of family problems, nervous to see the audience again after a long break from the epidemic. I have to admit that I admire Quang Ha very much and that a predecessor like me also has to learn a lot from her, especially the spirit of working and the love for music", Bang Kieu confided.
Before the senior's share, Quang Ha humorously said: "I'm nervous because the show keeps happening, the fire is over, and then it's postponed. Hope everything goes well today." In addition, Quang Ha also paid tribute to Bang Kieu when his senior was always ready to help him unconditionally when needed without any trouble.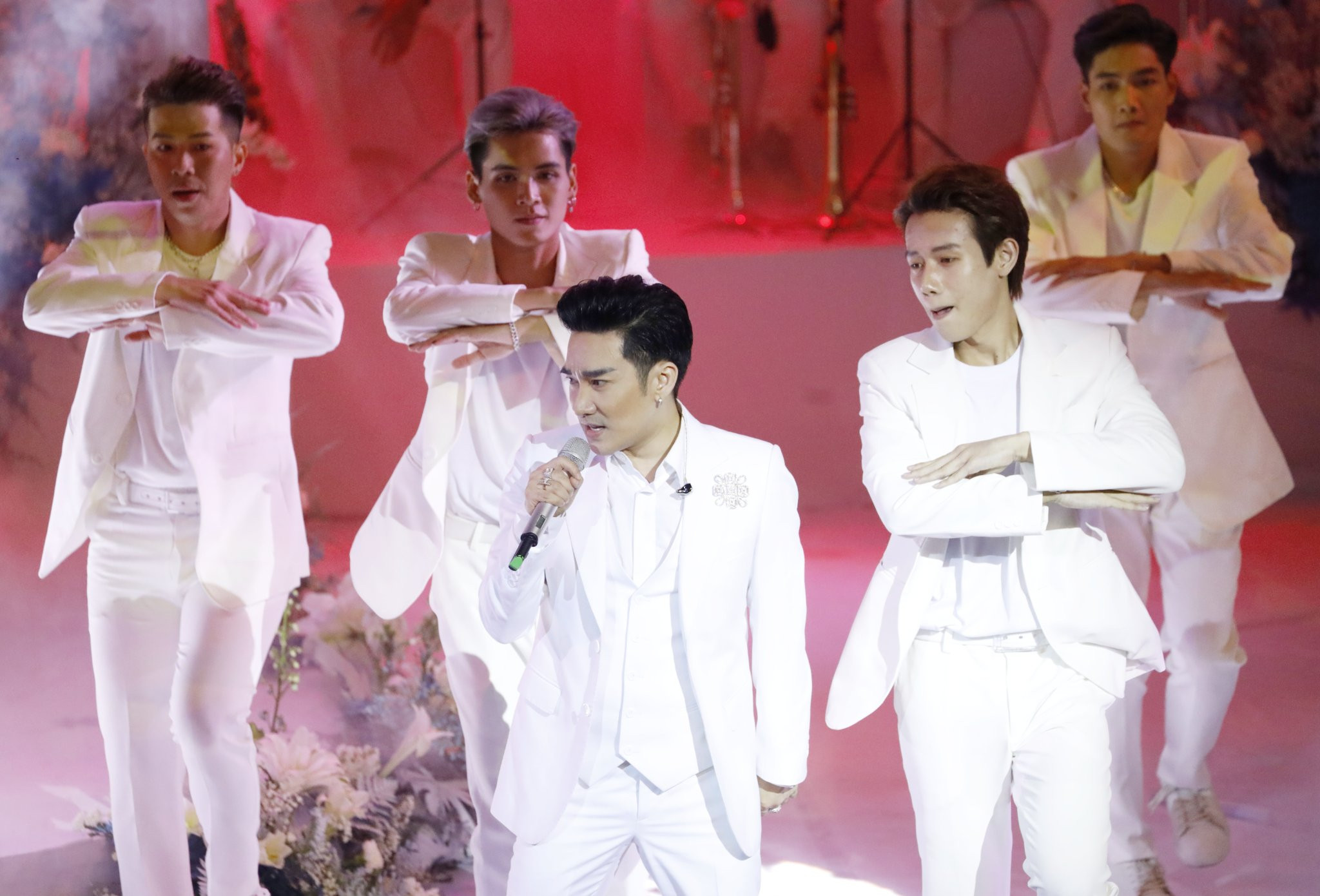 After performing more than 10 performances, Quang Ha showed her style when she continued to sing songs The long road is wet in the rain, When do we leave, Since when have we been in love, medley Is it possible to lose each other forever – Muse, medley Fate – Promises a lot, breaks a lot of promises, Fear of love. All performances are carefully invested in choreography, context…
Stepping into part 2 of the liveshow is the appearance of guest Le Quyen. She said she was very happy when on important occasions for Quang Ha, he "Thought" always remembered her first. Not only sticking together on stage, in real life Quang Ha and Le Quyen are close friends who always share all the joys and sorrows in life.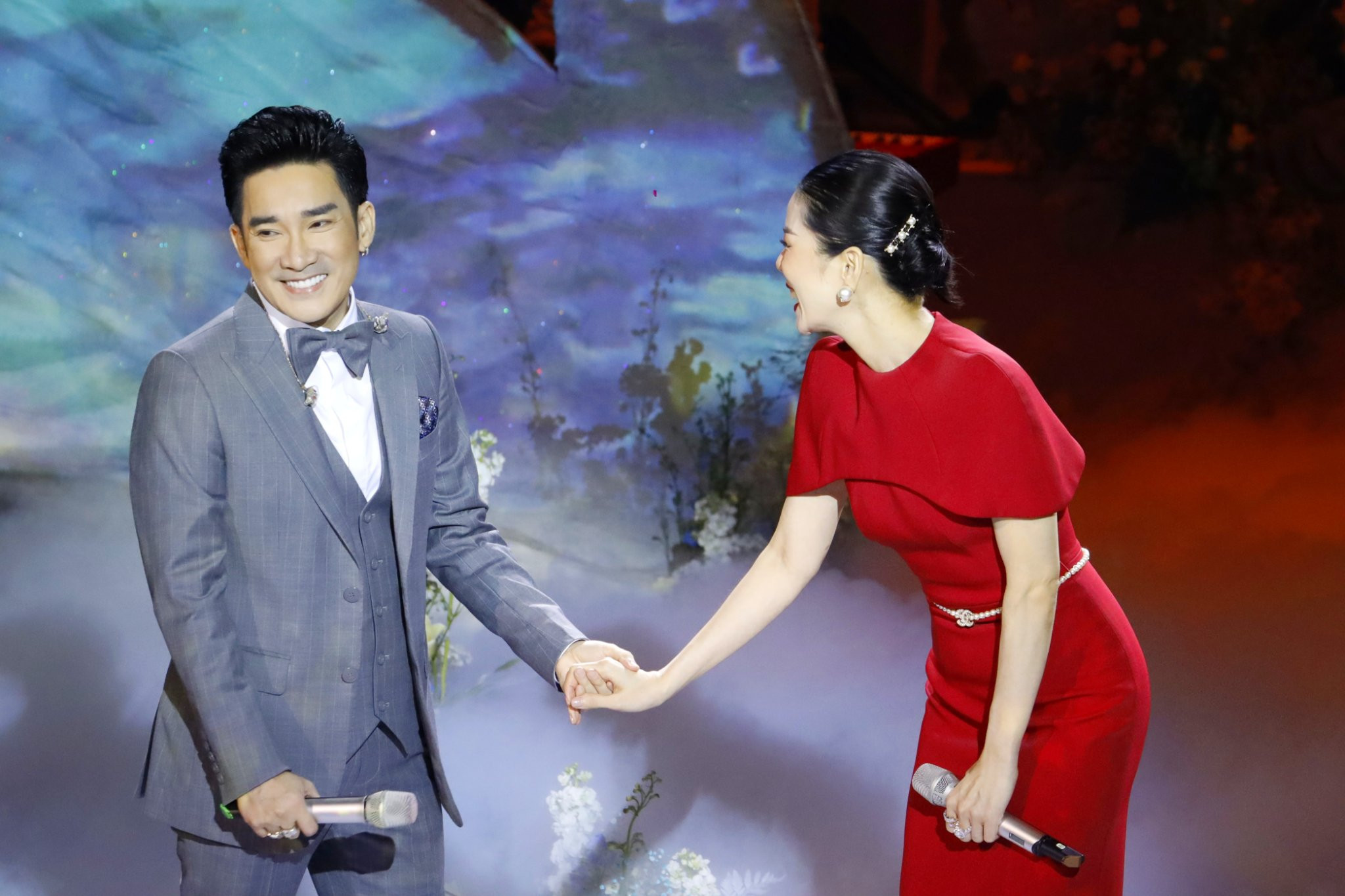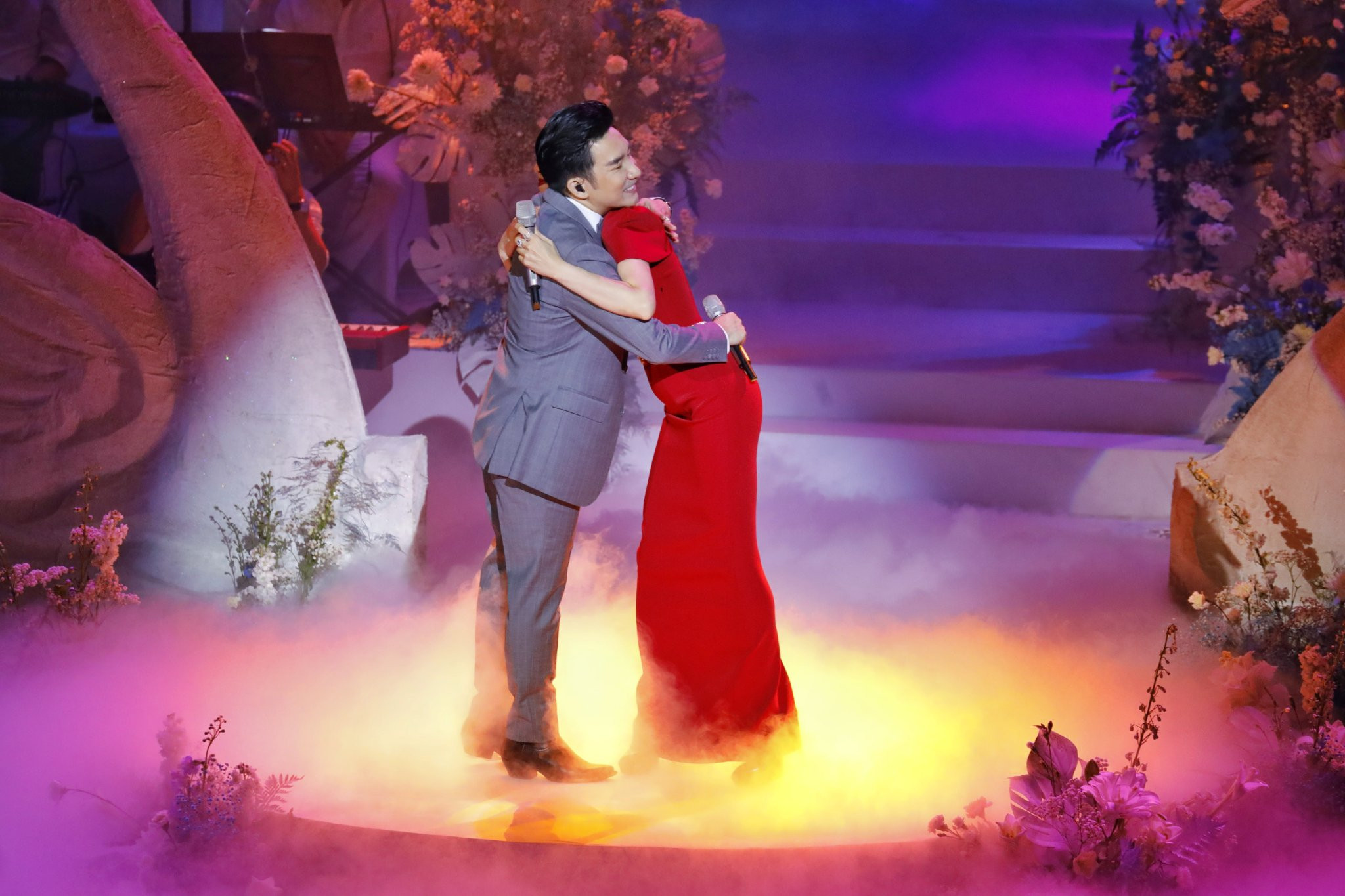 On stage, the female singer held Quang Ha's hand and gave many words of encouragement because he had been unable to sleep for many days. "Standing at the back of the stage, I see the audience's passionate love for Quang Ha. Everyone's love is the medicine that helps Quang Ha sing well for 2 nights of the show." Le Quyen talk.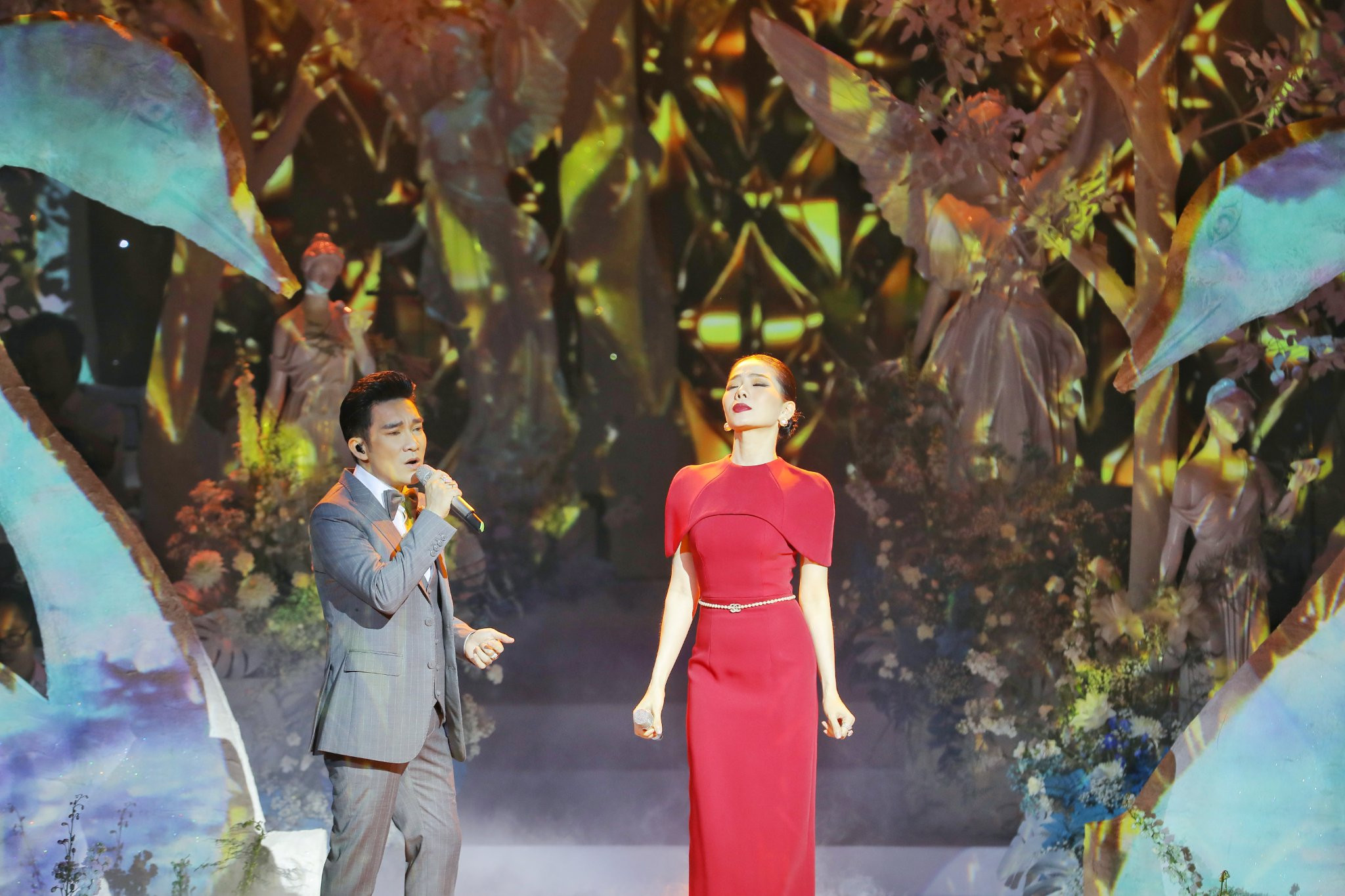 Quang Ha, Le Quyen duet two songs Why baby, Why can't. On the romantic stage, the two best friends harmonized their voices, delicately handling each word, making the audience captivated. After that, Quang Ha had a performance with Bang Kieu and Le Quyen through a song with a cheerful melody – Love each other rainy day.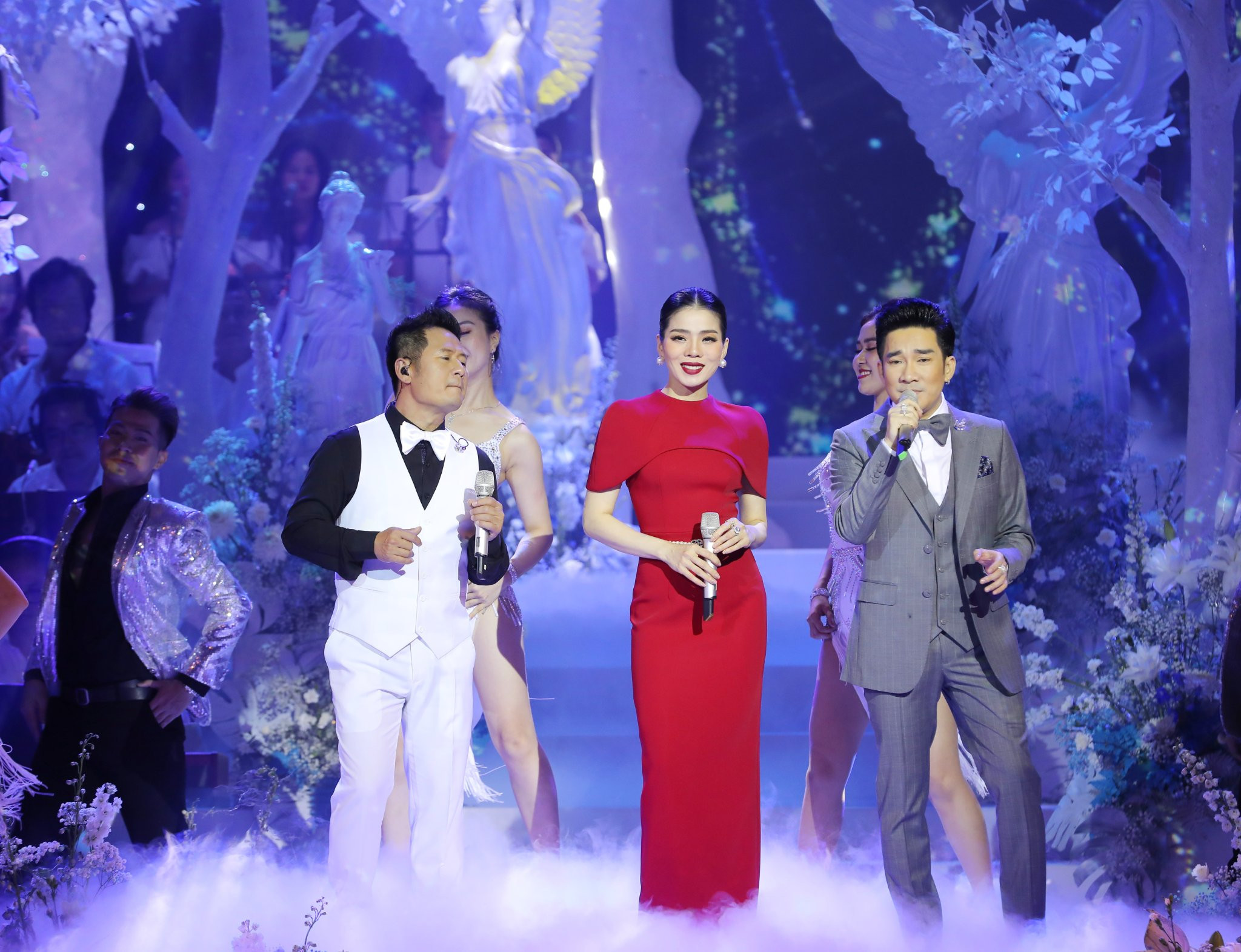 Next, Quang Ha sang the song Khuc Thuy Du dedicated to the late father – musician Vu Cam. Combined with the rope swing performance of 2 dancers, Quang Ha pushed the audience's emotions to the climax, many people were in tears. On stage, Quang Ha sings Dear Mommy for mom. The male singer was touched and sent many gratitude to his mother when she sat below to watch her son perform. In addition to her parents, Quang Ha also expressed her gratitude to her brother and manager Quang Cuong, who has been with him for more than 25 years, taking care of every bite of food and sleep for him.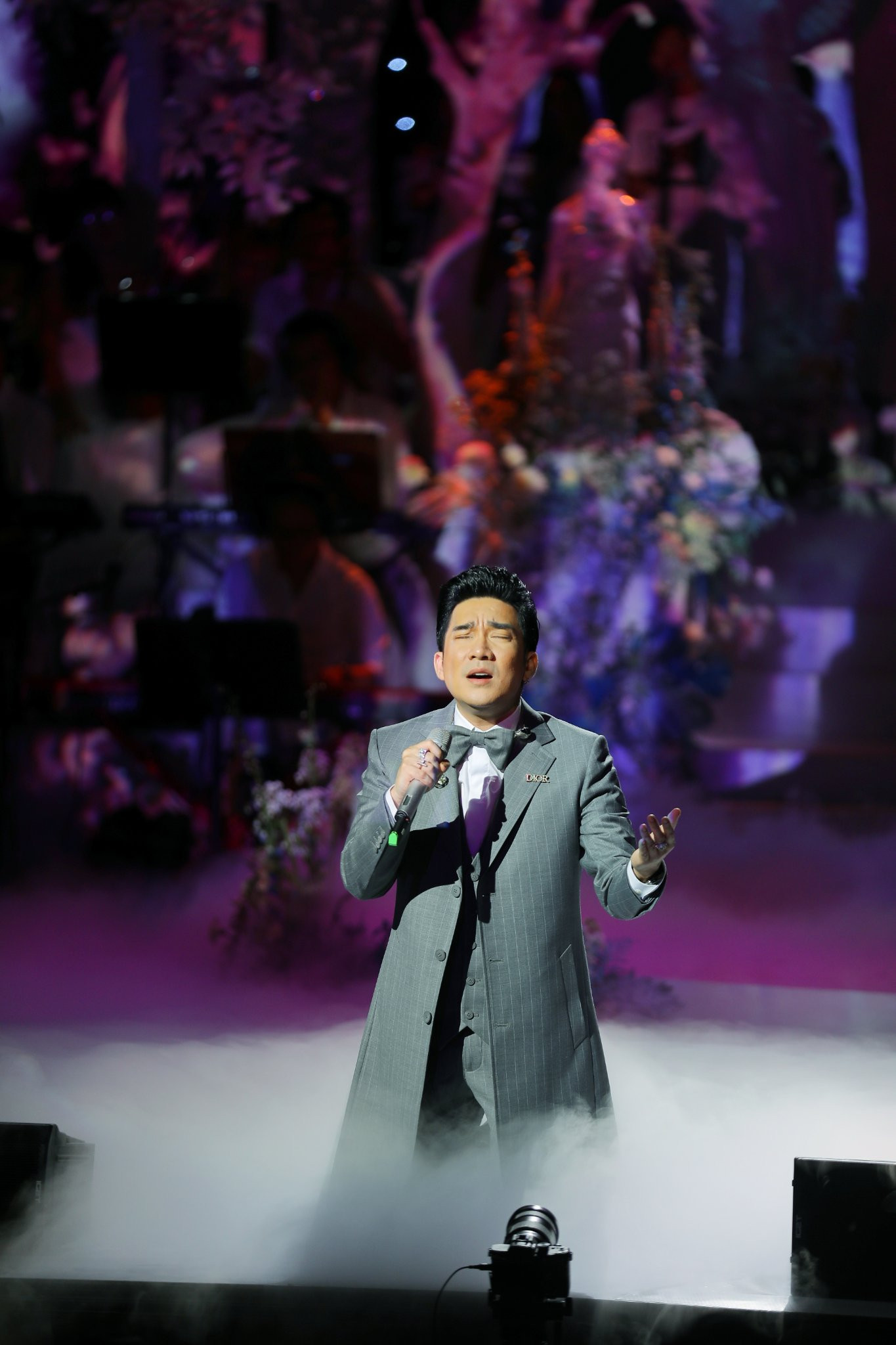 Quang Ha ends the first live show night with exciting remix songs Hundred years not to forgetmedley One love – Love you forever – And I love you too. Dancers dressed in colorful costumes turned the stage like a miniature street music festival. The entire audience at the Hanoi Opera House stood up to enjoy the joyful atmosphere with Quang Ha and the dance troupe. For more than 3 hours, the audience attentively watched more than 30 consecutive performances of Quang Ha.
Ha show The second night was held on the evening of May 29 at the Hanoi Opera House. On May 30, Quang Ha continued to perform a music night named The song I dedicated to you only 3 to please the audience who couldn't buy tickets Ha show. In addition to Quang Ha, Bang Kieu, and Le Quyen, there are also special guests Quang Dung.
Quang Ha duet with Le Quyen
Mai Linh
Photo: Tien Duy Luong
You are reading the article
Quang Ha lovingly held hands and hugged Le Quyen on stage

at
Blogtuan.info
– Source:
vietnamnet.vn
– Read the original article
here