Kinh doanh
Russia predicts a good grain crop, can export large quantities
Ministry of Agriculture Russia forecast that the grain harvest in Russia this year could reach a record level, so that it can be exported to the world.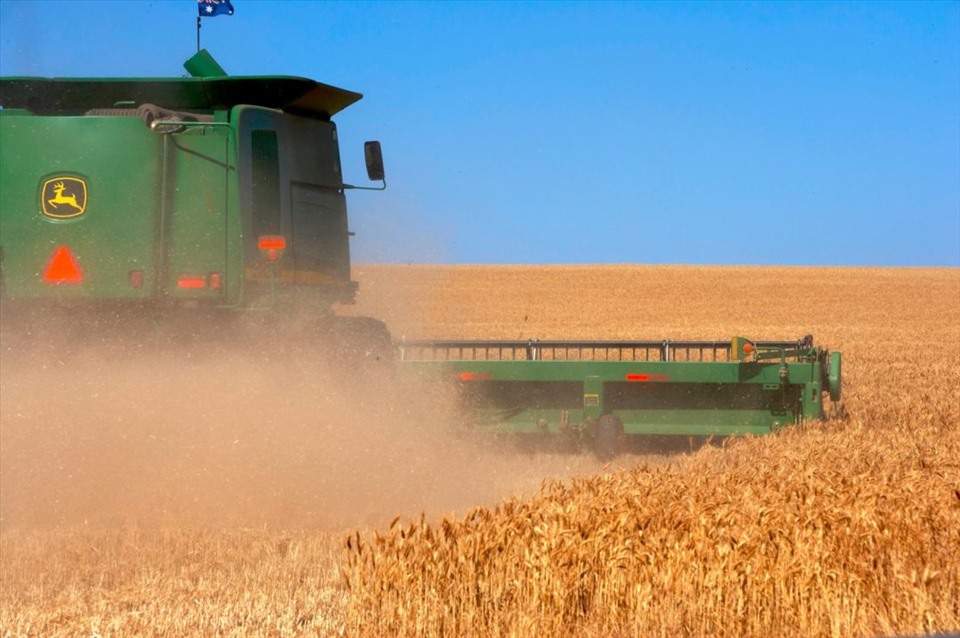 Good harvest
Harvest cereals in Russia 2022 may reach the maximum level compared to recent years – Sputnik quoted Russian Agriculture Minister Dmitry Patrushev as announcing at the All-Russia Grains Forum. According to Mr. Patrushev, last year Russia harvested more than 120 million tons of grain and this year will certainly be higher.
In an interview with Sputnik, Vice President of the Russian Grain Union Alexandr Korbut forecast that this year's grain harvest in Russia will reach between 128 and 133 million tons.
"According to experienced Russian farmers, the crop is not counted in the field but in the barn, so we still have to wait. But we believe that the grain harvest this year will be very high. Where is the low threshold? That's about 128 million tons, and the peak is 133 million tons of grain. This is a very large and bountiful harvest, and any number of these will be a success "- Mr. Alexandr Korbut believes.
The vice-president of the Russian Grain Union added that such a good grain harvest means that Russia will be able to export about 50 million tons of grain.
"For us, such a large harvest means an oversupply of grain. We will cover all the domestic demand, about 81 million tonnes. And we will also be able to export up to 50. million tons. It will be a bountiful harvest thanks to the excellent work of agricultural producers, which gives hope for a good future," said Mr. Alexandr Korbut.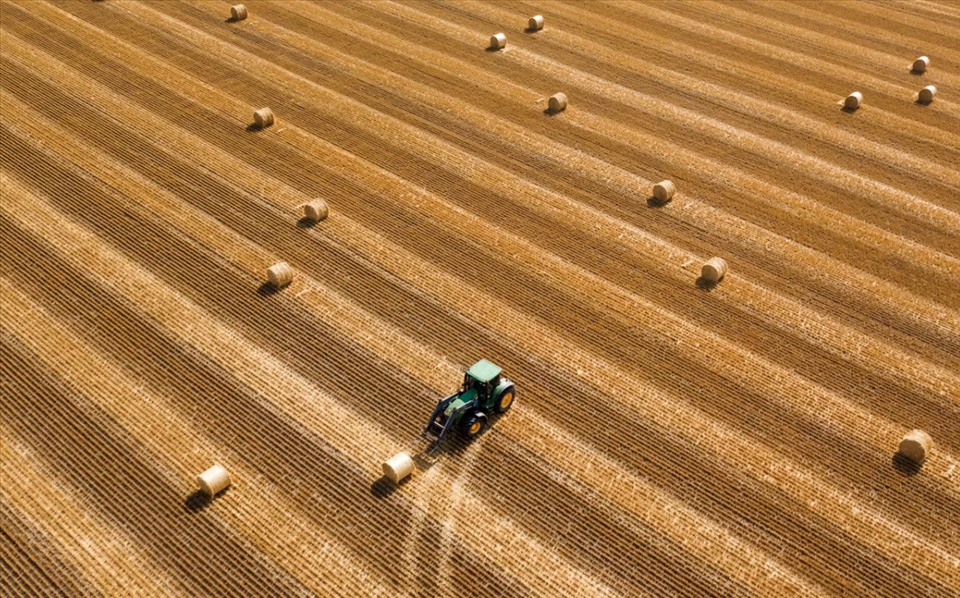 In mid-May, consulting firm IKAR also forecasted that Russia would export more root crops in the crop year from July 2022 to June 2023 thanks to a bumper crop and large reserves. Reuters quoted information from IKAR as saying that Russia is one of the largest wheat exporters in the world and its exports play an important role in the global supply of wheat.
According to Dmitry Rylko, head of IKAR, Russia can export 39 million tons of wheat in the 2022-23 crop year, which begins July 1. In the current crop year, IKAR expects Russian wheat exports to reach 32-32.5 million tonnes.
Sovecon, another Moscow-based agricultural consultancy, estimates that Russia's 2022-23 wheat exports will reach 41 million tons, accounting for more than 20% of the global wheat trade. Andrey Sizov, director of Sovecon, said the importance of Russia for the balance wheat global in the new season is unprecedented.
The current export quota, which Russia tends to set for February-June each crop, expires on June 30. Export tax will remain in place.
Food Security
The above information is an optimistic signal in the context that the world is facing a crisis global food security.
In an interview with AFP on the sidelines of the World Economic Forum in Davos, Switzerland last week, United Nations Development Program (UNDP) Director-General Achim Steiner said the United Nations estimates that by May 2022, the More than 200 million people in the world are facing severe hunger.
Meanwhile, United Nations Food and Agriculture Organization (FAO) Deputy Director Maurizio Martina told the Corriere della Sera newspaper that the number of people in the world facing acute hunger would increase by 18 million due to the conflict. Russia-Ukraine. The number is likely to increase if countries do not work together to tackle the food crisis. The global threat to cereal supplies has become alarming, especially for developing countries, as 36 of the countries hit by food crises previously bought more than 10, Martina noted. % wheat from Russia and Ukraine. There are countries that even depend on 30, 40, 50% of their wheat supply from countries like Ukraine.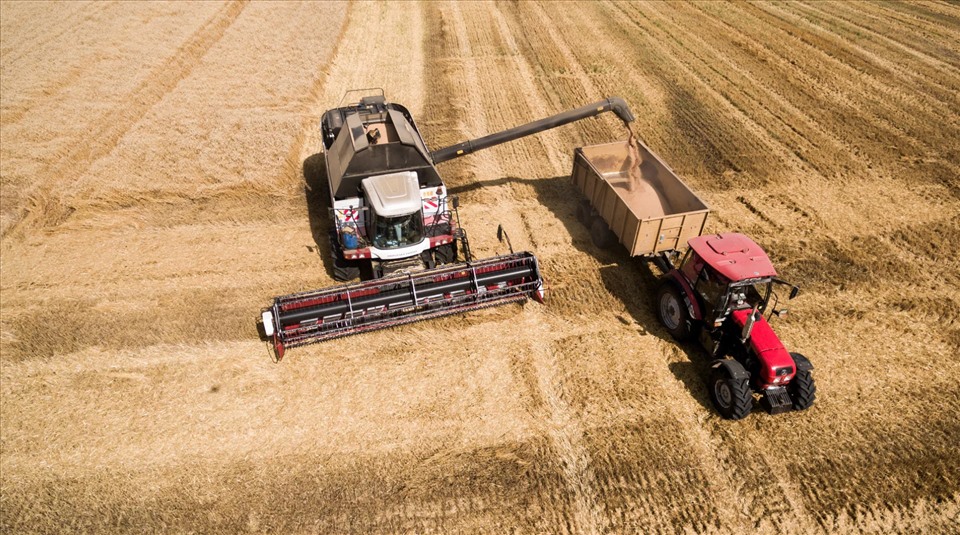 According to Sara Menker, chief executive officer of Gro Intelligence – a global company that uses artificial intelligence and public and private data to predict food supply trends – global food insecurity has reached a critical level. not seen since the 2008 financial crisis, Ms. Menker told the United Nations that the world now has only about 10 weeks of wheat left.
A grain crisis is brewing across the globe as wheat prices surge to record highs over the past two months. Major producers have stopped exporting to protect the domestic market, while Ukraine's supply is being disrupted due to the conflict. According to Mr. Martina, at least 6 million tons of flour and 14 million tons of corn are blocked due to the blockade of the Black Sea port. Besides, the sanctions against Russia affect the supply of fertilizer as well as the price of this commodity. Those factors combined are pushing up wheat prices, which could exacerbate the global food crisis.
The FAO deputy director warned that "no country policy can tackle global food insecurity alone", and called on governments to form a multilateral strategy to deal with the problem. situation.
In an upbeat sign, Russian President Vladmir Putin Russia confirmed in a phone call on May 28 with German Chancellor Olaf Scholz and French President Emmanuel Macron that Russia is ready to export fertilizers and other agricultural products, provided that the West lifts some sanctions. Putin also said that Russia will ensure that grain exports can be made from Ukrainian ports on the Black Sea. According to Moscow, until recently, such an export was not possible because Ukraine placed mines in the sea. However, the Russian Navy has opened two corridors for civilian ships, one in the Black Sea and the other through the Sea of ​​Azov.
You are reading the article
Russia predicts a good grain crop, can export large quantities
at Blogtuan.info – Source: laodong.vn – Read the original article here