Gia đình
Sauteed chayote according to this recipe: Crispy green dish, delicious like a 5-star chef's cooking
Ingredient stir-fry vegetables
500g chayote tops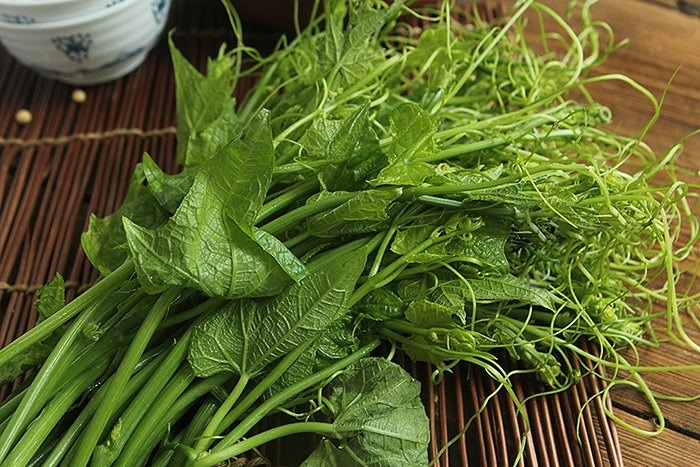 5 cloves of dried garlic
Seasoning: Cooking oil, seasoning powder, monosodium glutamate, fish sauce
Stir-fry vegetables step 1: Preliminary processing of chayote to stir-fry vegetables chayote with garlic
After buying, you strip the bark, fibers and break it into bite-sized pieces. Soak in salt water, then rinse and drain.
Stir-fry vegetables Step 2: Processing rubber tops
Prepare a pot of boiling water to blanch the chayote tops. Pay attention to blanching quickly and then soak the tops of chayote in cold water. When the vegetables are cool, take them out and let them dry. This step will make the vegetables crispy and green, when eaten, they will be delicious and not mushy.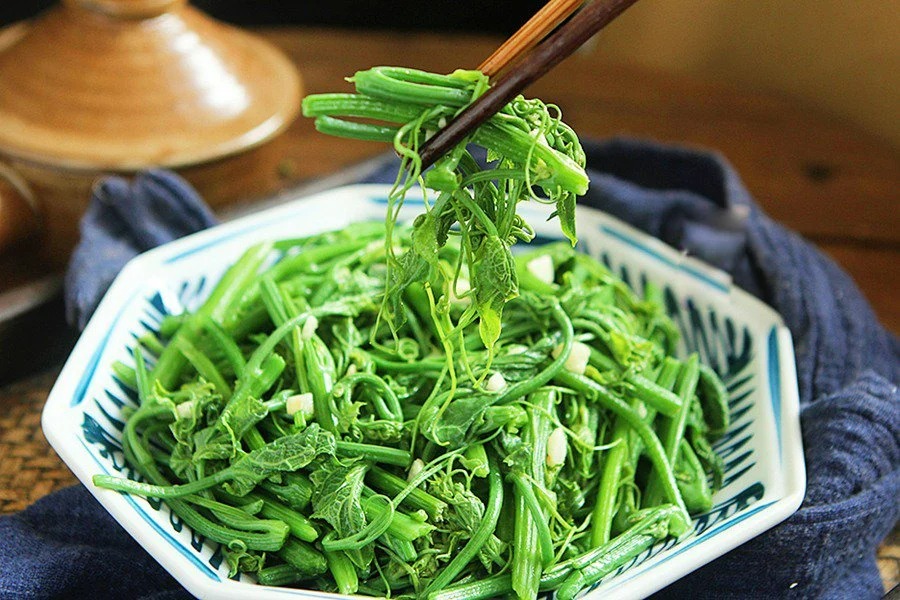 Stir-fry vegetables Step 3: Stir-fry vegetables with garlic
You put the cooking oil in the pan, when the oil is hot, add ½ of the garlic and fry until fragrant. Continue to add the tops of chayote to the island evenly. Add soup powder and seasoning powder, season to taste. When the vegetables are almost cooked, add the rest of the garlic, stir well, and then turn off the heat.
Stir-fry vegetables Step 4: Finished product
So, the sauteed chayote tops with garlic is finished. Very quick and simple, right? Vegetables have a very beautiful green color, when you try a piece, you can immediately feel the crispness and sweetness of the top of the chayote.
Although not too picky in the way of processing, the sauteed chayote tops with garlic makes many people passionate. No need to paint any flavor, sometimes a plate of stir-fried vegetables causes many people to miss!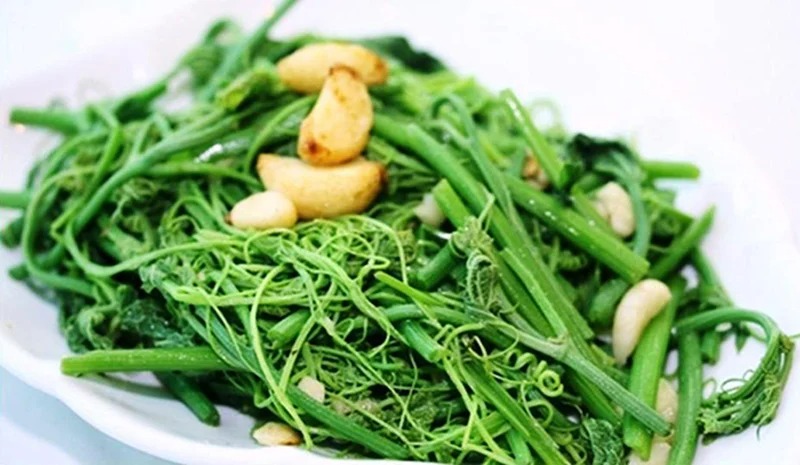 Outside stir-fry vegetables chayote with garlic, you can stir-fry with shrimp or meat. This rustic dish will win the hearts of your family. Let's go to the kitchen and do it!
How to choose delicious chayote
When choosing chayote, you should look at the outside shape, do not be too greedy for too long chayote tops because they are often easily sprayed with stimulant drugs. In particular, the vegetables that are too long are often aged at the base, only a little bit at the top.
You should choose but the tops of chayote have such a well-proportioned body that they are delicious, crispy, and not old when stir-fried, which is very attractive.
You should also not buy the tops of chayote with yellowed stems or leaves because the tops of these vegetables have been cut out of the field for a long time. When you stir-fry vegetables no longer sweet, the vitamin content in vegetables is lost quite a lot.
You are reading the article
Sauteed chayote according to this recipe: Crispy green dish, delicious like a 5-star chef's cooking

at
Blogtuan.info
– Source:
danviet.vn
– Read the original article
here