Business
The achievement of 25 times revenue growth 'broken' after only 1 turbulent year, metaverse is considered a 'toy' that is entertained by the CEO himself
A decade ago, Facebook announced it was pouring money into apps that serve the smartphone. The company believes that mobile is the key to its massive growth, even though at the time, it didn't "directly generate any meaningful revenue."
The above message was mentioned by Facebook during its initial public offering 10 years ago on Nasdaq. At the time, it was considered one of the largest initial public offerings ever by an American technology company. A market capitalization of over $100 billion instantly makes Facebook one of the most valuable Big Tech on the planet.
According to CNBC, Facebook's revenue is now more than 25 times what it was in 2012. By 2018, more than 90% of sales came from mobile devices. At its peak, the group's capitalization hit the $1 trillion mark, largely thanks to the strength of its core applications.
Today, Facebook has changed its name to Meta. The top six CEOs since the IPO days are now down to just two: co-founder and CEO Mark Zuckerberg and CEO Sheryl Sandberg.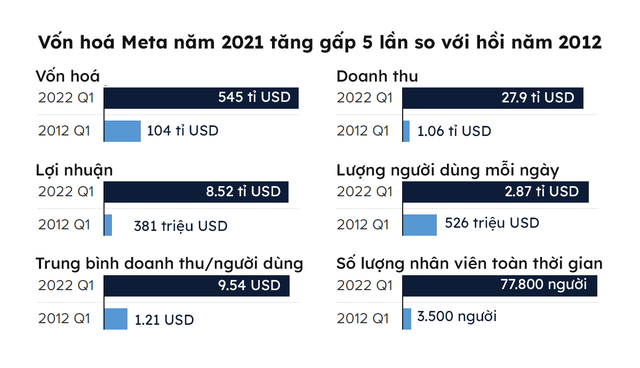 Many questions have been raised after Facebook announced that it will spend about 10 billion USD in 2022 to develop technologies to build the metaverse virtual universe, a world of work and play accessed through the device. VR.
The feeling of investors now is the same as in 2012, which means it is impossible to confirm whether this new vision of Zuckerberg is on the right track as what the billionaire planned.
"I wonder how Meta will grow up and who will win," said Brian Yacktman, chief investment officer at YCG Investments.
Is FACEBOOK REALLY "TOY"?
The question remains unanswered, but the metaverse's murky future is believed to be one of the reasons why the corporation's stock has plunged 47% since its September 2021 record, the worst level in history. 6 most valuable technology corporations in the US. The reason is that the number of users fell for the first time in the fourth quarter of 2021 and a change in Apple's privacy policy is affecting Facebook's ability to target ads.
In addition, the controversy surrounding the internal data leak scandal also made Facebook's image not as beautiful as before. The lawsuits are increasing, and more painful, are filed by former employees themselves.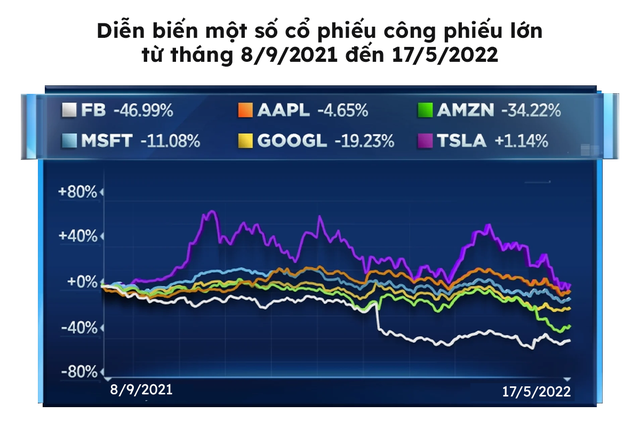 Most recently, CEO Mark Zuckerberg was also sued by Attorney General Karl Racine with allegations related to the Cambridge Analytica scandal in 2018. At that time, much information showed little. At least 87 million Facebook users have been illegally collected data, in which, the US, Philippines, Indonesia, UK, Mexico … are the countries that are collected the most.
Zuckerberg accordingly allegedly created conditions for Facebook to mislead users against misconduct, "provide direct information about internal policies related to data sharing on the platform, and at the same time consider using data from some apps".
The above scandals, along with the general sell-off trend of technology stocks, have kept Meta in the red. In the trading session on May 24, Meta lost 53 billion USD in market capitalization after the stock plunged 10%. The main reason comes from the warning of industry rival Snap that the second quarter business activities of most technology companies will be extremely difficult, according to Business Insider. The warning comes amid growing investor concern about the slowdown in the economy and consumer sales.
"Like many other companies, we will continue to face inflation, rising interest rates, supply chain shortages, labor and the effects of the Russia-Ukraine conflict," said CEO Evan Spiegel Snap. shall.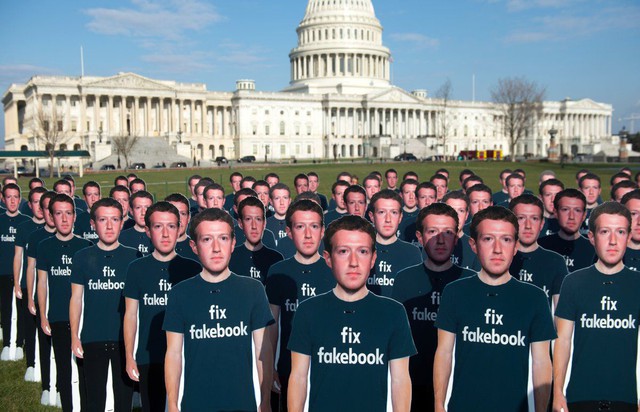 Investors no longer put much faith in Meta or Mark Zuckerberg
Of course, that's only part of the reason why Meta stock sold off. The core is still from investors – who no longer put much faith in Meta or Mark Zuckerberg.
According to Mr. Yacktman, the sell-off reflects part of the market's view that the metaverse is ultimately just a "buried" hole for billions of dollars, or rather, a "toy" that Zuckerberg entertains.
For now, though, Facebook remains a major player in US digital advertising, a market that Insider Intelligence expects to expand by nearly 50% by 2025.
In addition, when talking about the "population" decline, most experts believe that Facebook's problem is being exaggerated by the media. The number of daily users of Facebook still reaches 2 billion people, or nearly a third of the global population. The drop of 1 million users in India in the fourth quarter of 2021 is only part of the consequence of the price increase in mobile data.
A LOOK AT THE CENTURY IPO
According to CNBC, 10 years is a long and challenging journey for Facebook.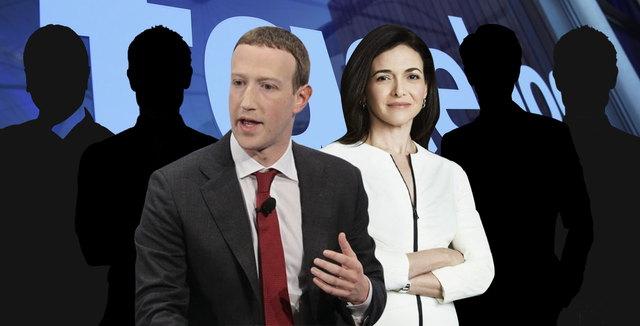 The top six CEOs since the IPO days are now down to just two: co-founder and CEO Mark Zuckerberg and CEO Sheryl Sandberg
In 2012, Facebook raised $16 billion. This is considered the third largest IPO in the US ever, only after the national financial services group Visa in 2008 and the car group General Motors in 2010. At that time, in the technology industry, The largest company is Agere Systems, but it has only raised about $ 4.1 billion.
Then came Facebook, emerging as the dominant internet brand with over 500 million daily active users globally and $1 billion in quarterly revenue. Facebook's valuation was then beyond imagination when the stock was always "hot" and favored by a range of private equity funds, mutual funds and speculation.
However, due to concerns surrounding Facebook's prospects as well as the scandal of not disclosing essential information during the IPO, the social media company's stock ended very dismal at first, then down 19% in the next 2 sessions. It was not until August 2013, 14 months after launch, that Facebook stock started to recover.
"The analysis is simple: Facebook will become a powerful advertising platform," said one expert. The only comparable model to it is Google. Facebook equals a significant portion of Google".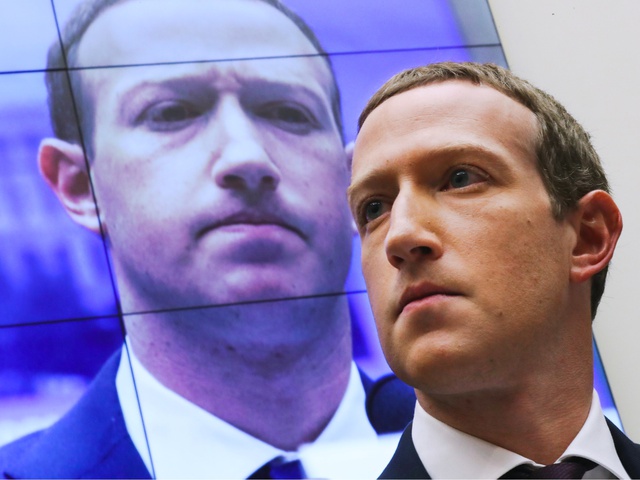 It is known that this expert also invests in Facebook shares, although he himself has never agreed with the way this website protects user privacy. "I broke one of my own rules," he said.
However, this is still a lucrative bet. As of the end of 2013, mobile advertising accounted for 45% of Facebook ad revenue, up from 11% in 2012. From 2013 to 2018, Facebook's revenue growth also averaged around 50 %/five.
SUCCESSFUL EXHIBITION
However, starting in 2016, after the scandal from the US presidential election, Zuckerberg was accused of spreading false information. The scandal that leaked the data of at least 87 million users related to Cambridge Analytica in 2018 also made Facebook lose trust from users.
After this fact was revealed, CEO Mark Zuckerberg frankly admitted that Facebook did wrong and failed to protect customer data.
"We have a responsibility to protect your data, and if we can't do that, we don't deserve to serve you," Zuckerberg wrote on his Facebook profile.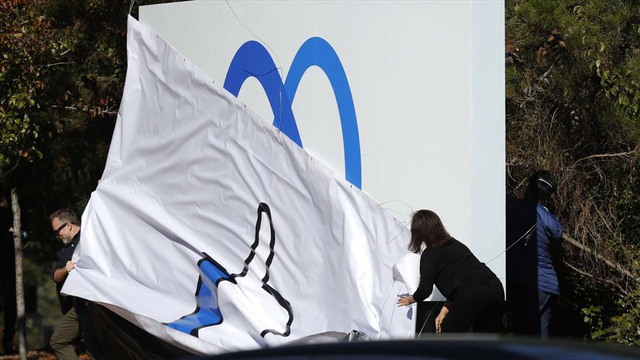 Meta is currently facing a revenue decline in the second quarter.
In addition, the lawsuit filed by former Facebook employee Frances Haugen in 2021 raises more questions about the powerful CEO. She publicly accused the social network of continuously negatively impacting the mental health of some teenagers, and "exposed" that Instagram made "32% of teenage girls feel like they hate their bodies." " than.
Facebook then started a long slide, especially after changing its name to Meta. The worst day of trading, the company's stock fell 26% after news of Apple's privacy change.
A far cry from the blitz of a few years ago, Meta is currently facing a revenue slump in the second quarter. Part of the reason is inflation, the tension between Russia and Ukraine, and the expansion of emerging apps like TikTok.
Mark Zuckerberg, who just turned 38, doesn't care much about this. Instead, he focused on the metaverse and Meta Reality Labs, which lost nearly $3 billion in the first quarter.
Mark Zuckerberg "justifies" that the metaverse is a long-term strategy and will not be able to fully develop in just a decade.
"Facebook has the courage, capital and ability to become a big player in the technology race. The company can't afford to be wrong," said an industry expert.
Even so, insiders and investors are still worried about the current challenge of Meta. They fear that, on the negative side, Meta is ultimately still just a "new pot" of "old wine" that Mark Zuckerberg spent in vain changing.
Follow: CNBC, Bloomberg
https://cafebiz.vn/nhin-lai-chang-duong-10-nam-sau-ipo-cua-facebook-thanh-tuu-tang-truong-doanh-thu-gap-25-lan-do-be- chi-sau-1-nam-song-gio-metaverse-bi-coi-la-mon-do-choi-bi-chinh-ceo-tieu-khien-20220527170100767.chn
Following the Economic Lifestyle
You are reading the article
The achievement of 25 times revenue growth 'broken' after only 1 turbulent year, metaverse is considered a 'toy' that is entertained by the CEO himself

at
Blogtuan.info
– Source:
cafebiz.vn
– Read the original article
here