Chuyện lạ
The 'unique' friendship between a dog and a small pig is surprising
Many animals are of different species, but they form incredibly strong and loving friendships.
Lots of animals and pets living together can form close, loving relationships. Some of those couples benefit each other mentally but there are also many couples that benefit only physically.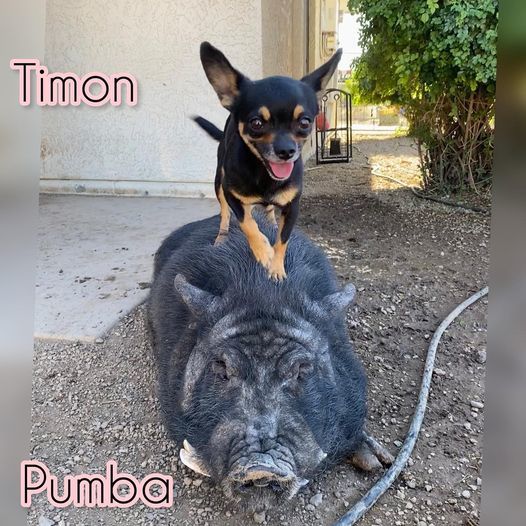 The 'unique' friendship between a dog and a small pig is surprising
'Fox and Hound', the famous animated film by Walt Disney tells the story of Tod the fox and Copper the hound who are good friends. The real life story is somewhat different in the movie but it is precisely the rare friendship between two different animals.
A dog befriending a pig because of the same situation abandoned by its owner, the relationship that becomes increasingly close is a testament to the heterosexual friendship that exists in the animal world.
Between the two creatures with almost nothing in common became good friends because they were in similar circumstances.
The dog Timon and the pig Pumba were brought to an animal shelter in Arizona, USA after being abandoned by their owners. Certainly many people think that these two animals should not be allowed to live together, but Timon and Pumba have proven otherwise.
At the first meeting, the dog Timon showed no fear, actively approached Pumba to get acquainted. Immediately, staff at the center saw the relationship and decided to let the two animals live together.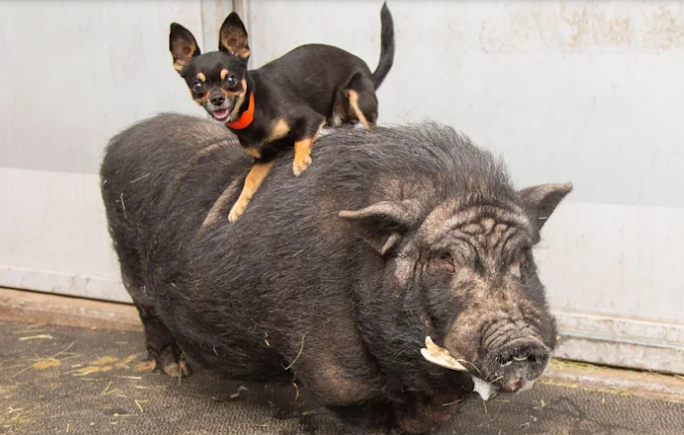 Timon the dog often turns Pumba pig's back into his playground
The names of the two animals were cleverly named after the characters from the famous cartoon The Lion King.
Timon is often seen riding on Pumba's back. Friendship is getting closer and closer, wherever they go. They play together all day, sleep together every night, and go for walks together.
However, Pumba pig has health problems and needs to go to the hospital to be examined by a veterinarian.
Luckily for him, the new shelter had enough medical care resources to accommodate both Pumba and Timon. Therefore, the two do not have to stay in two places for long.
The new shelter intends to make the couple their permanent ambassadors. The shelter's representative said, "The couple is getting closer. We didn't expect the two to be so close to each other and develop a friendship."
Hoang Dung (synopsis)
You are reading the article
The 'unique' friendship between a dog and a small pig is surprising

at
Blogtuan.info
– Source:
infonet.vietnamnet.vn
– Read the original article
here