Dramatically reducing greenhouse gas emissions is at the top of the agenda for most countries, and many governments see electric vehicles as part of the solution.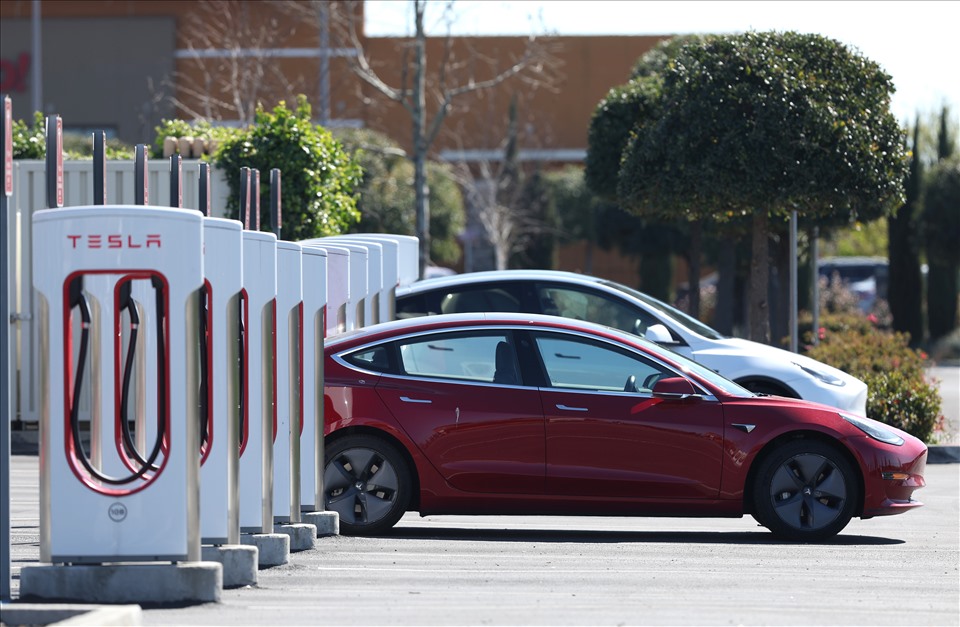 Optimistic growth
According to the Global EV Outlook 2022 report of the International Energy Agency (IEA) published on May 23, electric car sales in 2021 doubled from the previous year to a new record of 6.6 million. Nearly 10% of global car sales in 2021 will be electric cars, 4 times the market share in 2019, bringing the total number of electric cars on world roads to about 16.5 million units, 3 times higher than in 2018. Global electric car sales continue to maintain strong momentum in 2022, with 2 million units sold in the first quarter, up 75% year-on-year.
According to the IEA, the success of electric cars is driven by many factors, of which the number of new electric car models in 2021 is five times higher than in 2015, increasing the attractiveness for consumers. The number of electric car models currently on the market is about 450.
The increase in electric car sales in 2021 is mainly led by China, accounting for half of the growth. Electric cars sold in China in 2021 will be more than 3.3 million, more than the number of electric cars sold in the whole world in 2020. Electric car sales in Europe in 2021 will also grow strongly by 65% ​​to 2.3 million while in the US increased to 630,000 vehicles after 2 years of decline.
In China, electric cars are often smaller in size than other markets along with lower development and production costs, contributing to reducing the price gap between electric cars and conventional cars. The pace of deployment of charging infrastructure in China is also faster than in most other regions.
Meanwhile, sales of electric cars in other emerging and developing economies have not been positive. In Brazil, India and Indonesia, less than 0.5% of car sales are electric. However, a doubling of electric car sales in some regions in 2021 – including in India – could pave the way for faster market adoption by 2030 if supportive policies and investments are made. deployed.
In 2021, registrations of heavy-duty electric buses and trucks in China, Europe, and the US all increase. Electric bus sales in 2021 are up 40% year-over-year even as the global bus market remains roughly flat. In 2021, global electric buses will be 670,000 and electric heavy-duty trucks 66,000. This represents about 4% of the global bus fleet and 0.1% of the global heavy truck fleet.
As in previous years, China dominates the electric bus market and new registrations continue to grow. However, since 2018, electric bus sales in the US and Europe have increased. In addition, India is planning to deploy 5,500 electric buses to make the country one of the largest electric bus markets in the world.
China accounts for nearly 90% of electric truck registrations in 2021, down from nearly 100% in 2017. Electric trucks in the US and Europe have begun to grow rapidly over the past few years, driven by an increase in available models. , policy support, technical improvement…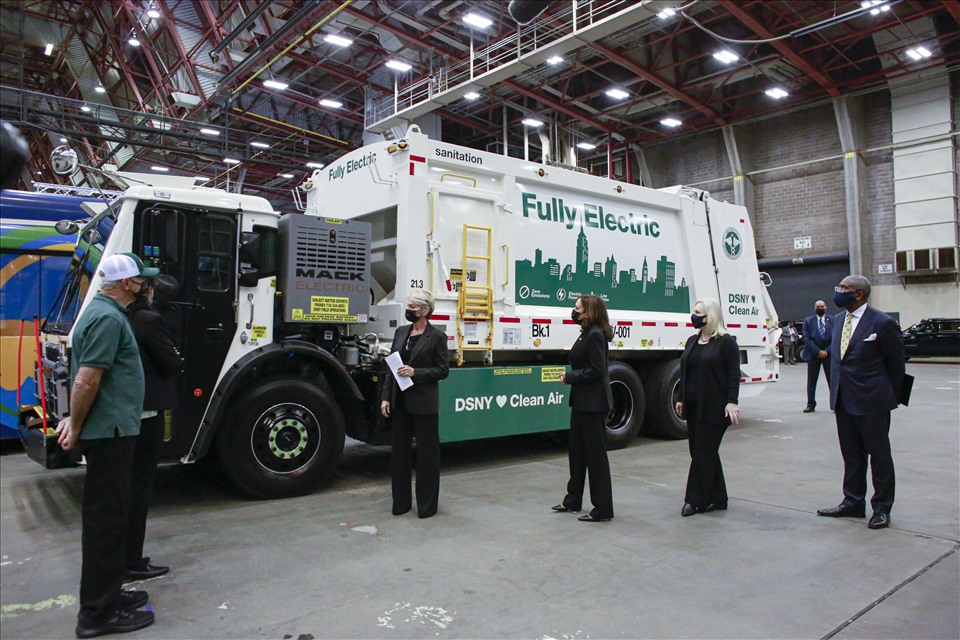 Strengthening infrastructure
According to the World Economic Forum's Global Batteries Alliance, an estimated 290 million charging points will be needed globally by 2040, and this will require a global investment of $500 billion.
The World Economic Forum (WEF) pointed out that, in 2021, the UK will be the first country to enact a law that requires new buildings to have electric vehicle charging points. From 2022, this regulation will be extended to include newly built supermarkets, offices and large-scale renovated buildings. With this policy, by 2030 – when sales of new petrol and diesel cars will end in the UK – an additional 145,000 additional electric vehicle charging points will be deployed across the UK.
As the electric vehicle market grows, so does access to public charging. Currently, most electric car charging takes place in residential areas and workplaces. Public charging points to grow by nearly 40% in 2021 despite the COVID-19 pandemic affecting construction, the IEA report shows.
As in previous years, in 2021, China is the global leader in the number of public charging points. The driving force behind the rapid rollout of public charging in China is government subsidies and active development of public utility infrastructure.
The September 2021 report on "Why the car of the future is an electric car", the consulting firm McKinsey pointed out, while customers buying first-generation electric cars rely mainly on their own charging (2020, 80% of car buyers). electricity in Europe has access to private charging), the next generation will rely on public charging. McKinsey estimates that in the European Union, the electric car industry will need to install more than 15,000 chargers per week by 2030.
Figures from the European Automobile Manufacturers' Association (ACEA) September 2021 show that most EU countries seriously lack electric charging points along the road network. There are 10 EU countries that don't even have 1 charging point per 100 km of road. There are 18 EU countries with less than 5 charging points/100km, only 4 countries have more than 10 charging points/100km. For example, the Netherlands – the country with the most electric car chargers in the EU (47.5 charges / 100km) while, Poland is 8 times larger than the Netherlands but only 1 charging point / 250 km.
As electric heavy-duty vehicle (HDV) models continue to expand across all of the world's leading markets, warehouse charging is the common method used with commercial vehicles. Delivering high-speed charging along routes may be needed with heavy-duty electric vehicles that take long routes but have predictable routine operations such as school buses. Heavy-duty electric vehicles on highly variable routes, like urban delivery vans, can also benefit from charging at public chargers.
Another option with heavy electric vehicles is to change the battery. The battery exchange pilot program is being implemented by many Chinese companies such as CATL, Foton New Energy Vehicle, Geely, China Energy Investment Corporation and Qiyuan Motive Power. The test involves swapping batteries for heavy-duty short-distance electric vehicles such as urban and regional deliveries with the number of tens to hundreds of vehicles. China directs pilot swapping batteries for electric vehicles in eight cities, including three that focus on swapping batteries for heavy-duty electric vehicles, and ambitions to expand the number of battery swap trucks to thousands within the next few days. next year. By early 2022, 159 new truck models on the Chinese market can exchange batteries.
Electric Vehicle Road Systems (ERS) can power heavy-duty electric vehicles through an inductor on the road or a power path between the vehicle and the road, or an overhead power line, according to the IEA. Field testing of the overhead wiring system installed by Siemens for Scania trucks has been used in actual transport operations since 2016. Currently, three 13km long transmission lines are used by 15 trucks. The UK is also aiming to test overhead wiring for heavy-duty electric trucks. Several European countries, such as France and the Netherlands, have studied the economic viability and environmental impact of electric vehicle roads.
You are reading the article
The wave of electric cars spreads globally
at Blogtuan.info – Source: laodong.vn – Read the original article here