Giải trí
The winning boy Laughing through Vietnam came up from nothing, now has a dreamlike DJ lover
WATCH VIDEO: DJ Mie and boyfriend join "Mars Venus".
From poor, anonymous to a well-known actor
Actor Hong Thanh's full name is Nguyen Hong Thanh, born in 1994 in Dong Thap. He is a young actor full of potential, who won the show's Champion Laughing across Vietnam 2017. After this gameshow, Hong Thanh has a better place in showbiz, known by many people.
Young actor Hong Thanh is known to more people when he won the Champion "Laughing through Vietnam" 2017.
However, before becoming famous, Hong Thanh's path to acting was quite long. Since he was a student at an art school in Ho Chi Minh City, he has faced many difficulties. Hong Thanh once said that at that time, his family's business was deadlocked because of land litigation, how much property "put on a hat". There are days when the actor only has 10 thousand dong left in his pocket, there are years when he has to stay and work overtime during Tet to earn money to do his graduation.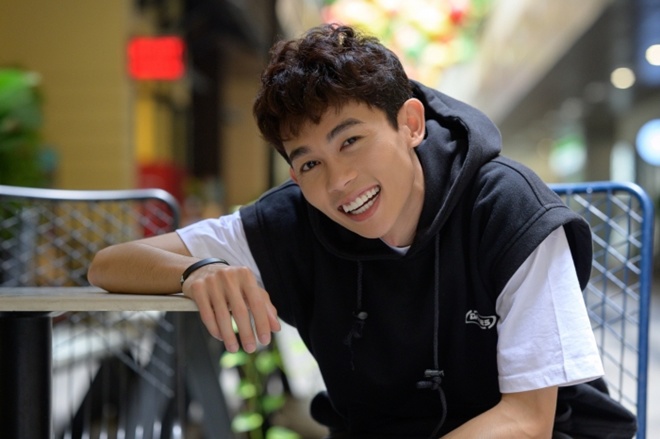 Unlike her peers, when she was a student, Hong Thanh had to work hard at many jobs to overcome financial difficulties.
Despite many difficulties, Hong Thanh still rose to become an excellent graduate of the Acting Department, Ho Chi Minh City College of Culture and Arts. Thought with this result, Hong Thanh's graduation would certainly be sought, but life was not like a dream. After graduating from school, he continued to face difficulties when he did not have the opportunity to act, to get acquainted with directors and acquaintances in the profession. Hong Thanh once sadly returned to his hometown, but then returned to Saigon to look for opportunities.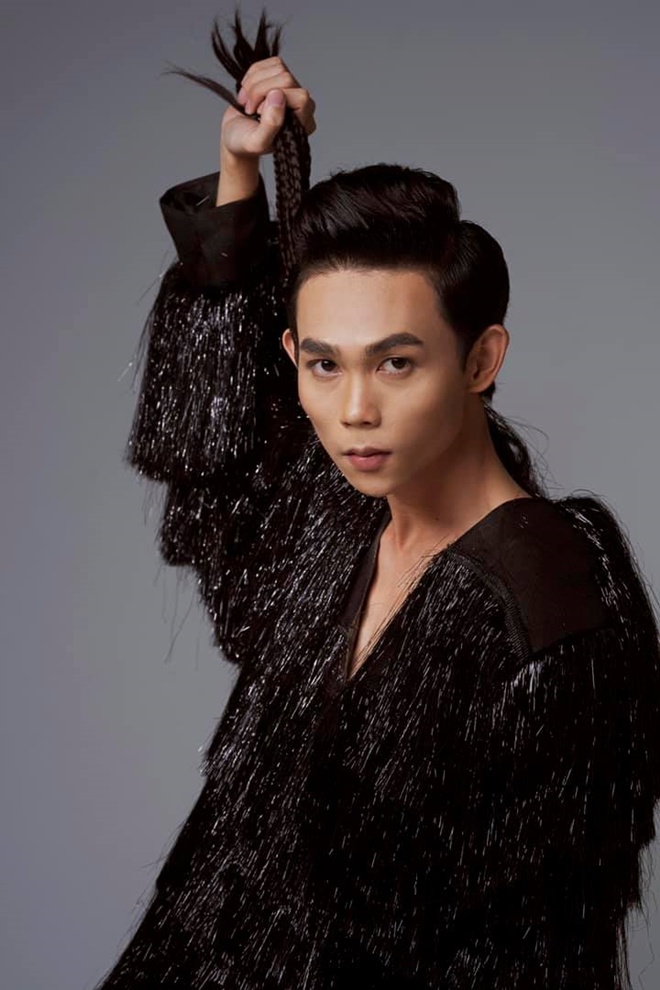 Despite being an excellent student in the acting department, Hong Thanh never had the opportunity to show her acting ability.
From his hometown, the actor went to look for opportunities with enthusiasm, receiving segments with many small roles. 10 segments in a TV series with a salary of more than 1 million VND that year gave him more confidence to continue his passion. After that, Hong Thanh joined Comedian Challenge, Joke Arenaliveshow of comedians Hoai Linh, Tran Thanh and Chi Tai.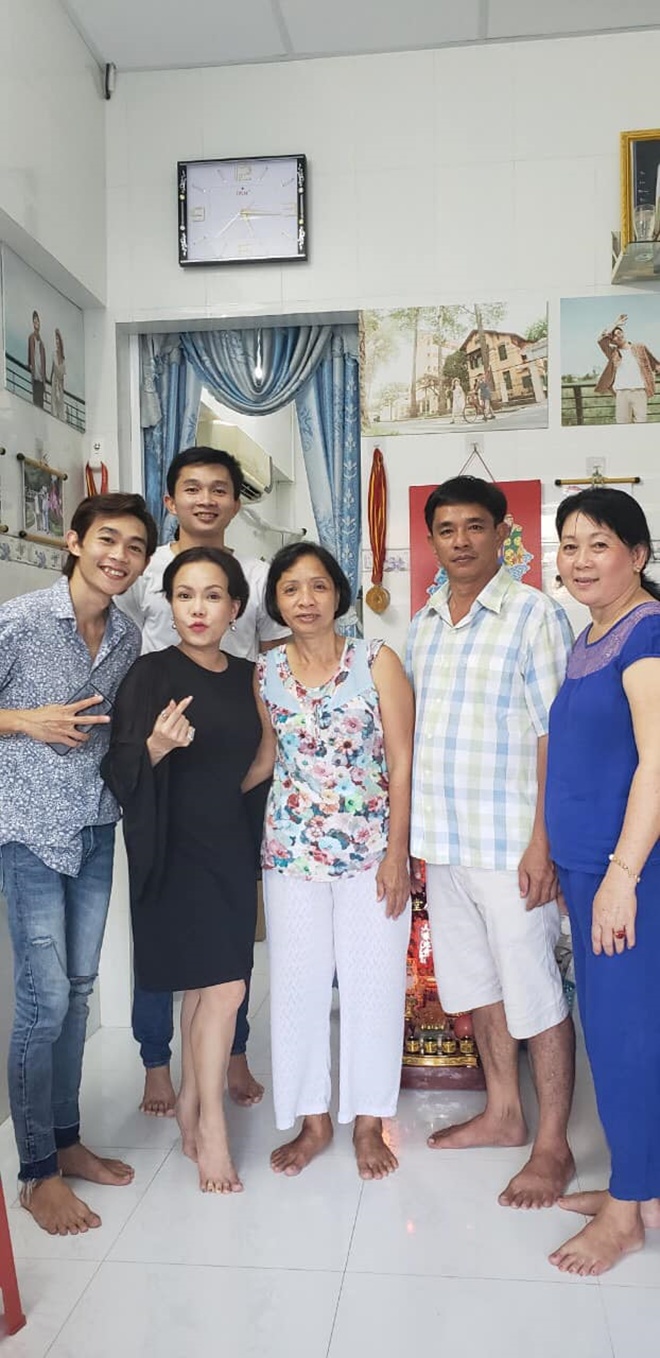 From her hometown back to Saigon, Hong Thanh has more hope to continue pursuing her acting career.
In 2017, Hong Thanh decided to join the contest Laughing across Vietnam season 3. With a witty, "muddy" comedy, many surprises, the actor always brings laughter to the audience, receiving many positive reviews from the jury. He is also the winner of the program's Champion award and sets a record of 5 consecutive times with perfect scores.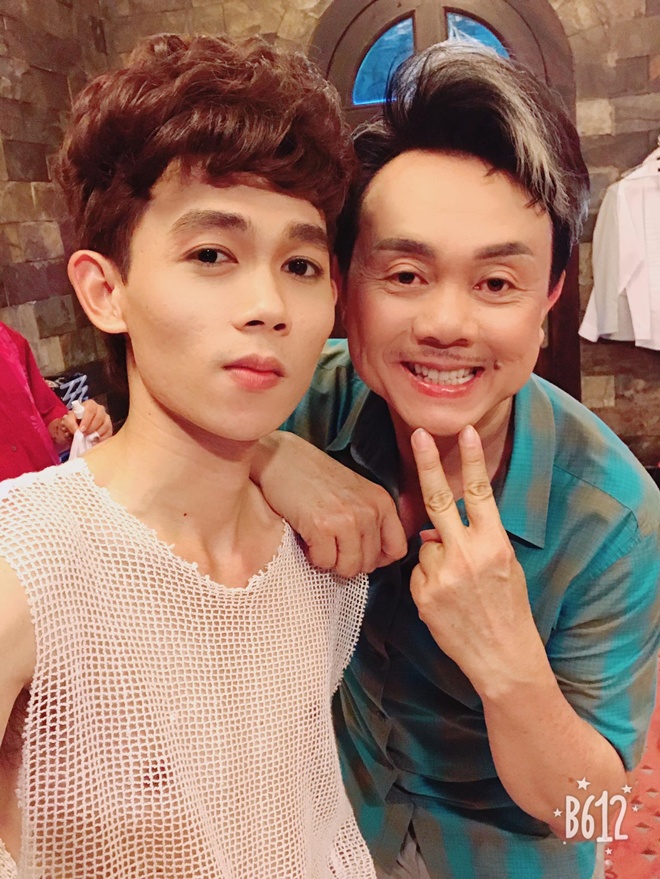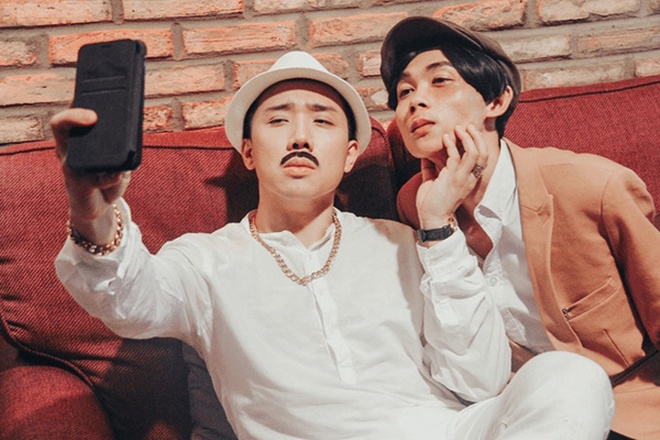 Luck smiled at Hong Thanh when he became the Champion of "Laughing Across Vietnam", knowing many great artists.
Hong Thanh is called "Hoai Linh's copy" because of her appearance and many humorous charms similar to her seniors. Hong Thanh herself also said that since childhood, she has watched most of Hoai Linh's plays and then rehearsed to make fun of her family. That's why comedian Van Son once commented, whenever he sees Hong Thanh, he will think of Hoai Linh in his youth.
Talking about the nickname "Hoai Linh's copy", Hong Thanh said: "The skit, Uncle Hoai Linh's acting style permeated my blood from a young age. I can act and pretend to be like him, but when it's difficult, I close my eyes and ask for a job, the image of Mr. Tran Thanh appears."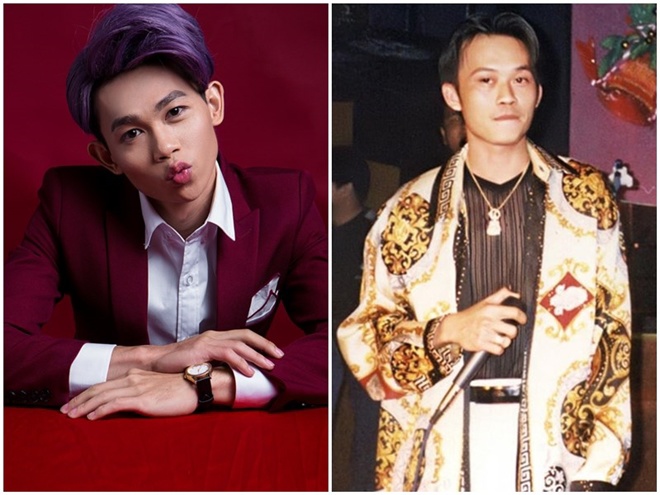 Hong Thanh is called a "Hoai Linh copy" because her appearance and acting are similar.
Hong Thanh always tries to step out of the comfort zone and is serious about her profession to bring the audience quality art products.
Dating the most beautiful female DJ in Vietnam
After 3 years from the day of winning the Champion Laughing across Vietnam 2017, Hong Thanh gets more attention from netizens when dating DJ Mie. DJ Mie's real name is Truong Tieu My, capital famous Nicknamed "DJ Doll" thanks to her lovely and charming appearance.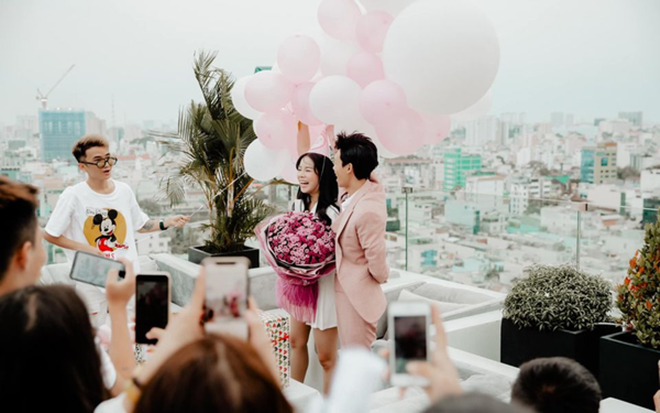 Hong Thanh attracted attention when she fell in love with the most beautiful female DJ in Vietnam.
Many people call Mie – Hong Thanh "sweet candy couple" because they are always sweet and happy. Since the day they were together, the couple has continuously made the audience admire with their "pink" love story, and the moments of "broken love" shared on social networks.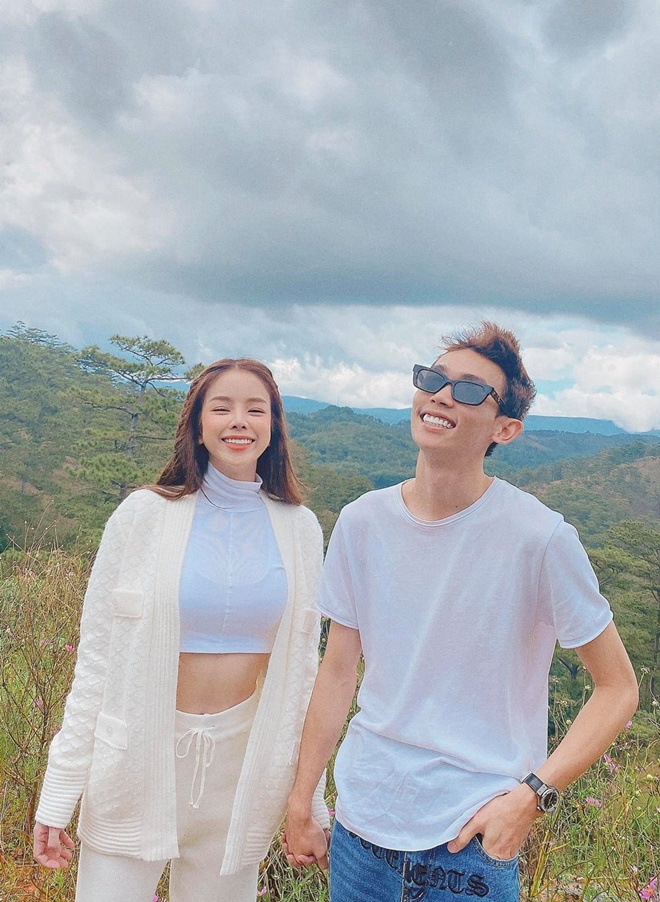 The couple shields people from being "envious" when they constantly "give out wages" since they got to know each other.
DJ Mie once revealed that Hong Thanh is not the type she likes. The two knew each other while filming the same program, at that time he went to her house to give her food, so many times and then fell in love with each other. Besides, Mie once shared that Hong Thanh makes her life and work more interesting and happier after the loss and pain in the past. "I feel that being next to Hong Thanh is quite safe, I don't have to think much. He also gave me the feeling that nothing is possible, anything he can do." Mie confided.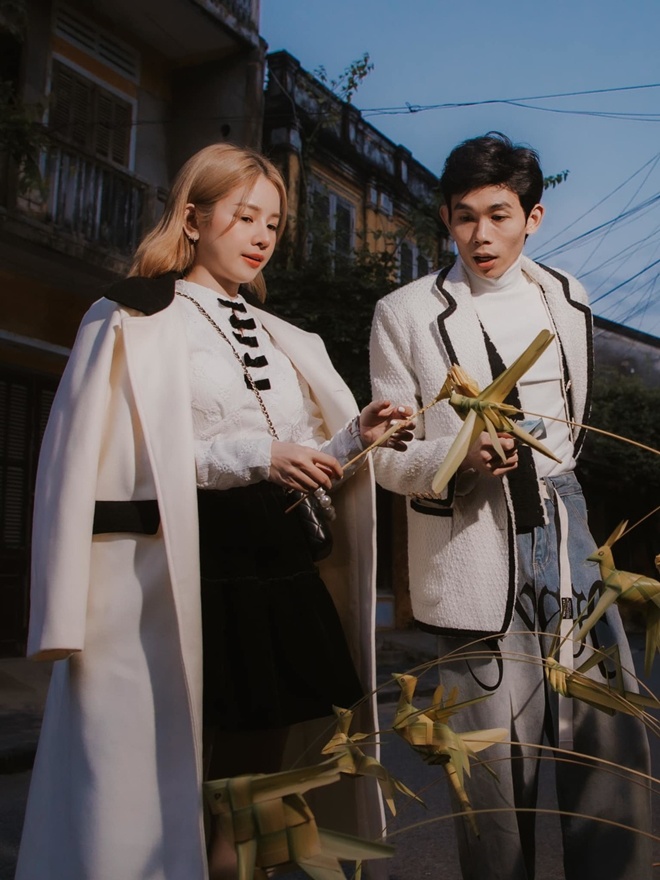 Hong Thanh's girlfriend once revealed that her boyfriend was not her taste, but when she was in love for a long time, it was not good.
Understanding her girlfriend's gaps, Hong Thanh always loves to pamper, share and accompany Mie in all circumstances. The couple stuck together "like a picture with a ball".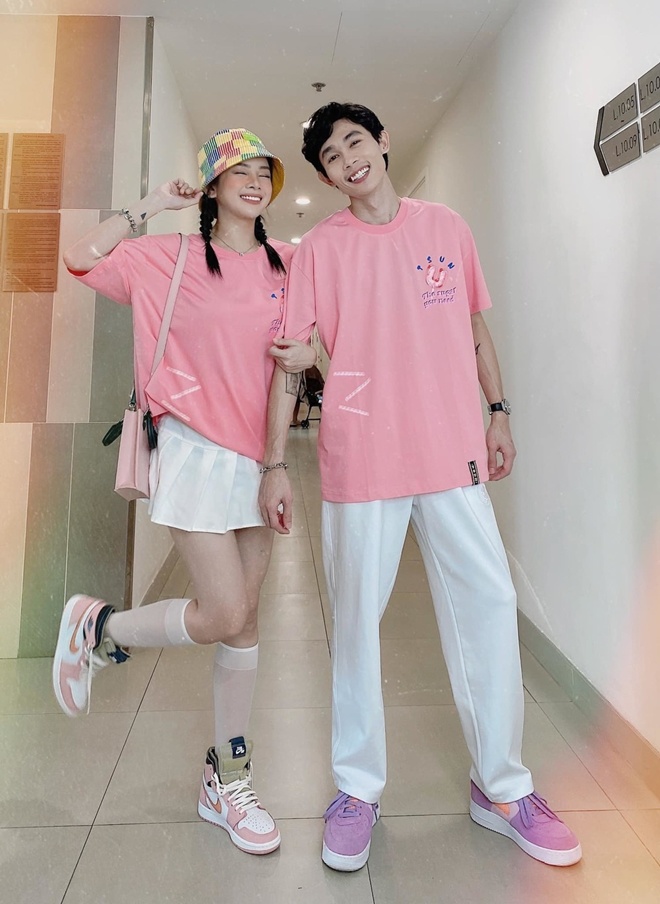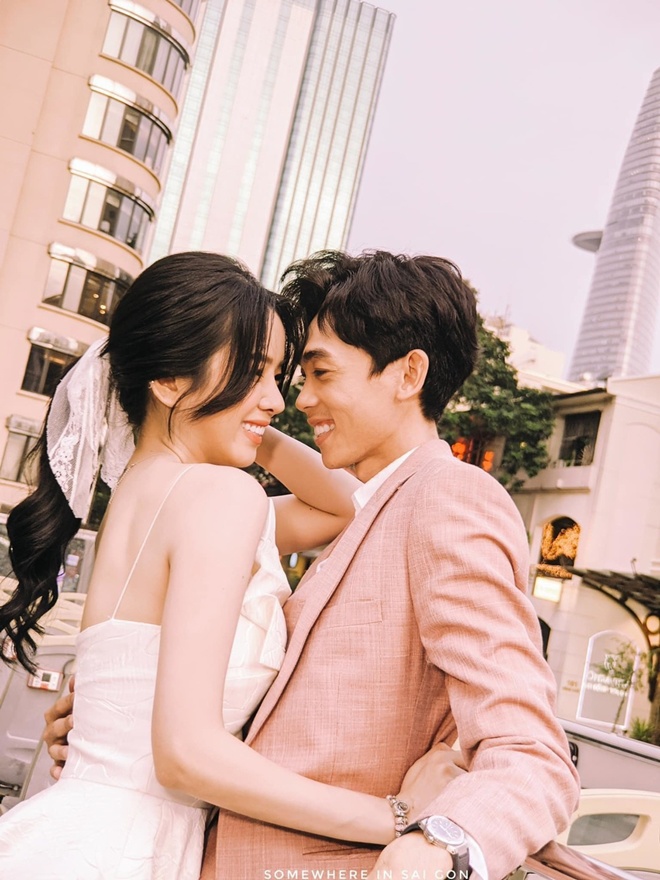 Thanks to her boyfriend's pampering, DJ Mie is always like a sweet princess.
It is known that Hong Thanh brought his girlfriend home to debut. He took Mie with him every Tet holiday, an important family event. It can be seen that the relationship between the actor's relatives and the DJ's girlfriend is very good and harmonious.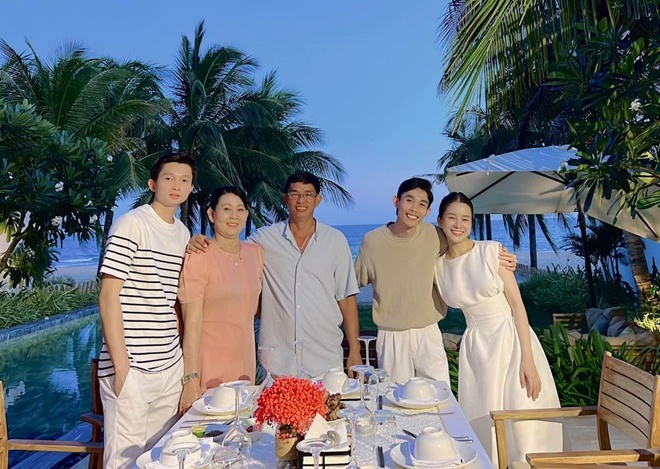 Hong Thanh often brings Mie to meet family and relatives.
Up to now, Hong Thanh and Mie are considered a beautiful couple of Vietnamese showbiz. Their love is growing stronger, making many people admire.
You are reading the article
The winning boy Laughing through Vietnam came up from nothing, now has a dreamlike DJ lover

at
Blogtuan.info
– Source:
Eva.vn
– Read the original article
here