Learn about tea culture at the Van Vet Quan Tea Instruments Museum
The Van Vet Quan Tea Instrument Museum used to be the office of the British Commanding Officer in Hong Kong, which was converted into function in 1984. At this museum, you can participate in free tea exhibitions and seminars and learn about Chinese tea traditions. Tea is the quintessence of Hong Kong culture and cuisine, so a visit to the Van Vet Quan Tea Instrument Museum will help you understand more about this destination.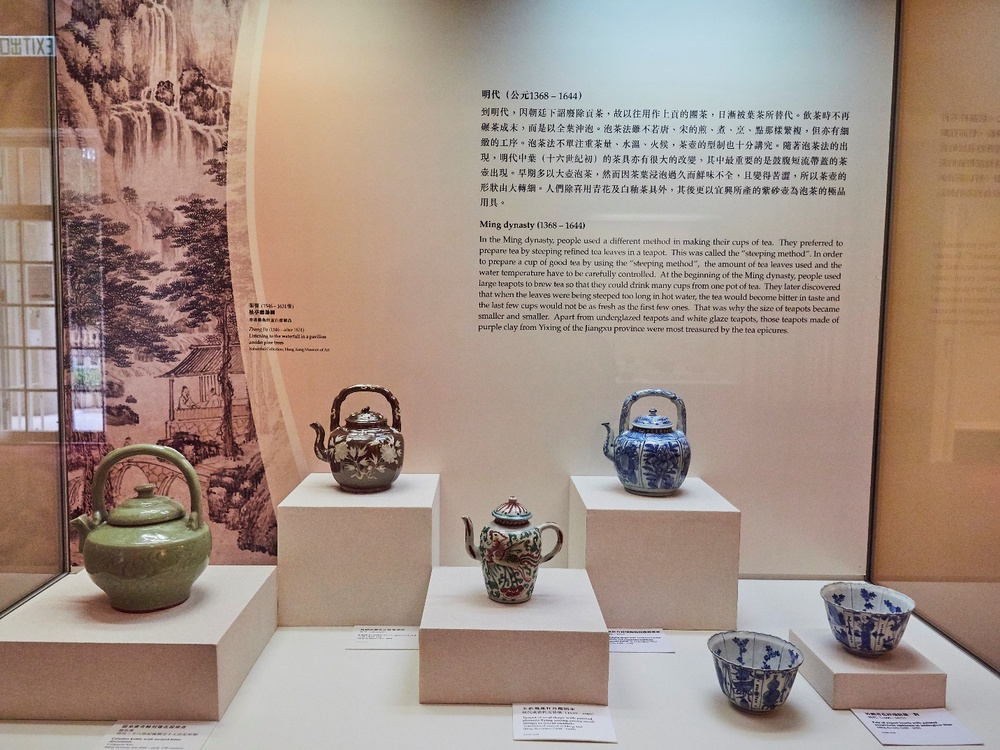 Visiting the Van Vet Quan Tea Instrument Museum, visitors can understand more about Hong Kong's tea culture. Photo: Hong Kong Tourism Board (HKTB)
Learn about birds at the Edward Youde Aviary
The Edward Youde Aviary is part of Hong Kong Park in the Central District. This garden is named after Edward Youde – governor of Hong Kong from 1982 to 1986 and has been open to the public since 1992. It is home to about 550 birds of 65 different species, including: parrots, pigeons, hornbills… Visitors can even admire the Bali Mynas – an endangered species according to the IUCN Red List.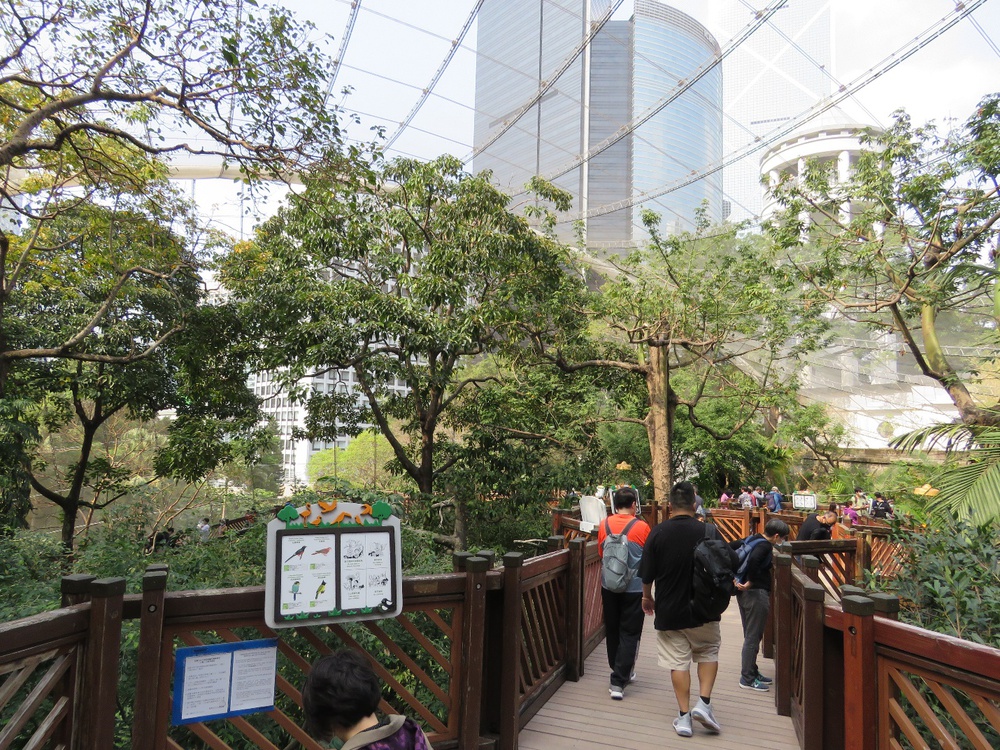 The Edward Youde Aviary is home to 65 different species of birds
Time travel in Tai Kwun
Previously, Tai Kwun served as Britain's Central Police Department, acting not only as a police station, but also as a court and prison. Over time, Tai Kwun has been reconstructed, becoming 16 heritage buildings mixed with some modern architectural features added.
In Tai Kwun, you can take a free, 45-minute tour to get a better sense of these 19th-century buildings, but be sure to book online in advance.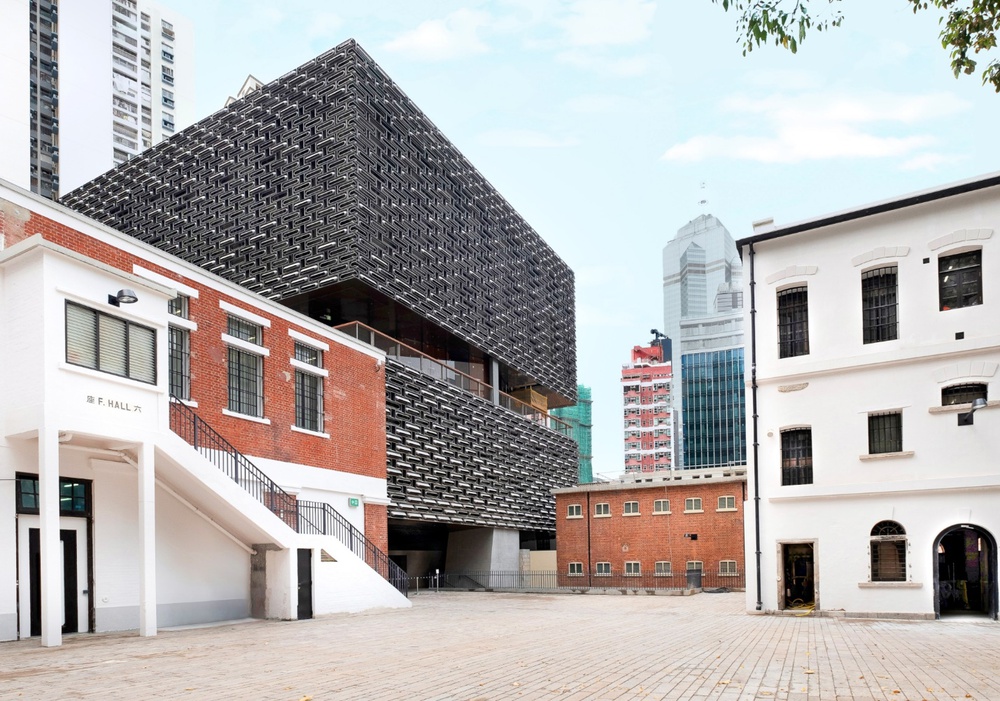 Tai Kwun has an impressive Victorian style. Photo: HKTB
Today, Tai Kwun is an up-and-coming entertainment spot, appealing to both locals and tourists. At Tai Kwun, there are many interesting bars and restaurants where you can have lunch and enjoy free theatrical performances, concerts…
Find safety in the city at Nan Lian Garden and Chi Lin Nunnery
Amidst the hustle and bustle of Hong Kong, Nan Lian Garden and Chi Lin Nunnery are oases for people to find peace. Nan Lian Garden and Chi Lin Nunnery are both free destinations.
In the style of the Tang Dynasty (618-907), the architectural highlight of Nan Lian Garden is a classical wooden hut connected to other parts of the garden by a red bridge, surrounded by koi ponds and trees. , rockery as well as artificial waterfalls based on Chinese landscape techniques.
Connected to this garden is the Chi Lin Nunnery. This is a place of Buddhist worship, a nursing home, a school and a library. Inside the nunnery, there are two areas open to the public: Lotus Lake Garden and Thien Vuong Hall, where a large golden Buddha statue and four deities are located in the four corners. The lotus pond in full bloom in front of the lobby turns the place into an aesthetic and highly artistic destination whose name says it all: Chi Lin – aspirational lotus.
Nan Lian Garden is in the style of the Tang Dynasty (618-907). Photo: HKTB
Walking among the clouds in Hong Kong
Visiting outdoor places in Hong Kong will save you money when you don't have to buy tickets but only travel costs.
In Hong Kong, there are easy to difficult trails for you to conquer, from Eagle's Nest trail, Tsing Yi trail to MacLehose trail. At these roads, you can enjoy the panoramic view of the city and relax under the shade of wild trees. What could be better than exercising, walking among the clouds while discovering Hong Kong's diverse nature and reducing excess calories?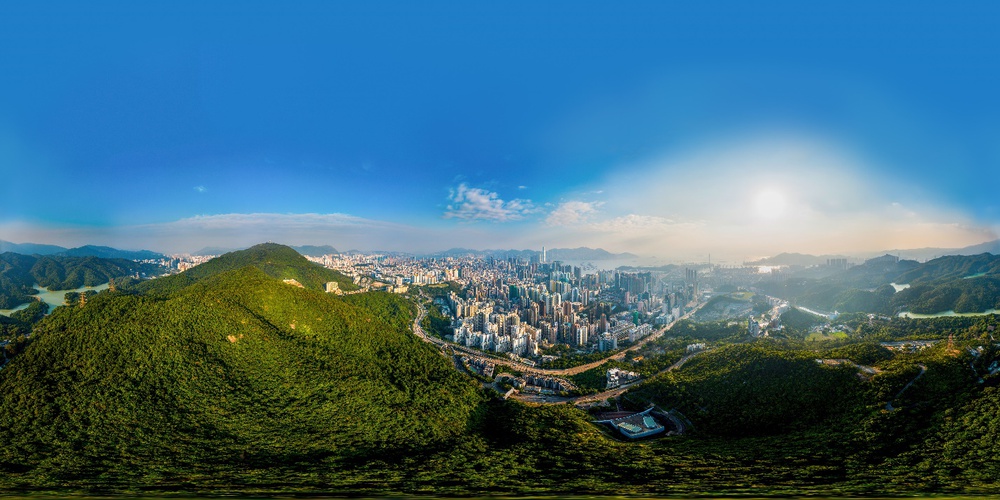 The nature trails in Hong Kong offer visitors an expansive view of the city center. Photo: HKTB
If you prefer the sea to the mountains, stroll the Siu Sai Wan promenade, head to Big Wave Bay to dip your feet in the cool seawater, listen to the sound of the waves crashing against the craggy cliffs, pick up boulders rocks on the beach as souvenirs before resting, stress relief in front of the beach.
Traveling is to collect good memories and expand knowledge about the world. Luxury hotels and commercial tourist attractions are both interesting, but if you want to save money and explore Hong Kong like a local, the above suggestions could be the ideal choice.
You are reading the article
Traveling to Hong Kong but don't want to spend a lot, try these 5 activities right now

at
Blogtuan.info
– Source:
Soha.vn
– Read the original article
here