After 9 months and 10 days of storing energy to nourish the fetus and prepare for birth, the human body women become much more "fertile" than before the election. And after giving birth, most mothers take a while, sometimes months or a year, to be able to reshape their body. However, in fact, there are still a few mothers who have just given birth for more than a month and have returned to their amazing shape.
Before dating the star player of Song Lam Nghe An Club – Phan Van Duc, Nhat Linh was known for the image of a lovely preschool teacher and a famous model in Nghe An. At that time, everyone called her "preschool hotgirl".
Before being married to star player Phan Van Duc, Nhat Linh was known as a "preschool hotgirl" teacher.
In early 2020, Nhat Linh and player Phan Van Duc got married. In August of the same year, she gave birth to her husband a "little princess" called Strawberry at home. When his daughter turned 1 year old, the midfielder born in 1996 continued to surprise everyone when he announced his wife pregnant 2nd time. And in early April, Nhat Linh successfully gave birth to a son – Khoai Tay – at an international hospital in Nghe An.
It is worth mentioning that after giving birth for more than 10 days, Nhat Linh "re-appeared" on her personal page with a surprisingly slim appearance and shared: "Still a bit round." In the picture, she wears a lotus-pink off-the-shoulder dress that shows off her thin shoulders and sexy collarbone. Combined with the wide-leg trousers, the mother of two also showed off the corner of her second round, although not necessarily a waist, but still slim, not "a belly with a basket of fat" like other mothers.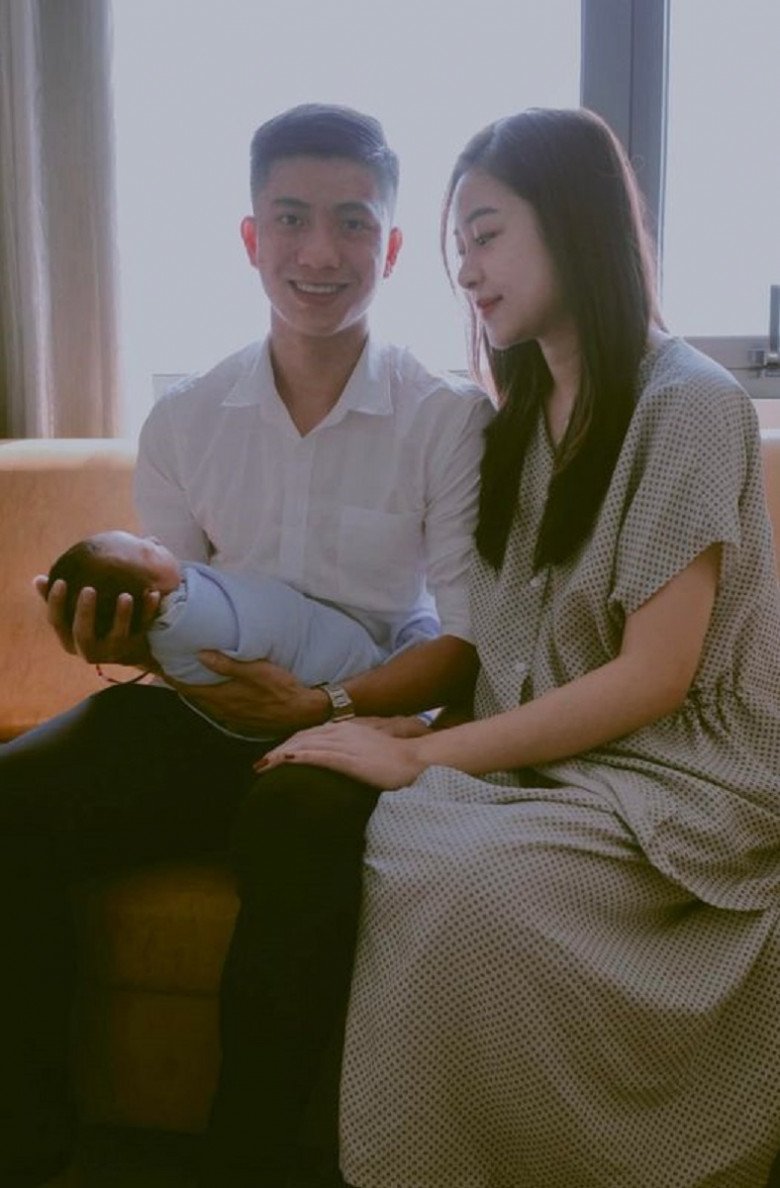 In early April, Nhat Linh gave birth for the second time and successfully gave birth to a son.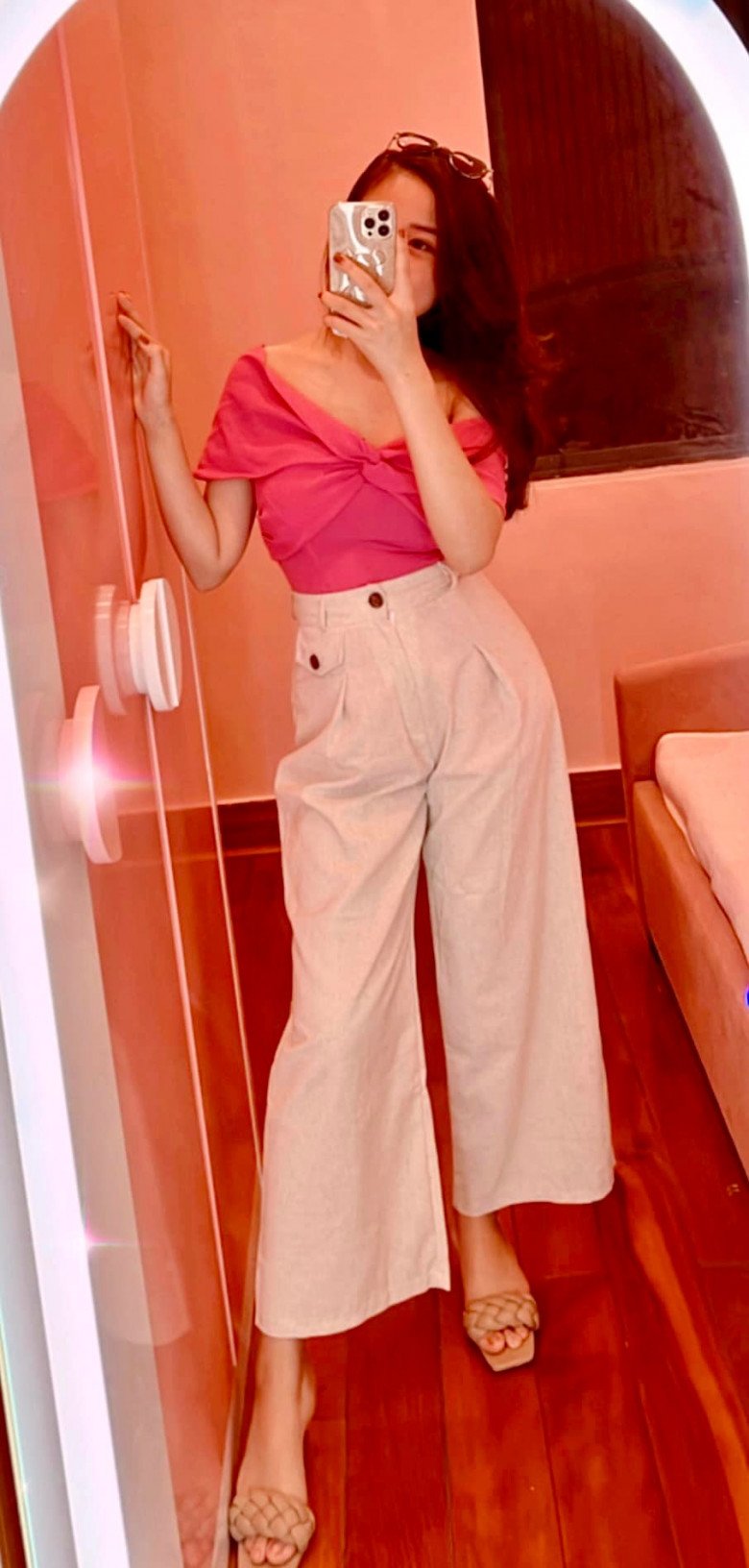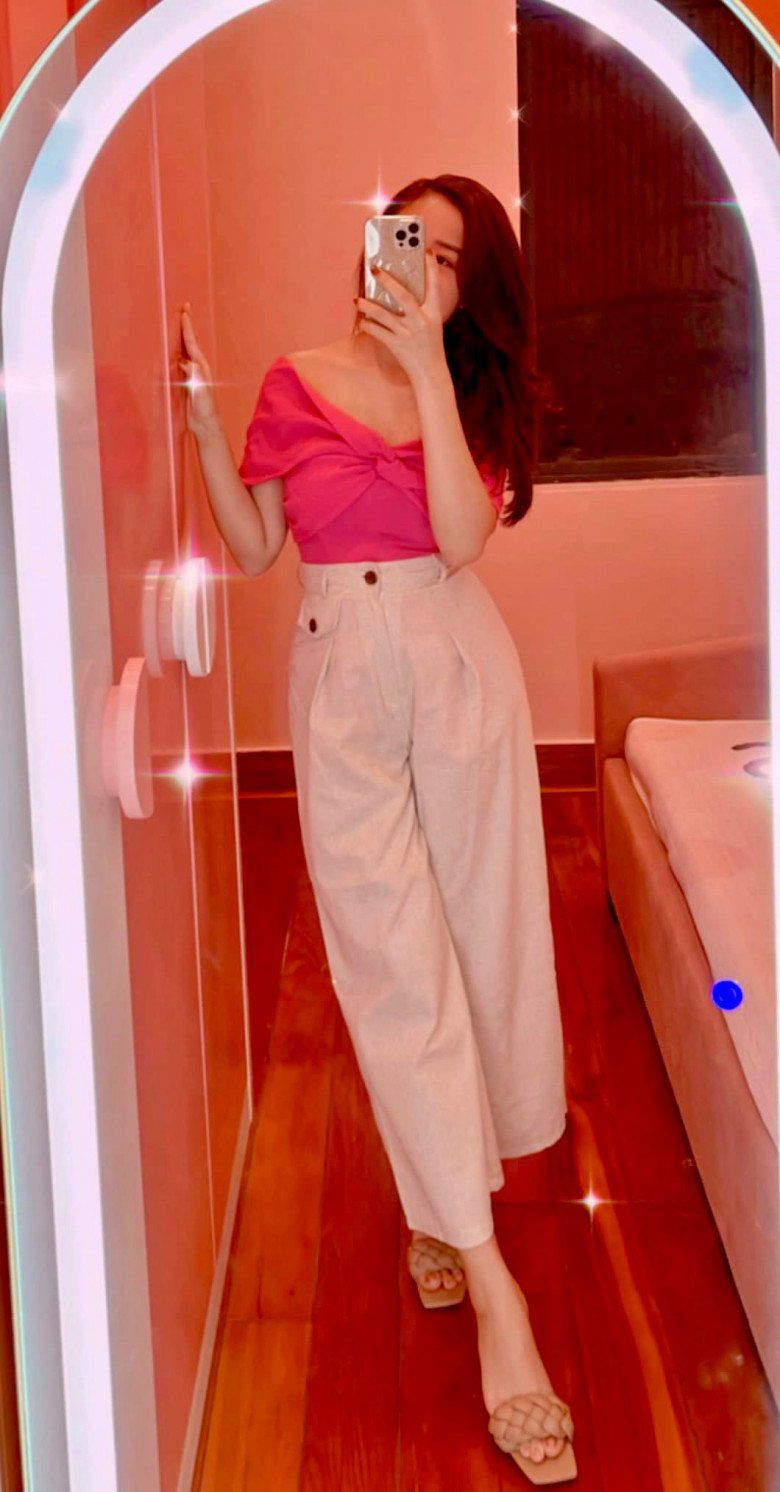 10 days after giving birth, the mother of two confidently "dressed up" to show off her slim body like she had never given birth.
And recently, during a family trip, his wife Phan Van Duc continued to make everyone bewildered because of her "muse" beauty even though she had just given birth nearly 2 months ago. In the picture, Nhat Linh "drops" in a two-string maxi dress of bright colors. With light makeup, combined with long flowing hair blowing in the wind, she looks no different from a lipstick girl. And although her body is still a bit round, but Nhat Linh's cute and pretty looks are enough to make fans sob.
Many people had to say: "Sister Linh is so pretty", "So pretty", "Mother Linh always looks classy", "Sisterly beautiful",… Even player Phan Van Duc also flattered his wife without embarrassment: "You two are still so cute" Everyone has to laugh.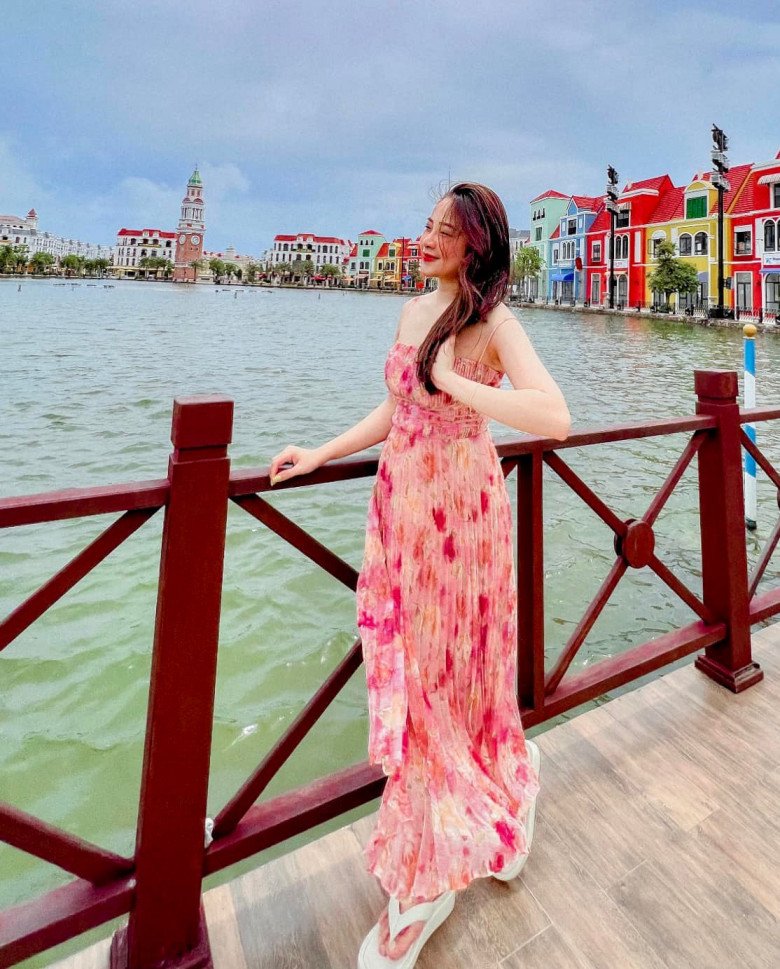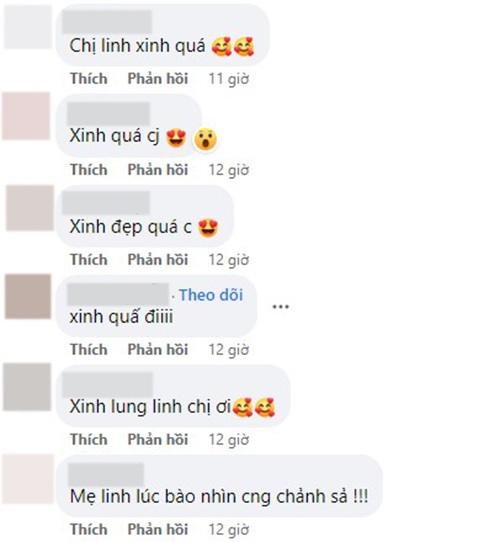 Nhat Linh "dropped her figure" in a maxi dress after nearly 2 months of giving birth, was praised by everyone.

Even the player Phan Van Duc quickly entered "flattering his wife".
Actually, it is not natural that after giving birth, Nhat Linh can return to shape as fast as the speed of light. To be able to do this, the mother of two had to control her pregnancy weight well. If in "episode 1", wife Phan Van Duc freely revealed that she suffered from severe morning sickness during the first 4 months to the point of losing 10kg, then in this second pregnancy, she was very tight-lipped.
However, based on what she talked with friends, everyone can guess that Nhat Linh also suffered from severe morning sickness when she became thinner and thinner. Moreover, she is still quite struggling because she is pregnant and has to take care of her young daughter, while her husband is busy on the road to participate in the 2022 World Cup Qualifiers.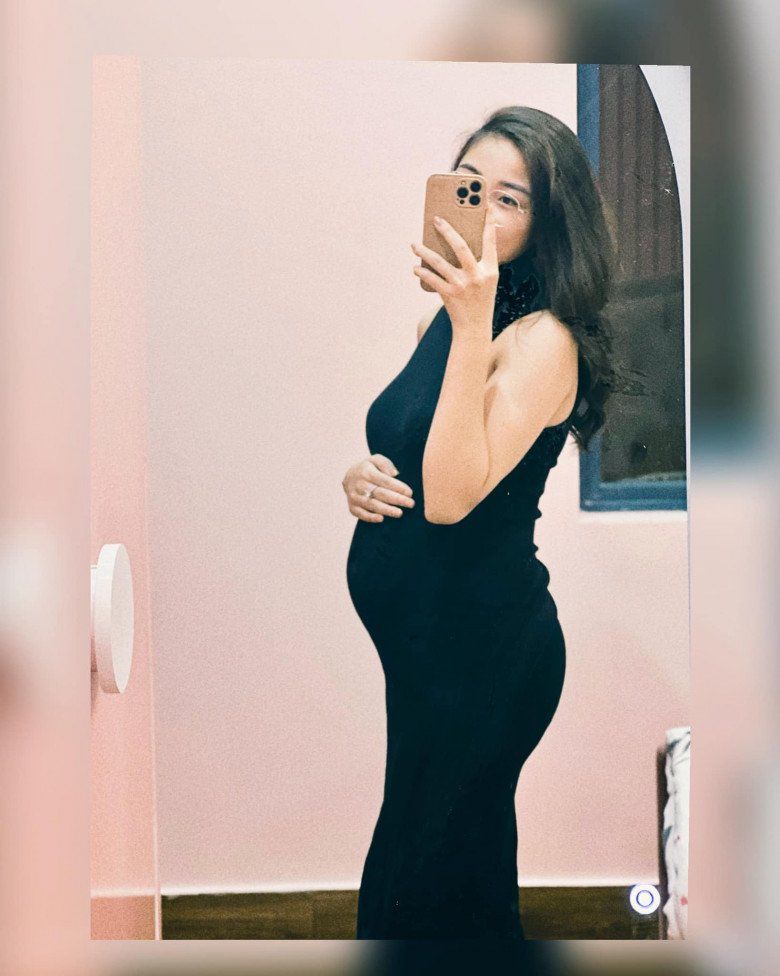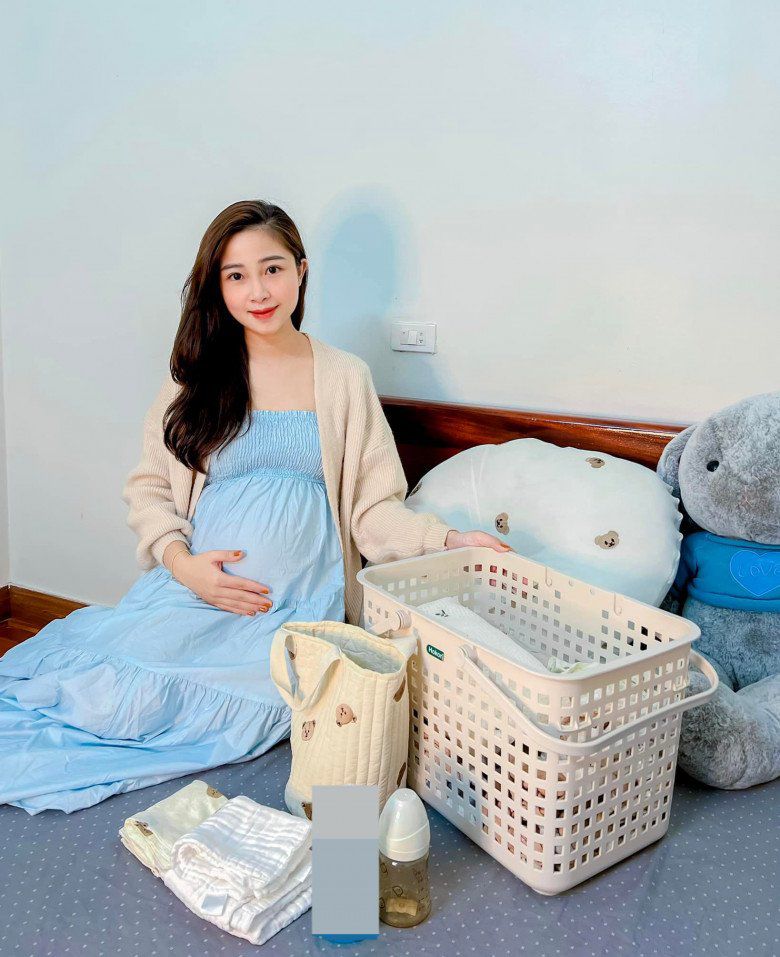 Nhat Linh has well controlled her weight during her pregnancy.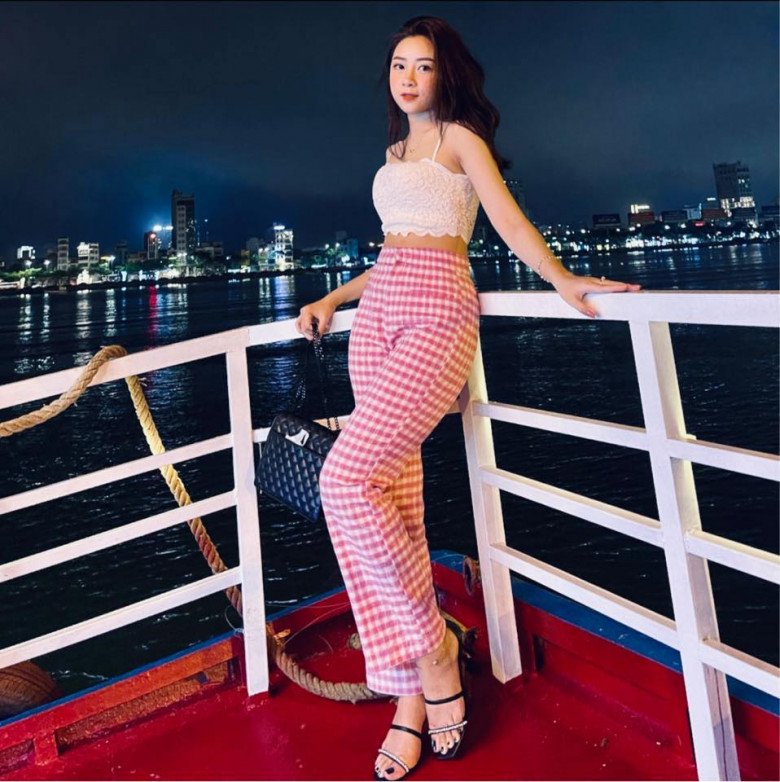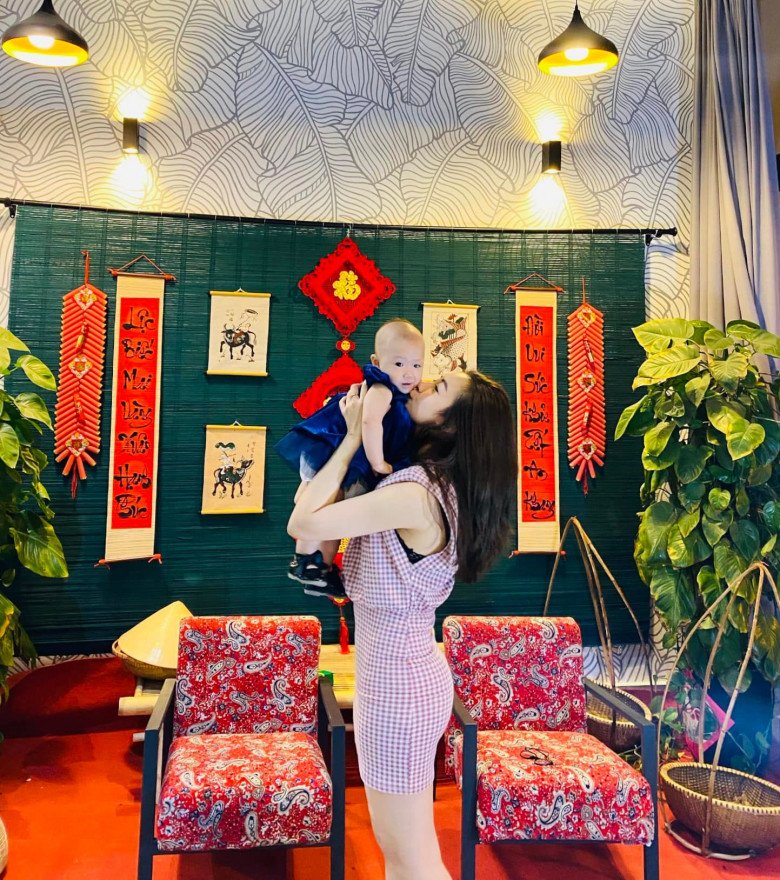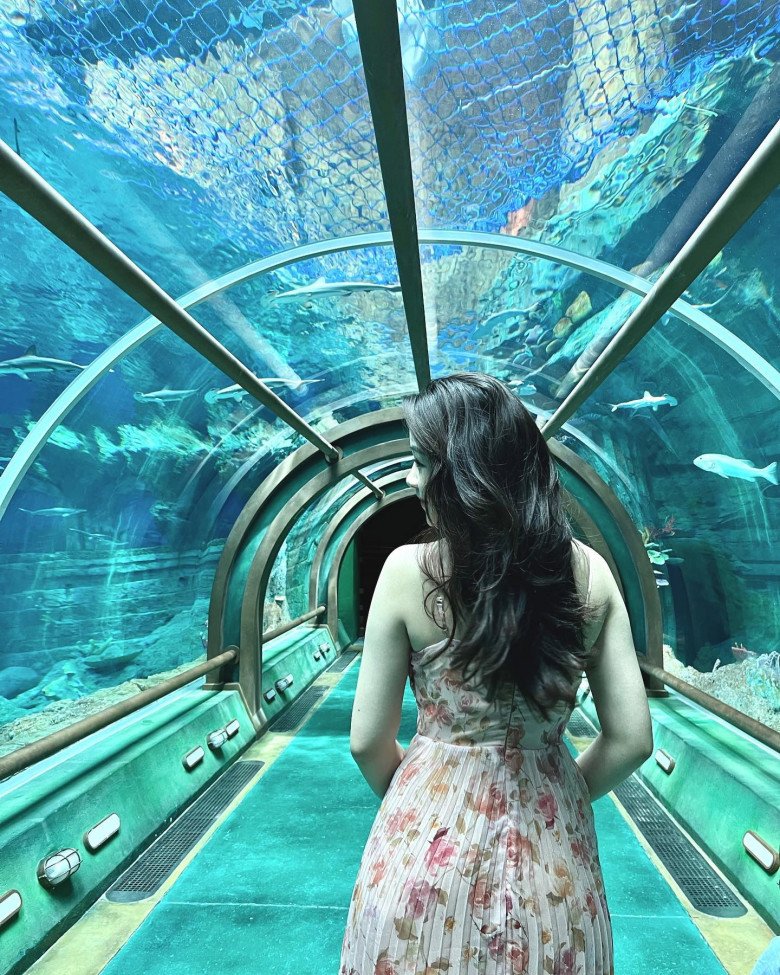 Thanks to that, she quickly recovered quickly after giving birth.
However, that does not mean that the mother of two children is less beautiful. She still retains the inherent gentle and gentle beauty, plus her limbs and body are not "obese", so there is no swelling, broken lines, messy body like other pregnant mothers. Thanks to that, after giving birth less than a month, Nhat Linh confidently showed off her figure and revealed: "Small Belly Thief" nice "Fortunately, this time the belly is smaller than the Strawberry revival."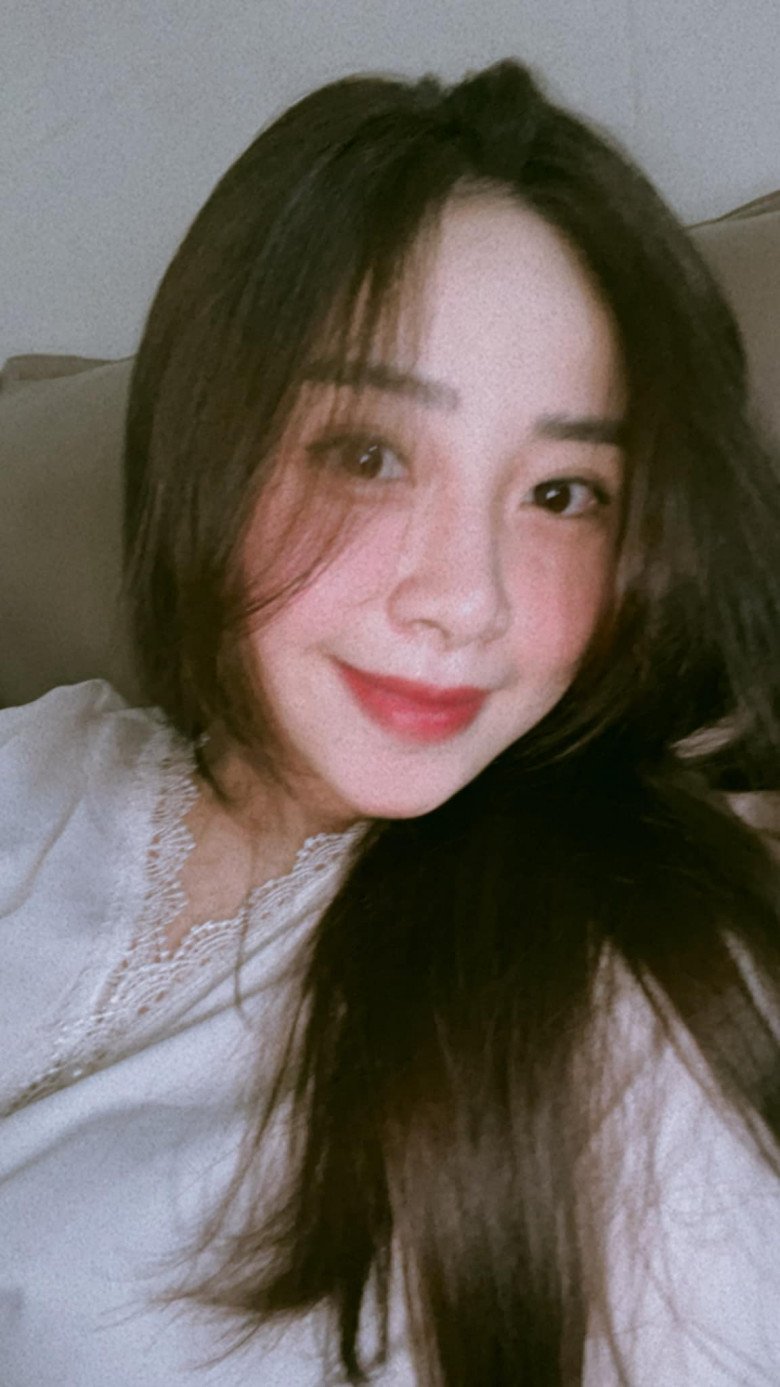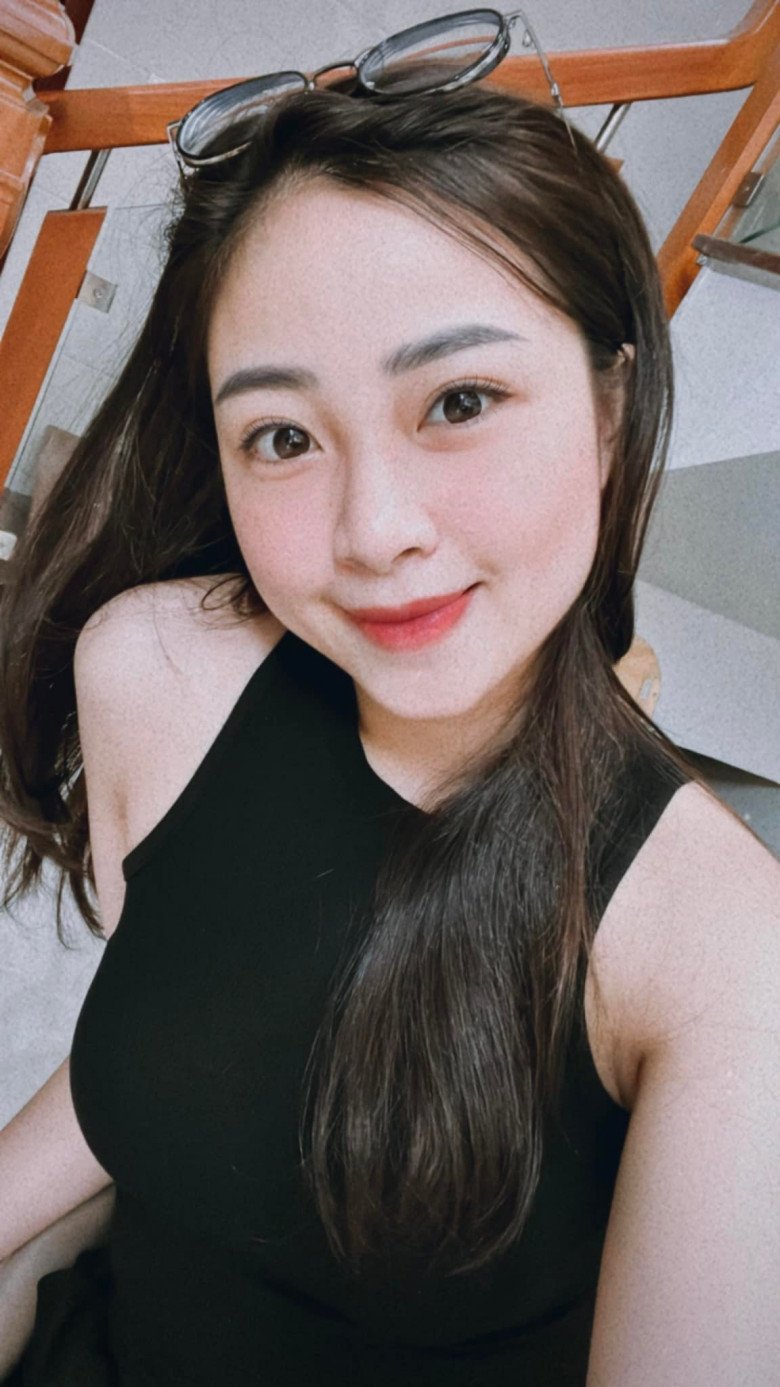 Nhat Linh's beauty is also increasing in rank, she looks like the standard "wearing the eyes" of the "one-child girl".
And to be able to lose weight in shape as quickly as a "preschool hotgirl" teacher, other moms can apply a few of the following tips:
– Healthy eating: After childbirth, nutrition plays an important role in restoring health, especially to make milk for the baby. Therefore, mothers need to eat enough of all foods, prioritizing lean meat, fish, eggs, milk, seafood… Eat lots of green vegetables, fruits, whole grains. Avoid eating salty, fried and greasy foods and sweets.
– Breastfeed and pump regularly: This is an effective way to lose weight after giving birth. Because when you breastfeed and pump milk, the nutrients stored in the body will be converted into milk, from which the weight will be reduced.
– Drink a lot of water: Drinking plenty of water not only helps your body make more milk for your baby to suckle, but also makes you not feel hungry and snack a lot.
Gentle exercise: Whenever you feel ready to get back into the gym, go for it. However, at first you should choose gentle exercises, think as soon as you feel tired. Then, gradually increase the intensity of the exercise.
You are reading the article
After giving birth for 2 months, hotgirl from Nghe wore a maxi dress to relax, player Phan Van Duc immediately flattered his wife

at
Blogtuan.info
– Source:
Eva.vn
– Read the original article
here