Tech
Challenging growth problem when the pandemic is over
Among them, Zoom emerged with a sudden increase in the number of users and extremely impressive revenue. However, as the pandemic gradually ends, things seem to be getting a lot more difficult for this technology company, with many quite negative forecasts for them in the coming future.
Founded in 2011 by Eric Yuan, former vice president of Cisco Webex, Zoom provides messaging services, video communication and especially the function of creating meeting rooms for many people. in 2013, they first brought to market their eponymous software that supports up to 25 participants in an online meeting.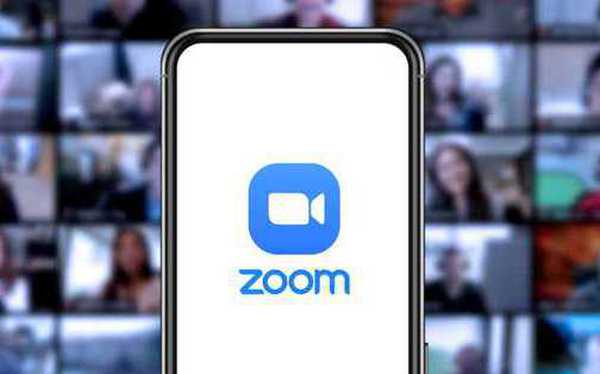 Thanks to this unique feature, Zoom quickly reached 3 million users in September of the same year, and raised $ 6.5 million from investors. In early 2017, they continued to raise $ 100 million from the Sequoia fund and reached a valuation of about $ 1 billion, making Zoom one of the "unicorns" of technology start-ups at the time. hours.
In April 2019, the company was officially listed on the stock exchange at a price of 36 USD/share and increased in price by over 72% on the first day, helping Zoom achieve a valuation of up to 16 billion USD in April 2019. this moment. Being in the development stage, the Covid-19 epidemic suddenly came to help Zoom make a strong jump in 2 years 2020 and 2021.
Specifically, when social distancing orders are applied in many countries around the world, schools and a large number of businesses are forced to study and work from home. This leads to online classes with large numbers of students or many remote meetings with factories. With great support features for its online learning and working, Zoom has achieved great success during the most stressful period of the epidemic.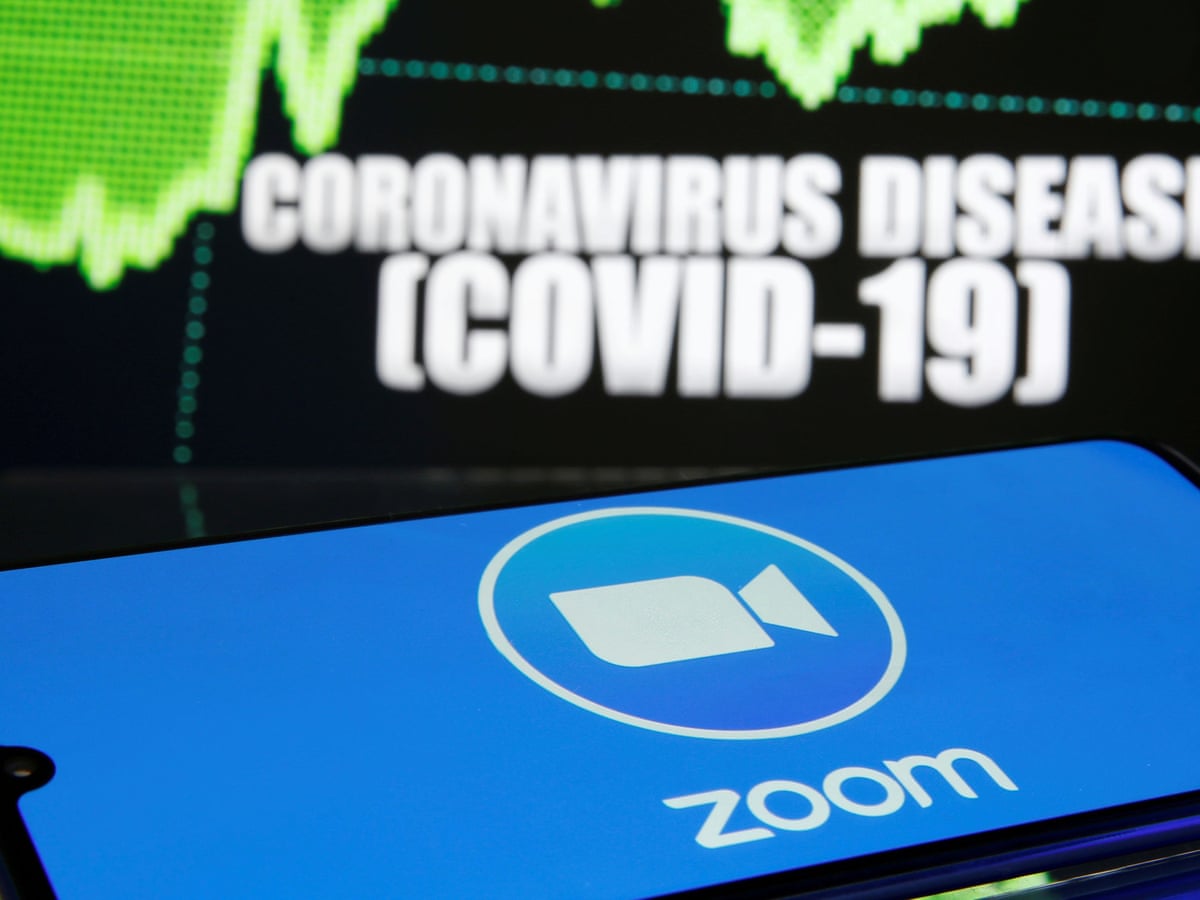 In just 3 years, from 2019 to 2021, the number of Zoom users has grown dramatically when most people are studying and working from home. In December 2019, about 10 million people joined meetings via Zoom; By April 2020, just about 4 months later, this number has reached 300 million. In the second quarter of fiscal year 2022, the company's quarterly revenue reached over $ 1 billion for the first time, showing that the demand for their services is very high; The number of companies registered to use Zoom's services reached 200,000 as of February 2022.
At the peak of the epidemic in 2020, up to 90,000 educational institutions chose Zoom for online learning, with about 485 million app downloads on mobile phones in the same year. Zoom is also the most downloaded software in 2020 on Apple's AppStore platform. The value of the business peaked around the end of 2020, reaching over $100 billion with the share price hitting $559 per share.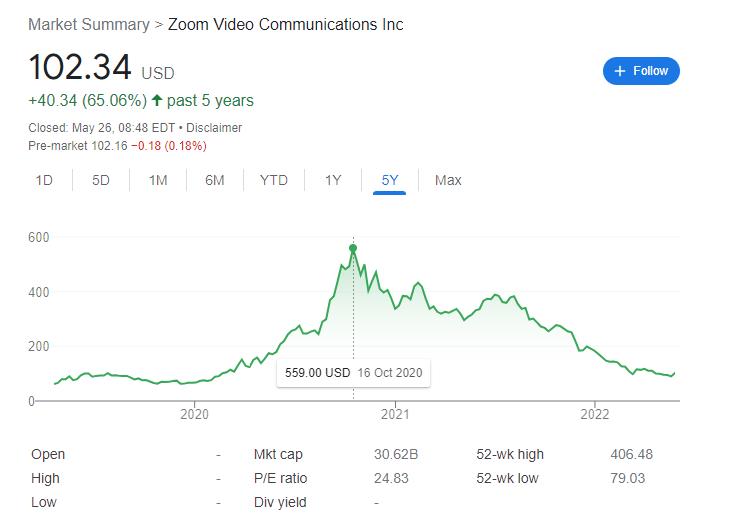 However, from the end of 2021, when the Covid – 19 epidemic was almost no longer a threat to the world, when companies and schools reopened, Zoom's development was questioned.
A lot of technology start-ups that emerged during the Covid period lost many potential customers, revenue growth slowed down with a rather negative future outlook. Zoom is also not out of that spiral when in its latest financial statement, although the company continued to have a growth of 12%, reaching $ 1.07 billion in the first quarter of the last financial year, this is a slow increase. their most recorded since 2019.
It must also be added that this is the 4th consecutive quarter that Zoom has achieved over 1 billion USD in revenue per quarter, but it is difficult for them to continue to achieve miraculous numbers like during the Covid period. This is what has been forecasted by many analysts, in the context that the company is facing a lot of competition from major rivals such as Cisco Webex, Microsoft Teams, Google Meet… and the demand for online meetings also decreases when Most businesses and schools reopened.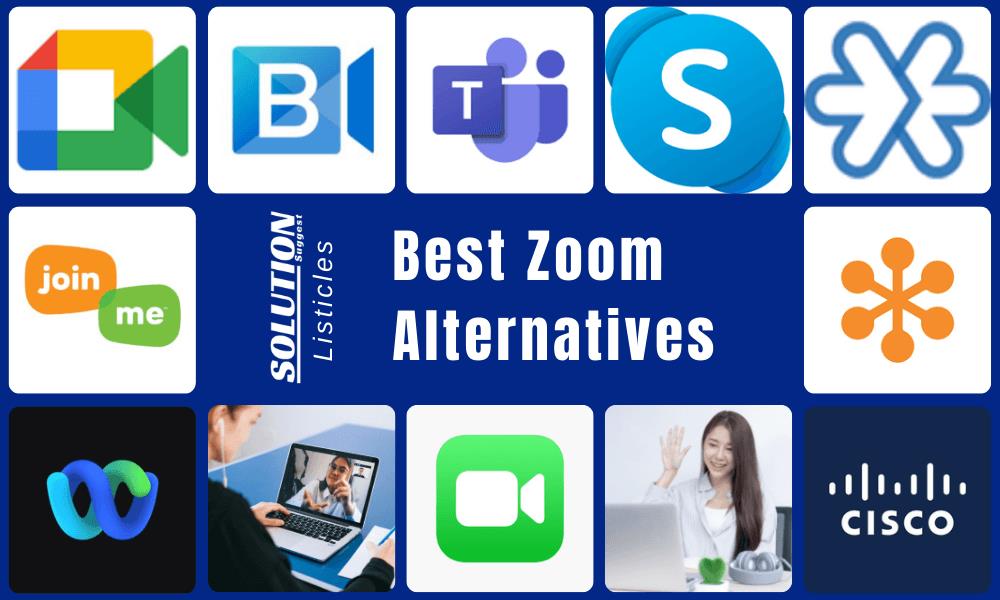 During the fiscal year 2020 to 2021, Zoom's revenue tripled (from $623 million to $2.65 billion) and continued a relatively good growth of 55% in the next fiscal year, reaching 4 $1.1 billion. Zoom's profit after tax also grew well, reaching $ 1.06 billion in fiscal year 2022, up 58% compared to fiscal year 2021.
While its Q1 FY23 results are pretty good, and more than half of its earnings come from large premium corporate clients, its total revenue is expected to fall in about 4.5 billion USD, or only about 10% compared to the previous year. From a peak of $ 559 in October 2020, Zoom's stock price is just over $ 100 at the present time, showing the pessimism of many investors in the business.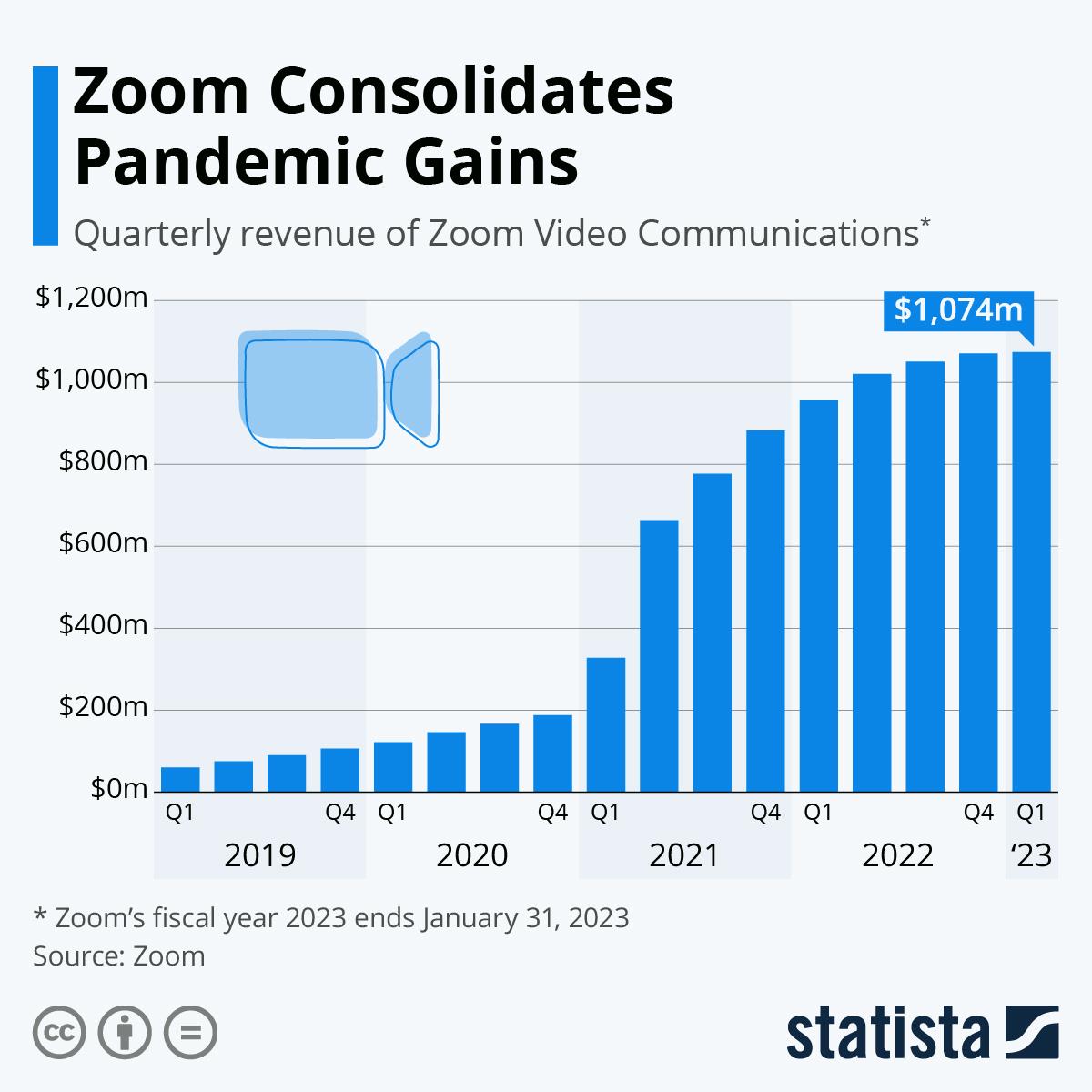 It can be seen that although the revenue and profit in the past year remained good, the reopening of many businesses and schools along with the fierce competition of the online meeting and education segment has greatly affected the business. much to Zoom's potential, causing business valuations to drop a lot in the past year.
Many technology "unicorn" companies have encountered many difficulties when many users are no longer interested in meeting via computer screens. However, with a relatively solid foundation already established and many people's work from home habits continuing to be maintained, Zoom is expected to keep its impressive revenue at least until the end of the year. end of fiscal year 2023.
You are reading the article
Challenging growth problem when the pandemic is over

at
Blogtuan.info
– Source:
genk.vn
– Read the original article
here